As diligent as I was to make my 10 recipes once a week, I have been putting off the round up. For one I was away on vacation (posts coming soon!) and then I was sick. But I think part of me did not want the experiment to end. No I don't mean I would like to eat liver every week from now on but it did become a routine, one I was not ready to let go off. Sounds weird but it feels a bit like a mourning.
Perhaps I should do the same thing again with another food nemesis? Well I'll think about it for a while but for now let's stick to The Liver Experiment Round-up, and see what I have learned, taken away and if liver is now my friend.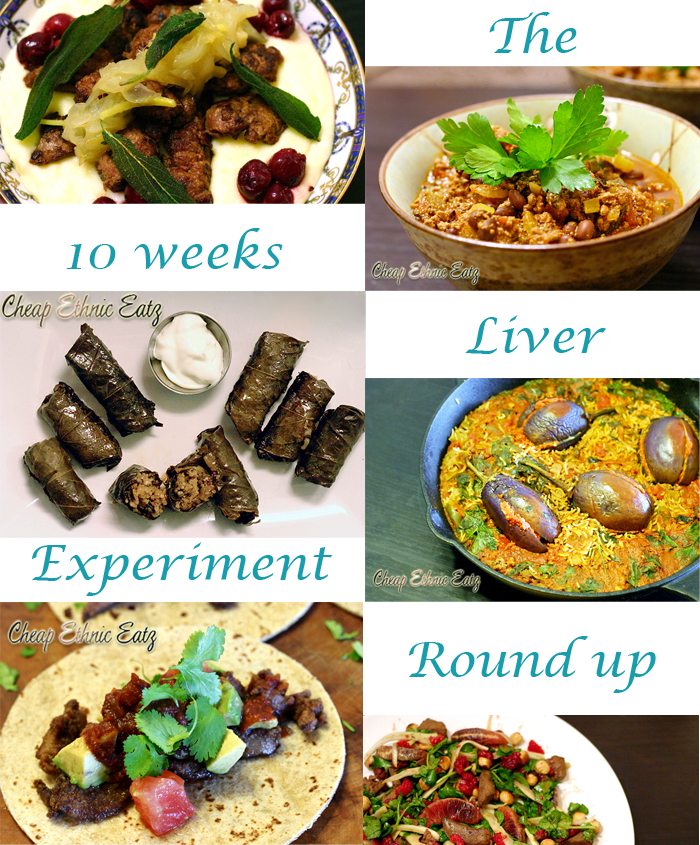 In case you have not been following this series, let me tell you how this all began. It all started with a book I was reading called The Man Who Ate Everything by Jeffrey Steingarten, Vogue magazine's food critic and writer. The first chapter describes how he sat down and made a list of all the food he hated when he got the job at Vogueas food columnist. This prompted a little research on how to conquer foods we hate. So the theory is a child will probably eventually like a food he/she hates after serving it 8 to 10 times. This could explain why so many children are fussy as the parents give up after 2 or 3 tries. Hmm!
Steingarten did this experiment with his list and he got over his dislike of most of the food he hated. I was to tempted to try this with liver. I was certainly forced to eat liver more than 10 times in my youth but maybe 2-3 times a year. The point of this experiment is not to like liver, I just want to test out this theory. There will be no winners or losers, no passing grade. Just playing food psychology.
The 10 weeks have passed and I will now answer all of your burning questions! Is liver still my food nemesis? The answer is no. Now I am not saying I am completely sold on liver but I have prepared if several ways and have tried different livers enough to know which way I like it best and which way I hate it. Out of my 10 dishes I would say 6 I liked, 2 were OK and 2 where awful.
The Good:
The OK
The Ugly
There is a reason why the 2 Ugly recipes were so bad: they are the only recipes in which I used beef liver. I can confirm that never in this lifetime will I like, or hopefully ever eat, beef liver again. The taste is so strong and intense, it makes me want to hurl. Both batches were given away and did get high praises from beef liver fans, so the recipes are good if it you kind of thing.
My favorite livers, in order, are: lamb, veal and chicken. I know I like liver that is cut in thin strips, floured and then fried in a lot of oil best. But remember liver should always remain a bit pink on the inside. I can see myself preparing such dishes once in a while. I do not fear liver anymore…as long as I prepare it lol. I can affirm that the theory of trying a food 8 to 10 times on regular basis will help you appreciate the ingredient more. And you know what? It has been 1 month now since I ate liver and I have a little bit of a craving for it!
And here are my 10 liver dishes, prepared over a 10 week period, listed in no particular order…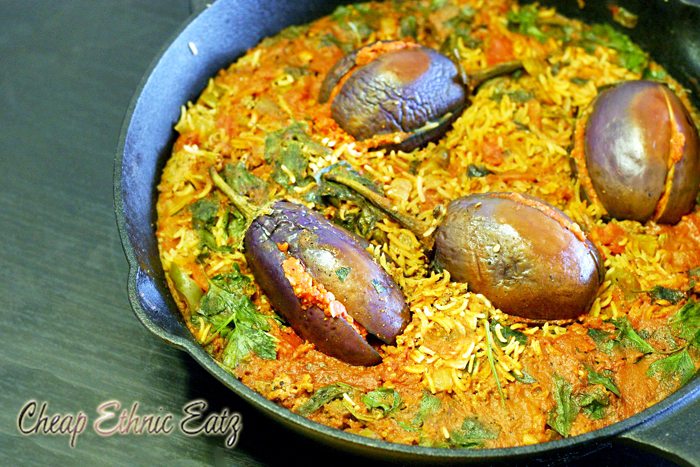 Week 8: Stuffed Baby Eggplants in a Dirty Rice Pilaf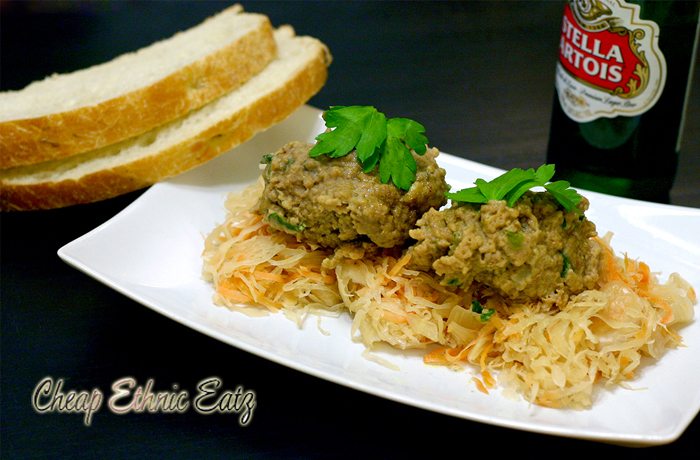 Week 3: Austrian Liver Dumplings (Leberknödel)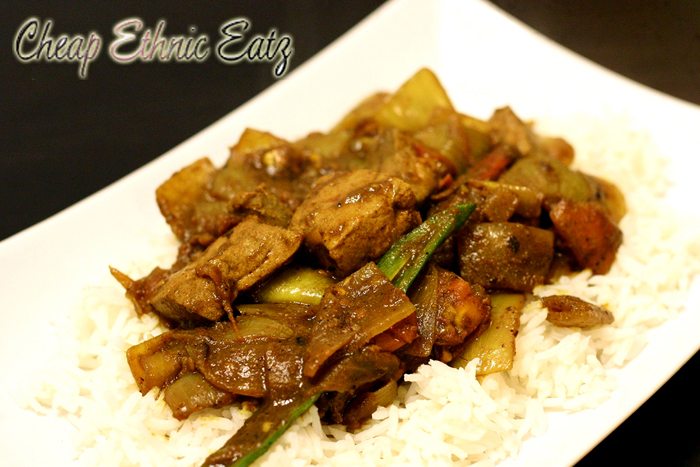 Week 4: Indian Liver Curry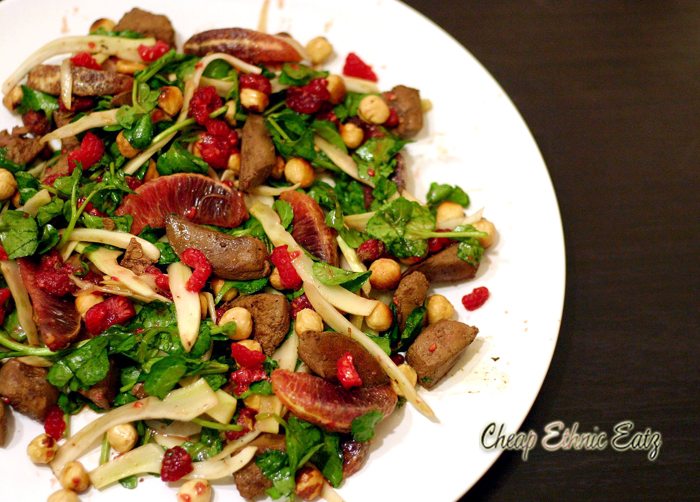 Week 7: Lamb Liver Raspberries and Hazelnut Salad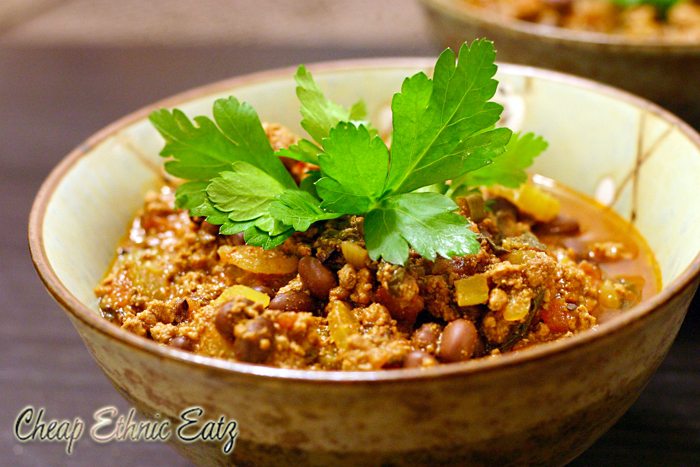 Week 9: Beef and Liver Chili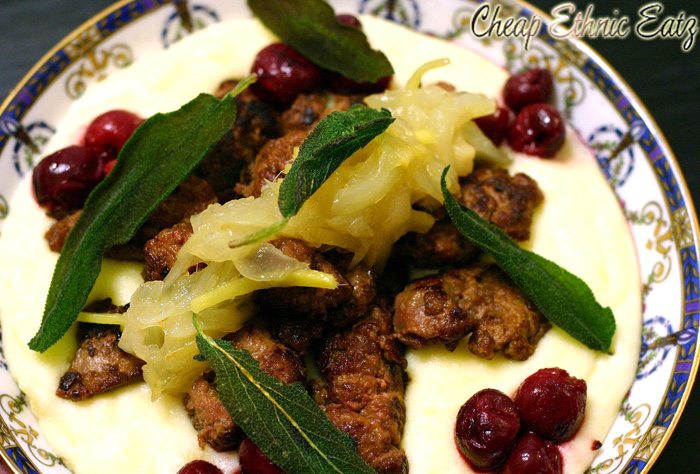 Week 10: Liver on Polenta with a Ginger-Onion Confit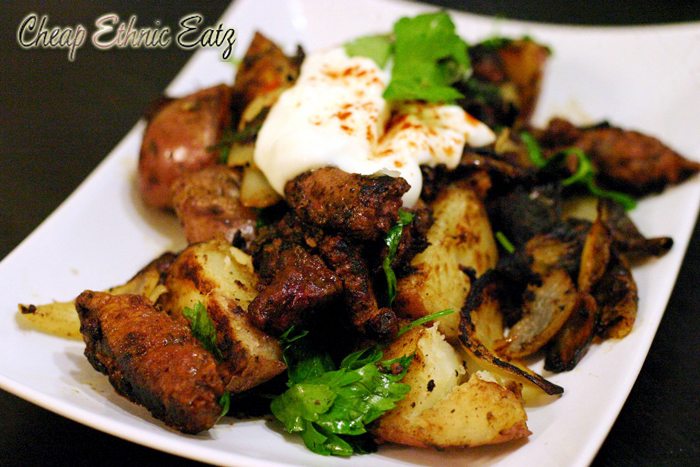 Week 2: Liver & Bacon Saute with Potatoes & Parsley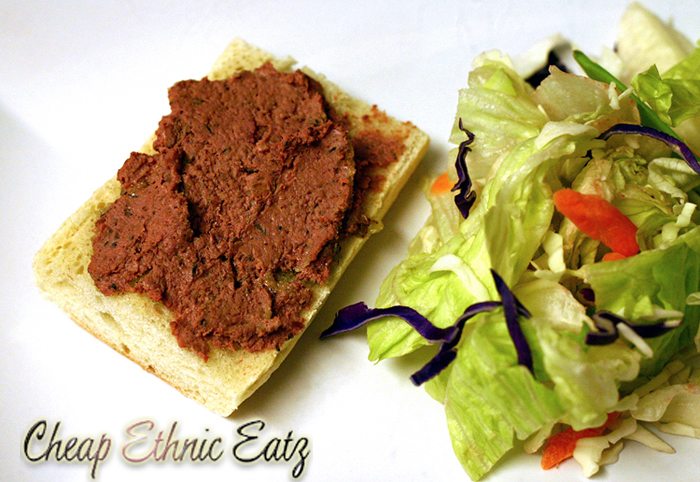 Week 1: Chicken Liver Pate and Absinthe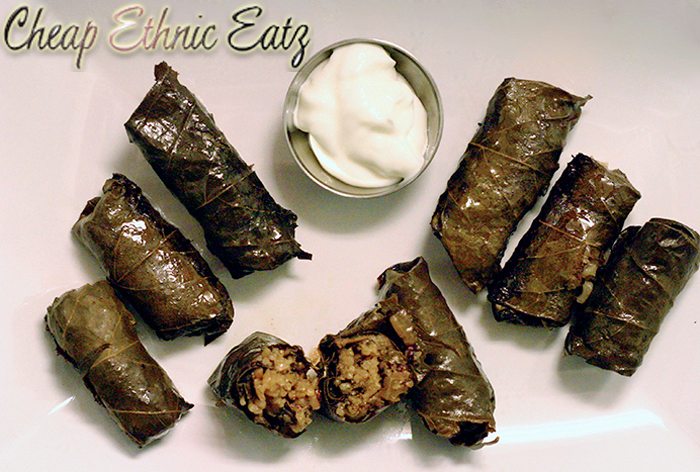 Week 5: Stuffed Vine Leaves with Liver and Apple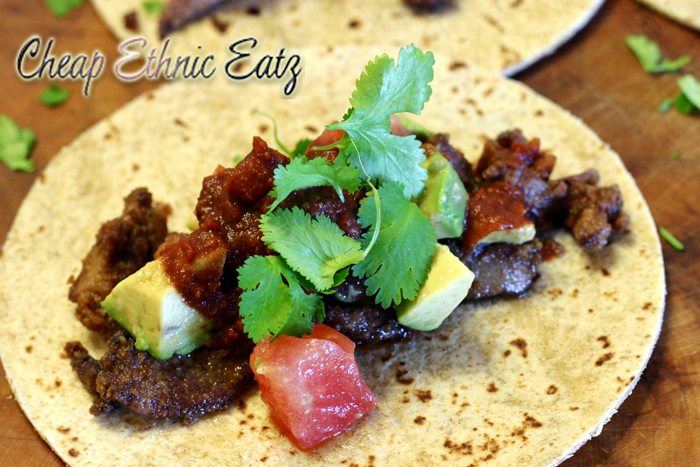 Week 6: Spiced Chicken Liver Tacos with Mole Sauce
Time to go enter my Homemade Condiments cookbook giveaway!  You have till April 13, 2014, 23h59 EDT to enter. GOOD LUCK!