It is time for Week 2 of The Liver Experiment where I will try to acquire a taste for liver. Over a 10 week period I will cook, consume and post my experience about trying to appreciate my food nemesis. First off I want to thank you all for your comments and support after the publication of my first post. Obviously this series will not be to everyone's epicurean liking but I was very happy to see the encouragement and demonstrated curiosity. I hope you will follow along throughout the whole series.
I am happy to report Week 2 was a considerable success. I actually kind of enjoyed this week's recipe. I would even say it was the first pretty tolerable liver dish I have ever eaten in my life. I can sincerely say I would make this recipe again. This gives me a lot of hope. This week we will cook a Liver & bacon sauté with potatoes & parsley.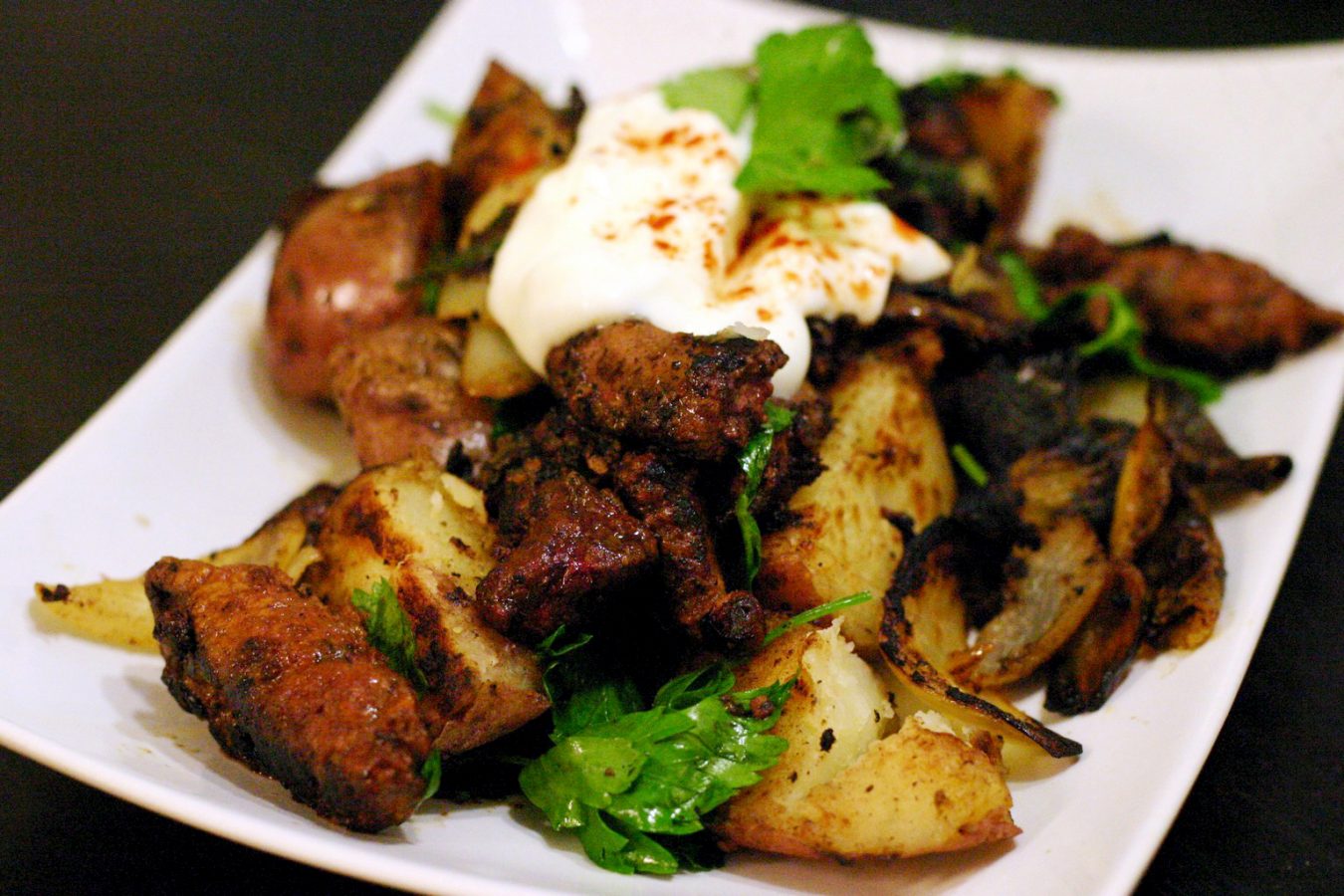 This recipe was made with veal liver. The original recipe called for lamb liver but I did not find any. The liver is cut into strips and dipped in flour before frying. This probably had a great impact on the texture as I found it more like real meat rather than the squishy texture we associate with this organ. The bacon and delicious sour cream definitely helped too. But I did try to enjoy several bites of the liver all by itself to develop a taste for it. It really was not bad at all. If you love liver already you will find this recipe a winner for sure.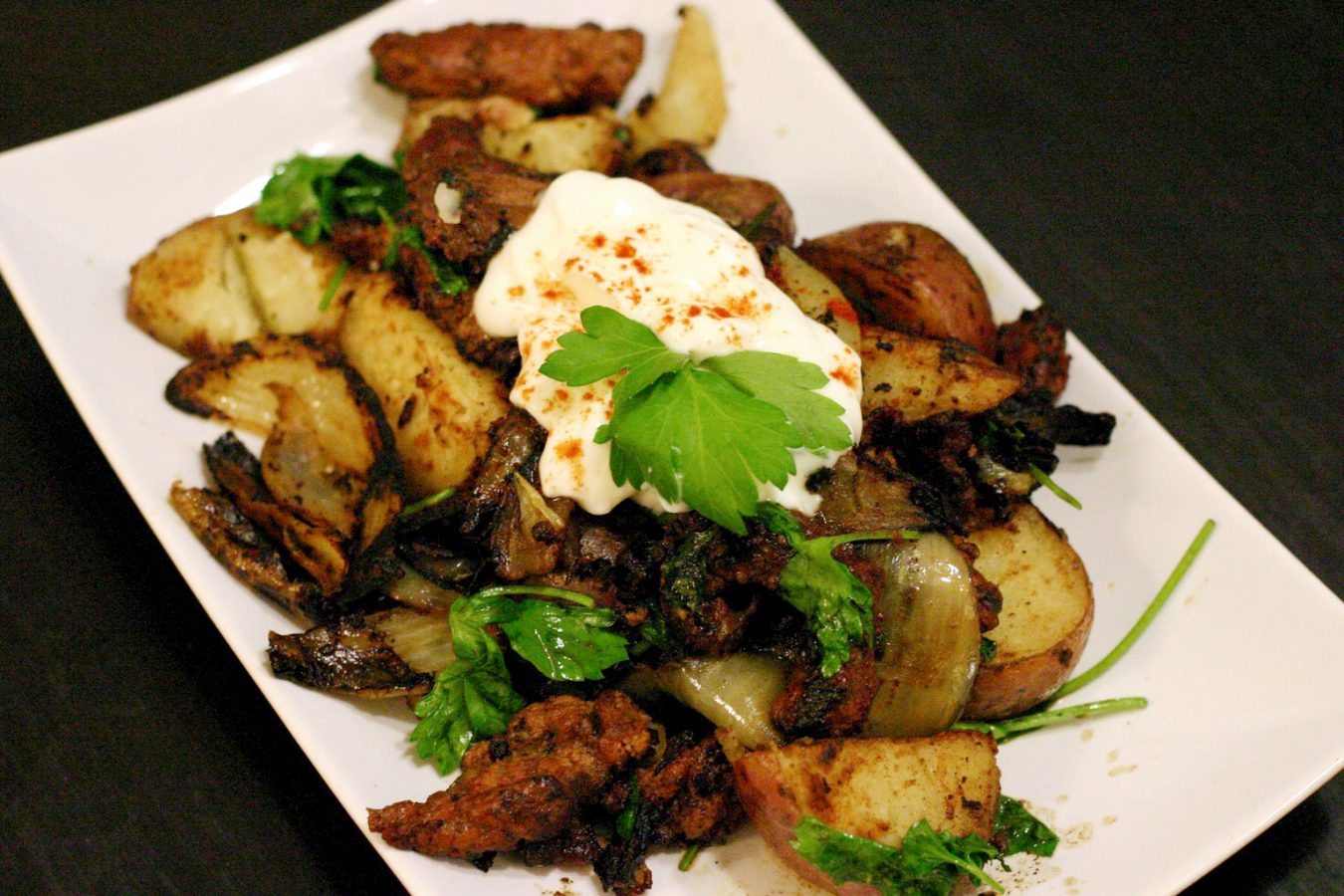 I thought this series would be a perfect opportunity to educate myself (and others) on the facts, history and benefits of eating liver. We all know the claims of its high iron content but is there more good stuff in it for us. The answers is a BIG yes. Liver is a great source of protein and also contains high levels of Vitamin A, copper, zinc, selenium, folic acid, chromium, Vitamin B2 and Vitamin B12.
Many people fear eating liver because of the organ's main function: to rid the body of toxins. Well you will be glad to know that liver does not store toxins. However one drawback to eating liver is that is is high in cholesterol, so if this is a health issue for you better to not eat it regularly. There are studies that show too much liver in a diet could cause copper and vitamin A to build to toxic levels but to get sick you would have to eat liver several times a week. A 3-ounce serving once a week is perfectly safe so enjoy but don't over indulge.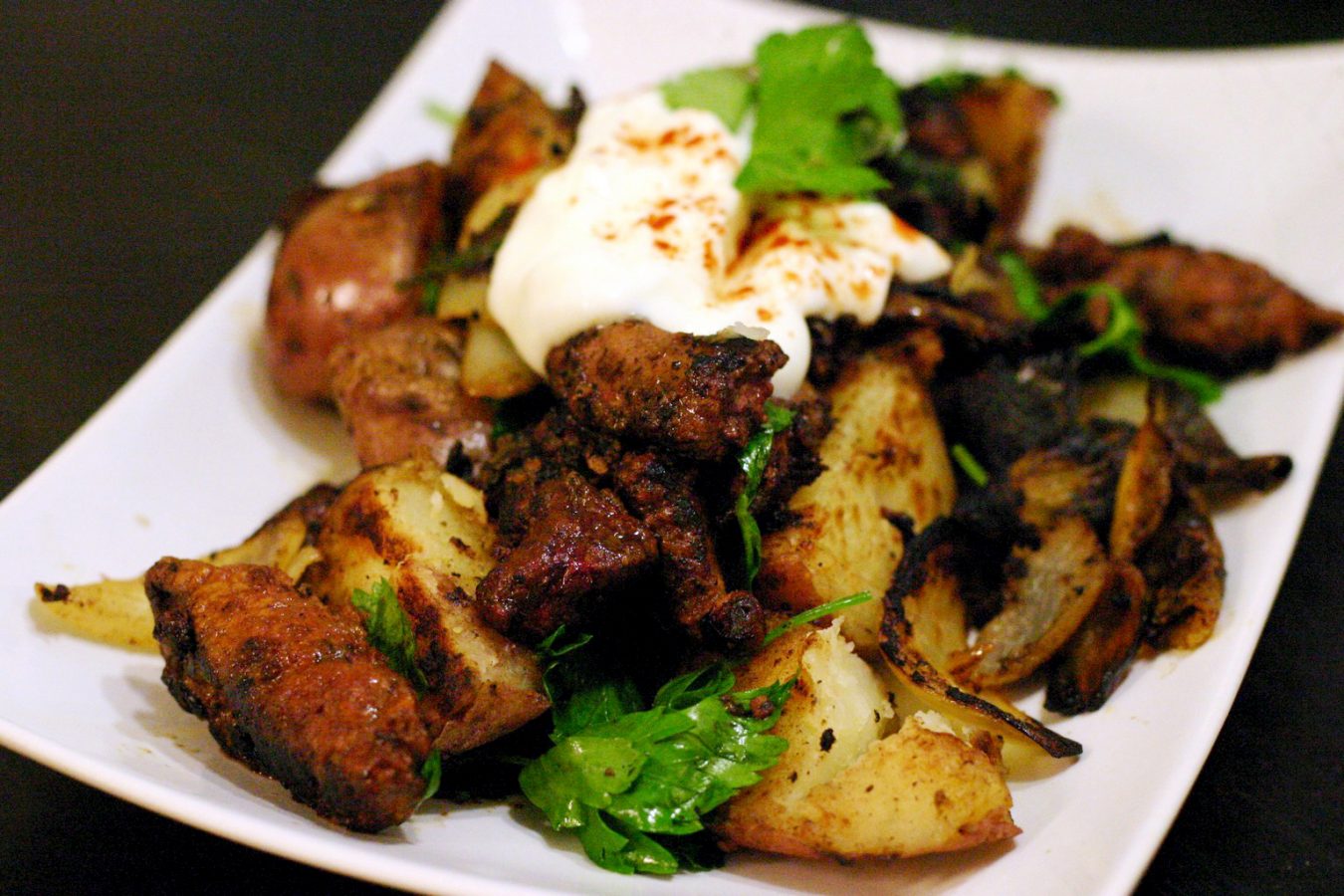 Liver & bacon sauté with potatoes & parsley
Ingredients  
400

g

new potatoes

2

tbsp

olive oil

4

spring onions

trimmed and each cut into 2-3 pieces on the diagonal

4

rashers of unsmoked bacon

snipped into pieces

1

tbsp

plain flour

1

tsp

paprika

plus extra for sprinkling

175

g

veal's liver

sliced into thin strips

20

g

pack flatleaf parsley

chopped

150

ml

hot vegetable stock

made with bouillon powder

4

tbsp

soured cream
Instructions 
Halve the potatoes. Simmer in salted water for 12-15 minutes. Drain and set aside.

Heat the oil in a wok. Add the potatoes and fry them for 4-5 minutes over a high heat until browned and crispy. Remove from the pan and set aside.

Tip the spring onions and bacon into the pan and stir and sizzle for 3-4 minutes or until the bacon gets crispy. Meanwhile, season the flour with paprika, a little salt and plenty of black pepper, then use to coat the liver.

Stir the liver into the pan and cook for 2-3 minutes. Toss in the potatoes and quickly reheat. Stir in the chopped parsley, remove everything from the pan and divide between 2 plates. Keep warm.

Quickly pour the hot stock into the pan and scrape all the crispy bits up from the bottom. Bubble for 1-2 minutes, then pour around the liver and potatoes. Serve each portion topped with soured cream and a sprinkling of paprika.
Read the entire The Liver Experiment series:
Week 1: Chicken Liver Pate and Absinthe