My recent trip to Mexico City & Bacalar had challenges. This is my story of how to persevere and still have a great trip when health gets in the way.
This will not be your usual travel guidepost by any means. In fact, I would call it more a very honest diary of that I experienced during my trip to Mexico City and Bacalar. My post is actually based on an email I sent my bestie one I got back. I found it very thoroughly therapeutic to write and it was the first detailed account of the trip. I hope you will enjoy it.
But do expect a lot more detailed travel articles on Mexico in the near future. There is so much to explore. For now, grab the biggest cup of coffee or tea and let's dive into what happened in Mexico.
And I found my plane ticket for 328$ CAD, so cheap! Check out my article on how to find cheap flights here.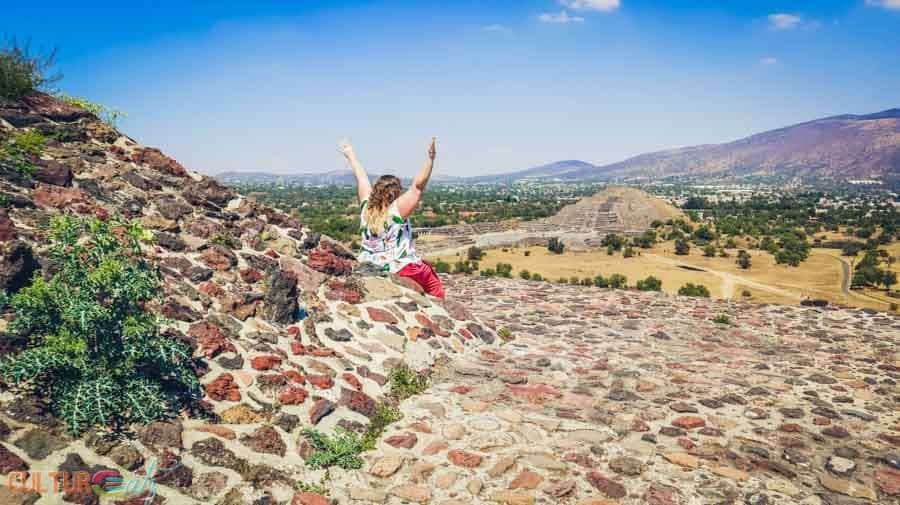 Pre Trip Health Status of the Travel Team
Originally, we were supposed to be three, three travel content creators. And it was pretty much up to the last minute that Ashley of Travel Lushes had to cancel due to health issues. We were very saddened by this news. And  Natasha Artist Explores the World also came very close to canceling due to a bad back injury that occurred days before the trip. But, thankfully she made it so are trio turned into a duo: Artist Explores the World and CulturEatz we about to invade Mexico for the next 10 days.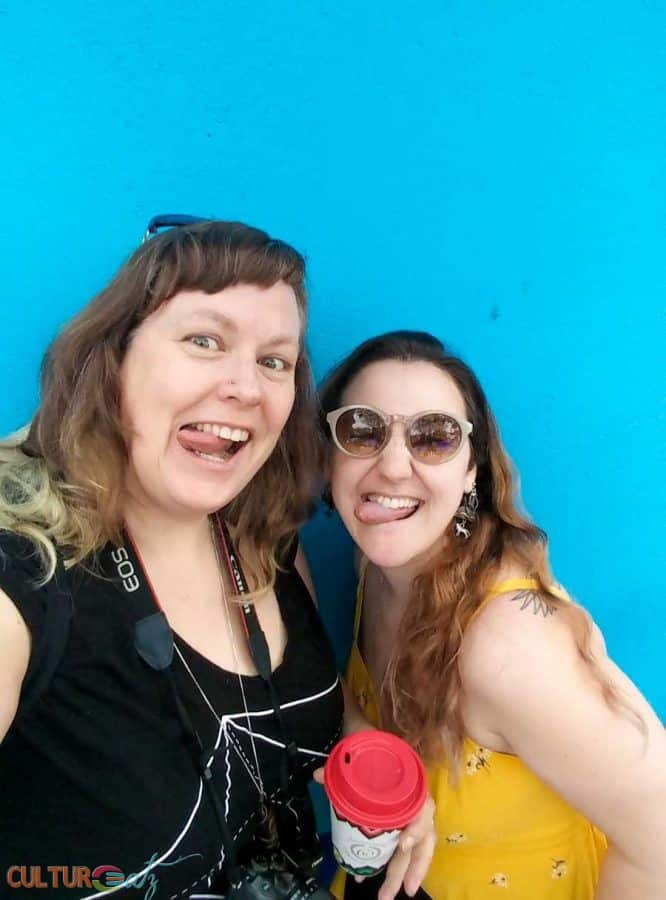 So what about my health? Was I the only one in tip-top shape for this trip? Turns out, not at all. I had been having asthma issues for a couple of weeks beforehand and throughout the trip. I started coughing, wheezing and having trouble with any bigger physical exertion. And it got worse as the trip went on. Little did I know, I had actually started asthmatic bronchitis. But that only got diagnosed basically 2 weeks after I got back from the trip. So like 6 weeks into bronchitis.
Yeah, I know! More on that later. And I had a bad fall in Bacalar. Plus Natasha was a trooper but suffered greatly from back pain during the whole trip. And we both picked up a little Mexican bug midway. Personally, I lost 11 pounds in 5 days (18 pounds as of today). I had a bad sore throat for the first 7 days. The spicy food was delicious but not helping our cause.
All this to say, we were wounded soldiers for this great adventure, but we persevered to make it the best trip we could under the circumstances.
And can't wait to go back an explore more of Mexico, from the small village to the beautiful beaches of Playa del Carmen.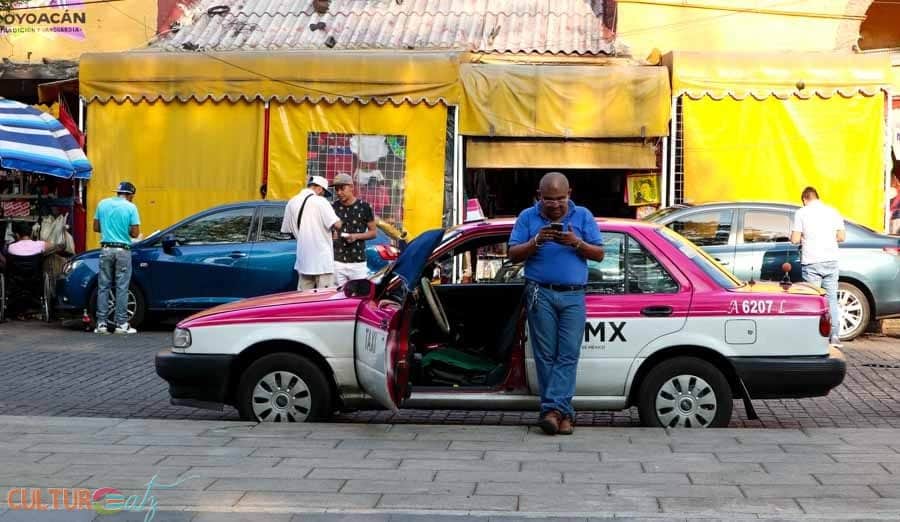 First Impressions of Mexico City
Mexico City is a super vibrant and extremely friendly city. We found the people to be so nice and welcoming. The city is super gay-friendly (we noticed it a lot), we saw families actually spending weekends hanging out and all playing together in the park. Dads seemed to be more involved with the kids. And everyone has a dog.
There is NEVER a moment of silence in Mexico. People talk all the time, people party any day of the week, there is music everywhere, the city is flooded with traffic jams, there is never a moment of silence. Even in Bacalar which is basically in the country,  it was the tropical birds and the dogs barking some of the night. Thank god both places had AC and fan so white noise heaven.
Mexico City is both clean and dirty. In the nice parts of town, the streets and sidewalks are squeaky clean! Some buildings are nice and modern, some are old and colonial. The in the middle buildings are dark and dirty with pollution. I knew it was a polluted city but turns out January and February are the worse. Great for someone with a bit of asthma but the pumps were of no help.
Finally, never did I feel unsafe in Mexico. There were two times where we took extra precautions but in busy areas, you can totally walk safely in the dark evening on large busy streets. Everything you hear about it being a dangerous city, as far as tourist areas and as long as you stay in safe neighborhoods, is exaggerated. Yes, there are dangerous parts but the heavy crimes are between local cartels and the like. You can read more about travel safety in Mexico here.
Let's Get This to Trip to Mexico City Started
Xochimilco
Natasha had arrived two days prior and sent me a  message asking if I would join her on a tour that left at 8h45 am…when I was landing at 4h30 am. I said yes! FOMO. The tour kept the best for last, first taking us for a quick tour in a silver metal shop, see some historical monuments, and do a very quick teasing tour of the Coyoacán neighborhood. Oh, and I got to eat my first taco (see video above).
We finally got to the desired destination of this tour early afternoon, a ride in a trajinera on the Xochimilco canals. Trajineras are very colorful flat-bottomed boats that hold up to 20 people. Apparently, weekdays are quieter, and some prefer that, but we were there on a Saturday.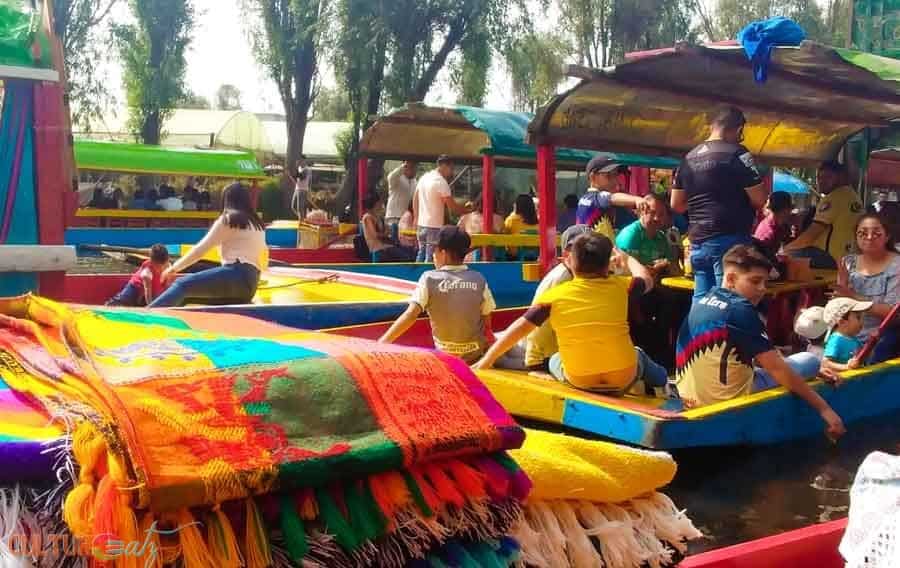 Saturday is when massive groups of friend and families do this kitsch activity. It was crazy madness with loaded boats bumping into each other, each boat with these massive ghetto blaster playing loud Mexican dance music. I personally preferred having the cacophonic local experience.
Did you get your FREE PRINTABLE yet?
Surprise! Never know what to pack when getting ready for a trip. I got you covered with my Ulitmate Packing Checklist. Click here to get your FREE Ulitmate Packing Checklist right now!

Reforma, Condessa and Parque Mexico
The next day we hit the pavement with a walk along the city's most grandiose boulevard, Avenida de la Reforma. It' a very wide street and you can even walk in the middle of a huge sidewalk. Each major intersection is studded with a massive statue in the center of a traffic circle.
Next we checked out the very restaurant, boutique and condo friendly Condessa area which just happens to also be home to Mexico City's prettiest park, the jungle-like Parque Mexico. On a Sunday it is loaded with families enjoy the day. Mexicans really make use of their parks. It was a fabulous place for some people watching. And we tried a wide variety of street food too.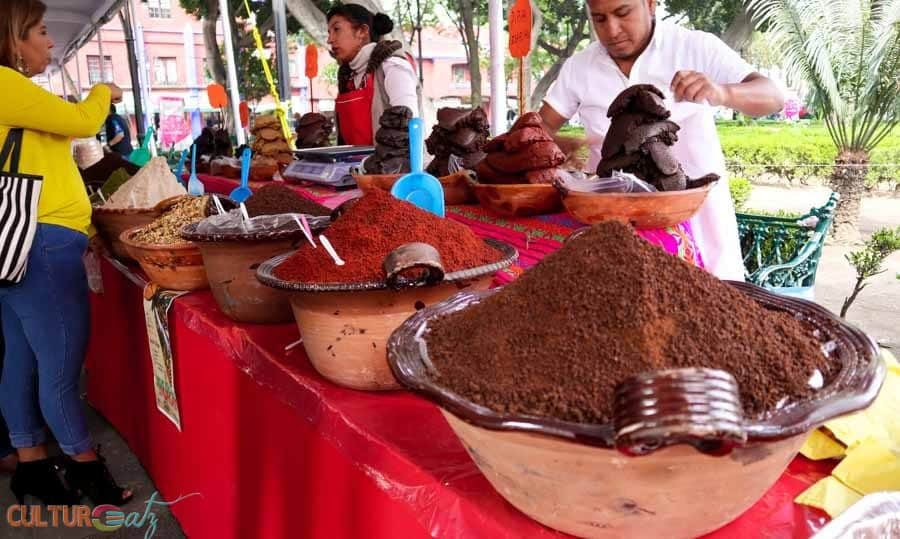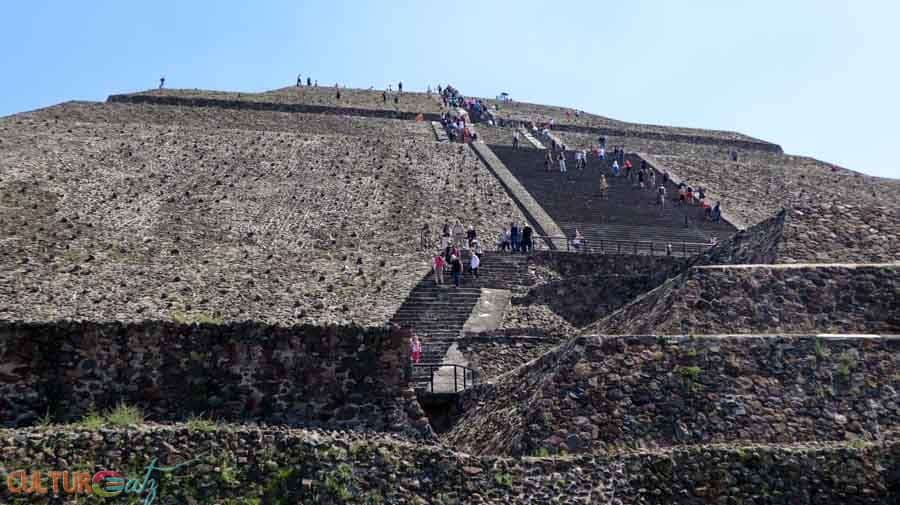 Teotihuacan
Oh, we were so looking forward to this day. Just one hour outside the city center, you will find one fo the greatest Aztec ruins one can visit. Teotihuacan was the largest city in the pre-Columbian Americas at one time. The archaeological site is designated a UNESCO World Heritage Site.
There are many places to explore but the two big main attractions are the Pyramid of the Sun and the Pyramid of the Moon. At about 75 meters high (246 feet), the Pyramid of the Sun is the third-largest pyramid in the world. All those stairs really killed my lungs that day.
We did pause midday for a very unique lunch in a restaurant that is set deep inside a cave, called La Gruta. We enjoyed an excellent, if not a bit overpriced, meal and we got to try for a second a local favorite snack called chapulines. That is right, they are fried grasshoppers.
If you are traveling with your family here is a great post on visiting Teotihuacan with kids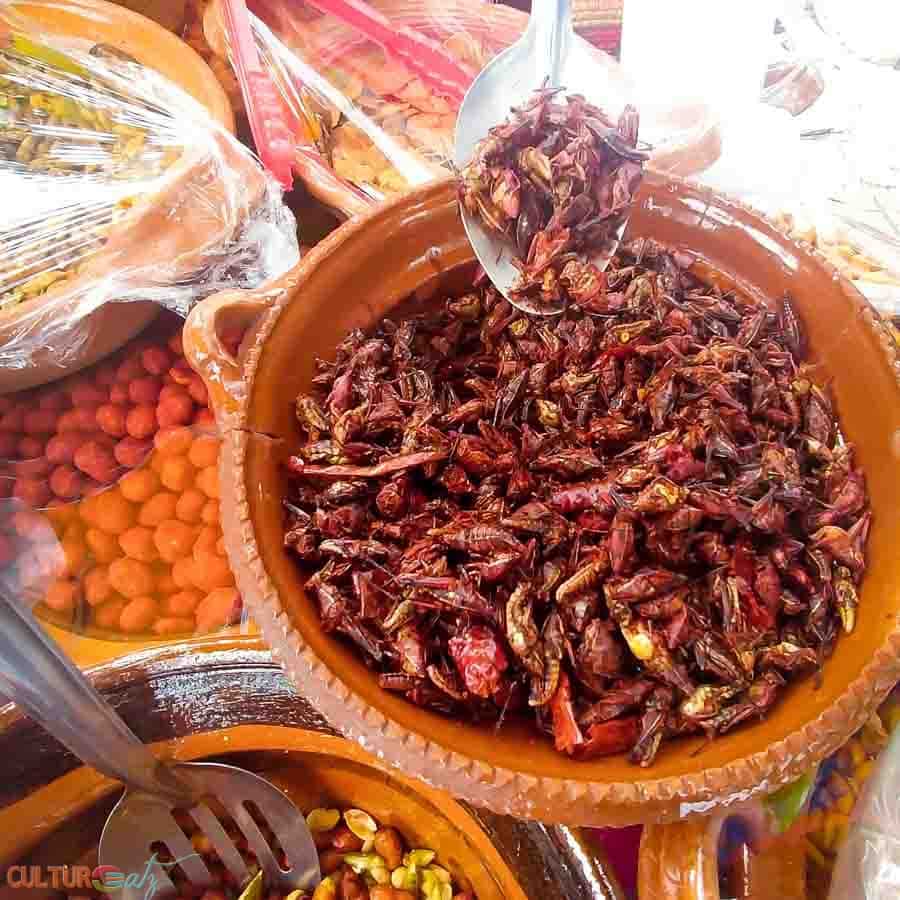 Basilica Nuestra Señora de Guadalupe
On our way back to Mexico City I wanted to detour to what I like to call the Catholic Disneyland. I wanted to see religion in action as it is a very Catholic country. We stopped by the Basilica Nuestra Señora de Guadalupe, a very important pilgrimage site (since 1531) where it is said the Virgin Mary appeared 5 times to Saint Juan Diego and performed a miracle with a cloak that hangs today above the altar.
We arrived around 6h30 pm on a Monday and both churches were packed, one having a mass and the other receiving groups of all ages for I assume benediction.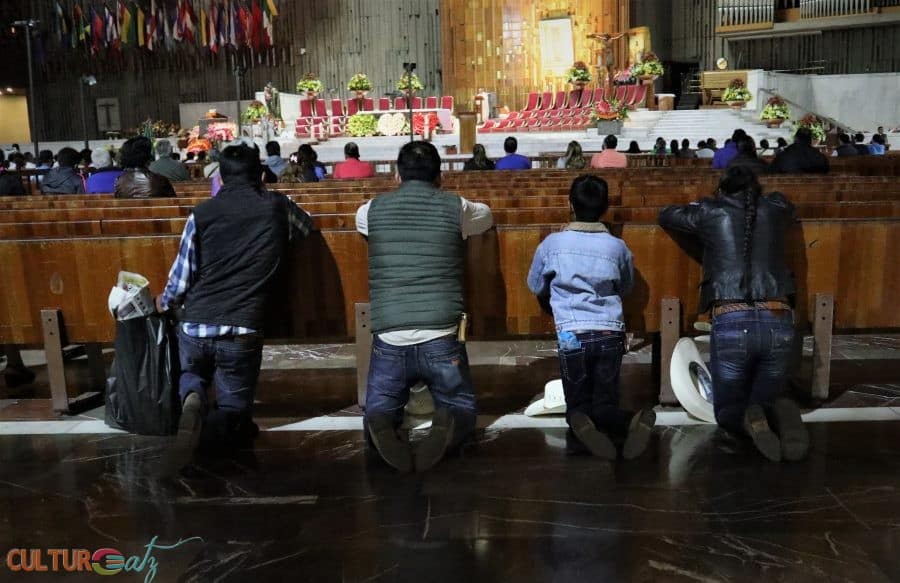 Bacalar
Today we were off to the airport for a side trip to the Laguna Bacalar. Bacalar is about 40 km (25 miles) north of the Beliz border, and the town is located along a lake which is known as the lake of 7-colors.
So we have an injured back and undiagnosed bronchitis at this point. It's time for another incident. Sidewalks are bad in Mex City, like really bad, but why did I not pay more attention in Bacalar? On our first night there, we were walking back to our lodgings when I took a step into 1.5 feet deep gravel pit which constituted 1/3 of the sidewalk. I was just not paying attention. I slightly sprained my left middle finger and tore up my right knee really bad. Miraculously nothing was broken and I did walk back home.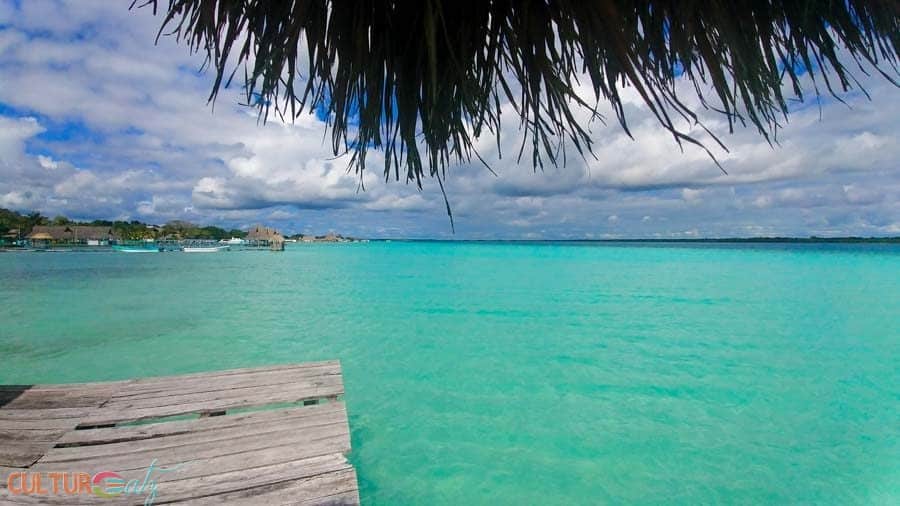 Bacalar is the closest thing to paradise I have ever seen, with the palm trees and thatched roof wooden quays. I put it against Bora Bora and the like. The bed of the lagoon is limestone sediment, which is why you get the 7 distinct colors depending on the depth of a spot. From the clearest turquoise blue to midnight blue. On our first day, we booked a 3-hour boat tour. While we saw packs of 20 jammed in a boat for a similar tour, we got a private tour on a brand new pontoon for the same price. We swam in cenotes and smeared smelly clay that is supposed to be good for the skin on ourselves.
Mayan Ruins near Bacalar
On our second day there we again found a great deal with a private taxi driver to go explore the local Mayan ruins. The first place was less impressive after seeing Teotihuacan, and it was quite crowded with cruise ship excursion tours. But I really broke lungs that day and I was very discouraged. And had a mini crying breakdown.
But my mood changed quick enough. Turns out the other 2 ruins we visited were deserted. There was no other visitor there. We were alone, the ruins only to ourselves. It was magical. And I did climb one ruin that our guide said the view would be the most worth it.
On the way back our driver suggested we stop to eat at a small on the road restaurant that no tourist really goes to….enter we suspect the norovirus. Super charming place, beyond spicy chicken mole for me, and very questionable hygiene. I checked my video footage after and indeed the cooked dishes were not on a heat source. How long had they been away from a heat source? Where the dishes fresh? Who knows.
How do you tell food poisoning from the norovirus apart? Food poisoning happens within 30 min to 6 hours, the norovirus takes 24 to 48 hours to show up. Which was our case, as our symptoms deferred but we also both succumbed to complete exhaustion and loss of appetite for days.
Did you get your FREE PRINTABLE yet?
Surprise! Never know what to pack when getting ready for a trip. I got you covered with my Ulitmate Packing Checklist. Click here to get your FREE Ulitmate Packing Checklist right now!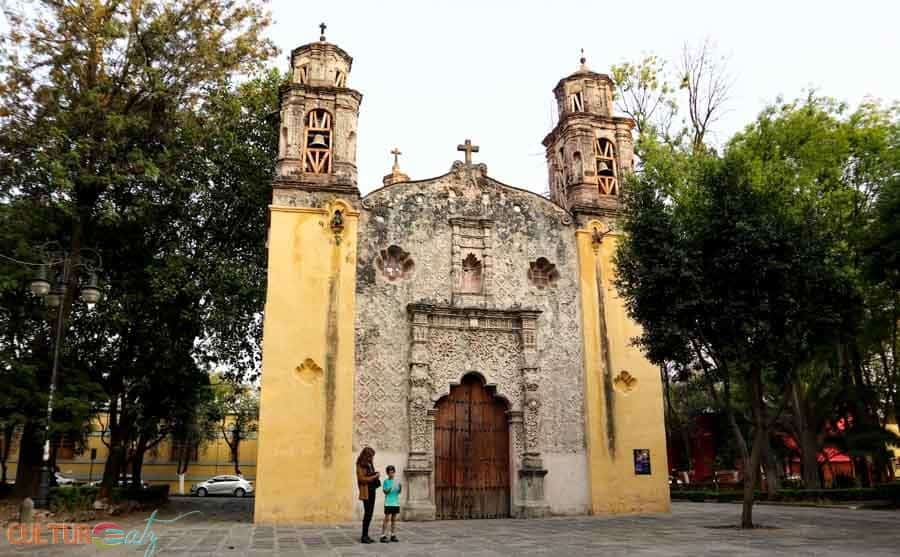 Frida Kahlo Museum and Coyoacán
We made our early morning flight back to Mexico City but Natasha had to stay in bed even with our prepaid tickets for the Frida Kahlo Museum. This was at the top of my list so I still went, even f super weak. The Frida Kahlo Museum is not a museum of her work but rather her house where she was born, lived in and died in. You see all the original furnishings and the audio guide is a must to learn about her life there, as well as Diego Rivera.
After the museum, I took a bit of time to explore the charming Coyoacán neighborhood. It is truly one of the loveliest areas of the city with its old buildings and cobbled streets. The artisanal market here is not worth it but the vendors that are set up in the main square are for food and kitchen items.
This area is also home to the Iglesia de la Inmaculada Concepcion (1525) which is believed to be the oldest Catholic church in the country.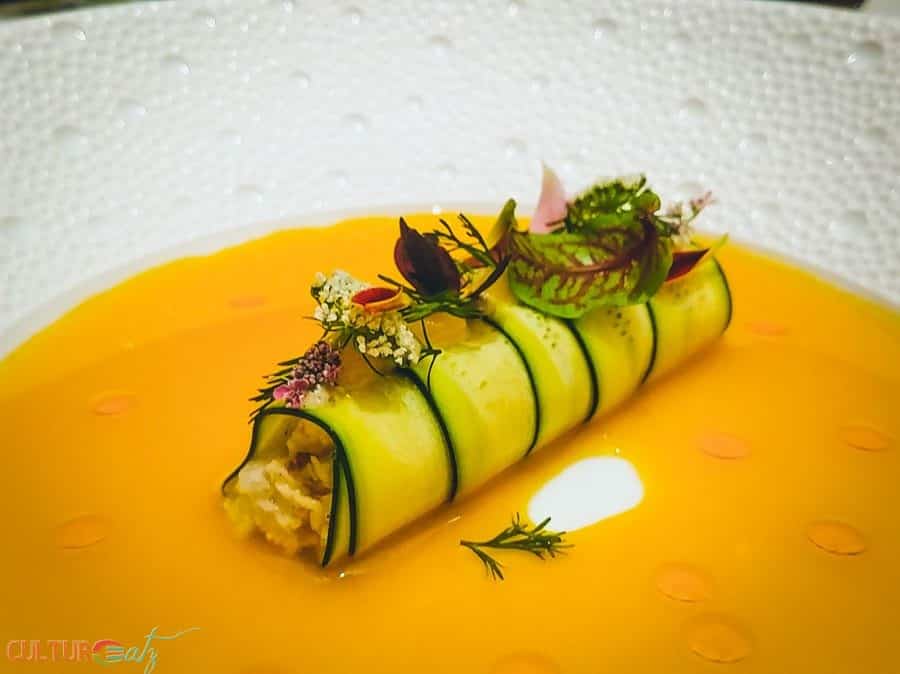 The Zocalo and Quintonil
I was starting to feel very weak and had other issues that day. But the days of my trip were numbered and I still had not explored the historical center of the city, known as the Zocalo. Plus, we had a very important reservation that day.
I set out around noon and walked around the Zocalo for only 1.5 hours. I had a chance to see the Cathedral, the National Palace, and the Federal District buildings. From there, I walked down the main shopping street of the city and caught a glimpse at the famous Palacio de Bellas Artes.
At 2h30 pm I met up with Natasha for our long-awaited reservation at Quintonil, voted 11th best restaurant in the world in 2017 and 2018. We barely secured a late lunch reservation 2 months prior. So we are there, ordering the 11-service tasting menu, both of us looking green, weak and barely hungry.
After 3 services I started getting shivers and I was just dreaming of going to bed. But we toughed it out and sampled a bite or 2 of what should have been one of the most amazing meal experiences of our lives. We profusely excused ourselves to the staff who were concerned we hated their food. I was miserable. By 6 pm we were crashed out in our beds for the day.
A day in bed, no butterflies for me.
The next day I could not get myself out of bed. And it was my turn to miss a prepaid excursion on this day. I am happy Natasha was well enough to go. She went on a 12 h excursion that included a stop at the Monarch butterfly reserve as it was still migration season.
The butterfly tour was quite chaotic it turns out as it required some hiking at 3000 meters above sea level and she was still weak. But she had a lovely time none the less and in the afternoon the tour also visited an idyllic small Mexican town as well.
Last day, shopping day: three Mercasdos in one day
We summoned all the energy we could muster, still surviving on little food and not enough water, and hit three of the city's most known markets. The first one was the extremely controversial Mercado Sonora.
Here you can get a custom-made spell for whatever ails you buy witches and priest of voodoo and Santeria, you can purchase dried up animal body parts for your own rituals, pick up a skull sculpture or a Santa Muerte statue.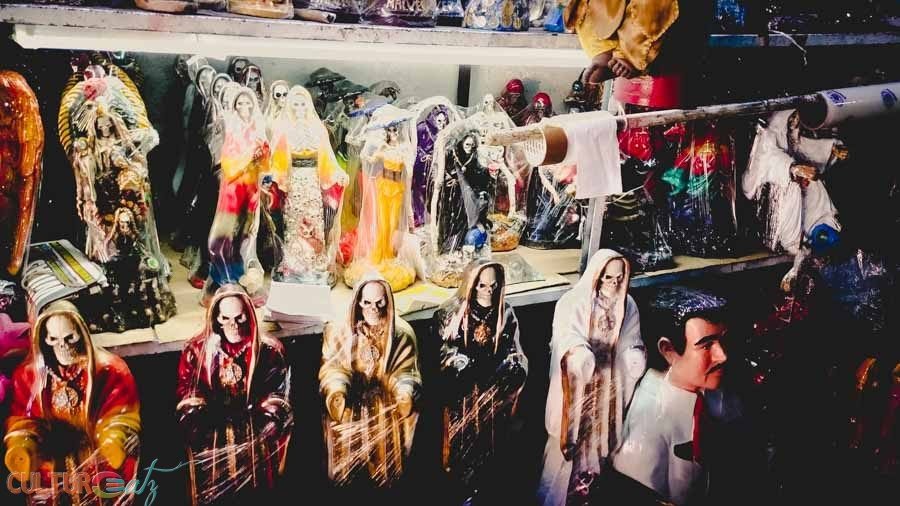 And as they say, you can't help but look at a train wreck, I had to go see the horrific live animal section where you can pick up a goat or chicken, a bunny or a puppy, to bring as a sacrifice for your Santeria ritual. OMG, the animal cruelty we witnessed. It was the single most traumatic thing I have ever seen in my entire life and I felt so ill after getting out of there.
I am going to do parenthesis here. I am not into an animal sacrifice for religion personally but if some people have been doing it for centuries, I a not going to stop them. To each his own. But if I was that person, I would like to think my chicken has healthy as an offering, not you? Seems to me the gods would like a healthy sacrifice?
Did I mention this entire witch/animal market is surrounded by party supplies and toys stalls?
I still am glad I went because it is a unique sighting, even within Mexico city, and it is part of the local culture for some. It is seeing the real side of living here. But that was also the moment where went: am I really truly still actually in North America? Where Canada is also? Weird to have a culture shock in your own continent.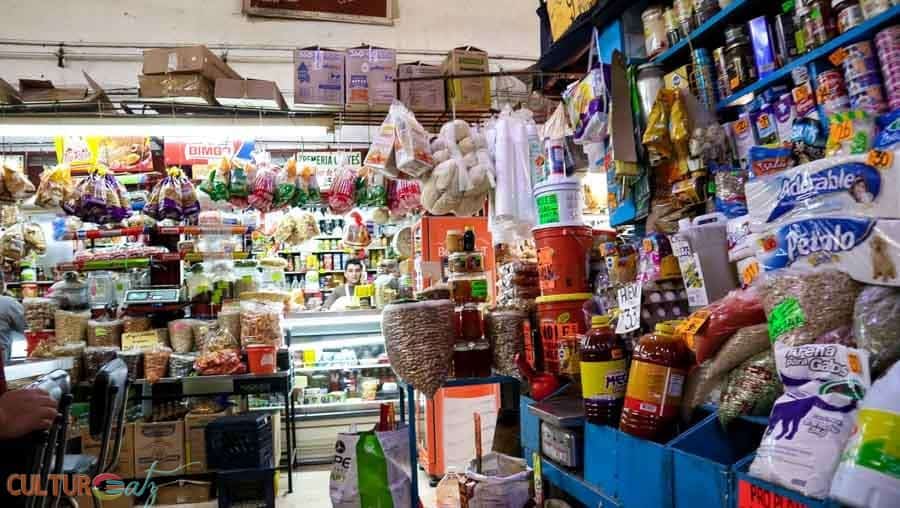 Mercado La Merced, food heaven
The next market was La Merced, the food and almost everything for your home market which spans about 10 by 4 blocks, mostly covered, with a subway entrance inside the market. I was now in HEAVEN, even if I had no appetite.
So this is one place they do warn you to be very careful as petty crime is very common and lots of pro pickpocketers hang out here. I was debating if I should bring my good camera. Finally, I opted to carry my purse/backpack in front ( I did not even do that in the subway) with the camera strap around my neck and camera in the purse so I could zip it open, shoot, and store. Maybe we got a few stares, but I took every precaution and I never felt like a target or unsafe, and nothing happened to me.
You will witness massive numbers of stalls, all more or less grouped up according to what was sold: candy, unrefrigerated meats, beans, rice, mole paste, banana leave stands, produce, hot pepper stands, food stands to eat, you name it. We bought a few things for souvenirs and I got some hot peppers and dehydrated mole paste. I had great conversations with a few stall owners. Loved La Merced.
The final stop of the day was the Mercado De Artesanias La Ciudadela. So this is the only place in the city where you can find nice craft souvenirs that are not cheap and tacky. As I had read online, the sticker prices there are high but you can bargain here, and there really were so many very beautiful things in between the crap. We both finished off my souvenir shopping list here.
After our crazy shopping day, we went home, crashed, packed in the morning and headed to the airport and parted ways amidst the usual chaos of Mexico.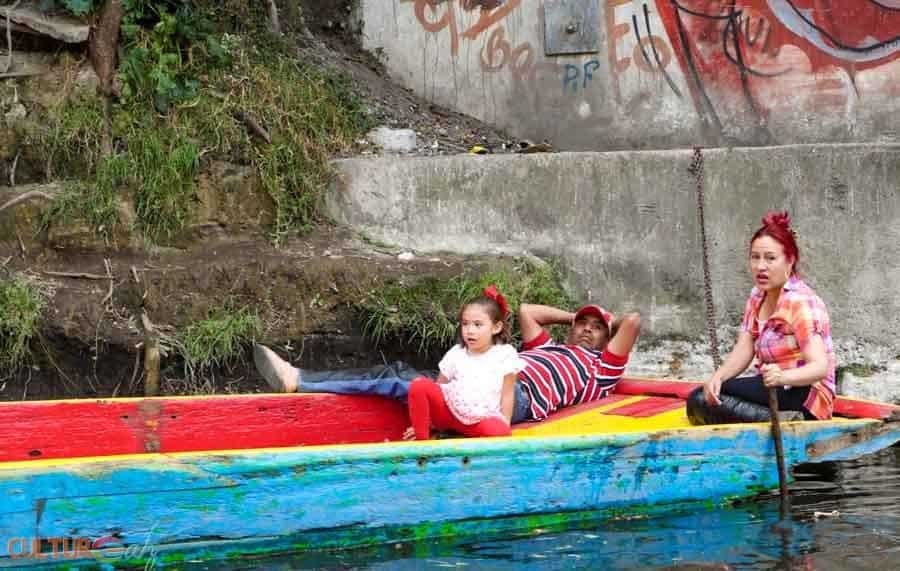 Side notes / commentary
The metro there, omg! It's a huge system with almost 200 stops. Super cheap (25 cents) and efficient, can get PACKED. Plus it is hot, smelly, and the ventilation system consisted of open windows. But, it was a totally safe way to travel.
What I did eat on the first half of my trip, the real Mexican cuisine was delicious and usually always spicy. I even saw calabaza en tacha (candied pumpkin I once made) and enjoyed a few sweet conchas.
Traveling with Natasha was a flawless experience. Not a single argument or uncomfortable moment, and we knew when to give space most of the time. best travel bud experience to date.
I speak enough Spanish so people think I actually know the language. My sentences are messed up but I apparently barely have an accent. This meant answers to my question where long at super speed and I was like, nope you lost me. Also, I was asked by locals about 3 times for directions ????
If you skip the subway, Uber is your best friend and it is cheap. We split all fares we shared and we each took some on our own. We took it 4 times to/from the airport. Sometimes we took an Uber in rush hour traffic jams. Some days times I took 2 to 4 rides a day. My total cost of Uber for me during the whole trip: 37$ cad. My ride from Montreal airport to my apartment when I got home, 25$ cad.
Nostalgic, now that we are home
We did love everything we saw and visited, we were utterly charmed by the people and the beauty of the country. I feel like we got a true slice, small but still a true slice of what it is like to live there, something most tourists miss.
We also had a bittersweet experience with the health issues we faced before, during and after the trip. We stopped when we had too, we had our hardships about it, but we soldiered on as best we could and made the best of the situation.
I loved Mexico and I cannot wait to go back. Next time, no health issues allowed.
PIN IT HERE FOR LATER!