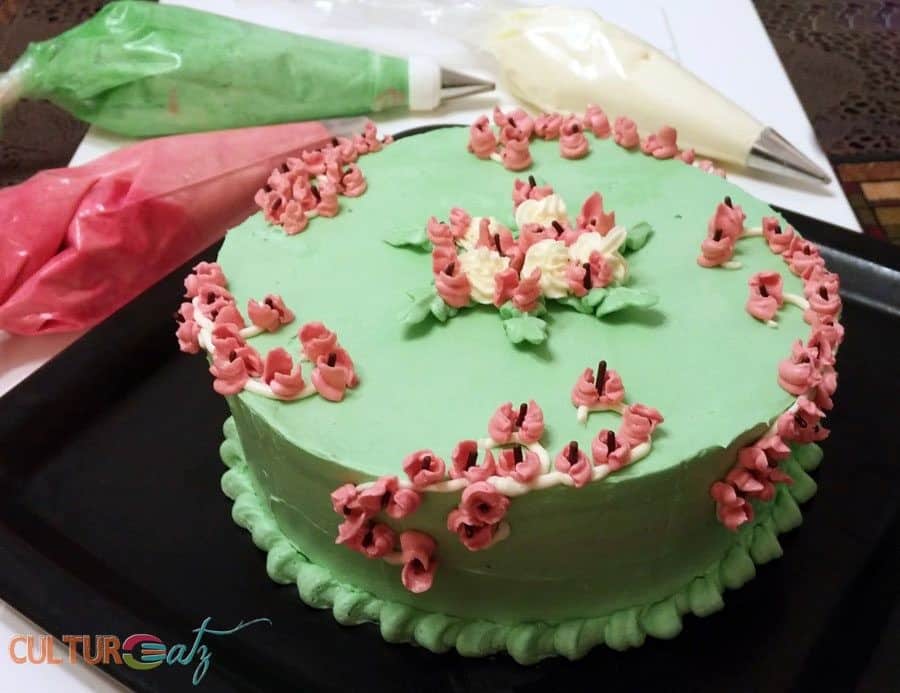 All hail the supreme cake icing: Swiss Meringue Buttercream! Is it new to you? Learn it's history, advantages, and make this buttercream recipe like a pro with these buttercream basics and 3 tips if the icing goes berserk!
One of my weaker skills in the kitchen is cake decorating and cake icing ideas. I am not a natural and I have ventured a little into serious buttercream cake decorating. I decided to do something about it and give it a real try. Now before you can really give basic cake decorating a try, you have to start off with the right icing. There are many options but the uncontested best frosting for piping for serious cake decoration is the Swiss Meringue Buttercream recipe. To succeed find out what buttercream basics you need to know.
Updated: March, 2020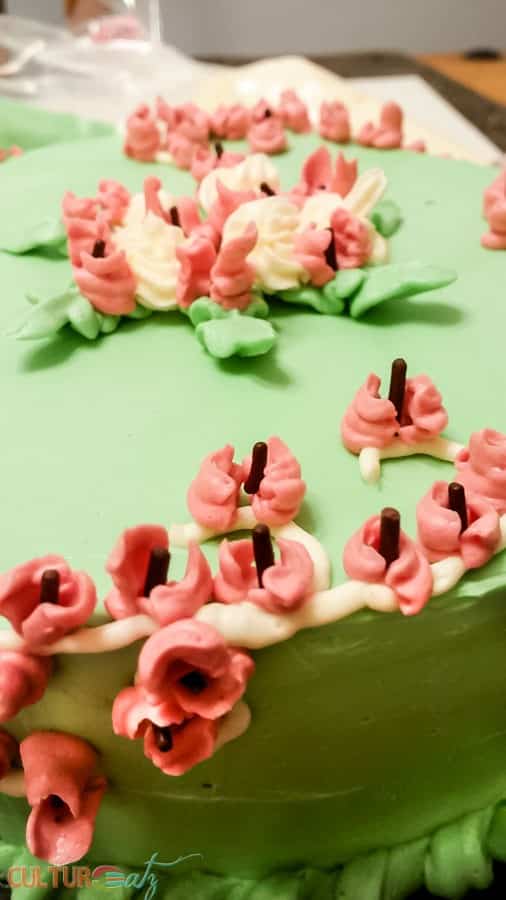 The Best Buttercream for Piping
Swiss Meringue Buttercream is famous for its glossy finish, how well it holds a shape when piped, and for having elastic quality. This is the best buttercream icing recipe on the cakes you buy at high-end bakeries and the basic icing recipe for most wedding cakes. Homemade buttercream frosting is the best icing for piping to work with that will give a gorgeous result.
The pictures above are of my very first attempt to learn how to decorate cakes and how to make buttercream icing, with the help of the Sensational Buttercream Decorating cookbook. I have a long way to go with some icing techniques but many are quick to learn, making it less stressful when learning simple cake icing tricks.
Click here to buy the Sensational Buttercream Decorating cookbook.
Did you know there are several types of buttercream frosting for cake, cookies, and cupcakes out there? CulturEatz will help you with different buttercream frosting recipe options: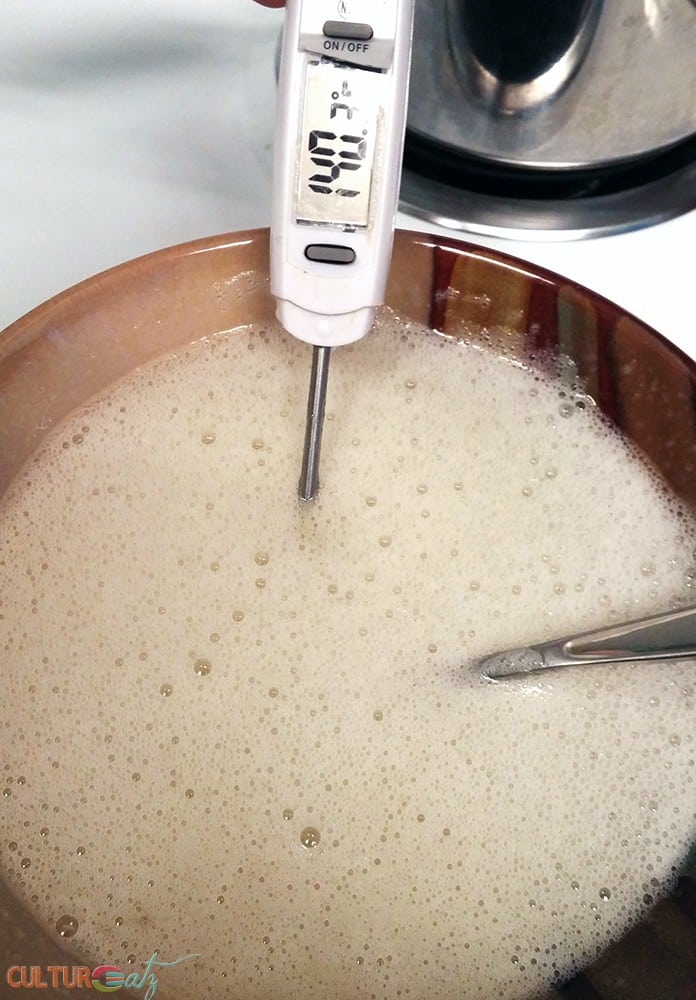 The cookbook featured in this post was provided to me free of cost for review. Any personal opinions reflected in this post are my own and without influence.
What is American Buttercream
No meringue icing recipe here but this is the one everyone knows. The American buttercream recipe is simply a mix of butter and powdered sugar. It is an easy buttercream recipe to make but it is very sweet and has little depth of flavor.
What is Italian Meringue Buttercream
This buttercream icing recipe for cake decorating is made by cooking a sugar syrup and then mixing is slowly into an egg white mixture. It's a real classic buttercream frosting with an Italian flair and a pretty simple buttercream frosting to make.
What is French Buttercream
Almost the best buttercream recipe, this method is similar to the Italian one but the sugar syrup is drizzled into egg yolks instead. This can be more challenging because the yolks should not cook, but the taste is very rich and unctuous. A definite step up from a simple buttercream icing for piping.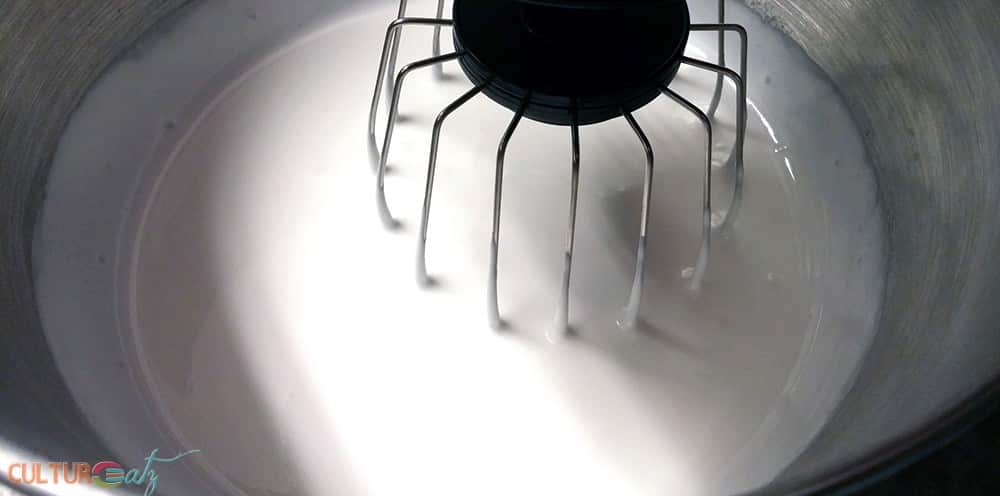 How to Make Swiss Meringue Buttercream
A very different technique is used in the Swiss version.  Your buttercream icing ingredients needed are granular sugar, salt, egg whites, vanilla, and of course butter. What is buttercream frosting without butter, right? The egg whites are mixed with the sugar, then heated gently in a double boiler until it is very warm to the touch, specifically to 140F, and all the sugar has dissolved. After, the swiss buttercream recipe is whipped up into a shiny meringue.
Finally, cubed butter is slowly added to the homemade buttercream icing. Modern recipes say the point of heating the egg whites is to pasteurize the eggs. It may happen to serve this purpose but I doubt the Swiss knew this at the time when the recipe was created in the 1800s.  I mean what do the Swiss know? Oh yes, chocolate, clocks, amazing cities, the Alps, and great things to do in Basel, Geneva, or Zurich. I personally think this step creates a glossy look. By the way, do not use pre-pasteurized eggs in this recipe.
I have a FREE PRINTABLE for you
Surprise! I have prepared a Cheat Sheet that includes 41 Cooking and Baking Ingredient Substitutions that are commonly found in a kitchen. Click here to get your FREE Ingredient Substitutions Cheat Sheet right now!

Need to Know Buttercream Basics
Sounds simple enough to make? Sounds like anyone can whip up an easy swiss meringue buttercream recipe for piping. Well, yes and no. To be successful at making Swiss buttercream frosting, all the stars must align in just the right order.
Just kidding, but the best buttercream frosting recipe has to have all the ingredients at the right temperature. It is a question of good timing. If the timing is off, you can get discouraging results. The good news is that each failed situation has a way out and the swiss buttercream icing can be saved…even when you have given up all hope (and I speak from experience). Here are the most important how to rescue buttercream basics.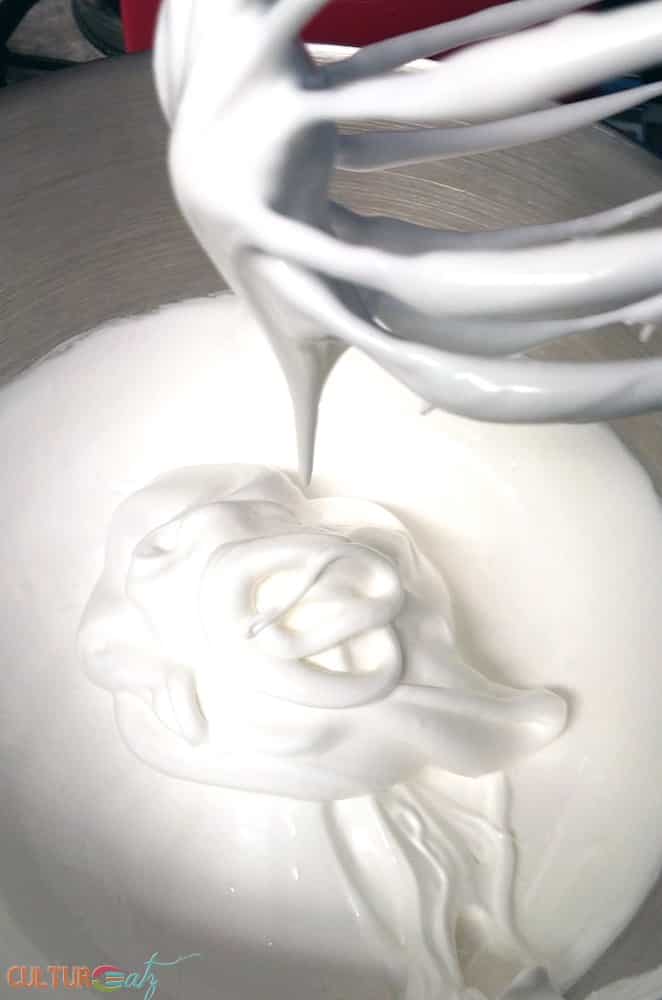 How to Make Meringue Icing
One of the most important rules of making this buttercream frosting recipe for a cake is everything must be immaculately clean and free of any traces of grease. Make sure to take a paper towel with a little lemon juice or vinegar and wipe down your mixer bowl and your saucepan beforehand. You really do need a stand mixer as well as a handheld one will take a very long time to get your meringue whipped.
To make this make buttercream frosting, use the whisk attachment of a stand mixer. Beat until you get a stiff meringue and that the mixer bowl has cooled down to the touch. Even with my stand mixer, it took about 20 minutes for mine to get to the right consistency.
Click here to buy the Sensational Buttercream Decorating cookbook.
When making buttercream icing, when you are ready to add butter, switch to the paddle attachment. And this is where things can get tricky. This is where most people become very frustrated and give up. But the good news there is a trick to fix every problem. And we will cover them right now.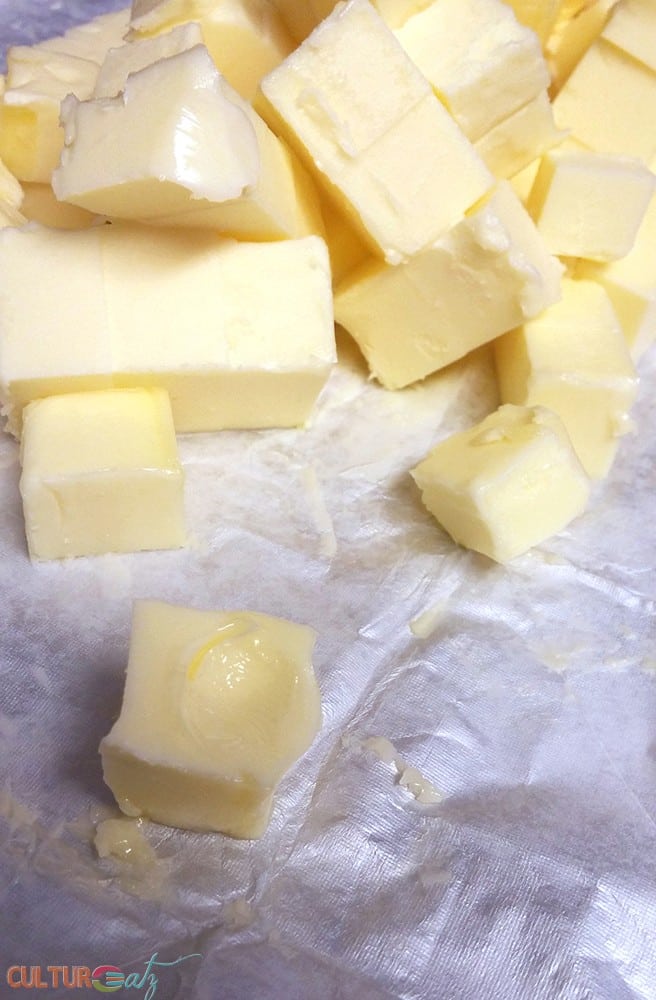 3 Saving Tips on How to Fix Buttercream Frosting
Saving Tip 1: your butter is too soft
The butter you add needs to be cut into little cubes and soft, but not too warm either. Now that is the first problem you may encounter: your butter is too soft. By the time you add all your butter, you may feel like it just looks soupy. What to do in this case? Put it back in the fridge for 15 min at a time, and try beating it again.
The picture below may look like a soupy situation…but it was not! I beat the hell out of this mess, put in the fridge, beat it again and nothing happened. So I was about to give up as this problem does not come up as often on help sites. I was certain the fluffy meringue was long gone and never to return. But I found a solution.
Can you guess from the picture below why the icing did not turn into a smooth texture?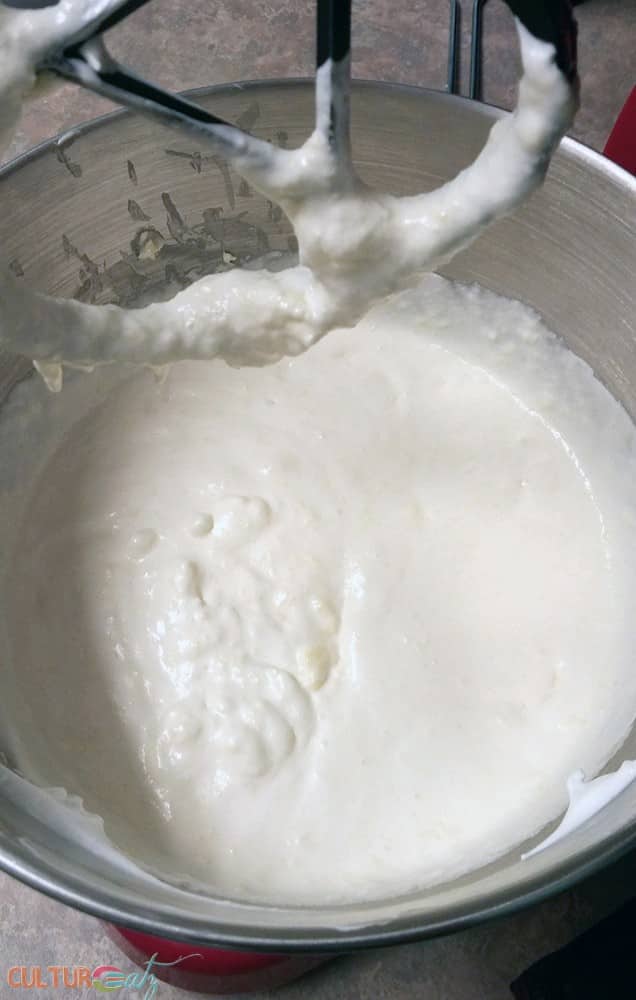 Saving Tip 2: the egg whites have completely cooled down
It took so long for the meringue to form that the egg whites had completely cooled down. The meringue still needs to be a bit warm enough to melt the butter. And maybe my butter was still a bit too cold. Can you see in the picture above the clumpy, grainy texture? There are still butter solids in there, even if tiny.
The solution? Put about 1/3 of the mixture in a microwave-safe bowl and heat it just a bit (15 seconds at a time), mix, and keep going until the butter is completely melted and the mixture is just a bit warmer. Now put it back in the mixture and beat it again.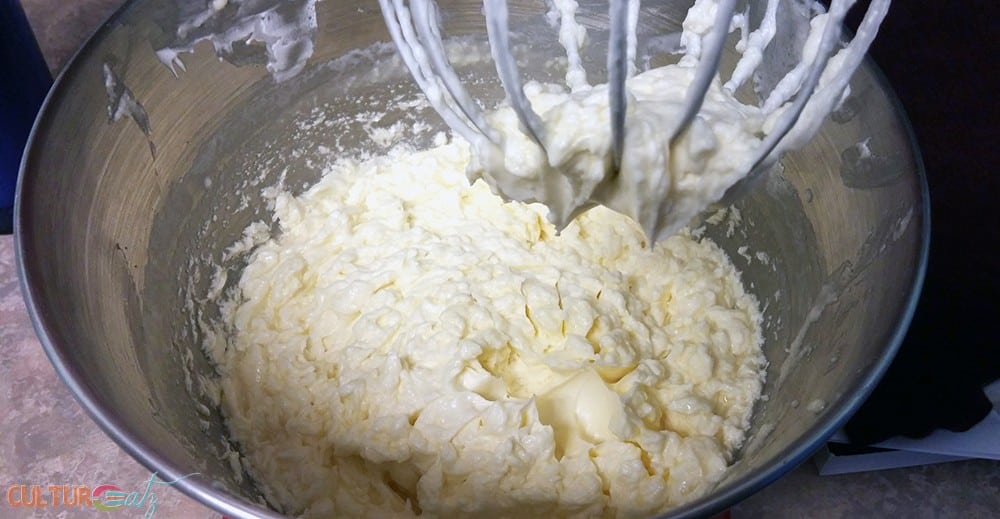 Saving Tip 3: looks like churned butter
After a few seconds, it turned into what looked like churned butter. It looks like heavy cream that is about to become butter because you beat it too long. This is the third scenario people encounter and fear. What do you do in this case?
Keep beating! You are almost there. After just a few seconds more of beating … as if by magic…it turned into a unified glossy mass of icing as you can see just below. I was beyond ecstatic, jumping up and down from joy. Note: if you achieved a satiny finish and it separates again, just keep beating. All problems can be fixed, don't give up when there are swiss buttercream mistakes, you will eventually achieve Swiss Meringue Buttercream Heaven.
Now grab a spoon and taste it. It is also absolutely delectable. I guarantee a few tablespoons (or more) will end up being licked up instead of on the cake. I admit I ate the practice plate over a couple of days! It is not as sweet as regular buttercream, the taste is more subtle.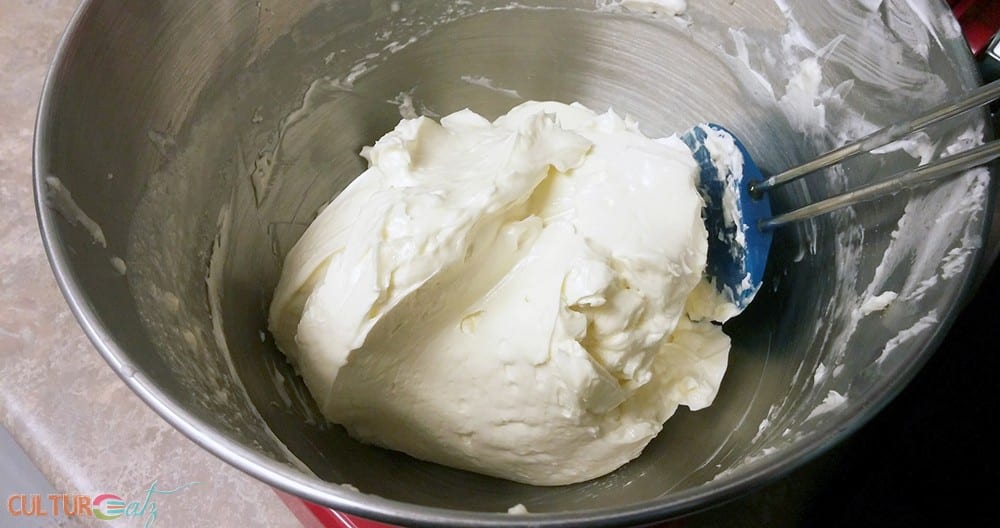 Cake decorating for beginners: cake decorating tools
You are now free to add flavoring or color to it. I recommend gel food coloring as liquid drops could make the icing separate. You can replace the vanilla with any other flavored extract you wish – like almond, orange, or mint. You can even add 2/3 cup of fruit puree, cooled melted chocolate, or peanut butter. Perhaps give it a boozy kick with a couple of tablespoons of a liqueur, a caffeine kick with 2 tablespoons of dissolved instant coffee in a bit of water, or 2 tablespoons of lemon juice with a bit of lemon zest.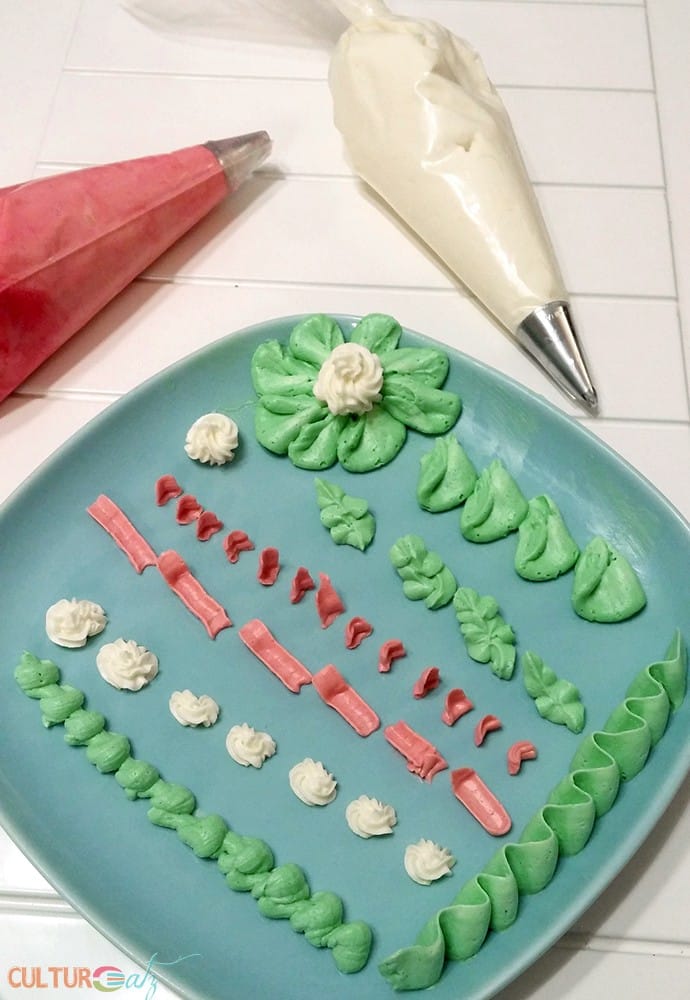 Conclusion
Huge post, I know. We will stop here for today and in part 2 I will show you how to decorate a cake with buttercream. I will be covering icing tips, icing bags, how to fill them, and how to crumb frost a cake. And I will share my perfect 6-inch buttercream cake recipe.
Until then I will tell you how to store buttercream frosting: put it in the fridge or freezer in an airtight container. Do note that when cooled the Swiss meringue buttercream hardens quite a bit so you may need to whip it again. And it is a good idea to bring your finished cake out to room temperature before serving.
The moral of this post is simple: do not give up. The meringue will come together. I applied all my savings tips and I was rewarded with the best buttercream for piping. Swiss Meringue Buttercream is actually very forgiving and you can save it at any point, as long as you know your buttercream basics.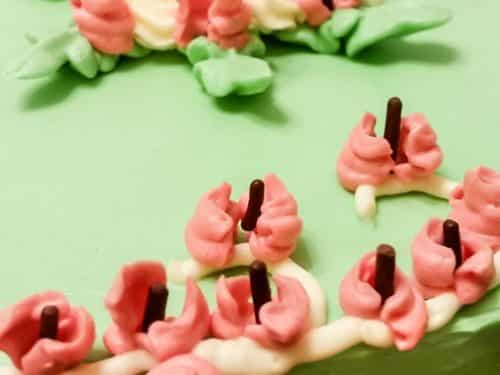 Swiss Meringue Buttercream
All hail the supreme cake icing: Swiss Meringue Buttercream! Learn to make it like a pro with these buttercream basics and 3 tips if the icing goes berserk!
Ingredients  
1 1/2

cups

granular sugar

pinch

of salt

1

cup

egg whites

about 7 large eggs

1 1/2

teaspoon

vanilla extract

1

pound

unsalted butter

softened
Instructions 
In the top of the double boiler, over gently simmering water, whisk together sugar, salt and egg whites. Heat, whisking constantly, until sugar is dissolved and the mixture reaches 140F (60C) or is uncomfortably hot to the touch.

Pour egg mixture into a stand mixer bowl

(with whisk attachment)

and beat on medium speed until soft peaks form and the mixture is cooled to room temperature. beat in vanilla.

Meanwhile

(with paddle attachment)

, cut butter into small cubes, about 1/4 inch (5 mm) in size,

Add butter cubes to the cooled egg mixture, two or three at a time, beating until all of the butter is incorporated and the icing is smooth and satiny.

Use immediately or cover with plastic wrap directly on the surface and store at a cool room temperature for up to 24 hours.
Notes
- Read post for troubleshooting situations.
- You can refrigerate or freeze the icing but you will need to whip it again in the stand mixer once it has come to room temperature.
- The recipe is courtesy of Sensational Buttercream Decorating by Carey Madden, 2014 © www.robertrose.ca