It's time for the MENA (Middle Eastern & North African) Cooking Group. This monthly group has for goal to help us discover the culture and cuisine of the countries found in these parts of the world. The host of the month will choose a savory and a sweet dish from the country and the members pick one dish to make.
This month we are exploring Djibouti and I chose to go with the Maraq Fahfah (or Somali soup).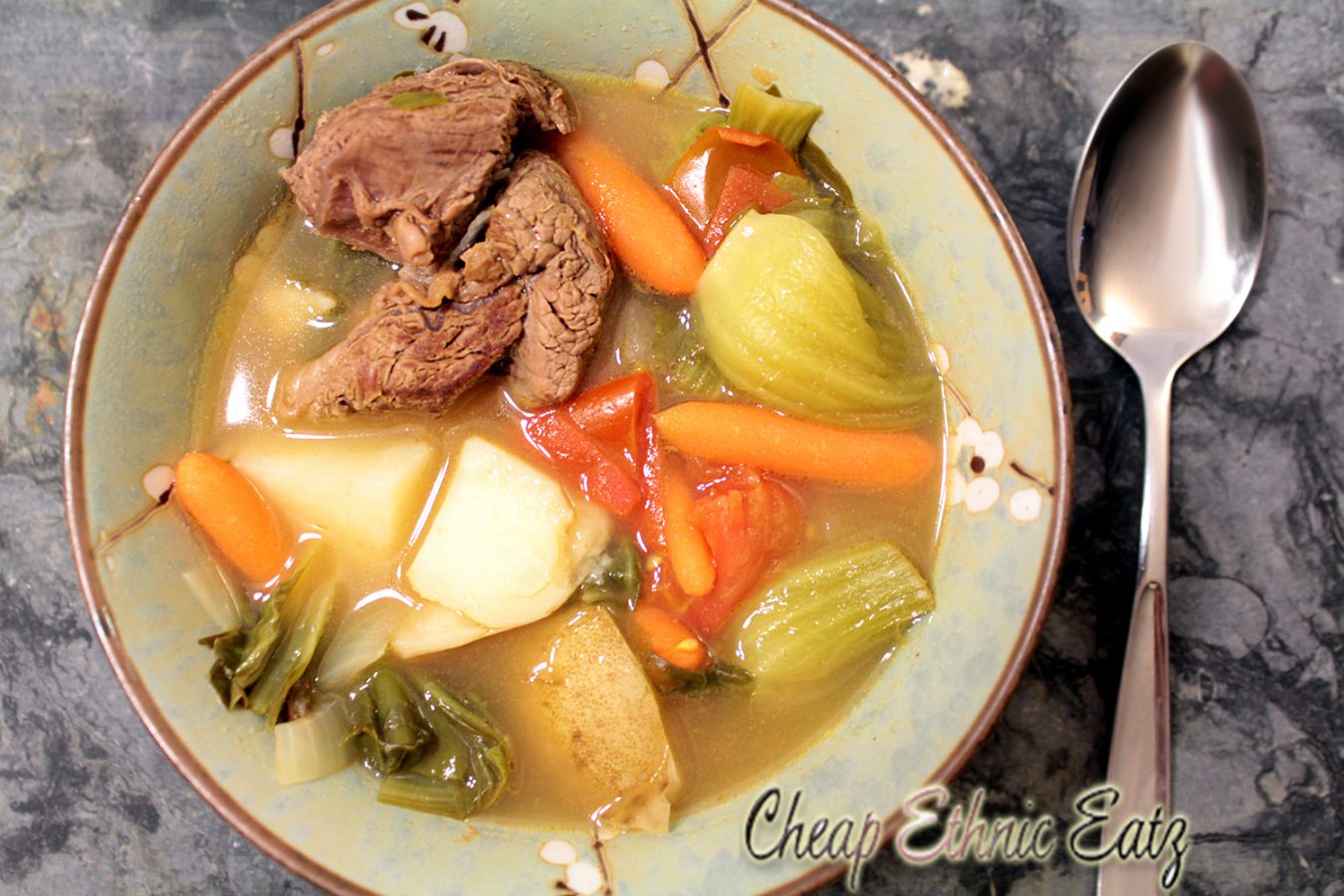 Djibouti is in East Africa, bordered by Eritrea to the north, Ethiopia to the west and south, and Somalia to the southeast. The Gulf of Aden lies to the east. The country can be divided into three regions; the coastal plain and volcanic plateaus in the central and southern parts of the country and the mountain ranges in the north. Much of the country is vast wasteland with virtually no arable land.
One attraction is the Lake Abhe on the Ethiopian border. The steaming lake is surrounded by limestone chimneys and a lunar landscape used as the "Forbidden Zone" in Planet of the Apes (wikitravel).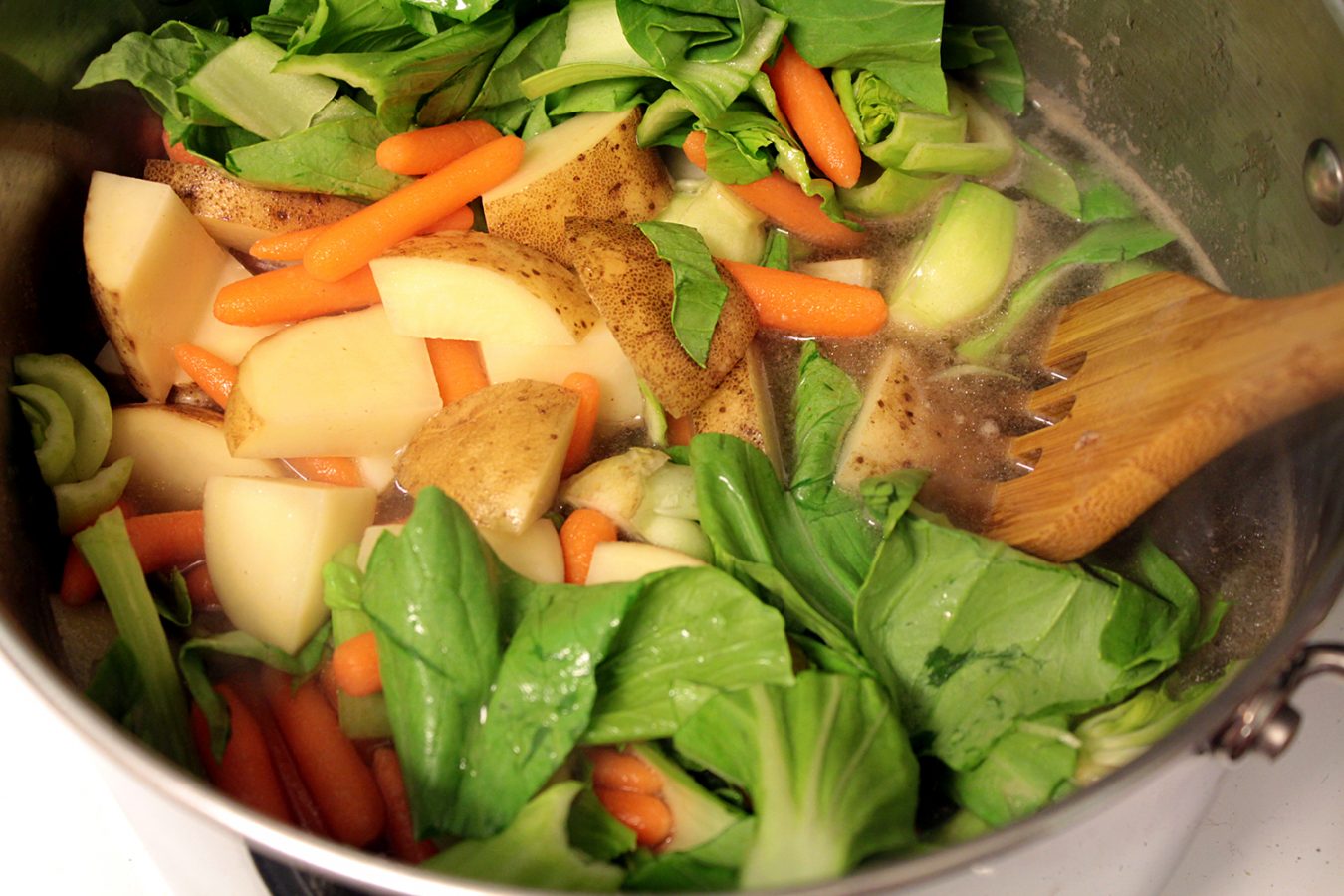 For this challenge we were given the option between Banana Fritters, Skoudehkaris and Maraq Fahfah (or Somali soup). Djiboutian cuisine consists of a mixture of Somali, Afar, Yemeni and French cuisine, with some additional Asian and Indian culinary influences.
Several popular dishes feature seafood and meat, including the Maraq Fahfah soup. This Somali Soup is a traditional Somali recipe for a meat-based soup with vegetables and potatoes and flavored with chili, lemon juice, and coriander.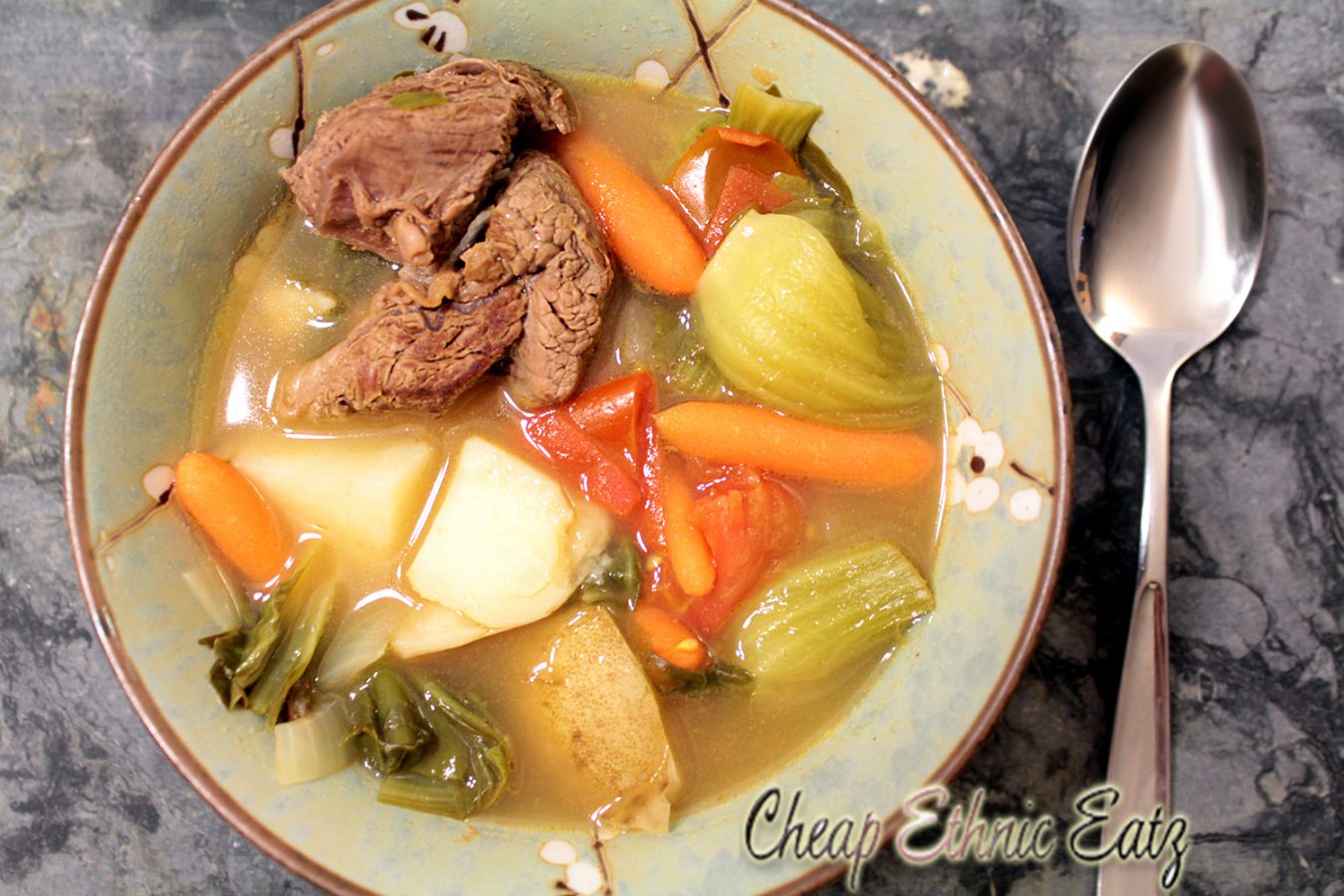 Maraq Fahfah (Somali Soup)
Ingredients  
450

g

lamb

goat or beef meat, cubed

2

beef stock cubes

1.5

l

water

3

medium potatoes

peeled and chopped

2

carrots

chopped

1/2

head of cabbage chopped

1 to

mato

chopped

1

small onion

chopped

2

garlic cloves

chopped

2

tbsp

coriander leaves

chopped

2

tsp

ground coriander

1

green chilli

finely chopped

juice of 1/2 lemon

salt and ground pepper

to taste
Instructions 
Add the meat to a pan, crumble in the beef cubes then cover with the water. Bring to a boil and cook for about 80 minutes, or until the meat is tender.

Add the potatoes, carrot and cabbage then return to a simmer and cook for about 15 minutes before stirring in all the remaining vegetables. Season to taste then stir in the chilli, lemon juice and coriander seeds. Return to a simmer, cover and cook for about 20 minutes, or until the vegetables are tender.

Ladle into warmed serving bowls, garnish with coriander leaves and accompany with lahooh, rice or bread.
Our host this month for the MENA cooking group is Amira of Arabian Mama.
Check out more African recipes here: