This is my second time participating in the International Food Challenge group that was created to explore the cuisines of the world, as well as the heritage of those country. A monthly host picks a part of the world and shares with us a few of the local recipes to make on our own.
This month we take a look at the cuisine of East Africa and I prepared a Tanzanian biscotti called a Juju cake.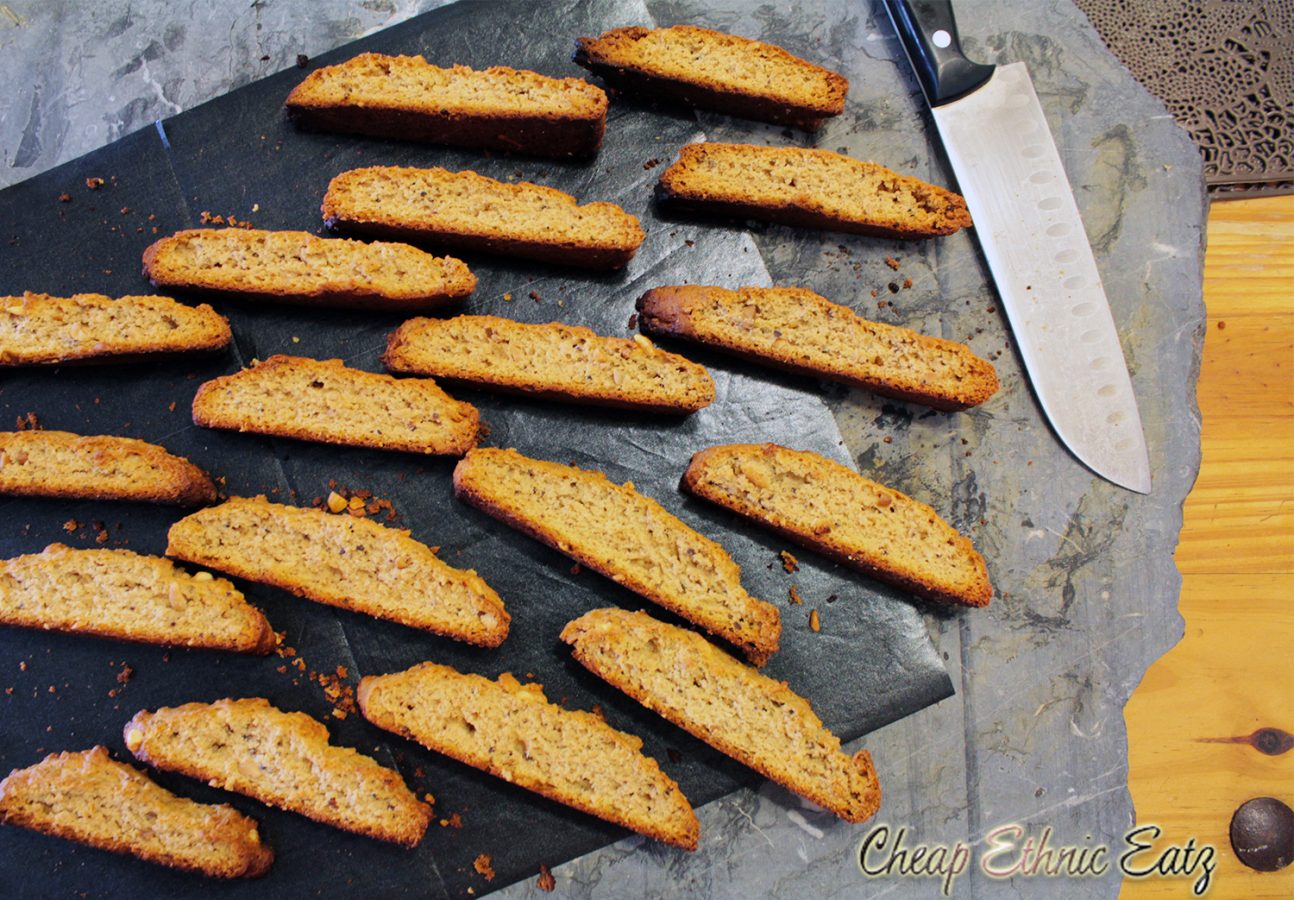 Our host this month for our East African Cuisine journey is Ramya from Lemon Kurry. East Africa is the easterly region of the African continent, specifically the Eat Africa Community (EAC) with Tanzania, Kenya, Uganda, Rwanda and Burundi. There are many wonderful National Parks to explore here while on safari, including the famous Mount Kilimanjaro. Bigger name cities include Dar Es Salaam, Nairobi and Addis Ababa. Although the official language of the EAC is English, Swahili is spoken throughout the African Great Lakes region.
Photo from cjasik: Mount Kilimanjaro
The cuisine of East Africa varies from area to area. In the inland savannah, the traditional cuisine of cattle-keeping peoples is distinctive in that meat products are generally absent since cattle, sheep and goats were regarded as a form of currency. In some areas, traditional peoples consume the milk and blood of cattle, but rarely the meat. Elsewhere, other peoples are farmers who grow a variety of grains and vegetables. Maize (corn) is the basis of ugali (a cornmeal porridge), the East African version of West Africa's fufu. In Uganda, steamed, green bananas called matoke provide the starch filler of many meals.
Around 1000 years ago, the Arabs settled in the coastal areas of East Africa, and Arabic influences are especially reflected in the Swahili cuisine of the coast – steamed cooked rice with spices in Persian style, use of saffron, cloves, cinnamon and several other spices, and pomegranate juice. Several centuries later, the British, Portuguese and the Indians came, and both brought with them their foods, like Indian spiced vegetable curries, lentil soups, chapattis and a variety of pickles. Portuguese also brought from their Asian colonies fruits like the orange, lemon and lime, chilies, peppers, tomatoes, pineapple, bananas, and the domestic pig.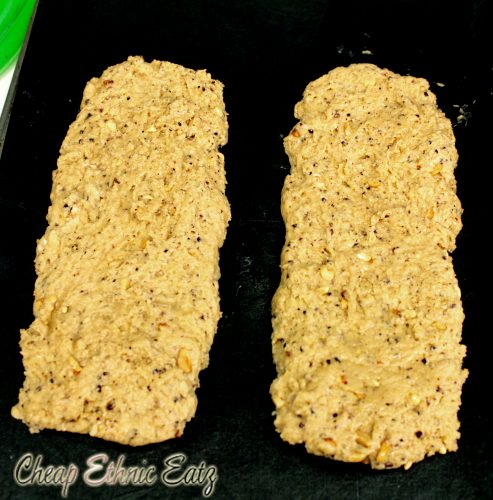 I chose to make the Juju cake which is an East African cookie similar to a biscotti, I think specifically from Tanzania.  In case you are wondering, the word Jugu means peanut in Kiswahili  . The traditional recipe requires you to make your peanut butter with roasted peanuts but with a hot and humid kitchen I opted for this recipe that used already made peanut butter. Great with coffee!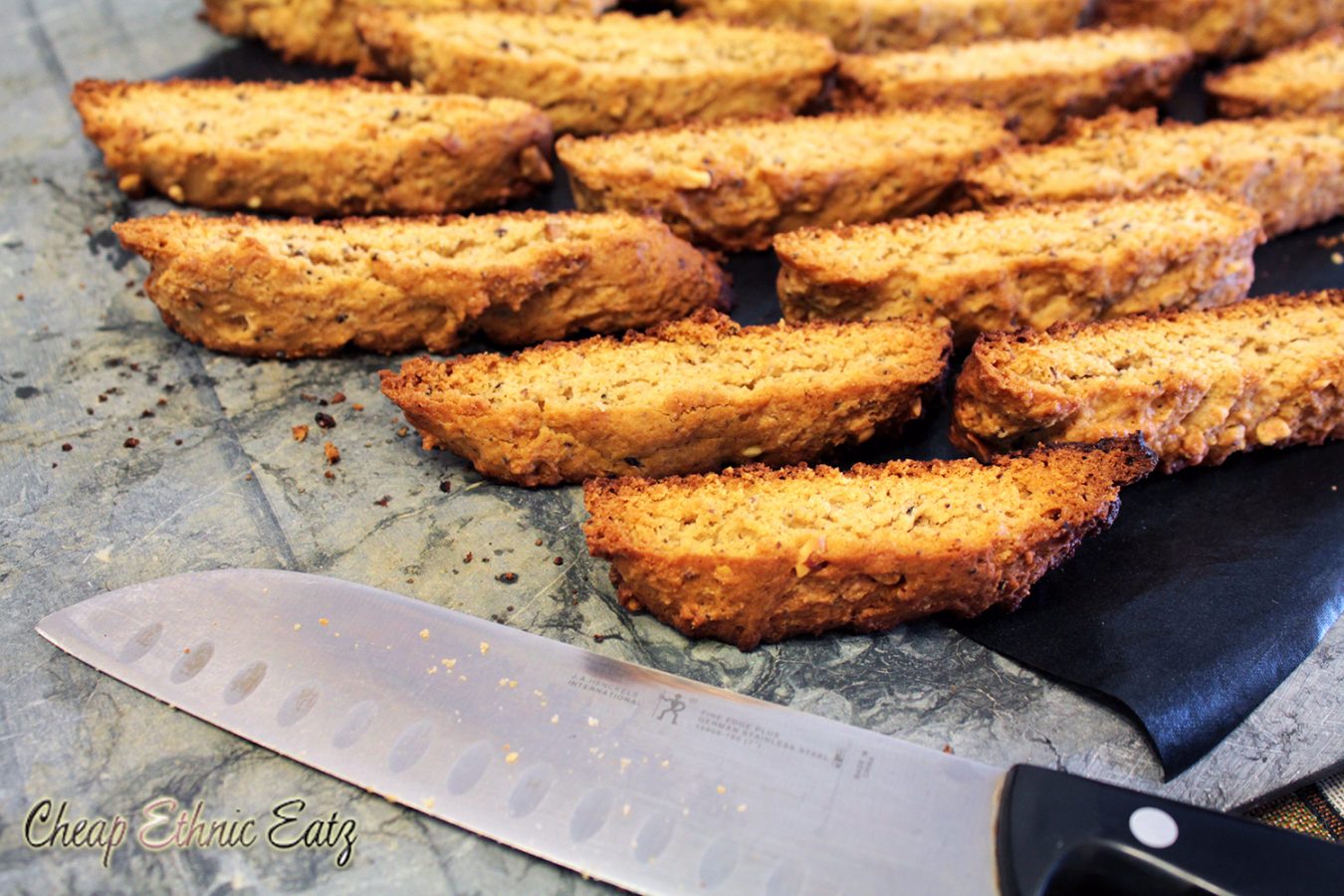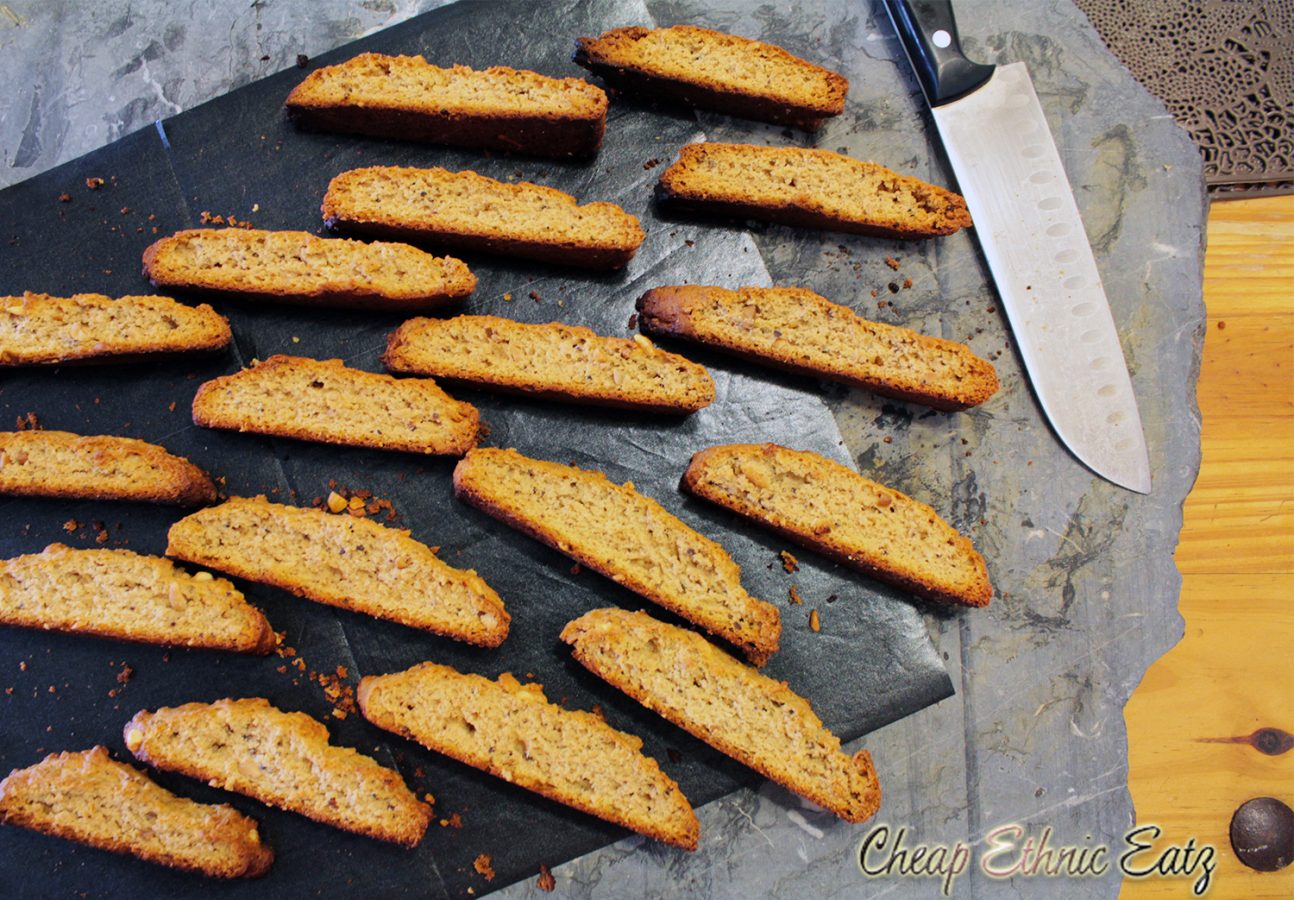 Jugu cake
Ingredients  
1 2/3

cups

flour

1 1/8

cups

sugar

1 1/4

teaspoon

baking powder

1

egg

1

teaspoon

vanilla extract

1/4

cup

olive oil

3/4

cup

milk

3/4

cup

crunchy peanut butter
Instructions 
Combine all dry ingredients in a bowl and mix well.

Combine all wet ingredients in another bowl and mix well until homogeneous.

Pour the wet ingredients over the dry ingredients and mix together to make a dough.

Divide in two and shape into flattened logs on a parchment paper lined baking sheet.

Bake in a preheated oven at 350F for 30 minutes.

Remove the logs from the oven, let stand for 5 minutes and cut the logs evenly into equal-sized pieces.

Place them back in the oven for another 10 minutes and let cool on a wire rack.
The International Food Challenge is a joint effort by Sara from Sara's Yummy Bites and Shobana from Kitchen Secrets and Snippets. Check out their Facebook Group where the challenges are announced.
Check out more African recipes here: