A group of beautiful mature women bond as they share their very different personal lives.  What ties them together is a passion for reading, and this time their book choices have a certain piquant to it!  Join us we watch the Book Club movie.
I am so happy to be rigging in the New Year with you all for the first 2019 Food 'n Flix edition. And the movie selection to watch and cook from this January 2019 is the Book Club movie.
The upcoming new year stands right front of us, like a new book, waiting to be read. Happy New Year 2019 everyone!
I am not sure how much food this movie contains but the book club meetings always seem to be held with food everywhere. And many of us are in both food and cookbook challenge groups. If it's your new resolution to read more, maybe the movie will help. I know the books they choose to read will add spice to their lives!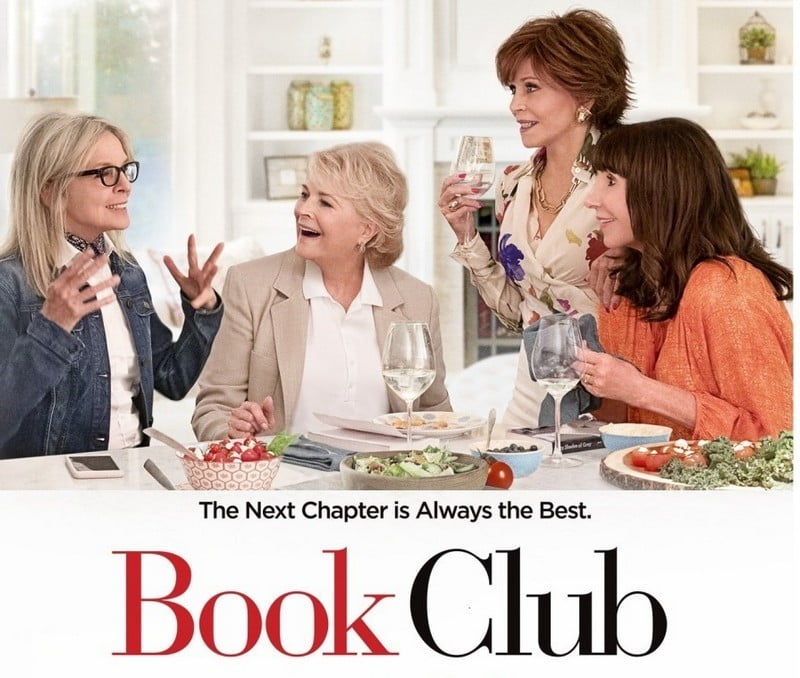 Feel free to join us,  watch the movie and then head into the kitchen to make a dish inspired by the film. Details below!
Book Club movie
Have you read the Fifty Shades of Grey trilogy? I personally barely made it past the first one. But maybe it was not the right time in my life for such reading. But for Diane, Vivian, Sharon, and Carol, the timing could not be any better.
They are all going through their own experience with men: divorce, death, boredom and affairs. Who would have thought that their next book choice for their book club would end up having such an impact on all of them? As they read through the trilogy they each make a series of outrageous life choices. What will be the outcome of these choices and how will it affect their lives?
You'll have to watch the movie to find out!
The star-studded cast: Mary Steenburgen, Jane Fonda, Candice Bergen, and Diane Keaton.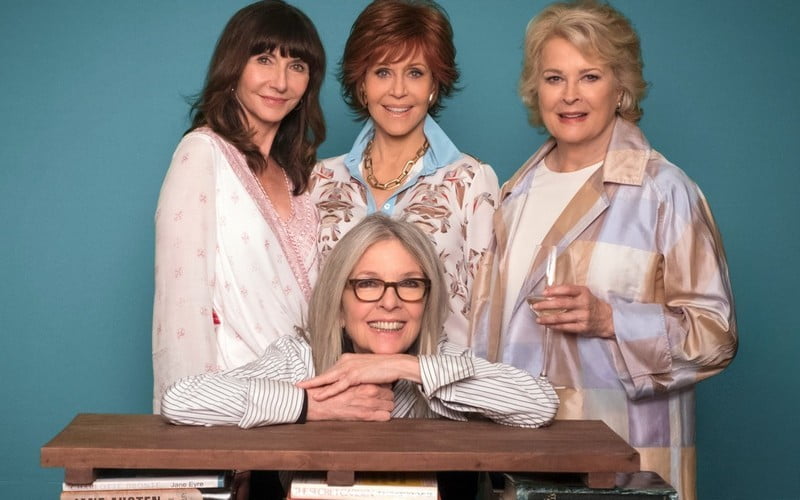 This is my ninth time hosting and it is an honor each time. Crazy right? I hosted in 2013 with Who is Killing the Great Chefs of Europe?, in 2014 with Bridesmaids and The Terminal, in 2015 with Butter and Bridget Jones's Diary, in 2016 with I Am Love, in 2017 with Volver, and Guess Who's Coming to Dinner in 2018.
How to participate in Food 'n Flix:
1. Watch the chosen film Book Club (you can watch it online here or order it). Taking inspiration from the film, head into the kitchen and cook or bake or make something.
2. Post about it on your blog with a link back to THIS very post and a link to Food 'n Flix. Use of the logo is optional (see below post).
Alternately, post a photo of the dish you made on Instagram (public accounts only). You must include the following in your caption: short intro, recipe, #FoodnFlix and tag @cultureatz.
3. You must post must be current January 2019. And of course, we don't mind if your post is linked to other events…the more the merrier.
4. HAVE FUN!
5. Email your entries to me at "cultureatz@gmail.com" and cc "heather@foodnflixclub.com" and include:
your name
name of blog as you want it written (or Instagram account, if your submission is there)
name of the dish/drink you created AND a direct link to your post (blog or Instagram)
attach a photo or give permission to pull one from your post
indicate "Food 'n Flix Submission" in the subject line
Deadline for submission is: January 27th, 2019
Watch for the roundup to be posted shortly after this deadline!