Who needs a drink? I smell blood and salivate over every delicious dish for the Volver Roundup with Food 'n Flix. Like in the movie, this is a powerhouse recipe roundup by amazing women.
Wow where did June go? I mean really what happened to this month. It is already time for me to post the Volver Roundup. I was hosting the latest Food 'n Flix event with the movie Volver. Thanks to all who participated! Please take the time to visit the blogs below to get the recipes from the Volver Roundup.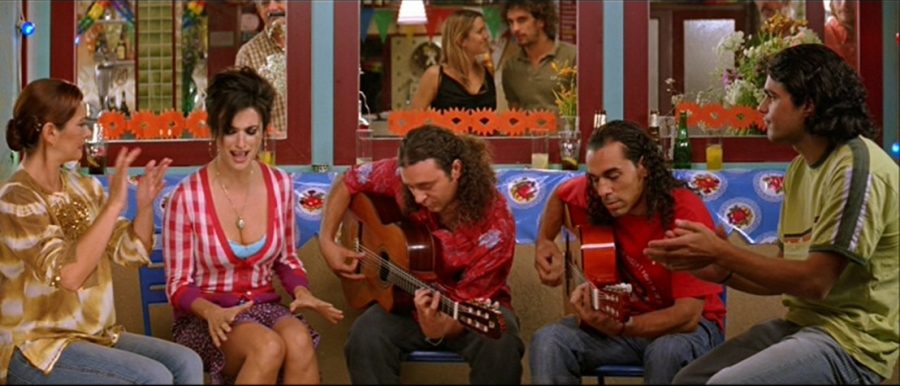 Volver is a 2006 Spanish film about a matriarchal family, centering around Raimunda, who is forced to go to great lengths to protect her teenage daughter. The women reluctantly find refuge in their small natal windy village of Alcanfor de las Infantas. Here the women will come face to face with their past (ghost included). They find comfort in the present by opening a restaurant, and start the healing process of old wounds.
Overall it seems like most participants really liked the movie and found it a beautiful movie to watch. I know some had a tough reaction to certain subject matters broached in the movie. But it is worth toughing it out and in the women all grow stronger and move past certain obstacles. I am so happy to share the Volver Roundup with you all.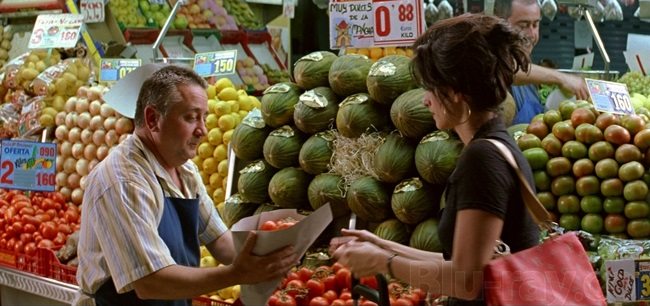 The Volver Roundup Offerings
Debra from Eliot's Eats offers a much needed drink after this film with a Volver Mojito! Debra was so concerned about being last minute, as usual, she was the first to send me her post by a long shot lol.
 I think that we (read "me" again) can digest an implausible or fantastical plot line a bit more if we are reading subtitles.  "After all, it is a foreign film," I often think.  "It's meant to be a little odd." But, you know me.  I ended up with a cocktail, mainly because I think that these three generations of women (Soledad and Raimundo, their mother, and Paula) all deserve and need a drink.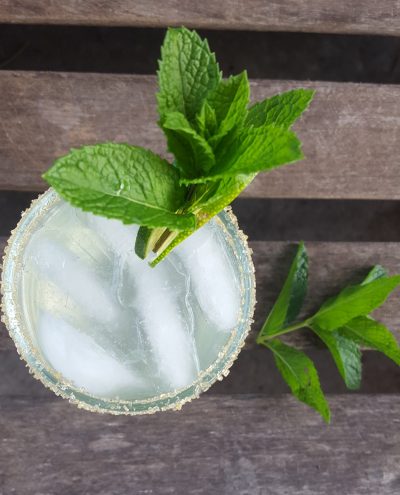 Sarah from Chef Sarah Elizabeth created an entire Volver inspired menu with Tortilla Española, Albondigas in Sofrito Sauce, Fresh Cantaloupe wrapped in Jamón Serrano, Spinach Salad with Manchego, Spiced Almonds, and Ancho Chili Vinaigrette, and Tempranillo! So impressed.
So I hope you accept my Volver inspired menu even though I haven't actually watched the entire film. Through my internet searches I learned that the director, Pedro Almodóvar, hired his sisters to come cook the food for the film instead of hiring a kitchen crew. He wanted it to be as authentic as possible. I love that!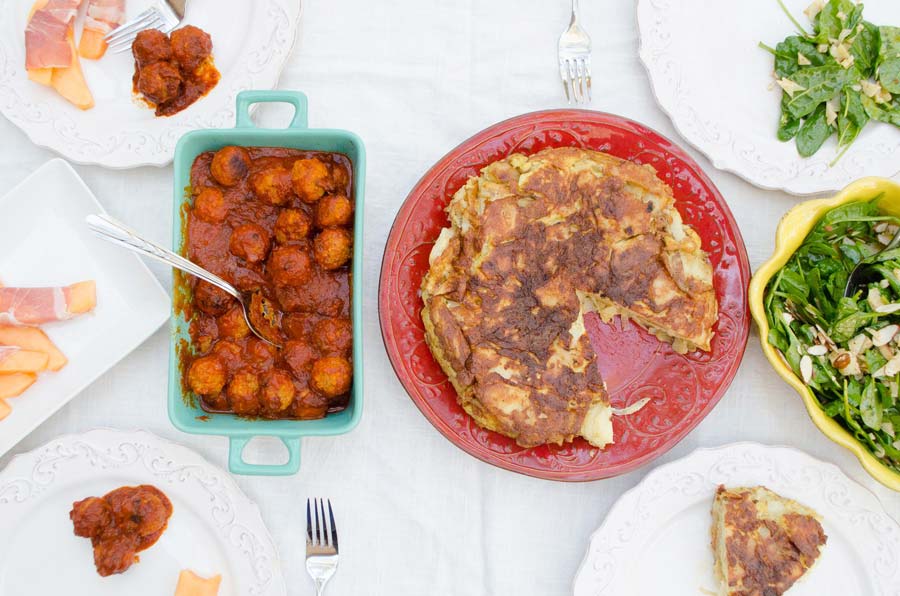 Camilla from Culinary Adventures with Camilla saw red too with this Fabada Asturiana, or A Bloody Good Stew!
And there is a lot of cinematic artistry. Director Almodóvar succeeds in making what would otherwise be horrific – cleaning blood off a murder weapon – erotic and beautiful. And there's one scene of Raimunda chopping red peppers that made my mouth water! The entire film was really colorful and vivacious.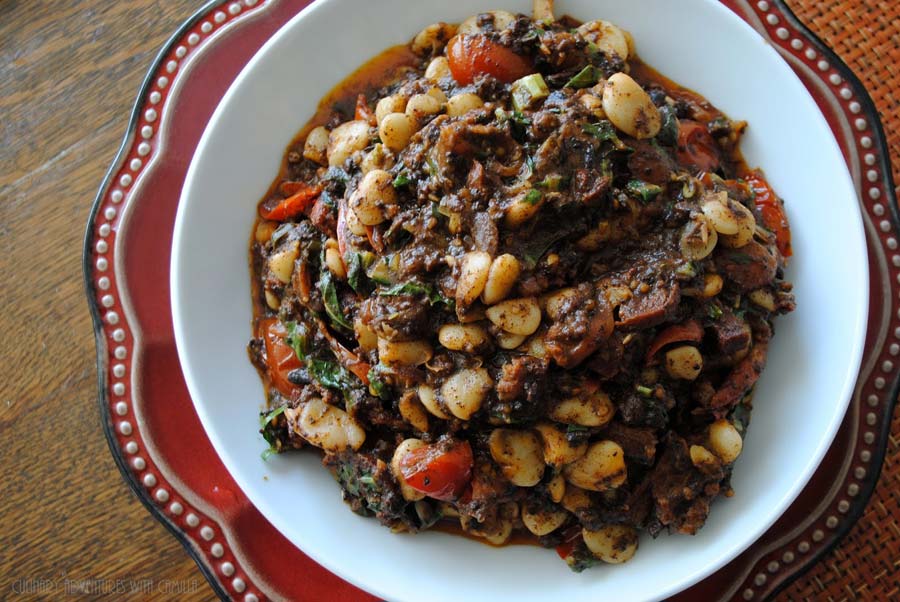 Amy from Amy's Cooking Adventures also needed a drink amd made this Dark Mojito influence by a dakr moment in the film.
So admission time, I've never actually had a mojito before and this is kind of a cheater mojito because I used sprite instead of lime + club soda.  Also, the dark rum kinda takes over here, with the mint taking a back seat.  Regardless, it's totally delicious and the perfect addition to a backyard BBQ!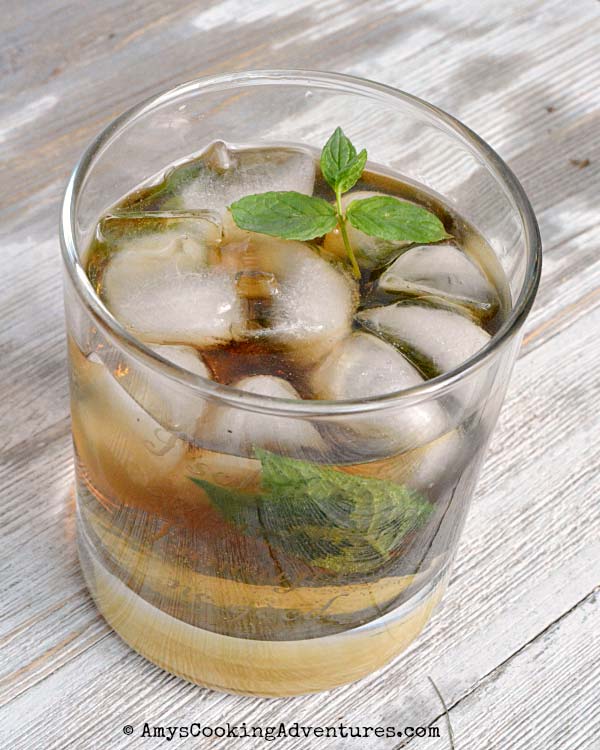 Lynda from Reviews, Chews & How-Tos made her version of a Spanish Tortilla with Poblano Tomato Sauce.
In this case, 'tortilla' does not mean the corn or flour flatbreads we eat here in the Americas.  It means 'omelette' – but not like we think of an omelette, either!  It is fried potatoes and sometimes meat and other vegetables, encased in an egg base (like a frittata… only not. Confused yet?)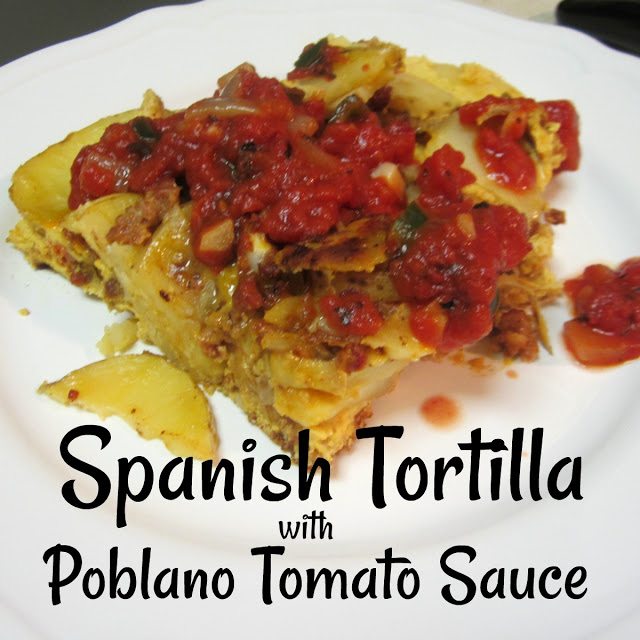 Deb from Kahakai Kitchen saw a gohstly apparition in her Spanish Almond & Garlic & Soup Ajo Blanco with Pan Con Tomate.
I have made a lot of different versions of gazpacho over the years, as well as its cousin, salmorejo–a creamy tomato soup, but I have been wanting to try ajo blanco–Spanish almond and garlic soup. Since the film involves the mother's ghost returning to help her daughters, the white soup would represent her ghostly presence.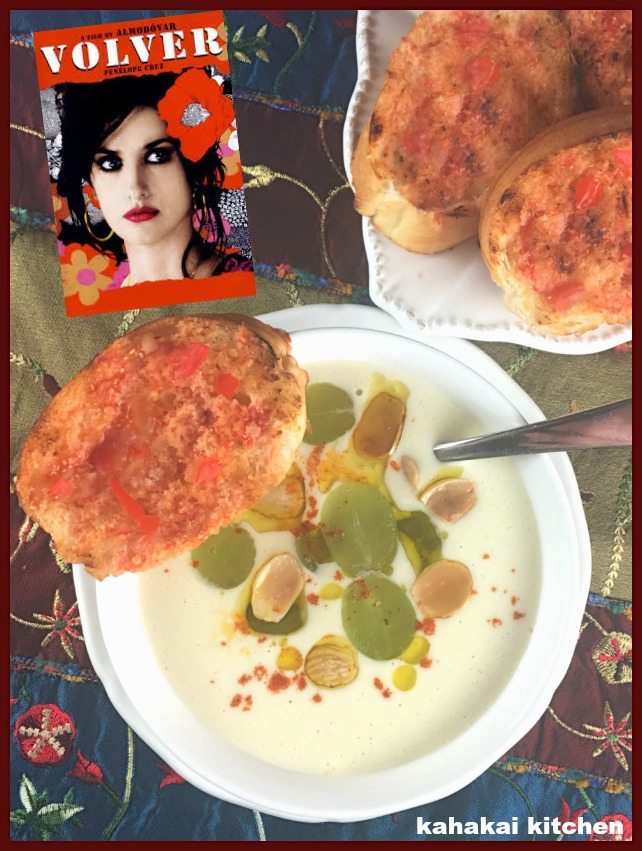 Heather from All Roads Lead to the Kitchen had the sweet tooth of the group…in a bloody way, with her Blood Red Strawberry Pie.
 I did remember it as a movie with some good food scenes, but what really struck me this time around was how big of a role the color red played. So, while the movie does have some great food prep scenes, ultimately, the color red was the foundation for my Volver-inspired recipe this month—a simple blood red strawberry pie.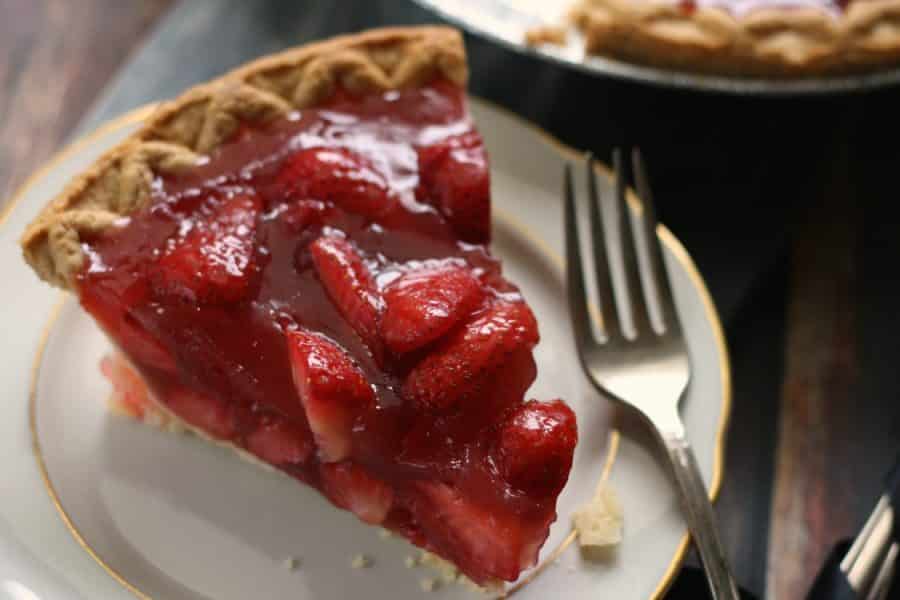 I was inspired by a menu board in the restaurant so I prepared a Tortilla de Morcilla, or Spanish Omelette with Blood Sausage.
In my recipe you sweat and braise the onions and potatoes for a while on a very low heat. And with a lot of olive oil. Even though there is barely any seasoning in the recipe the Tortilla de Morcilla was busting with flavor. It's my new favorite omelette.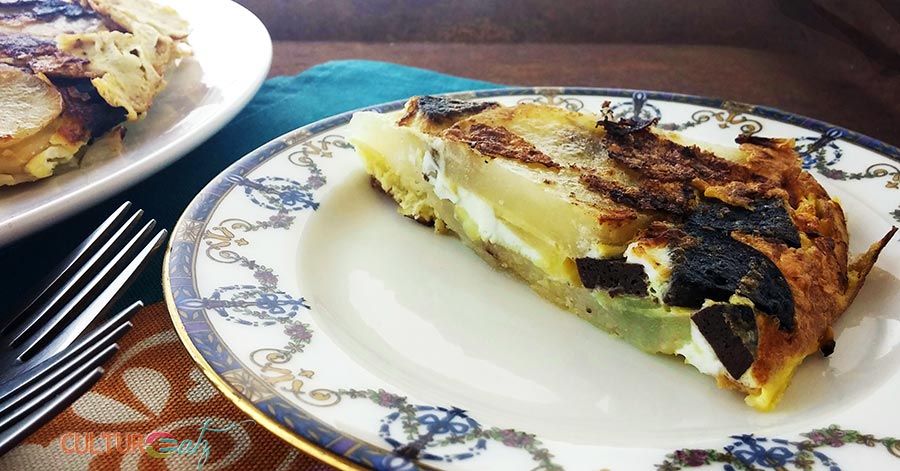 Want to have fun with us by watching a film and cooking? Join us next month at Food 'n Flix with our host Sarah from Chef Sarah Elizabeth with the movie Dirty Dancing!