The film Volver is the story of three women who travel from Madrid to the windy and superstitious village from which they come from to face their tumultuous past, present and future.
OK last year I said it was a coincidence but clearly it is just a freaking sign. I am so very honored to be hosting, for a third June in a row, this month's 2017 edition of Food 'n Flix with the film Volver. Oh there will be passion, the will be death, there will be family drama and unexpected reunions, there will surreal magical moments, and a little food as well!
Feel free to join us,  watch the movie and then head into the kitchen to make a dish inspired by the film. Details below!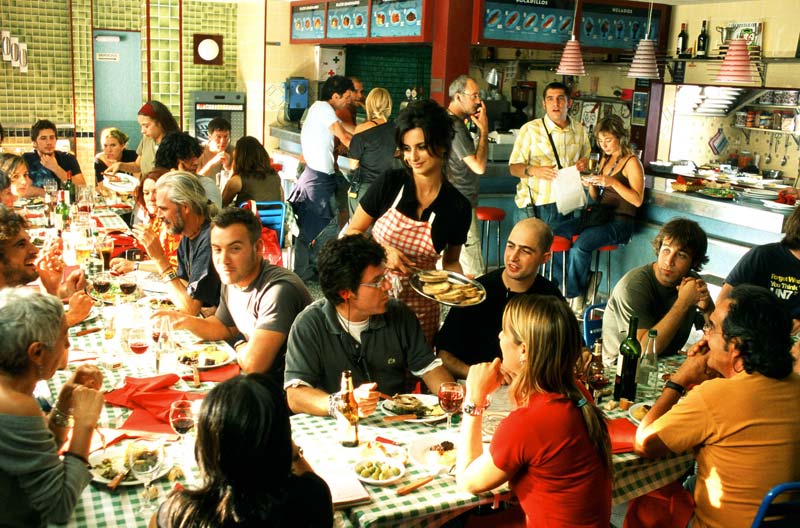 So yes my third June in a row! I hosted June 2015 with Butter and 2016 with I Am Love. How can a year have gone by so fast, I just did that recipe? I guess I am reserving June 2018 right away Heather lol.
Volver
Every host hopes that the others will like their choice. I really am looking forward to the reactions of all those participating this month. Tastes are subjective, but here is why you will fall in love with this film: the actress Penélope Cruz and the director Pedro Almodóvar. What a combo de force! The film won two Palme d'Or at the 2006 Cannes Film Festival for Best Actress and Best Screenplay. Yes, it is in Spanish, subtitles will be required. But this film is so worth it. This will be my third or fourth time viewing.
Volver is a 2006 Spanish film about a matriarchal family, centering around Raimunda, who is forced to go to great lengths to protect her teenage daughter. The women reluctantly find refuge in their small natal windy village of Alcanfor de las Infantas. Here the women will come face to face with their past (ghost included?), find comfort in the present by opening a restaurant, and start the healing process of old wounds.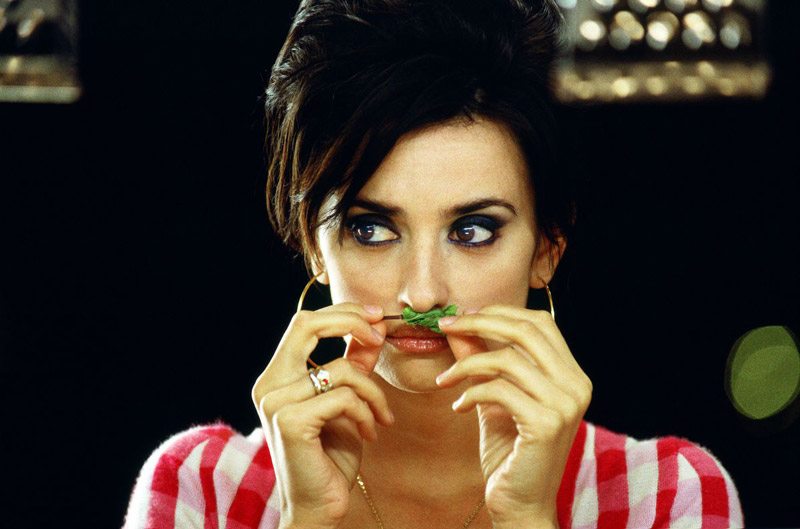 Just a note: this may sound like a chick flick but it really is not. Volver was my main event film last year for my annual Food Film Marathon. There were about 8 men and 8 women at my place watching this film. Everyone loved it, the men just as much as the women. So grab the (adult) males in your household when you watch this. Just tell them Penélope Cruz is in it!
How to participate in Food 'n Flix:
1. Watch the chosen film Volver (you can watch it online here). Taking inspiration from the film, head into the kitchen and cook or bake or make something.
2. Post about it on your blog with a link back to THIS very post and a link to Food 'n Flix. Use of the logo is optional (see below post).
Alternately, post a photo of the dish you made on Instagram (public accounts only). You must include the following in your caption: short intro, recipe, #FoodnFlix and tag @cultureatz.
3. You must post must be current June 2017. And of course we don't mind if your post is linked to other events…the more the merrier.
4. HAVE FUN

5. Email your entries to me at: "cultureatz@gmail.com" and cc "heather@foodnflixclub.com" and include:
your name
name of blog as you want it written (or Instagram account, if your submission is there)
name of the dish/drink you created AND a direct link to your post (blog or Instagram)
attach a photo or give permission to pull one from your post
indicate "Food 'n Flix Submission" in the subject line
Deadline for submission is: June 28th, 2017
Watch for the roundup to be posted shortly after this deadline!