Its a scorching hot and humid summer heatwave, the 7th day in a row, and you just spent your day traveling to and from work in an hot steamy airless packed subway and bus.  There is a respite for a few hours at work, thankfully there is AC there. When you do get home you strip and plop yourself on the couch with your fan on High aimed right at you because you only have AC in the bedroom. After 30 minutes of 'chillin' a horrible thought comes to mind: there is NO WAY I am cooking dinner but what am I going to eat? Panic stricken, you remember to reach for the new practical book you just got: The No Cook No Bake Cookbook!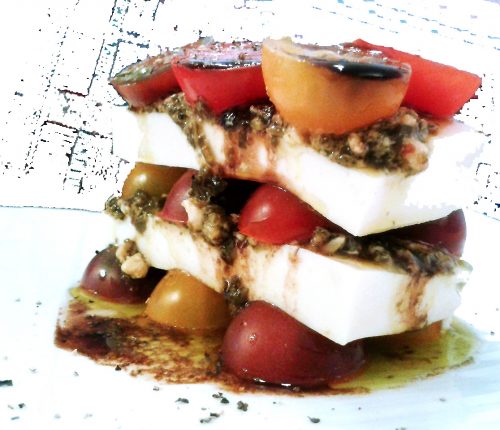 My story above is not a work of fiction. This perfectly describes several days this summer during of the few intolerable heatwaves. I do not tolerate heat and high humidity. I get home so wiped out I have no energy or desire to hang around in a room with hot appliances. It's definitely a good day for salad but after a week I get fed up and run out of ideas. I was thrilled to receive a cookbook with a lot of original ideas for meals without heat. It may be a bit cooler now but there maybe still be a heatwave before then end of summer.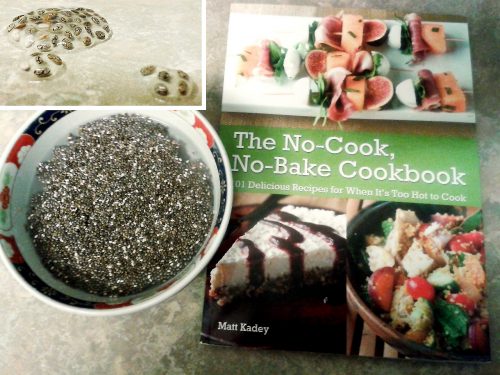 In the The No-Cook No-Bake Cookbook by Matt Kadey you will find 160 pages filled with hearty breakfasts to mouth-watering entrees and even delectable desserts. I found several recipes to be quite creative and fun. A few we predictable simple recipes you probably already do at home. But they are a minority. There are plenty of vegetarian and vegan options as well. Anything with meet usually requires that you have this meat as a leftover in the fridge. But we all have occasionally leftover chicken in the fridge. And I do not think this book is limited to heatwaves, it's great when you are just not in the mood for a big meal production and want to do something more simple.
Here are a few recipes you will find in the cookbook: Salmon Mango Ceviche • Teriyaki Tofu Wraps • Peach Prosciutto Salad • No-Bake Lemon Cheesecake • Tex-Mex Chipotle Beans • Shrimp Tacos with Tomatillo Salsa • Salami Pizza Stacks • Moroccan Chicken Salad • Roast Beef Wraps • Blueberry Overnight Oats • and Fresh Fruit Smoothies.
The first recipe I prepared was the Tofu Carpese Stacks on p55. I thought it was a very well balanced meal (added with a slice of bread) with loads of beautiful tomatoes and some tofu as protein. And it was really pretty too.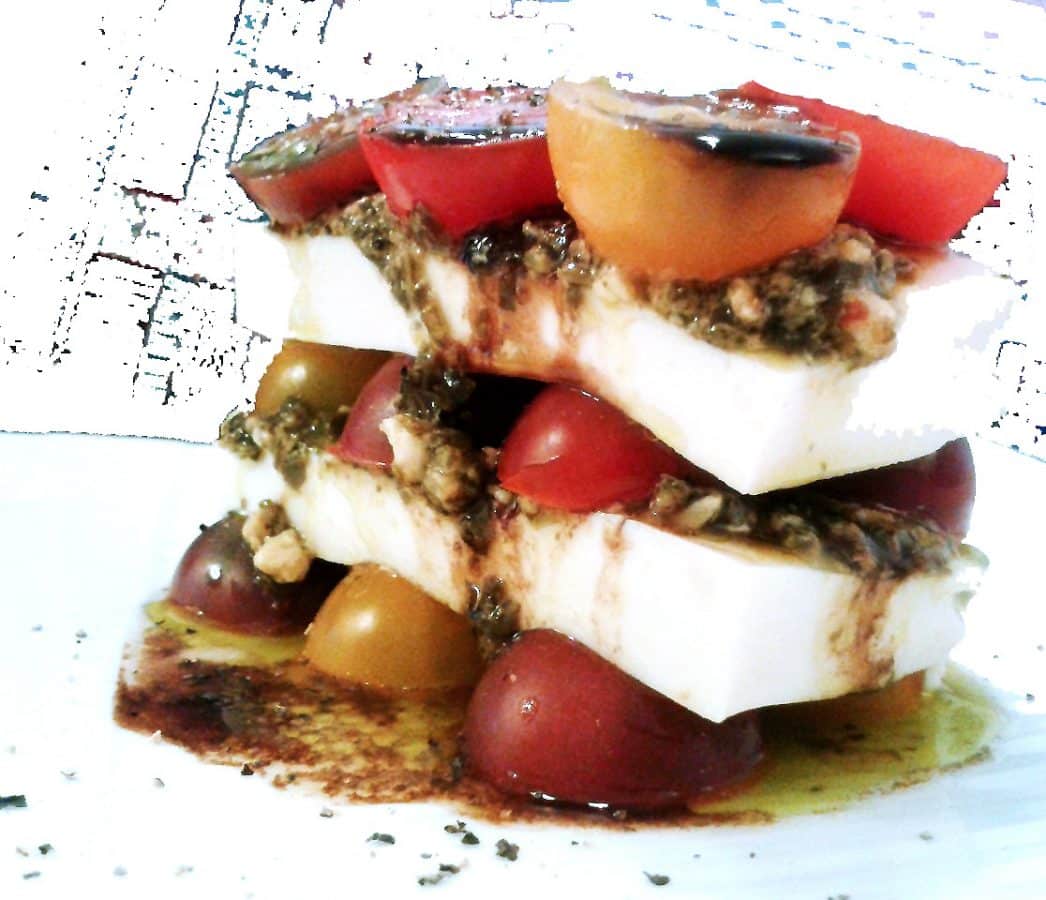 Tofu Carpese Stacks
Ingredients  
2

medium tomatoes

sliced into 1/2 inch rounds

8

ounces

soft tofu

drained and sliced into 1/2 inch slices

1/3

cup

pesto

1

tbsp

balsamic vinegar

1/4

tsp

freshly ground pepper
Instructions 
For each stack, top a slice of tomato with one of the tofu slices and a dollop of pesto. Repeat with another slice of tomato, another slice of tofu, and an additional dollop of pesto. Top with a third slice of tomato.

Garnish with balsamic vinegar and pepper.
Another recipe I tried and played around with was the Blueberry Chia Jam found on p27. I substituted the blueberries for figs and the cinnamon with lavender. That is what is so great about this recipe. You could make a jam with any fruit you want without having to cook it.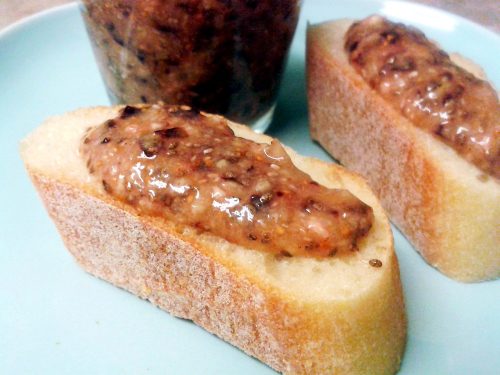 The secret is chia seeds. As you know these seeds gel when mixed with a liquid (see pic with book cover). Just puree this chia gel with fruit and a dash of sugar and voilà. You can use way less sugar than you would find in a regular jam too.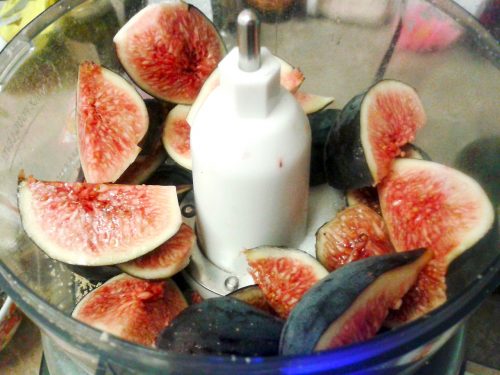 [mpprecipe-recipe:411]
I have posted different versions of a great tofu pudding recipe before, here is another variant. I had some leftover silken tofu from my fist recipe of I just blended it with a bit of the jam and I had Fig and Lavender pudding! Not only is this pudding vegan and dairy free, it is also a raw food recipe. There are several recipes in this book that would qualify as part of the raw food diet.  To learn more about the raw food diet check out my previous post on the subject.