—-Sorry I have been MIA. Was planning on catching up on comments this weekend following a crazy week…and then Saturday I had a minor flooding issues and had to evacutate my place as 7 industrial fans dry up my place. So I'll be back to commenting asap! —-
Way before this blog, way before I realised where my passion for ethnic food would take me, I bought a Mexican cookbook like 20 years ago, ironically from an Australian publication house!?!? I was really excited about cooking up some Latin flavors but I got discouraged rather fast once I really flipped through the pages. All the recipes had the craziest and longest list of ingredients. There were so many elaborate steps. I think I never actually made a single recipe in the end.
So I shyed away from making Mexican food for so long. Now I know better. There are very simple recipes that are absolutely bursting with flavor. Take for example the humble Huevos Rancheros with Roasted Tomato Salsa dish.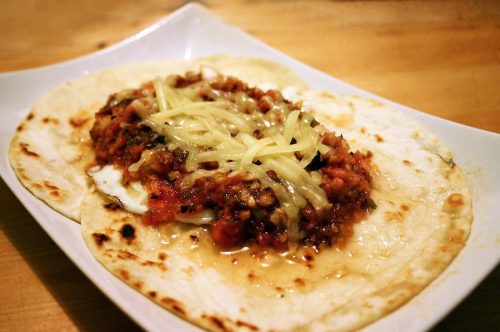 All this dish consists of is lightly fried tortillas, a fried egg (or egg of your choice), a lot of salsa and a bit of cheese. Pretty basic. Pretty wonderful. I got this recipe from a great cookbook filled with – as the title hints at – 200 easy Mexican recipes.
Simple it is but there is a magical element to this recipe. I had a revelation. A salsa revelation. OMG, the best salsa ever. Before chopping and trowing all the ingredients together, grab your tomatoes and jalapeños and broil/grill the heck out the them…until their skins are charred and blistered. Now use as is with the burned skin. The result is a both subtle and complex earthy flavor. It is just wonderful.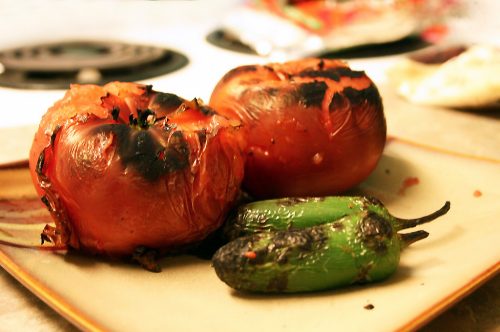 This cookbook is totally user friendly. There is a great little section on the history of Mexican cuisine, from the authentic to the Tex Mex variety. It is followed by clear chapters about the tools and techniques associated with this cuisine, as well as the traditional ingredients. All the recipes are simple and non threatening, and so far delicious. Here are a few of the recipes:
Chicken and Lime Soup
Creamy Corn, Chile and Squash
Chopped Mexican Salad
Garlic and Jalapeño Relish (which I will do next with my leftover 8 jalapeños!!!)
Grilled Carne Asada Tacos + Pico de Gallo
Grilled Shrimp with Avocado Butter
Margarita Pie
Mexican Chocolate Cakes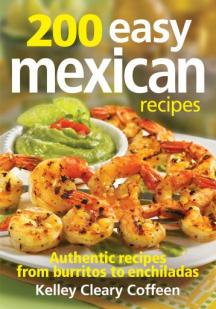 Excerpted from 200 Easy Mexican Recipes by Kelley Cleary Coffeen © 2013 Robert Rose Inc. www.robertrose.ca May not be reprinted without publisher permission.
[mpprecipe-recipe:414]
My now new favorite 'revelation' salsa!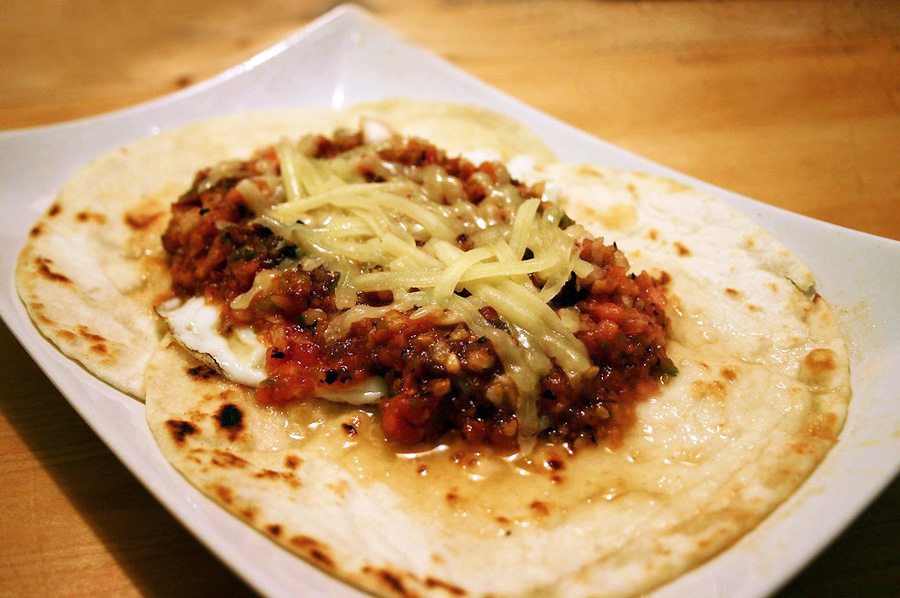 Roasted Tomato Salsa
This basic tomato salsa is delicious on just about any Mexican dish. The charred skin of the roasted tomatoes adds an earthy flavor that blends well with the roasted jalapeños.
Ingredients  
4 to 6 to

matoes

unpeeled

3 to 4

roasted jalapeño peppers

skin on

1

onion

chopped

2

green onions

green parts only, chopped

1

tbsp

minced Italian flat-leaf parsley 15 mL

Salt
Instructions 
Place tomatoes on a baking sheet and broil, turning often, until skins are charred, 3 to 4 minutes.

In a blender, pulse charred tomatoes, jalapeños, onion and green onions until thick and slightly chunky. Pour into an airtight container. Add salt to taste. Refrigerate, stirring occasionally, for 1 hour or for up to 2 days.
Notes
I grilled my tomatoes and jalapeño peppers on the BBQ.
Want more awesome Mexican food ideas? Check out these recipes: