I will keep this post short today. And I will share with you something kinda private because writing and chatting about it is therapeutic. Yesterday my father had heart surgery. It was scheduled since last fall so not due to any emergency but still it is a nerve racking experience. It felt like one of the longest days of my life, waiting for hours on end to get post operation news and to see him awake.
The surgery went very well and as of 3pm today he was taken out of ICU and is back in a regular room. He is good, tired but in much less pain than he had expected. We are all so relieved and we expect a nice recovery.
But let's get to some food now. How about a little carnitas?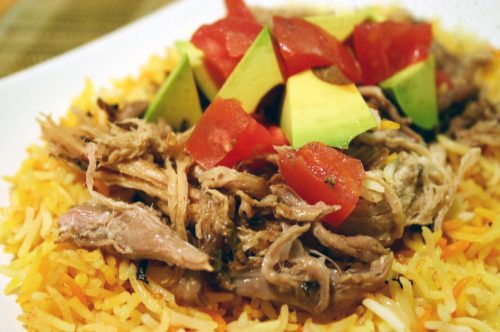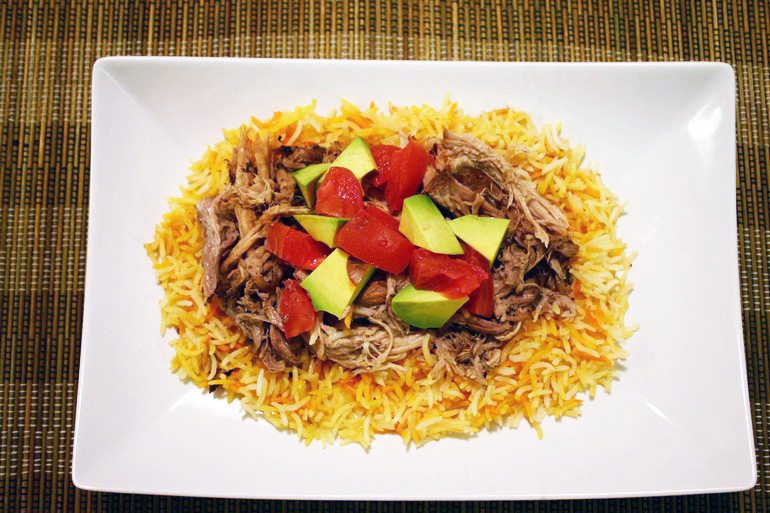 Carnitas translates to "little meats". Traditionally the pork is braised for a long time until it falls apart with a fork. I made my in a crock pot. It is very similar to pulled pork but the flavors are all Mexican.
When made in the oven the heat is turned up at the end so that the outside of the pork begins to crisp. I skipped this step but I could have fried it a bit in a pan if I had wanted. It was delicious served tender too on a nice bed of rice with chopped tomatoes and avocado.
The pulled pork could be great as well as part of Mexican recipes, like in the Old El Paso tacos recipes, then topped it with some salsa and guacamole. Check out all the Old El Paso recipes for a fiesta inspiration.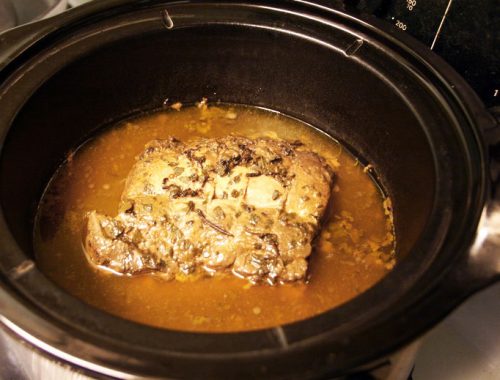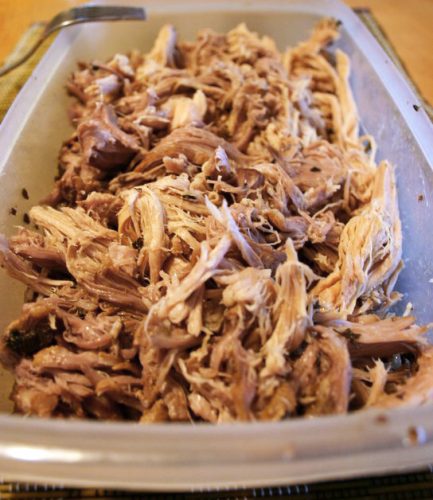 The recipe comes from the Holiday Slow Cooker cookbook, by Jonnie Downing, which I have reviewded in the past with a lovely chuncky applesauce.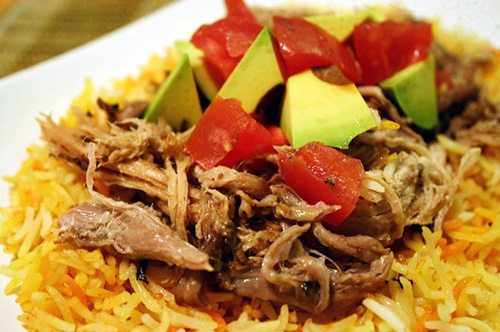 Carnitas: the Mexican pulled pork
Carnitas, or little meats, is a traditional Mexican recipe. A pork butt is braised for a long time until it falls apart with a fork, just like pulled pork. This is the crock pot version.
Ingredients  
3

lb

boneless pork butt

1

tablespoon

lime juice

2

tablespoons

garlic powder

2

tablespoons

onion powder

1

tablespoon

oregano

1

tablespoon

cumin

1

tablespoon

coriander seeds

4

cups

chicken broth

heated

1/4

teaspoon

salt

1/2

teaspoon

pepper
Instructions 
Mix the hot chicken broth with all the ingredients except the pork. Pour into the crock pot.

Place the pork in the liquid, cover and cook for 6 hours on High.

When ready the meat will be fork tender and ready to be shredded.
Want more awesome Mexican food ideas? Check out these recipes: