Need to brush up on your Food Photography skills and equipment? This Food Photography Gift Guide will cover everything you need to get started if you have been bitten by the food photography bug.
It's early December and I am already going to tell you my 2017 blog resolutions. If I don't write it down I tend to let things slide. This way you can hold me accountable for my slacking tendencies. 2016 was a huge year for me blog wise because I rebranded my blog name completely. It was a big ordeal and then I jumped ship for the rest of the year. Bad Evelyne! Let's get back on track, shall we? 1) I really need to change my theme to a better and quicker one. 2) I want to pick one social media platform and abuse it to the fullest positive capacity. 3) And I have been putting of my food photo skills for too long. That is where I got the idea to prepare this Food Photography Gift Guide for you just in time for the holidays!
P.S. Post has already been updated a few times with amazing suggestions from you amazing readers and social media fans. Keep sending me your ideas if you think something should be added to the list!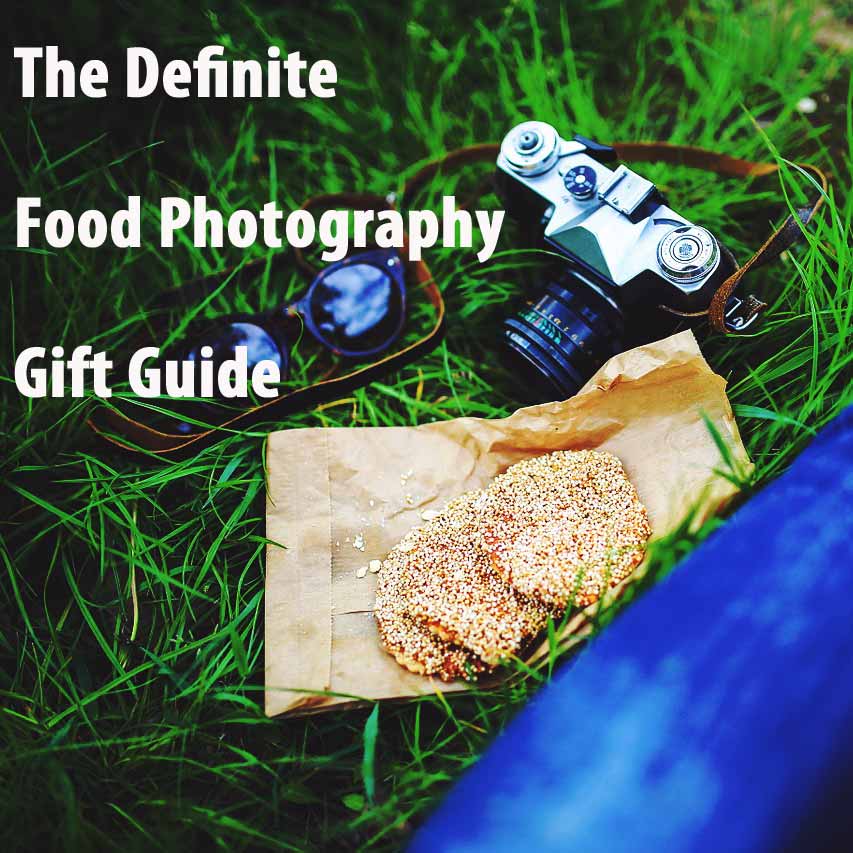 Now I will assume you have food in front of you and a camera to shoot it with. You can take pictures of food with any camera. How well you use your camera will have a massive impact, regardless of the type of camera you have. I am so guilty of using my smartphone because it is there and easy. My smartphone camera has almost as many megapixels as my DSLR, which is insane. But to truly improve I will need to go back to taming my Canon Rebel DSLR camera.
Ideal Essential Equipment
And the first item on my wish list is a new Canon EF 50mm f/1.8 STM Normal Lens for Canon EF Cameras
. I used to have one for my previous non DSLR camera and unfortunately that old lens is not compatible with a DSLR model. I really miss it, a lot. It is considered THE intro lens to food photography!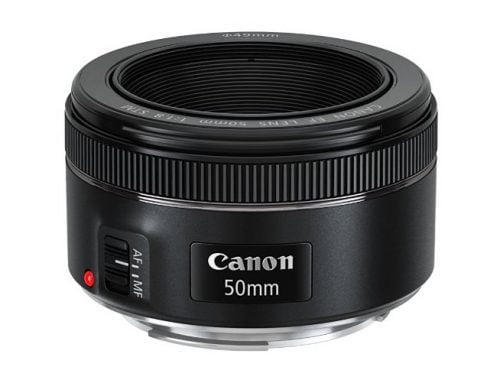 Why would you want a specific lens just for food? Your camera came probably with a 18-55 mm zoom lens so why should you get a prime (fixed) lens within the range that you already have? Because you will take much sharper pictures! There are less parts moving. Prime lenses also have much wider apertures (the f/1.8), allowing for that out-of-focus background.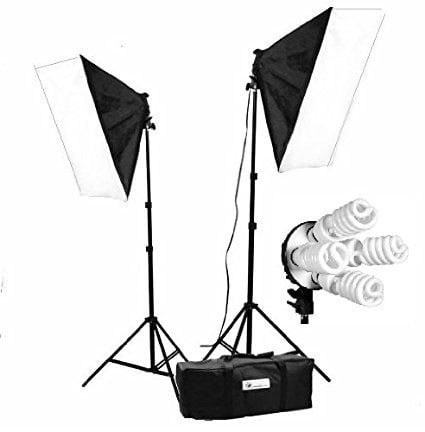 Lighting is a huge factor. Proper lighting and playing with shadows is key in creating atmosphere, removing shadows or too much direct light. I shoot often in the evening and if I am home during the day I have zero direct sunlight. Help! I was recommend this kit by a fellow blogger: CanadianStudio 1600 W Video Photo Studio lighting Softbox light kit with 2 light stands, 8 5500K light bulbs, 2 softboxes and carrying case. It's a good price for a starter kit as well and I really hope to get this soon.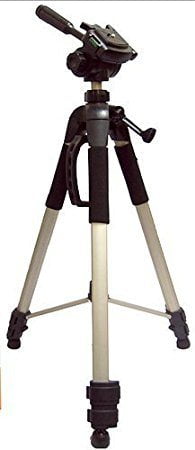 A must in your food photography kit is a tripod. You think you have a steady hand while taking that pic and once you upload it to your laptop it is completely out of focus. A tripod would keep the camera steady. This Professional PRO 72″ Super Strong Tripod With Deluxe Soft Tripod Carrying Case is perfect as it goes up to 72 inches (over top shots on high table), it is very sturdy and the price is right at around 30$ CAD.
Props and Chops
A nice to have is a proper 18% neutral grey card to properly balance your light levels. Learn how to make your own grey card or download one here for free.
The final and thankfully cheap item you need is reflectors so you can bend the light to your will! You can buy professional reflectors but frugal photographers will simply get a bunch of White and Black boards at their local craft shop or dollar store. It can be  foam back board or a plain construction paper sheet.
OK so we are equiped and we have a cooked dish. What is next for the Food Photography Gift Guide? Props, props and props. You have to dess up that 'shot' you have in mind to make it more appealing. That is a whole other topic I need to explore personally in my journey but I'll get you started on what you may need.

Plates, utensils, table cloth, napkins, cute seasonal decorations, ribbons, twine, backdrops, etc…you get the idea! Here are great places to find such things:
SwankyPrints on Etsy is awesome for 2×2 ft photography backdrops (see A).
Ikea As Is section – check out cupboard doors, they can make great backdrops for like 5$.
Cheep decor stores, Chinatown or discounted sections. Remember YOU ONLY NEED ONE PLATE for a shot.
Home renovation stores – I found a welcome map with a realistic wood background for 10$, seen here for this cinnamon buns shot (see B).
Flea markets and garage sales are also great for plates and props.
Garbage on the street! No I am serious I once found a piece of slate counter top (see C)!
Cristina over at I Say Nomato did a fabulous DIY post on making your own backdrops for under 30$ CAD!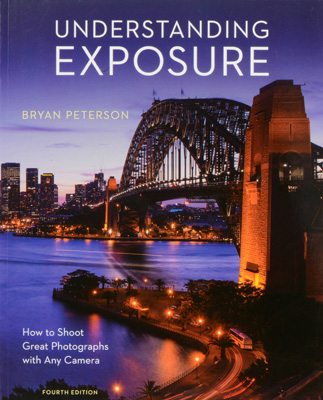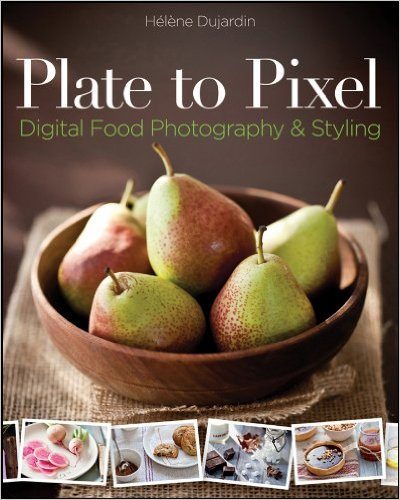 Improving your technique
Touching it up
OK we finally took are picture, woohoo! Now you want to make them just a bit better? That is where a photo editing software comes in. There are simple free ones online that do not require whole lot of knowledge but if you are serious about your food photography I recommend you look into a good one and take the time to learn in. They do come with a learning curve. Here are a few ones…
GIMP, it is a free open source software, not bad
Photoshop, my personal fave that I use (monthly subscription)
Lightroom, the other one most photographers use (monthly subscription)
If you are curious, I use the following Canon EOS Rebel T5 18MP DSLR
 camera. It is an entry level DSLR but it does the job until I have a 4-digit budget!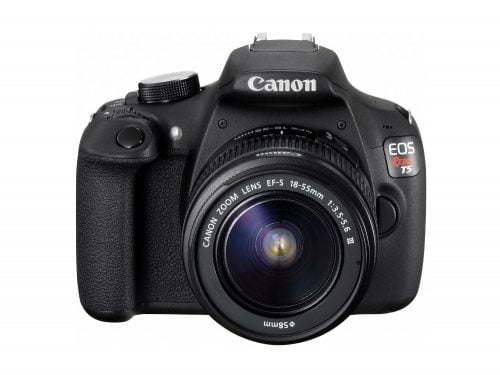 Food Photography Gift Guide Wrap-up
So tell me about your food photography set up:
What kind of camera do you have?
Do you use lighting and boards?
What items in this Food Photography Gift Guide would top your list of must have?
What food photography level are you at: beginner, intermidiate, advanced?
Quick List for the Food Photography Gift Guide :
This post contains Amazon.ca affiliate links. All purchases go towards the maintenance and improvement of CulturEatz.
EDITOR'S NOTE: This post may contain affiliate links (disclosure policy). Please support CulturEatz by clicking on the links and purchasing through them so I can keep the kitchen well stocked. It does not alter the price you pay.