Christmas is less than two weeks away! Are you done with all your holiday shopping? Check out my Christmas Gift Guide 2017 ideas for gifts that are sure to be loved.
All I want for Christmas is my two front teeth! If only it was that easy for everyone on my gift list! Finding the right gift for someone special can be such an exhausting and stressful ordeal. Have you got someone on your list you just do not know what to get? Evelyne to the rescue with my Christmas Gift Guide 2017!
Now let me say these are not random items I just picked because they look good. Everything on this Christmas Gift Guide 2017 is an item I have purchased in the last 18 months and have tried and tested. These are my favorite buys and they are not restricted to the kitchen as you will see…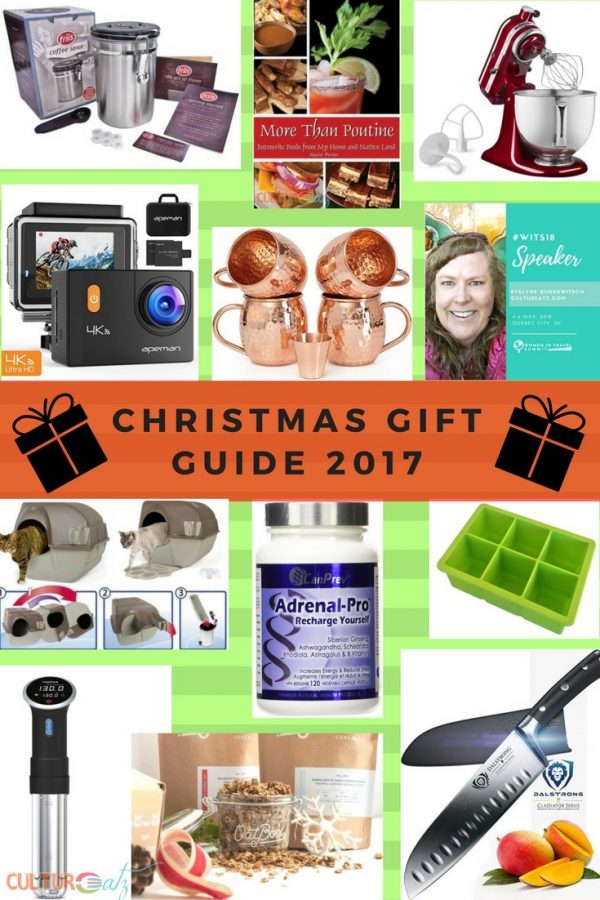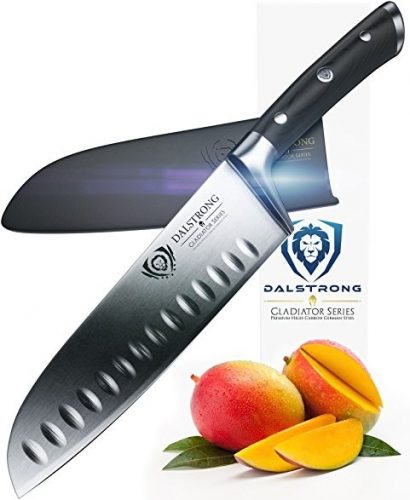 I am sold! I think I could almost live with just a Santoku knife. OK maybe a paring knife and a bread knife too. But everything else I chop, cut, smash, quarter, etc with my Santoku knife. Best thing ever and it shows no signs of needing to be sharpened.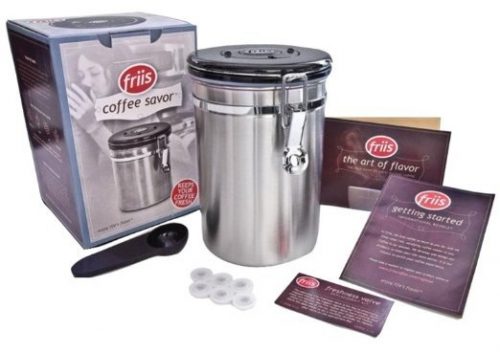 Is someone on your list a true coffee fanatic? Then have I got a gift idea for you. This coffee vault keeps your coffee fresh as it is airtight but also lets damaging CO2 gases escape. Delicious coffee anytime, even if you opened the bag a while back.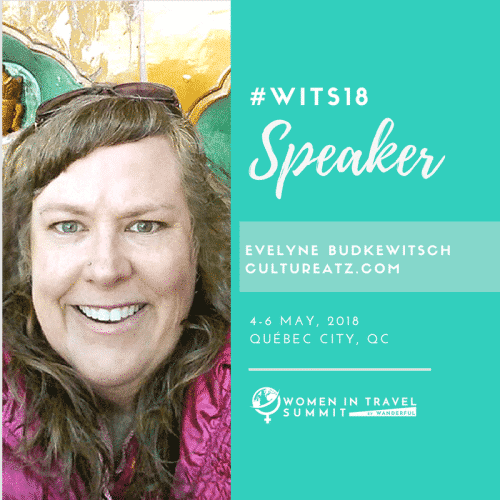 I am so excited to go to my first travel influencer event, WITS18. This year I hopped on the YouTube bandwagon and a lot of my videos are travel related. Well, my recipes from around the world are like a travel journey on your plate too! And guess? I am a presenter too so this is your chance to visit beautiful Quebec City and meet me! Let's hang out together in Quebec's capital.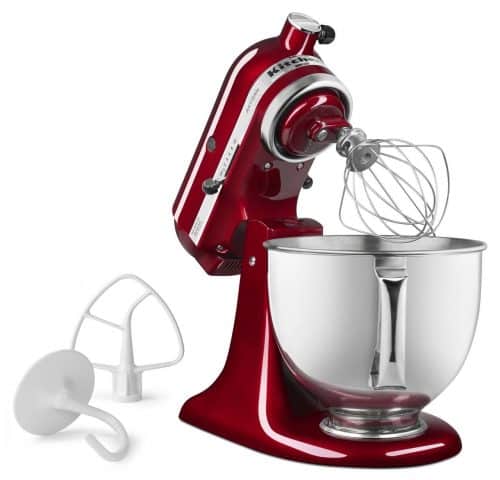 So during the Black Friday/Cyber Monday I took the plunge. I found a deal I could not pass up and realized a dream I had been fantasizing about for a while. I got a KitchenAid stand mixer. And it has surpassed my expectations. My old stand mixer pales in comparison, actually, it should just be ashamed lol. The KitchenAid is a real workhorse. Bread was my power test and it passed with flying colors. The Artisan model has 325 watts of power. And it is so gorgeous, sleek and solidly built. I am in heaven!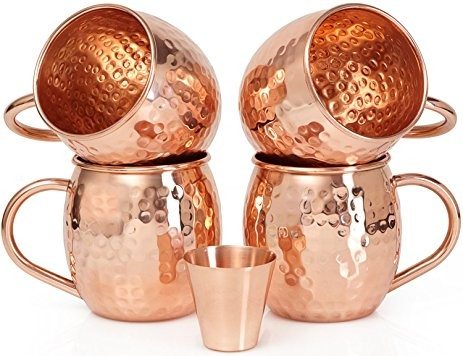 Have you joined the Moscow Mule cocktail bandwagon yet? I fell in love at first sip. And the glasses they are served in are just so freaking cool! I actually got these as a gift for a friend and she says she adores them and they get a lot of use. Of course, you can feel free to serve other cocktails in it too. Place these 100% copper mugs in the freezer and enjoy a very cold drink anytime.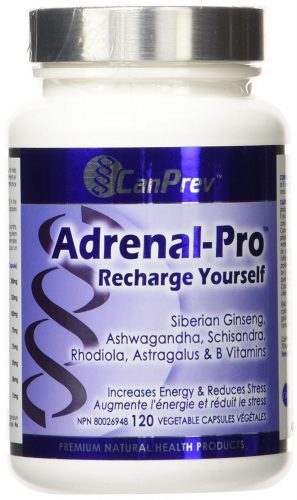 I bet you are surprised to see pills on this post, right? Well, these have become a lifesaver. Last February my energy and mood plummeted. I was even starting to think I was getting the women's mid-life big "M" starting t knock at the door. Turns out it was stress and lack of energy. These caps are all natural and they work on balancing the hormone levels of the adrenal glands, like cortisol. So if you have low energy, body aches, low blood pressure, unexplained weight loss, lightheadedness and high stress I HIGHLY recommend you give these a try.
A Gift Guide Interlude. Watch my short video of The Big Christmas Market of Montreal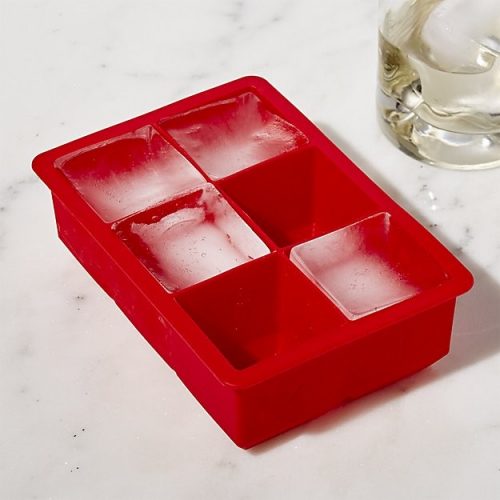 Yes, I am excited about an ice tray. I like my cocktails very cold about I hate my ice melting too fast and diluting my drink. This tray makes six 2-inch square ice cubes. Not only do they look beautiful but they keep my drink colder longer and do not melt as fast. And you only need one per drink. And because they are made of silicone you can also put hem in the oven if you want to make little cakes, chocolate, jelly, cookies and the like.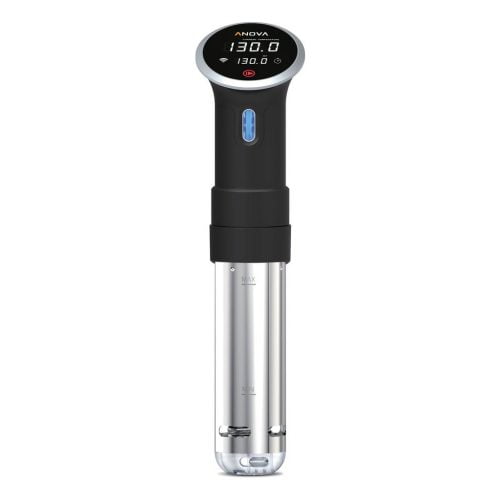 So the secret of many chefs and restaurants for cooking meats perfectly tender is now affordable and available to the general public. This cylindric gadget lets you prepare sous-vide dishes at home. Sous vide, which means "under vacuum" in French, refers to the process of vacuum-sealing food in a bag, then cooking it to a very precise temperature in a water bath. Foods come out moist, juicy and tender. This is how you make the perfect rare steak.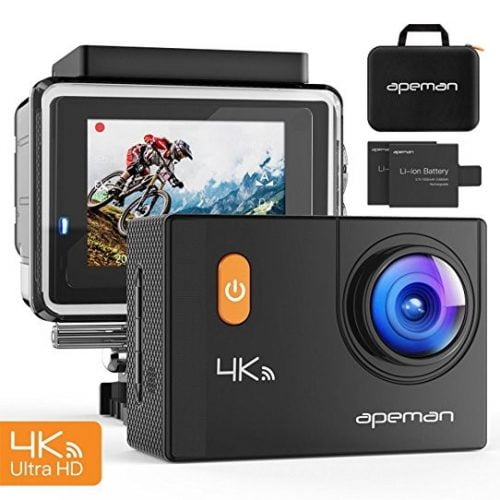 Action cameras are all the rage right now, like the famous GoPros. You do not need to be a stuntman to have it in your photo camera arsenal. These cameras are TINY! Like this one is 6 x 3 x 4 cm (2.3 x 1.2 x 1.6 in). Perfect when traveling. They take wide-angle pictures and video. This newer model is 4K, connects to WIFI and it is waterproof. The Apeman cameras also come with a carrying case and a whole bunch of accessories so you can mount it almost anywhere. I got mine just before my trip to China. The Apeman is comparable to GoPro…just a whole lot cheaper.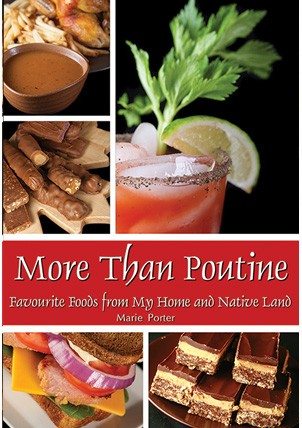 I just blogged about this cookbook by Marie Porter recently and made a Donair sandwich which you all just LOVED! Of all my new cookbooks this year, this is my favorite. And you do not need to be from Canada to enjoy it. So many fun recipes and a great way to explore the Canadian food landscape.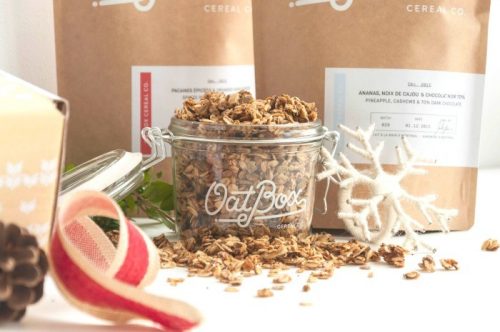 I have joined and dropped several monthly boxes in the past, but OatBox is here to stay. You get two high-quality granola bags every month. The flavors change and are seasonal, or you can change your order to get that favorite mix you got a few months back (for me it is the Oat Crunch and Cherry Granola). I have these sent to work and enjoy them for breakfast on weekdays at my desk. You can easily skip months if you like. This awesome granola box is based in my city of Montreal but the 20$ monthly box does ship all across North America.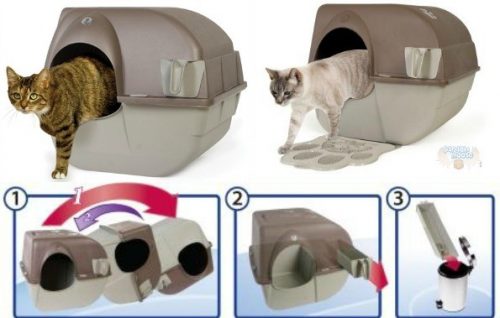 Confession time. I will say it out loud. Dogs are lovely, but I am a cat person! Righ now I have one cat resident at home, Sati, my 11-year-old female brown tabby. One of the reasons I like cats is because of how low maintenance they are. The one pain in the ass is the littler box. But I got this Omega Paw Roll N Clean box and it has made my life so much easier. Just roll the box, tap, pull out the tray with the dirty litter and toss. No more scooping, no more clouds of dust, no more odour outside the box. Love this thing so much!
Looking for more awesome shopping guides: