Nothing say Saint Patrick's Day like a fun vibrant green recipe. This Cilantro Parsley Soup fits the bill perfectly and it will let you go threw those bunches of herbs just sitting in your fridge.
Let me tell you how this Cilantro Parsley Soup recipe came about. Here is a story we are all too familiar with. A situation we are all guilty off. You buy a big bunch of coriander or parsley for a recipe…because you need like 1/2 cup of it only. You put practically the whole bunch back in the fridge and promise yourself to use it before it wilts. Next thing you know that whole bunch of herbs is being tossed into the garbage because it went bad. Sounds familiar?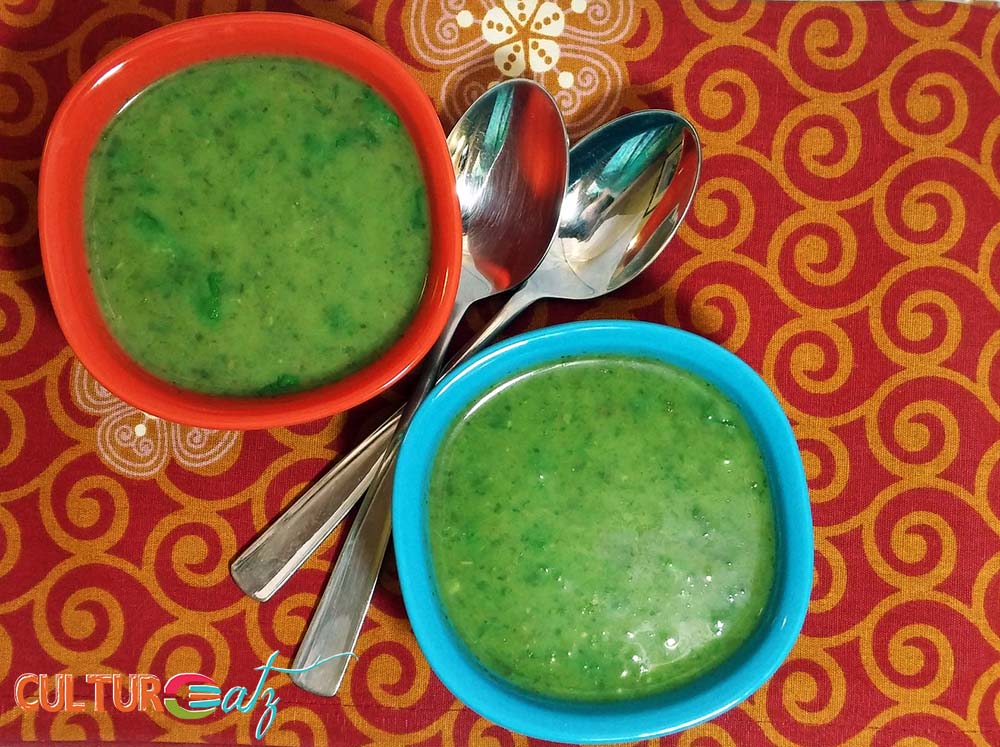 Well I had a bunch each of parsley and coriander in the fridge and I was determined to use them all up. But I live alone. How on earth am I suppose to go through 2 big bunches of herbs? Soups! I started looking up soup recipes and here is my Cilantro Parsley Soup creation. I used up everything, stems included, in one recipe.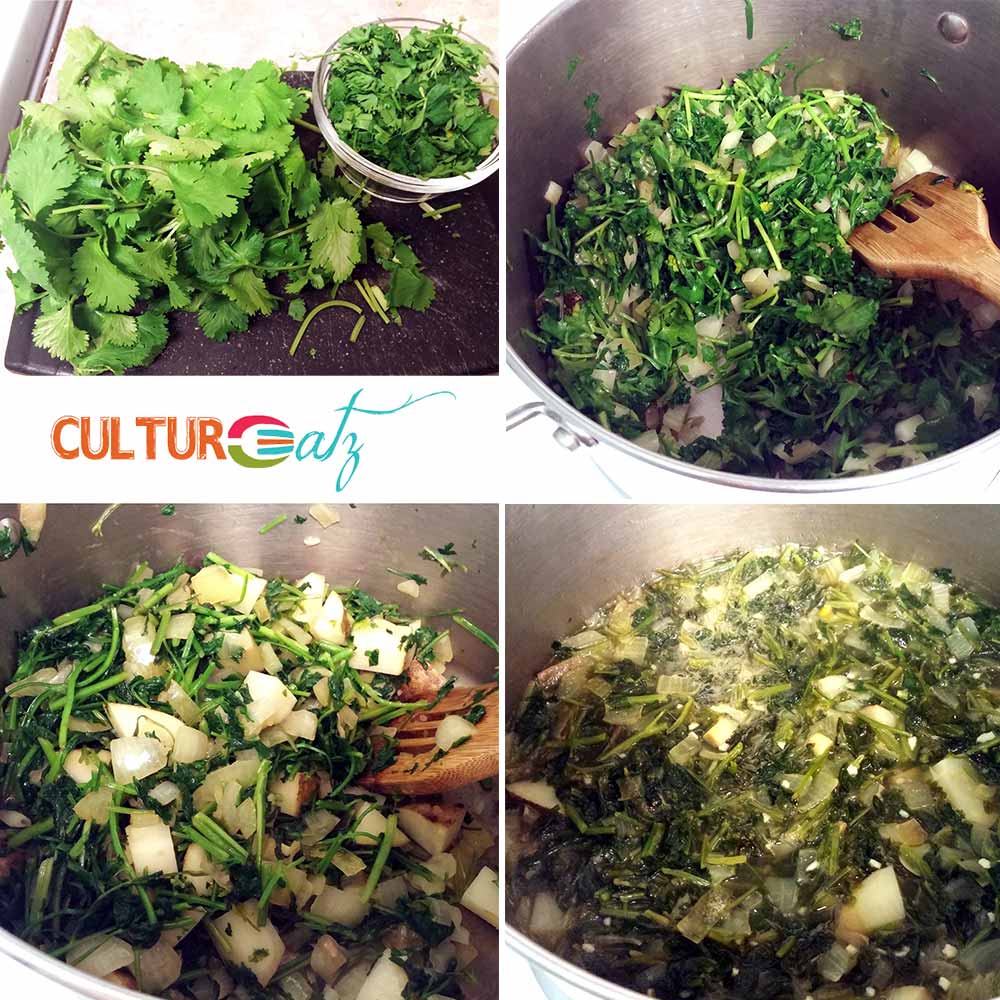 Does this Cilantro Parsley Soup sound a bit weird to you? I was a little skeptical at first but I think it is my new favorite soup. I just love it. It is very easy to make and I added one potato to thicken it up. I also added a bit of green curry paste for flavor but that is totally optional.
Funny enough, I found it tasted WAY BETTER cold rather than hot too. The coriander flavor is more pronounced when cold. But don't worry it is not overpowering either. I have included options in the recipe to make it vegetarian and vegan friendly.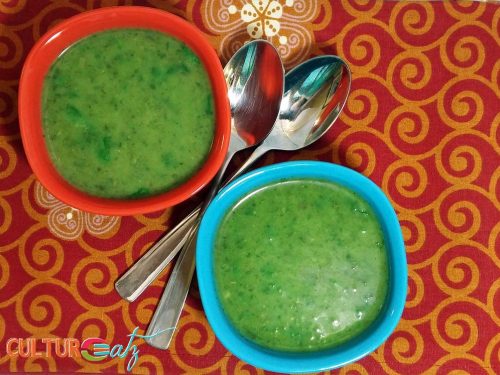 Cilantro Parsley Soup
Ingredients  
2

tbsp

olive oil

2

medium onions

finely chopped

1

large bunch parsley

1

large bunch coriander

2

garlic cloves

chopped

1

large potato

chopped

4

cups

chicken or vegetable stock

salt and pepper to taste

lemon juice to taste

green curry paste

optional

1

cup

milk/cream

or coconut milk
Instructions 
Heat the oil in a large pan on medium. Add the onions, chopped parsley and coriander stalks. Lower heat and cook until soft without browning, about 10 minutes.

Add the garlic and potato and stir.

Pour in the stock, parsley leaves and half the coriander leaves. Simmer for 10-15 minutes, or until potato are cooked. Meanwhile chop remaining coriander leaves and set aside.

When the potatoes are cooked, remove from heat and blend it to a smooth purée with a hand blender.

Pour the soup back into the pan, and season with salt, pepper, lemon juice and curry paste to taste. Add and stir well the remaining coriander leaves and milk. Serve in soup bowl warm or cold.
Its green color lends itself perfectly to the upcoming holiday, Saint Patrick's Day. How cool would it be to serve up green dishes for a special Irish inspired meal! Below you find a selection of delicious green Saint Patrick's Day recipes worthy of such a themed menu.
Fiddlehead and Wild Asparagus California Pizza
The California Pizza is usually a single-serving pizza that combines a thinner crust with local seasonal toppings. Here is my version…and we all know how the Irish do like to play their fiddles!
Peach Monster Smoothie
A healthy green vegan smoothie made with fruits, a little leafy greens and some rice milk.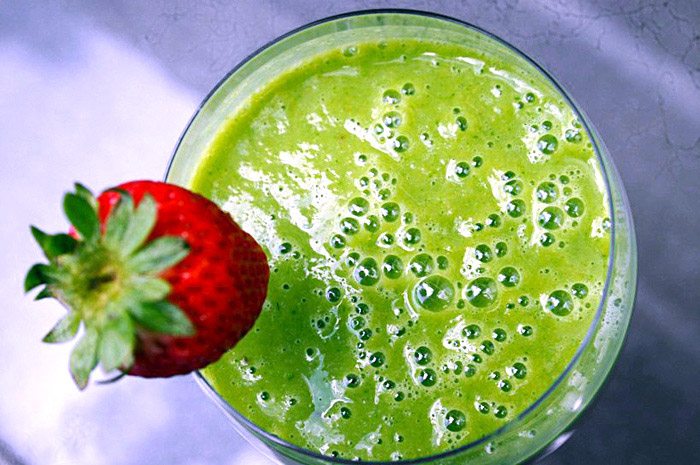 Irish Bacon Cabbage Millet Soup
All the goodness of Ireland in a soup….well almost. No potatoes here as we switch them for millet making this a gluten-free hearty soup.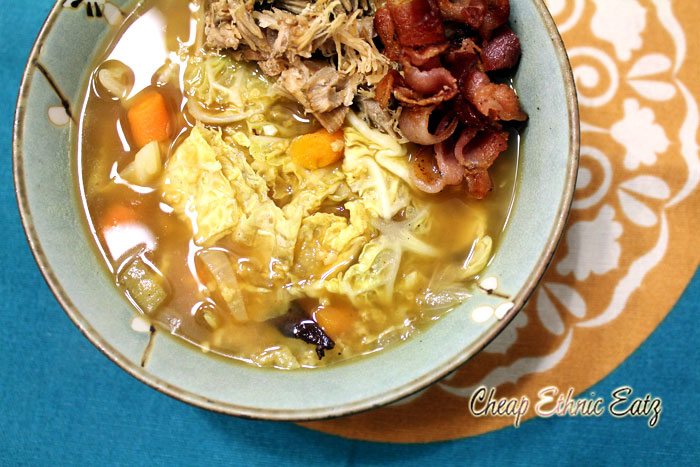 Mint Basil Pistachio Pesto
A fun and refreshing modern twist on pesto made with mint, basil, pistachios, Parmesan cheese, olive oil and lemon juice. Great with pasta.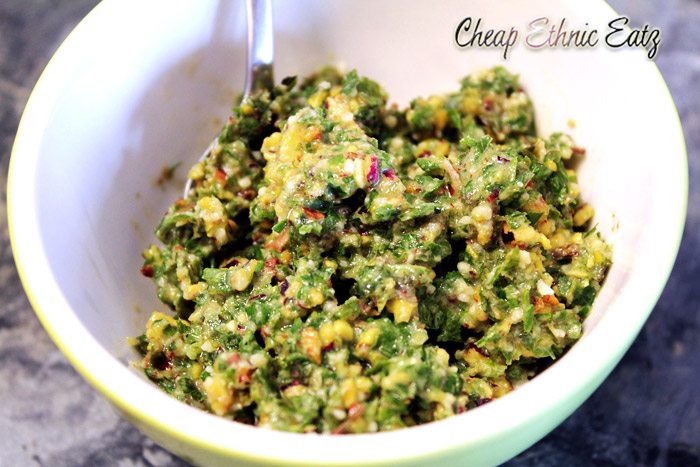 Coconut Lime Tofu Pudding Verrines
I just love these guilt-free tofu puddings, barely any sugar added and the flavors here scream summer tropics! Just ignore the whip cream on top 😉