Enjoy this lovely and healthy gluten-free Irish Bacon Cabbage Millet Soup for this Saint Patrick's day! It is just perfect to stay warm during the parade!
It's Food 'n Flix time again! In this monthly group a host picks a movie of their choice that pertains to food. Everyone watches the movie and then makes a recipe which the film inspired. It can be any recipe you want. This month's pick is hosted by Joanne from What's on the List and she challenged us to travel back in time and to Ireland with The Quiet Man!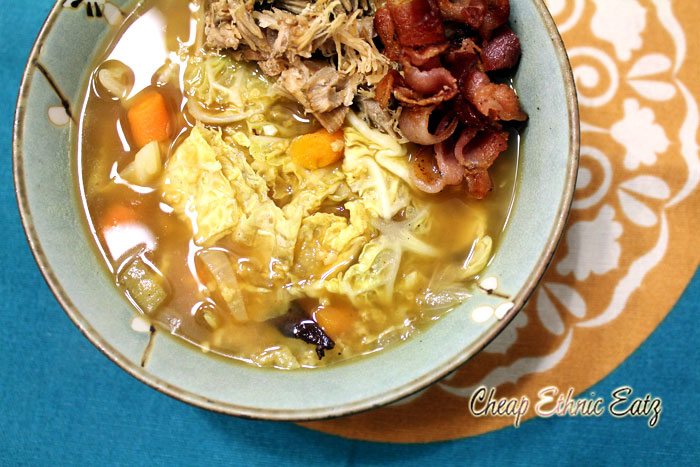 The Quiet Man is a 1952 American romantic comedy-drama film directed by John Ford and stars John Wayne and Maureen O'Hara. Set in the 1920s, Sean Thornton, an Irish-born American, travels to Ireland to reclaim his family's farm and his birthplace in Inisfree. He meets and falls in love with the fiery Mary Kate Danaher, the sister of the bullying, loud-mouthed landowner Squire "Red" Will Danaher. Danaher, who had wanted the farm himself, is angry that Sean outbid him, and retaliates by refusing consent for his sister to marry. Several town locals conspire to trick him into believing that the wealthy Widow Tillane wants to marry him, but only if Mary Kate is no longer living in his house. After learning the truth on Sean and Mary Kate's wedding day, an enraged Will refuses to give his sister her dowry which is made up of a large sum of money and her family possessions passed down from her mother.
Great scenery in this movie and always fun to watch a classic. Alas the story – or things that happen in the movie – left me really cold. The old college feminist side of me surfaced many times. I know it is an old movie and things were different back then…but I can't seem to get over certain scenes, like conjugal violence. Two lines that made my ears hurt were "You have no right to hit your man until he hits you first" and "Here is a good stick to beat the lovely lady". But the great thing about this group is we see thing we would never watch otherwise and that is always added value to our culture.
There was very little food in the movie, the best I spotted was trout, salmon, Porter beer and more pints, Irish whiskey of course, carrot, potato and cabbage. All very Irish items. With some freshly made Pork Bone Broth I though a good soup was in order. I skipped the potatoes and prepared a Irish Bacon Cabbage Millet Soup.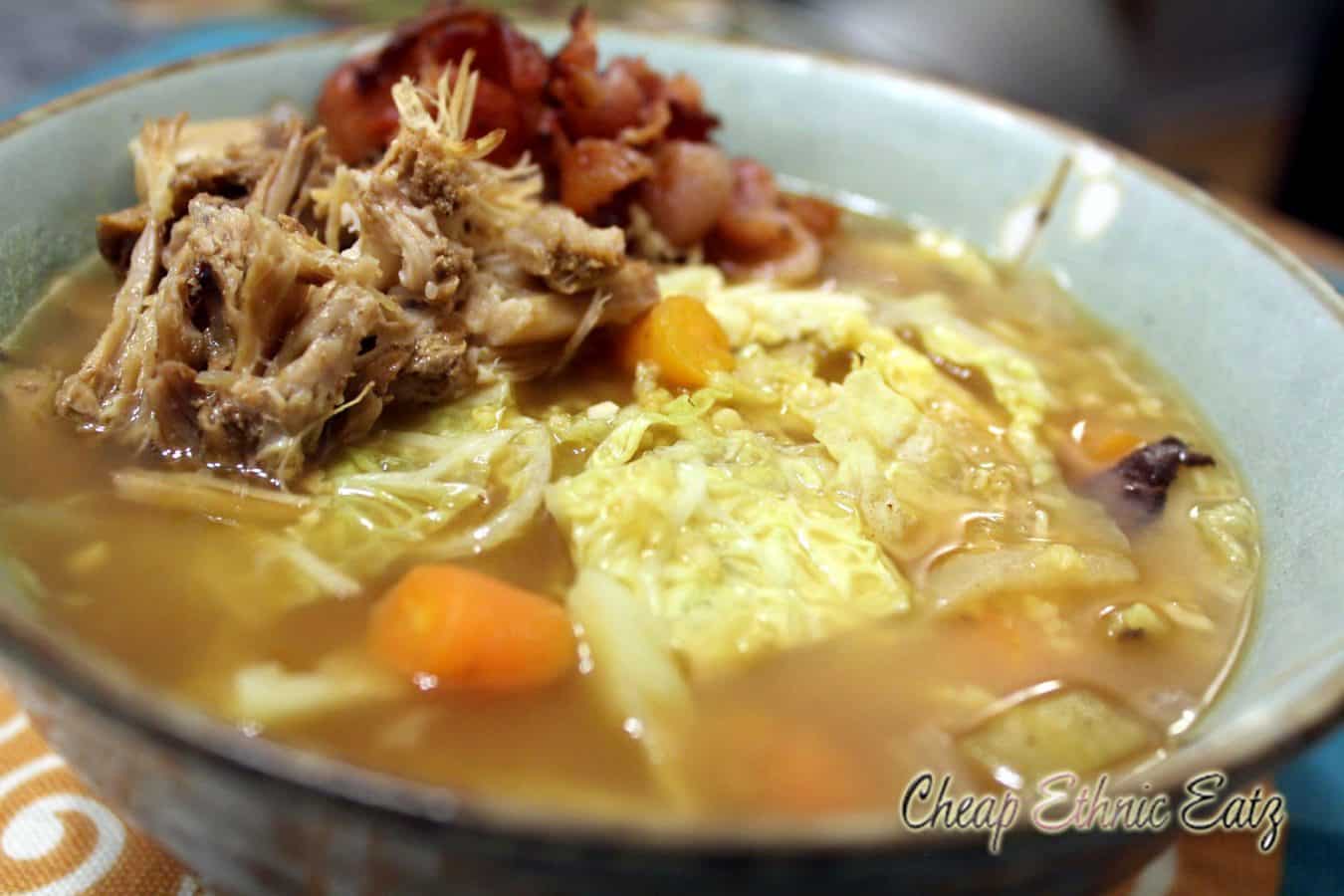 I adapted the recipe for the Irish Bacon Cabbage Millet Soup from the Everyday Gluten-Free Cookbook: 281 Delicious Whole-Grain Recipes. And it was my first time cooking with millet. I really enjoyed it!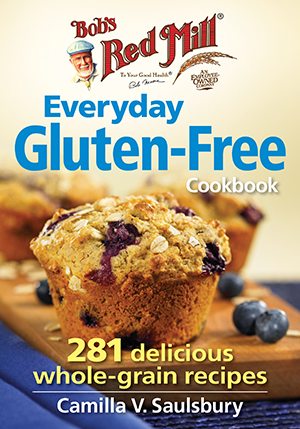 These recipes in this book are proof positive that good taste and gluten-free options are not mutually exclusive. This book showcases the breadth, depth and versatility of gluten-free grains. More people than ever before are seeking ways to cut back on gluten or completely eliminate it from their diet, whether because of celiac disease, an array of allergies or a variety of other health reasons. And one of the simplest and most delicious ways to make the transition to a gluten-free diet is not to eliminate all grains, but rather to embrace the wealth of ancient grains that are naturally gluten-free.
The bounty of these nutrient-dense ancient grains is astounding, from amaranth to quinoa, millet, teff and so much more. I have reviewed a couple of Gluten-free books before but I particularly like the not-overwhelming introductory sections of this book which teach you everything you need to know about the gluten-free grains and flours used in the recipes, as well as a diverse array of other natural ingredients.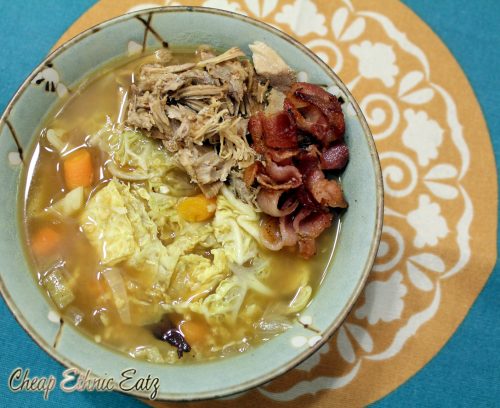 Here is the basic recipe for the Irish Bacon Cabbage Millet Soup
Cook until crisp a few chopped bacon strips in a large pot. Drain on paper towels and set aside. Fry lots of onions and a few carrots in the bacon fat until softened. Add 3 chopped garlic cloves and cook till fragrant. Add a cup of millet and 8 cups of broth of your choice. I used my pork bone broth but a chicken or vegetable one are great. Bring to a boil and simmer on lower heat for 25 minutes. Stir in a chopped head of cabbage and add salt and pepper to taste. When the cabbage has wilted serve in a bowl and top with bacon, and pork meat if you have some on hand.
The Everyday Gluten-Free Cookbook: 281 Delicious Whole-Grain Recipes was sent to me by Robert Rose for review.