Today is my group's reveal day for the Secret Recipe Club. What is the SRC? Basically you are assigned a fellow participant's blog by the organizer and then you pick a recipe of your choice from that blog and make your version of it. But it is a secret, you cannot reveal whom you picked and what you made until the established posting date and time.
This is my return to SRC you could say. I had to back out the last 2 previous months because I broke my left wrist. Being in a cast is not ideal when cooking lol. I still have quite a bit of physio to go but I am back in the kitchen. This month I was assigned Noelle's Blog, Opera Singer in the Kitchen. We have commented on each others blogs in the past so it was nice to  finally have a familiar blog in hand. Noelle's recipes are mostly vegan so there was plenty of challenging options for me, the meat eater. Plenty of recipes were tempting, such as :
Persimmon Margaritas
Pumpkin Pecan Cinnamon Rolls w/ Cream Cheese Icing
Thai: Green Papaya Salad
French Cuisine: Tofu au Vin
Lavendar-infused Rhubarb and Almond Torte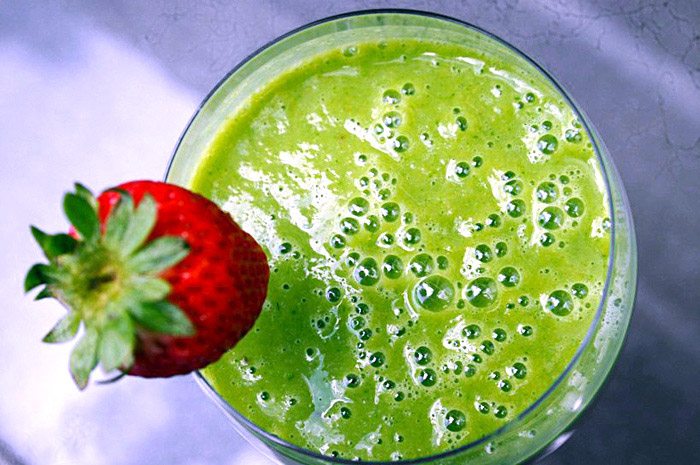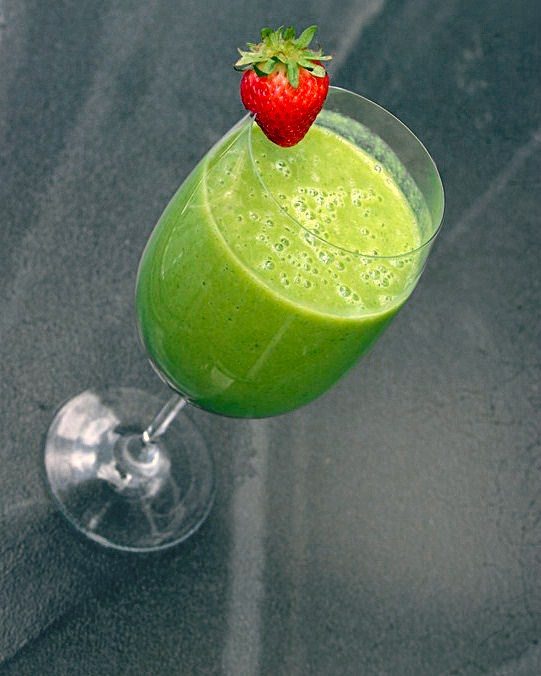 But in the end I chose something simple yet so good and healthy. I have seen plenty of bloggers jump on the smoothie wagon but I had not experimented yet. The one I chose was Noelle's Mango Monster Smoothie but I substituted the mangoes with peaches (because I could not find a ripe mango) and rice milk instead of almond milk (personal preference). I know it's GREEN but no panic, it is sweet and delicious. Also this smoothie contains 3 fruits and 2 vegetables. That is 5 out of the 4 to 10 fruits and veggies your should st every day.
Ξ Peach Monster Smoothie Ξ
serves 1 tall glass or 2 regular glasses
1.5 cups rice milk
2.5 frozen peaches
1 frozen banana
2 cups spinach
Place items in a blender and blend very well, like a bit longer then you think necessary. Adding a touch of sugar is optional but should not be necessary.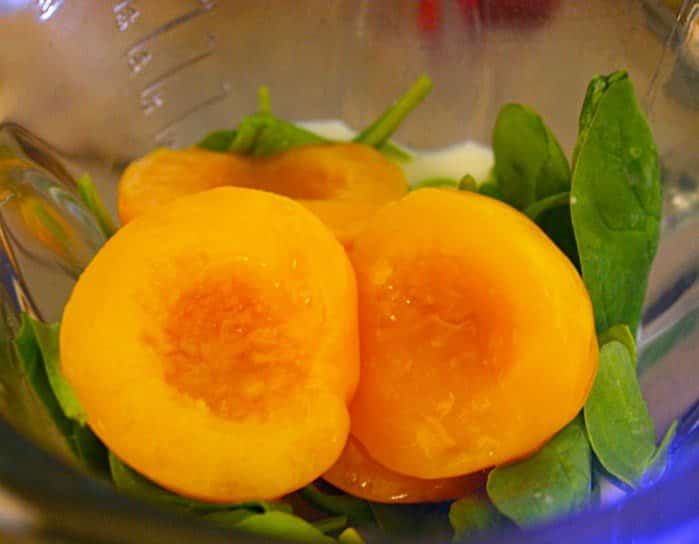 ———-
Rice milk is the most hypoallergenic of all milk products. Rice milk has the least amount of fat and is also cholesterol free. But if you are diabetic keep in mind rice milk is high in starch so your sugar levels could shoot up.
Spinach is extremely rich in antioxidants and it is a rich source of vitamin A, vitamin C, vitamin E, vitamin K, calcium, magnesium, manganese, folate, betaine, iron, vitamin B2, calcium, potassium, vitamin B6, folic acid, copper, protein, phosphorus, zinc, niacin, selenium and omega-3 fatty acids.