I have been building a mountain of new cookbooks lately. So many recipes so little time. And I will need new shelves too for storage. Ah the joy of turning the pages and salivating at every new picture of fun recipes. I thought I would share with you all the latest titles newly added to my collection.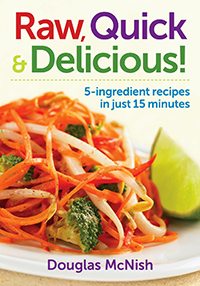 Raw, Quick and Delicious!: 5-Ingredient Recipes in Just 15 Minutes by Douglas McNish.
The problem with many raw food books/recipes is that they require significant planning and preparation (using a dehydrator, sprouting technique, etc.). That's where these delicious and tantalizing recipes are different — all can be prepared and on the table in 15 minutes or less! Includes raw tips, Q&aA, and raw food info.
There are more than 175 fantastic recipes for main courses like Sweet Potato Enchilada, Shepherds Pie, Curried Cashew and Mixed Vegetables and Lime, Tomato and Avocado Chili. And for all those pasta lovers, Doug has masterfully created great substitutes for the real thing like Carrot Pad Thai, Celery Root Ravioli and Zucchini Fettuccini Alfredo. You can try below the Summer Corn Cakes recipe, a nice healthy twist on a family favorite.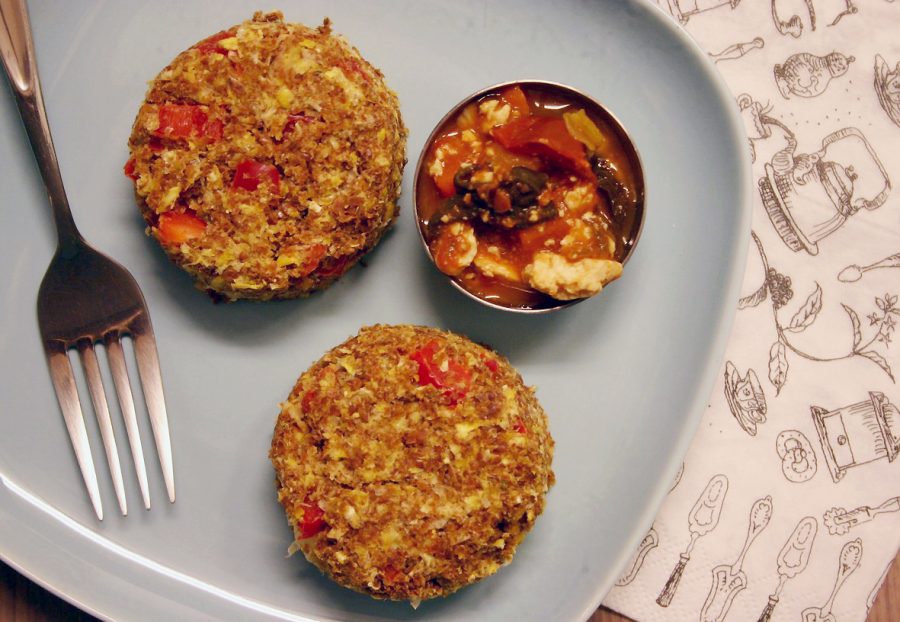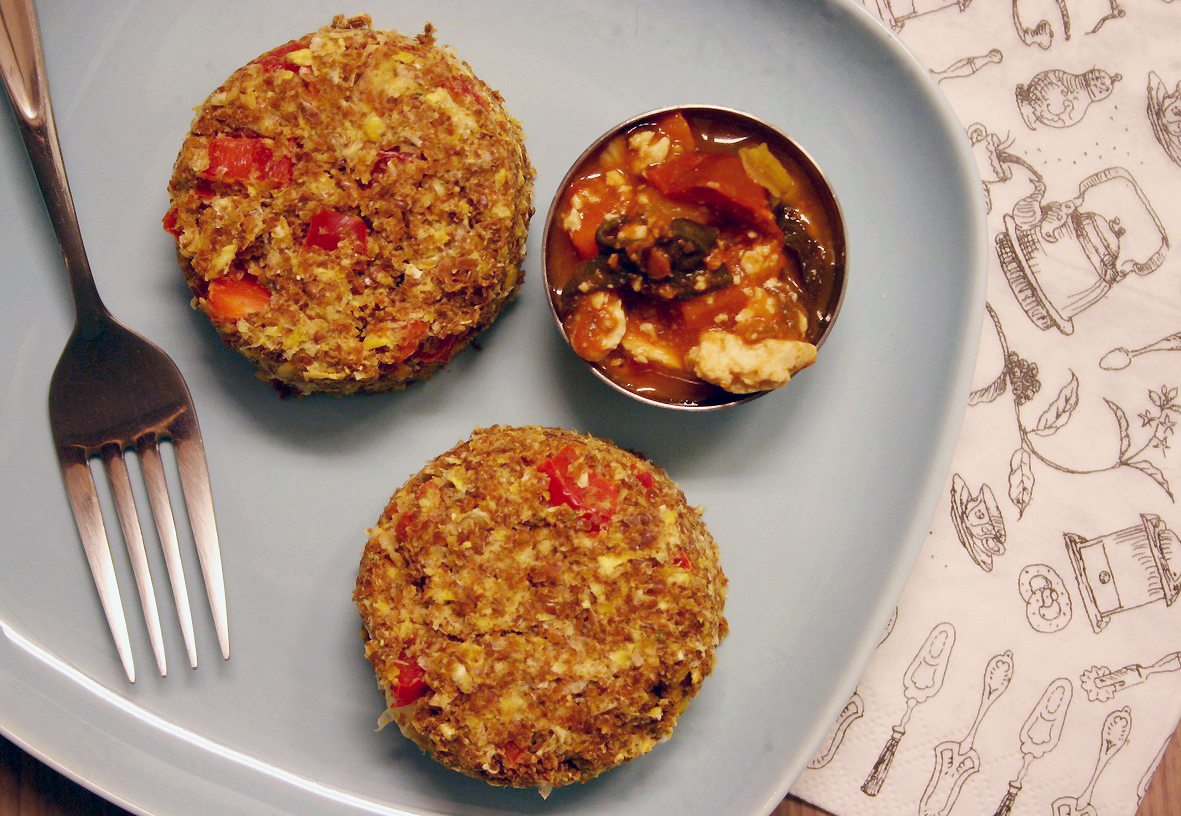 Summer Corn Cakes
Serve these sweet, light cakes with something creamy such as Zucchini Fettuccini Alfredo or with a crisp salad such as Mexican Jicama Slaw.
Ingredients  
2

cups

fresh corn kernels 500 mL

2

tbsp

filtered water 30 mL

2

tbsp

freshly squeezed lemon juice 30 mL

1

tbsp

chopped fresh thyme leaves 15 mL

1

?2 tsp fine sea salt 2 mL

1

?2 cup finely diced red bell pepper 125 mL

1

cup

ground flax seeds

see Tips 250 mL
Instructions 
In a food processor fitted with the metal blade, combine corn, water, lemon juice, thyme and salt. Process until smooth. Transfer to a bowl.

Add red pepper and ground flax seeds. Mix well. Cover and set aside for 10 minutes to allow the flax to absorb some of the liquid and swell.

Using a 1?4-cup (60 mL) measure, divide mixture into 4 equal portions and, using your hands, shape into round cakes. Transfer to a serving plate. Serve immediately or cover and refrigerate for up to 3 days.
Notes
To yield the maximum juice from citrus fruits, allow them to sit at room temperature for 30 minutes before juicing. Once the fruit is at room temperature, use the palm of your hand to roll it on the counter to release the juices before slicing and squeezing.
Use either golden or brown flax seeds for this recipe. Golden flax seeds will make the cakes lighter in color while brown flax will make them darker.
More corn recipes:
Excerpted from Raw, Quick & Delicious! by Douglas McNish © 2013 Robert Rose Inc. www.robertrose.ca Reprinted with publisher permission.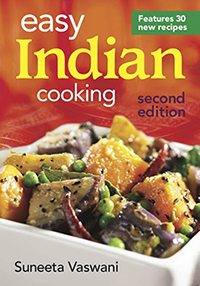 Easy Indian Cooking by Suneeta Vaswani
More than 150 recipes are easy for beginners to make while also appealing to experienced home cooks or to those already familiar with Indian cuisine. The authentic flavors flourish in these easy-toprepare recipes. The author's repertoire of exciting and inspired recipes includes classic recipes from North and South India and her personal favorites that have been adapted for North American kitchens.
Here are just some of the delights: Chicken Tikka Masala, Pork Vindaloo, South Indian Lentil and Vegetable Stew, Curried Spinach and Cheese (Saag Panir), Basmati Rice Layered with Fragrant Chicken, Coconut Chutney-Coated Fish Parcels, Masala-Coated Baked Chicken, Sindhi Fritters, and Tomato Raita, Hot Pineapple Chutney, Caramelized Carrot Pudding.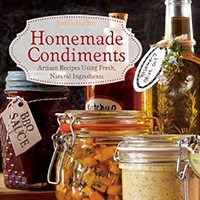 Homemade Condiments: Artisan Recipes Using Fresh, Natural Ingredients by Jessica Harlan
Discover the benefits of making your own fresh, healthy, all-natural condiments, sauces and dressings, free of the preservatives and artificial colors and flavorings found in the store-bought versions. For the tastiest, home-cooked meals, you need amazing condiments.
Homemade Condiments shows offers classic and gourmet twists on your favorites, including: Smoked Tomato Ketchup, Whiskey-Spiked Barbecue Sauce, Grainy Porter Mustard, Roasted Red Pepper Aioli, Sweet Pickle Relish, Rooster-Style Sauce, Roasted Garlic Olive Oil, Blue Cheese Dressing, Sweet Chili Sauce, and Hot Fudge Sauce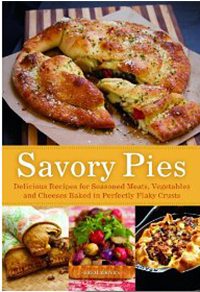 Savory Pies: Delicious Recipes for Seasoned Meats, Vegetables and Cheeses Baked in Perfectly Flaky Pie Crusts by Greg Henry
Delicious, hearty recipes for meals in a crust, featuring creations inspired by every corner of the planet, from filling beef pot pies and decadent quiches to hold-in-your-hand family favorites like empanadas, roti and Caribbean patties. Start with your favorite foods. Add zesty spices. Bake inside a buttery, flaky crust.
Serve and enjoy your creative, delicious dish, including: Tomato Caprese Tart, Braised Short Rib Shepherd's Pie, Chicken Pot Pie, Asiago Mac 'n' Cheese Pie, Duck Confit Taquito Pies, Jerk-Spiced Caribbean Meat Patties, Bite-Size Beef Wellingtons, Chickpea Samosas with Spicy Mint Sauce, and Sweet Potato Tarte Tatin.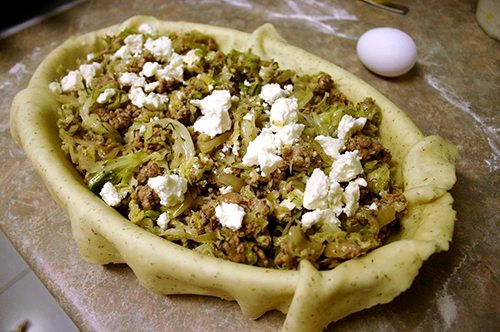 From this book I prepared a delicious and unusual combination pie: Sweet Sausage Cabbage Pie with Dill and Feta. The dill is right in the dough, how cool.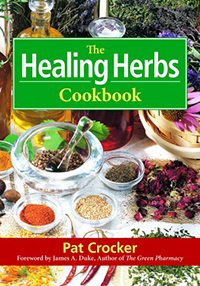 The Healing Herbs Cookbook by Pat Crocker
Some of the most medicinally potent herbs and spices sit within arm's reach — on your kitchen spice rack. This book will undoubtedly pique your interest in herbs, both culinary and medicinal. Herbs are more than just medicinal plants — they also happen to be delicious! Here you'll find 115 vegetarian recipes — ranging from soups and starters to desserts and beverages. All incorporate whole, natural ingredients with a wide variety of healing herbs.
The recipes are easy, accessible, and full of appetizing tastes and textures. Sensational recipes include Three-Bean Enchiladas with Green Tomato and Apple Salsa, Fettucine with Fiddleheads in Thyme Vinaigrette, Leek, Onion and Garlic Tart, Fall Vegetable Paella, and Ginger-Echinacea Jam. I have done quite a bit of dabbling already in Ayurvedic Herbs myself so I find this cookbook is a real treasure.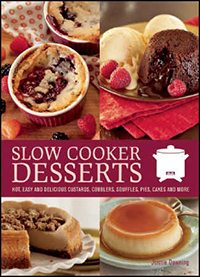 Slow Cooker Desserts: Hot, Easy, and Delicious Custards, Cobblers, Souffles, Pies, Cakes, and More by Jonnie Downing
Introducing "Slow Cooker Desserts," a new cookbook with full-color photos and recipes tailored for slow cookers–allowing you to make delicious desserts with minimal stress. Chocolate Lava Cakes…Sticky Toffee Pudding…Macaroon Brownie Bars…Bananas Foster. Yep, you can effortlessly make all these desserts and many more, thanks to the magic of slow cooking.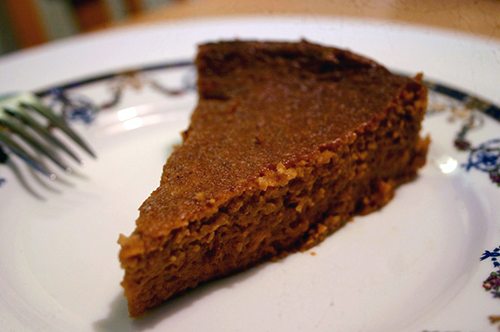 I prepared the Indian Pudding from this book. It's a lovely textured pudding with a cornmeal base with notes of cinnamon, ginger and allspice.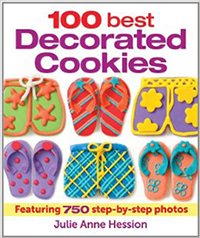 100 Best Decorated Cookies: Featuring 750 Step-by-Step Photos by Julie Hession
This fun and creative book features tempting cookie decorating ideas for a wide array of occasions and holidays. There are 750 color step-by-step photos that will make even the most nervous baker/decorator feel comfortable, and they'll also provide a great source of inspiration when planning for an event. And the concealed wire-o lay flat binding means that the baker can comfortably follow along with the instructions without having to wrangle unwieldy pages or end up with frosting-dipped edges.
All the information about getting started is featured — from techniques, equipment and ingredients to easy-to-follow instructions on filling and using a pastry bag, rolling/shaping cookies or advice on cookie sheets and rolling pins. And the comprehensive decorator cookie dough section even features gluten-free and vegan options. It includes delectable recipes for Vermont Maple Sugar Cookies, Peanut Butter Sugar Cookies and Julie Anne's Classic Vanilla-Orange Sugar Cookies.
All these cookbooks were sent to me for review at my discretion by Robert Rose and Ulysses Press. I did not receive any financial compensation.