Tripping back to the 60s with French Toast à la rum and Vodka Gimlet, a retro breakfast spread – cocktail included, for the Mad Men Series Finale!
What does it mean if you're a man and you wear a hat in Mad Men? What concert is obliquely responsible for Peggy's haircut? How many secretaries has Don had over the course of the show? Bert Cooper has a giant painting from which renowned artist hanging in his office? And why does Betty hate her neighbour? If you know the answers to any of the questions, you are for sure a hard core Mad Men fan.
I am going to finish season 5 tonight on Netflix. I am a bit late jumping on the bandwagon but I am loving the show.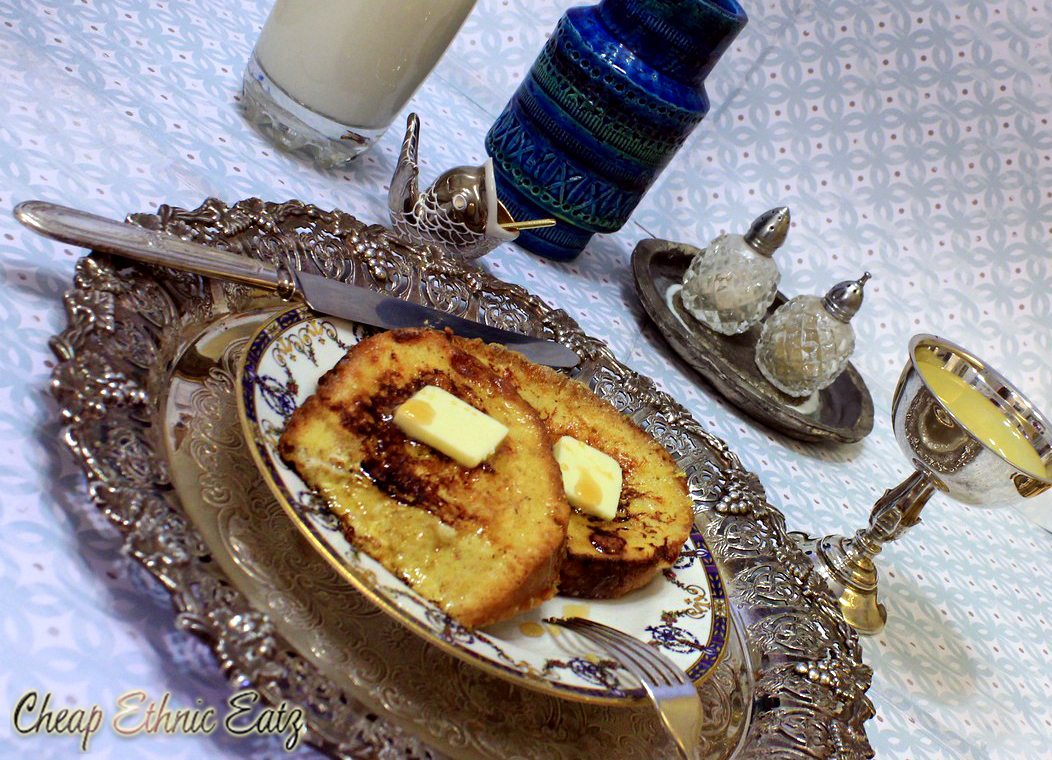 I am posting just a tad early because …so excited… I just spent the day packing. I am leaving tomorrow for a cruise down to South and Central America for a week. OMG! I can't wait. While I am away, the second and final part of Season 7 of Mad Men will start. This season will be the conclusion to one of the best shows on TV ever. I will miss these characters so much.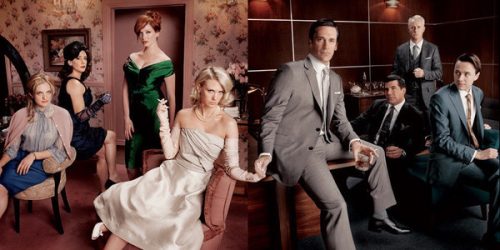 For the Virtual Mad Men Series Finale Party we were asked to prepare a recipe featured at some point in the series and spread the word with the hashtag #PartyLikeAMadMan. For inspiration we were offered a copy of the awesome Unofficial Mad Men Cookbook.

Like many, I had a tough time getting into the show. You have to get through the first 9 episodes of Season 1. But once you get there you are hooked. I mean obsessed, go on binge watching weekend. One of the biggest appeal of the show is: seeing an era many of us were too young to remember or not born yet; and the shock value of what was acceptable in that society.
Two scenes in the first shows really stuck with me and set the mood for the series. The first one is where we see Betty and her very pregnant friend both enjoying a cigarette in the kitchen. The older kids run into the kitchen and Betty has a fit because her daughter is ENCASED in a dry cleaners plastic garment bag. She is not angry in case her daughter should suffocate or die, no, she is angry that her daughter may have gotten her freshly cleaned dress dirty!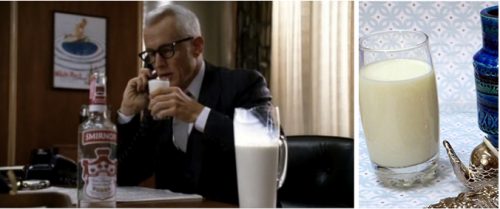 The second scene is when Don walks into Roger's office and Roger prepares a cocktail by mixing straight vodka and milk – that is it! What? The closest thing I could find to this being an actual recipe is a Milky Pete which is 1 part Vodka and 2 parts skim milk, mixed in a highball glass with ice. Is the glass of milk in my breakfast setting spiked with Vodka? What do you think, did I go for it?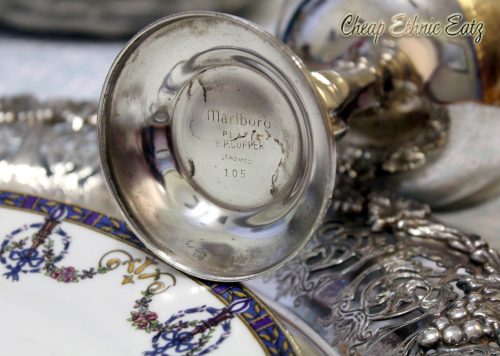 This quote below from Serious Eats really describes the essence of the show and times too:
What are the characters on Mad Men drinking? The short answer: everything, all the time. They also drink so much it's a surprise the alcohol vapors don't explode every time they light up their Lucky Strikes, because they're also smoking all the time.
When I did my photoshoot set-up I had to laugh when I realized for the first time that the model name of my antique silver goblets is the same as a popular brand of cigarettes, at the time and to this day. These goblets were a 25th wedding anniversary gift given to my grandparent some time around 1955.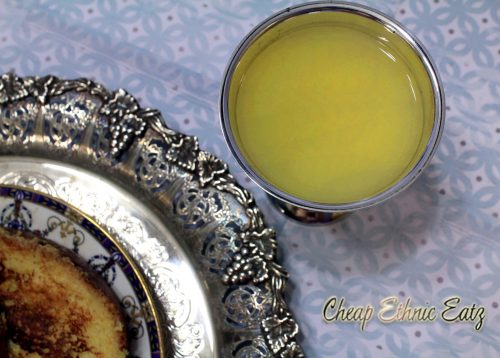 I chose this vodka and milk combination as my inspiration for the recipes. Not the actual cocktail but I prepared one recipe with vodka and one with milk: A Vodka Gimlet and French Toast. I am sure back then a cocktail was perfectly reasonable with breakfast for some folks! My goblets were perfect to serve my morning cocktail, the same drink ordered by Betty in a Manhattan bar in October 1962.
Vodka Gimlet Season 2 Episode 13, recipe courtesy of the '21' Club in NYC
2 ounces of vodka
1 ounce Rose's Lime Juice (or 1/2 ounce lime juice with 1/2 ounce simple syrup)
Add all ingredients in a shaker filled with ice. Shake and strain into a martini glass or pour over ice on the rocks.
And to go with my morning stiff drink I chose one of my favorite breakfast treats which is prepared with a healthy dose of milk: French Toast! Of course the recipe is spiked with more booze. This was prepared by Sally in the show when she spends the night at her father's apartment. We are surprised to see her cook, just one more sign of her budding adolescence.
Prepared in a good old fashioned cast iron pan of course!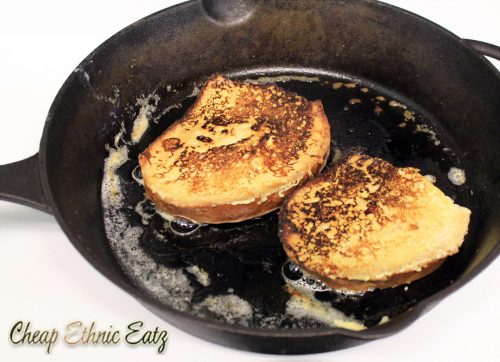 French Toast (with Rum) Season 4 Episode 9, recipe adapted from 1001 Dairy Dishes from the Sealtest Kitchens (1963)
2 eggs
1 cup milk
1/4 tsp cinnamon
1 tbsp rum
1 tsp maple syrup
6 slices of bread
butter, for frying
Beat eggs slightly. Stir in milk, cinnamon, rum and syrup. Pour into shallow, flat dish.
Dip each slice of bread into mixture, turning it, and allowing time for both sides to soak up liquid.
Fry slowly in butter on both sides. Serve immediately with butter and maple syrup.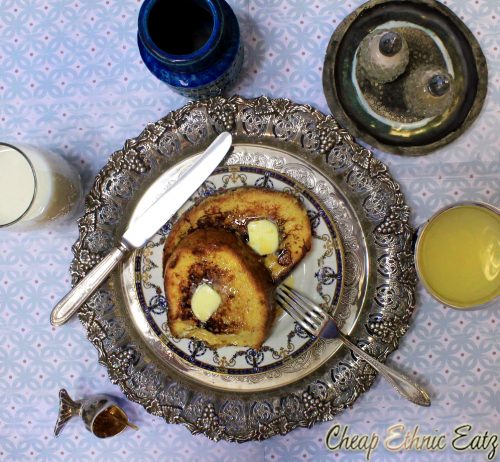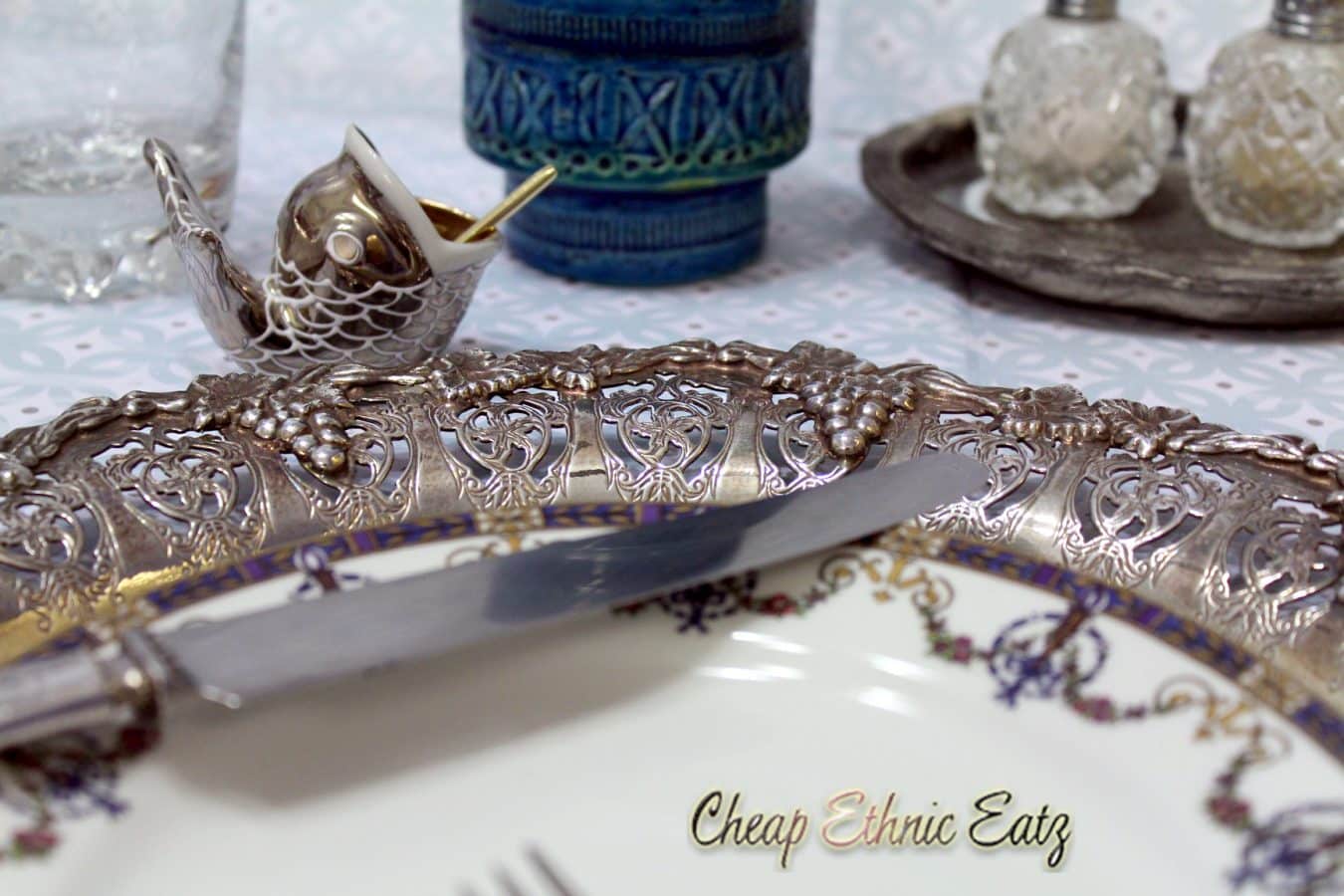 All silverware, salt 'fish' server and plate were wedding gifts for my grandparents in the 1930s, blue vase was a gift to my mom in the 1960s, salt and pepper shaker date? but old, and ceramic plate 2014 but in a retro style by my friend Hania Paints.