Today was one of the most depressing days of the year. It was the first day of fall where I had to put winter coat on because it was so cold in the morning. There was even a light powdered dusting of snow which vanished thankfully not long after the day broke. Have you guessed yet I am not a fan of late fall or winter?
How do I cope with this cold day? I go home, make a lovely cup of warm tea and enjoy a sweet treat. A little sugar rush always does the trick. I always get that "comfort food" feeling with classics like brownies, date squares and lemon bars. I particulalry like a snack packed with nuts for protein too, like granola bars.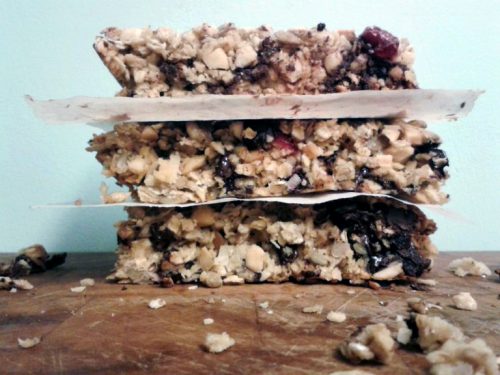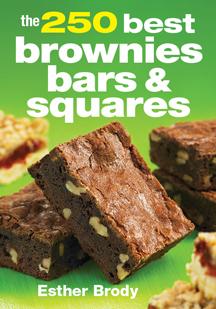 I have two great recipes for you today that will clear all your blues away too. Try these Classic Chocolate Nut Brownies or Chocolate Chip Granola Bars. Both recipes are excerps from The 250 Best Brownies, Bars & Squares cookbook by Esther Brody. I kind of put baking aside for a few years, I am not sure why. I did not keep old recipes so having a book with all these classics and new creative treats is a blessing.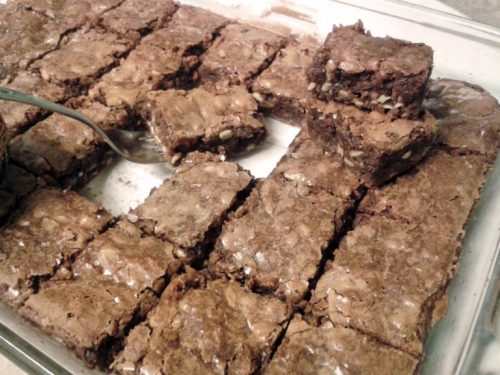 I can't remember the last time I made brownies. I was really thrilled with the results here. I had a glossy thin crust with a moist interior. I used sunflower seeds instead of chopped nuts. All I can say is Wow, loved my choice of seeds. They were a big hit at work.
[mpprecipe-recipe:423]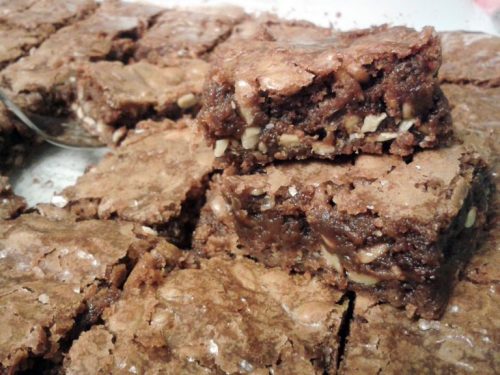 Can you believe I have never made granola bars before now? I have been missing out. I love the versatility here where you can easily switch up the nuts or dried fruits around. I am not the biggest fan of raisins so I used dried cranberries instead. I liked that tangy flavor they gave. These are so nourishing, perfect for a 3pm energy kick.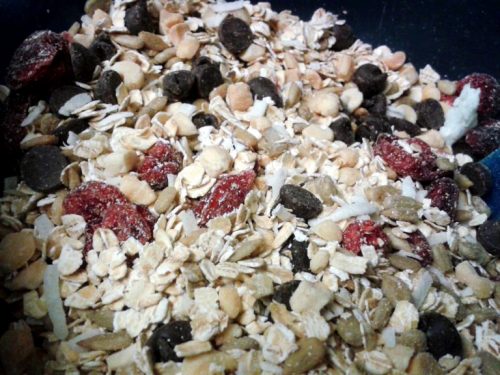 These two recipes are reprinted with the publisher's permission, Robert Rose Inc. www.robertrose.ca. Get yourself a copy of this book for other great recipes like Ultimate Nanaimo Bars, Chocolate Chio Blondies, Fudgey Toffee Bars, Coffee Mocha Cheesecake Diamonds, Jam Crumb Bars and even no bake recipes like the Crispy Peanut Butter Squares.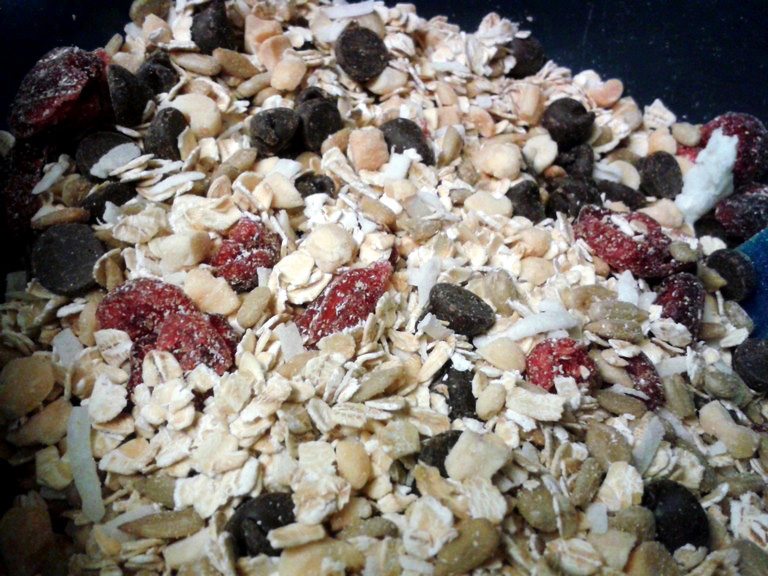 Chocolate Chip Granola Bars
Ingredients  
3

cups

old-fashioned 750 mL

rolled oats

1

cup

raisins 250 mL

1

cup

sunflower seeds 250 mL

1

cup

chopped peanuts 250 mL

1

cup

semi-sweet 250 mL

chocolate chips

1

can

14 oz [398 mL] 1

sweetened condensed milk

1/2

cup

butter or margarine

melted 125 mL
Instructions 
Preheat oven to 325° F (160° C) and line with a greased foil a 13- by 9-inch (3.5 L) cake pan.

In a bowl mix together oats, raisins, sunflower seeds, peanuts and chocolate chips. Add condensed milk and mix thoroughly. Stir in melted butter until blended.

Spread evenly in prepared pan. Bake in preheated oven for 25 to 30 minutes or until top is lightly browned. Place pan on a rack to cool slightly, then transfer cake, with foil, to a cutting board and cut into bars.
Notes
I substituted the raisins with dried cranberriesd I had on hand.