How many old-school appliances do you have in your kitchen that you use still? I have a handheld mixer, my grandmother's standing mixer, also her potato masher. Although not an antique, I also enjoy my slow cooker, also called a crock pot. It took a while for me to love it though because the recipes I knew were the ones I grew up with and the results were never really modern.
So now I am always on the lookout for good new slow cooker recipes. And I found plenty in the Easy Everyday Slow Cooker Recipes cookbook I received for review. I was surprised to find fun and international recipes to and chose to try out the Mu Shu for Two.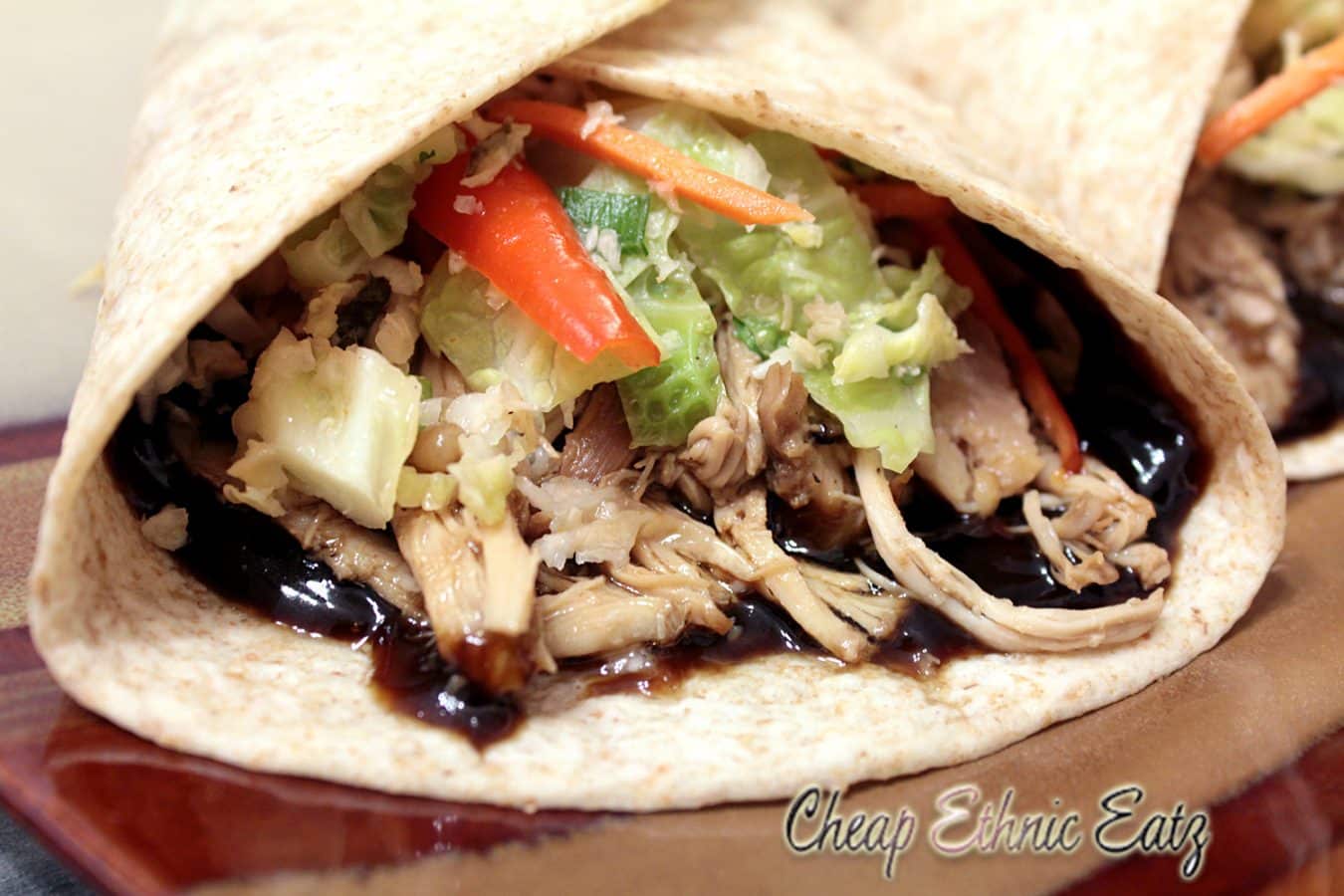 The Chinese version is made with shredded pork chop meat and scrambled eggs, stir fried in sesame or peanut oil together with thinly sliced wood ear mushrooms and day lily buds. The dish is seasoned with minced ginger and garlic, scallions, soy sauce, and rice cooking wine. Also in China Moo shu pork is usually served with rice. The American version found it's way to restaurants in the US in the 1960s and makes use of more local ingredients. Another difference is that Moo Shu is served with a small dish of hoisin sauce and Mexican tortillas made of flour. The Moo Shu pancakes are eaten by hand in the manner of a soft taco.
Here the Mu Shu is prepared with chicken and I served it with Crunchy Colorful Thai Cabbage Salad.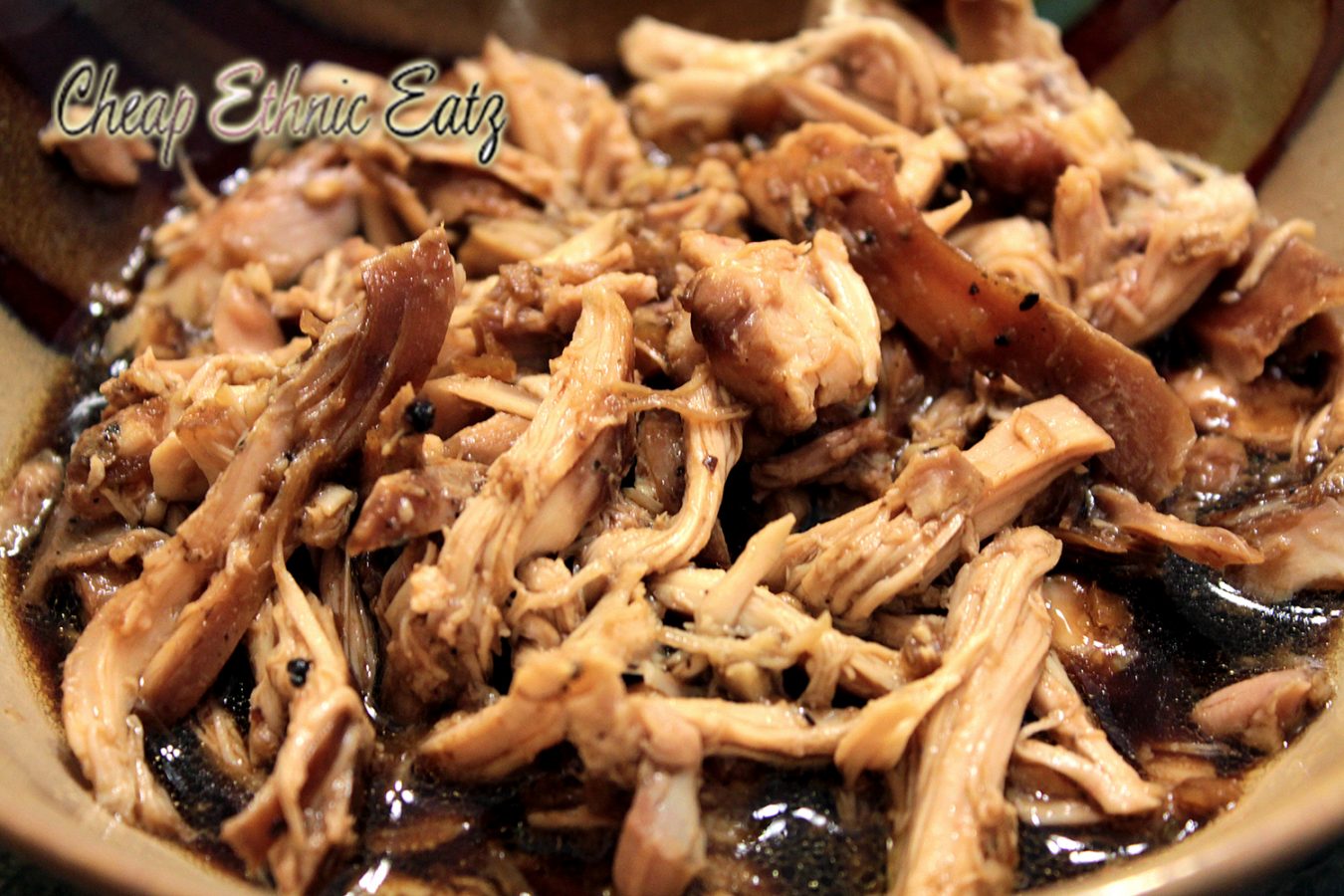 In the Easy Everyday Slow Cooker Recipes cookbook you'll find 200 recipes to explore and experiment with, featuring the best of North American regional cuisine and globally inspired dishes, representing cultures from around the world. All of the recipes have been created with convenience in mind, and there's a good balance between those that require a few extra minutes of preparation and those where all the ingredients can be added at once. There are recipes big enough to serve a crowd and I love the chapter like "Meals for Two" perfect for a single gal like me. The recipe are based on the use of a 3- to 4-quart slow cooker.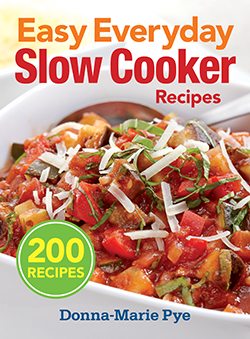 Along with the recipes, there are also extensive handy slow cooker tips and time-savers, as well as information on general slow cooker know-how. And here is a sampling of the recipes you will find:
Creamy Tomato Tortellini Soup
Country Italian Beef Stew
Creamy Chicken Artichoke Casserole
Steak Fajitas with Tomato Corn Relish
African Lamb Tagine
Snickerdoodle Cheesecake
Creamy Caramel Blondies
The recipe is courtesy of Easy Everyday Slow Cooker Recipes by Donna-Marie Pye, 2014 © www.robertrose.ca Reprinted with publisher permission.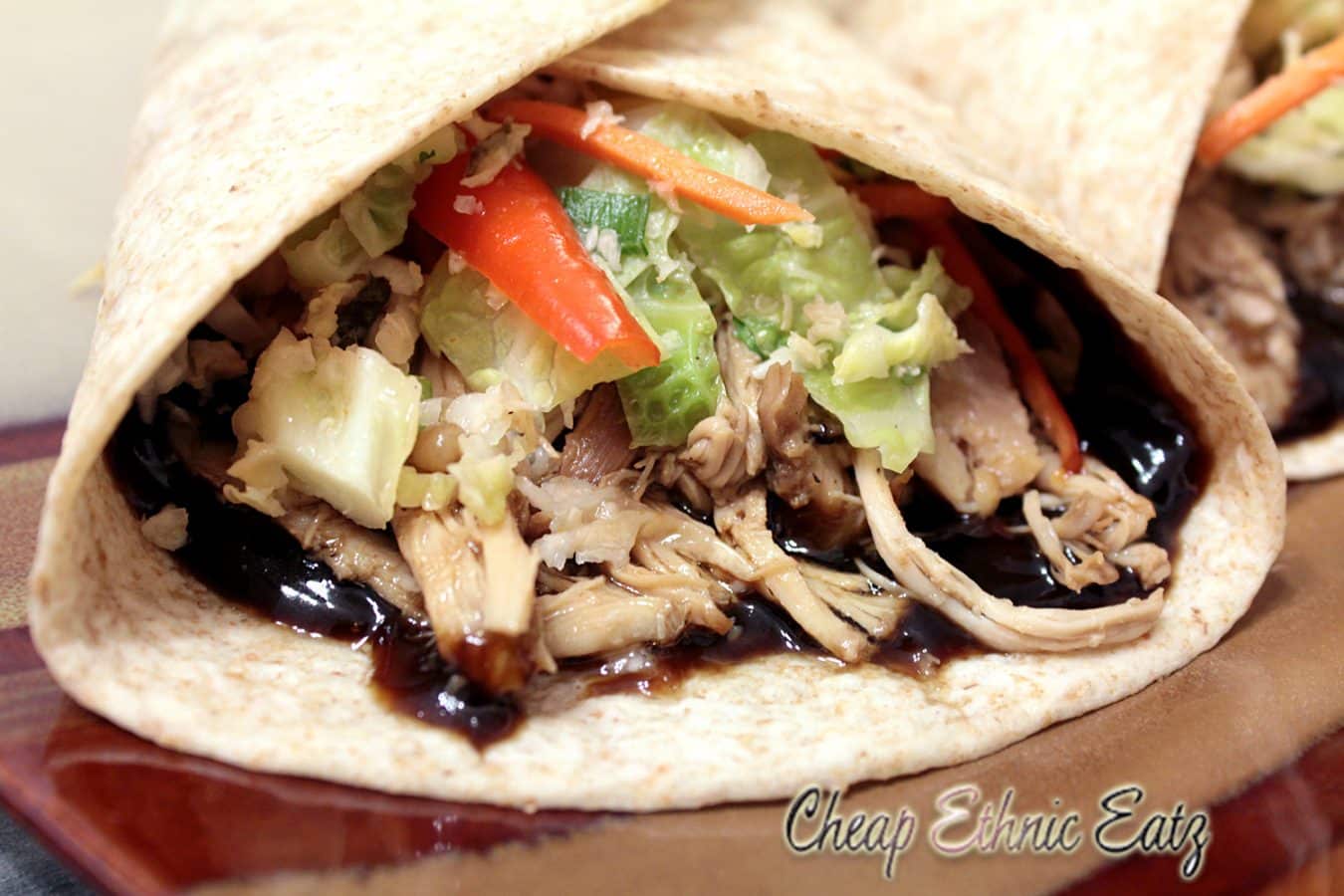 Mu Shu for Two
Mu Shu can be accompanied nicely with some lightly blanched asparagus spears, drizzled with an Asian dressing.
Ingredients  
4

boneless skinless chicken thighs

1/4

tsp

salt

1/8

tsp

freshly ground black pepper

1

clove

garlic

minced

1

tsp

minced ginger root

or 1/4 tsp ginger powder

1/4

cup

soy sauce

2

tsp

sesame oil

4 10-

inch

25 cm whole wheat flour tortillas

1/4

cup

hoisin sauce

1

cup

slaw mix

1/4

red bell pepper

thinly sliced
Instructions 
Arrange chicken in slow cooker stoneware. Sprinkle with salt and pepper.

In a small bowl, combine garlic, ginger, soy sauce, sesame oil and 1/4 cup water. Pour over chicken.

Cover and cook on Low for 6 to 7 hours or on High for 3 to 3 1/2 hours, until juices run clear when chicken is pierced with a fork. Using a slotted spoon, transfer chicken to a cutting board. Using two forks, shred meat. Return meat to sauce in stoneware.

Preheat oven to 350°F (180°C). Stack tortillas and wrap them in foil. Warm in oven for 10 minutes.

Spread 1 tbsp hoisin sauce over each tortilla, then top with one-quarter of the chicken mixture, 1/4 cup of the broccoli slaw and red pepper. Fold or roll up tortillas.
Notes
There is no need to peel ginger root before grating it. Simply scrub it and use a standard box grater with fine holes. You can wrap any unused ginger root in plastic wrap and freeze it for up to 6 months, then grate the frozen ginger root as you need it.