Oliebollen are a fantastic Dutch New Year's Eve treat. These Dutch doughnuts are made from a thick yeast dough peppered with dried fruits and apples which is fried till perfectly golden.
Can you guess what I will be having for breakfast every day this holiday week? Oh yeah some oliebollen! Oliebollen is a Dutch doughnuts (or donut I never know) that is the quintessential Dutch treat for New Year's Eve. Apparently over 80% of the Dutch population consumes oliebollen on between Dec 26th/Jan 06th. With this recipe I wish you my readers a very Tasty, Happy and Healthy New Year 2017!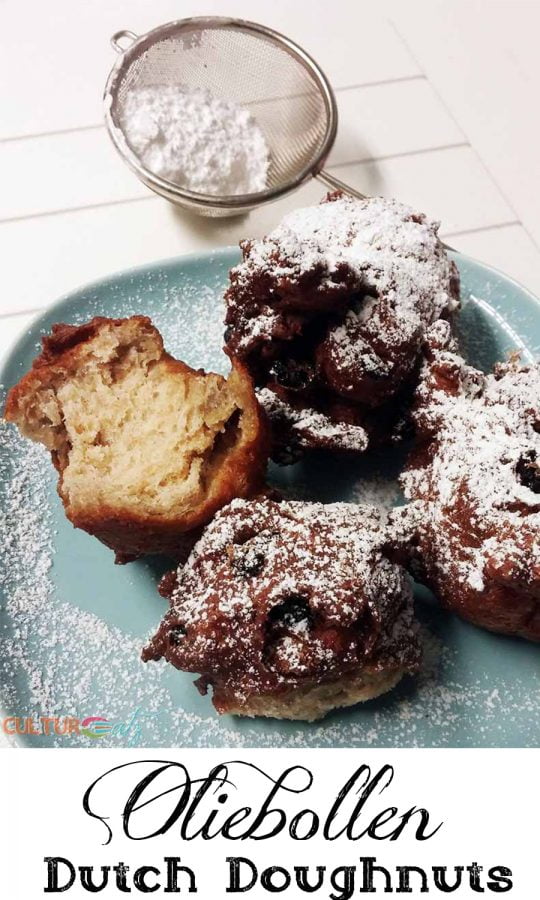 I cannot believe I am about to write this, but this is the very last Daring Kitchen ever. I join the Daring Kitchen in 2009 and I have been an on and off member ever since. It was the first monthly challenge group I have ever joined.
Every month we truly explored either a challenging recipe or learned very specific techniques. And I even hosted twice with Edible Containers (I made bacon cups) and Pâtés and Bread. Times change, less people participate now. There is a life cycle to these groups but this one has been around the longest I think.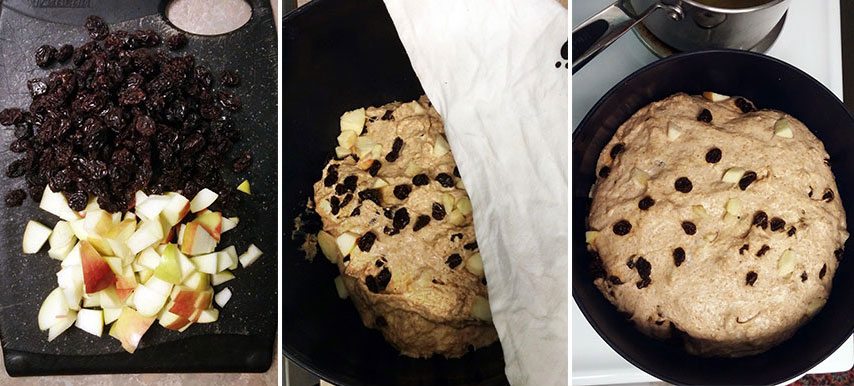 The Daring Kitchen December 2016 is hosted by Francijn Brouwer, from the blog Koken in de Brouwerij, who live in the Netherlands. I remember seeing Francijn's name since day one and she has participated in 98th challenge in total. That is amazing, she well deserves this last honor. The Daring Kitchen, you will be missed!
A Dutch New Year's Eve Tradition
Oliebollen were first made by the Batavians and Frisians tribes and they were flat at first. Cool folkloric story ahead: the goddess Perchta would fly through the mid-winter sky with some evil spirits pals of hers. Perchta liked to cut open the bellies of all she came across (fun gal) if you ate a oliebollen, her sword would slide off the body of whoever ate them because of the oil.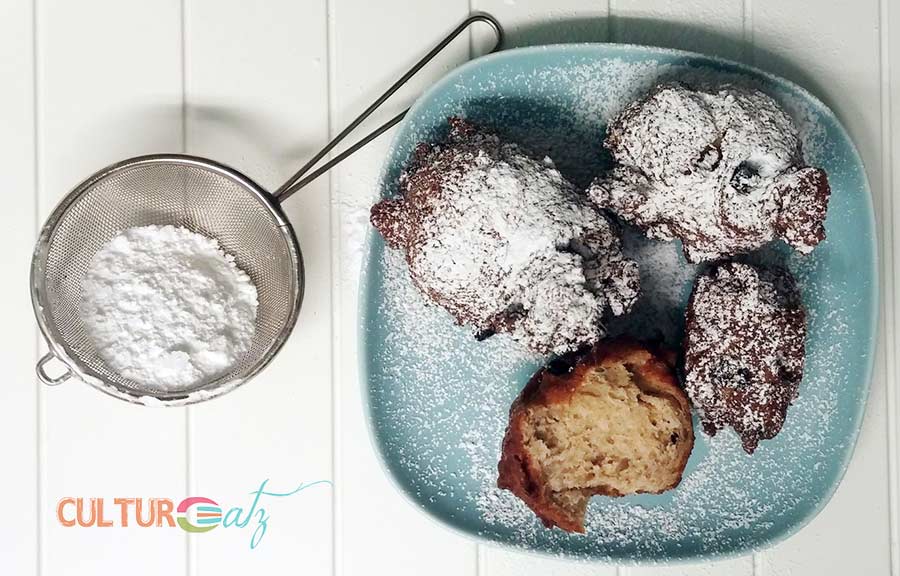 If you translate Oliebollen directly, you get an oil sphere. Not a very sexy translation. But basically it means a fried dough, like a beignet or fritter.
That sounds much better. Some just fry the dough plain but here we have added raisin and apples. You could try other dried fruits and nuts perhaps! Then finish it off with a heavy dusting of icing sugar. They are the perfect breakfast, snack treat or dessert!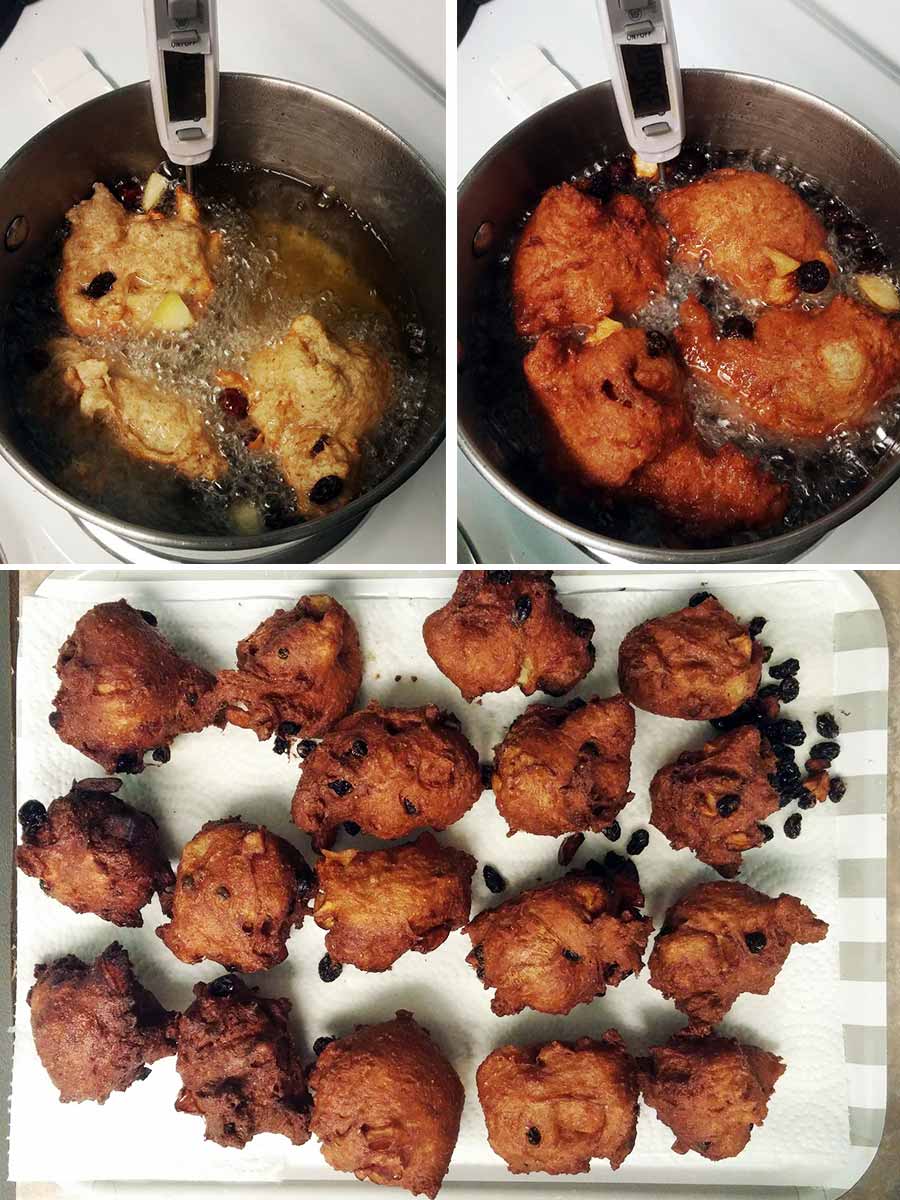 Yields 20 to 25 oliebollen
Oliebollen | Dutch Doughnuts
Oliebollen are a fantastic Dutch New Year's Eve treat. These Dutch doughnuts are made from a thick yeast dough peppered with dried fruits and apples which is fried till perfectly golden.
1 hr, 25 Prep Time
30 minCook Time
1 hr, 55 Total Time
Ingredients
300g / 2 1/2 cups whole wheat flour
200g / 1 1/2 cup plus 5 tsp all-purpose flour
10g / 3 tsp instant yeast
10g / 1 1/2 tsp salt
25g / 2 Tbsp caster sugar
3g / 1/2 tsp cinnamon
150ml / 1/2 cup plus 2 Tbsp brown beer (room temperature)
175ml / 3/4 cup water (room temperature)
175ml / 3/4 cup milk (room temperature)
50g / 3 1/2 Tbsp unsalted butter (melted but not hot)
1 small egg
200g (7 oz, or 1 1/3 cups) raisins
1 small apple or half a big apple
vegetable oil for frying
powder sugar
Instructions
In a large mixing bowl mix flours and yeast with a whisk.
Add salt, sugar and cinnamon, and mix again.
Add beer, water and milk (mind the room temperature), the melted butter, and the egg.
Attach the paddle to your mixer (or the dough hook, if you don't have one) and mix the ingredients thoroughly. Go on until the dough becomes elastic, a few minutes.
Let the dough rest for 15 minutes.
In the meantime cut the apple in small cubes, as big as peas or beans.
Add raisins and apple to the dough, and mix well with a spatula.
Put a wet towel over the bowl, and let the dough rise for an hour, until is has nearly doubled in size.
In the meantime, put the oil in your deep fryer. Heat it to 180°C / 355°F.
Get ready for cooking: place a tray on the counter and cover it with two layers of paper towels. Have something ready to place your scoops on, to not cover your counter with grease. And have a timer handy, to track frying time.
Once the dough has doubled in size and the oil is hot, dip your ice scoop in the oil to avoid sticking, and fill it with dough, leveling it against the side of the bowl. Take care to include a reasonable amount of filling.
Release the doughball carefully into the oil, by sticking the scoop into the oil and pulling the lever. For now, don't add more oliebollen. Start the timer.
Observe the behavior of the oliebol. It will start floating around, and after some time, it will turn over automatically. That way, in the ideal situation, it will brown on both sides. If the oliebol doesn't turn over, help it when the frying time is halfway over, using a fork.
After five minutes of frying, take it out of the oil and put it on the tray with paper towel. Wait a minute, and then cut it through the middle with a sharp knife. Look at the center. Do you see raw dough? Then you should have cooked it longer. Do you see a bread-like texture? Then it is done, and you could even try to shorten the cooking time.
If you are satisfied with the texture? Then start again, but now with a few oliebollen at once. Are you not satisfied? Try again with a longer or shorter frying time.
Keep frying until there is no dough left, and make sure the oliebollen are all the same size, otherwise they will need different cooking times. Don't forget to start the timer with each batch, and remember that the ones you put in first, should be taken out first.
Oliebollen are best when you eat them while they are still hot and crunchy. Sprinkle them with powdered sugar and enjoy!
7.8.1.2
435
https://cultureatz.com/oliebollen-dutch-doughnuts/
Want to see a video presentation of this recipe? Check this out…
I need to reminisce, here are some of my most memorable past Daring Kitchen challenges. I will truly miss this group.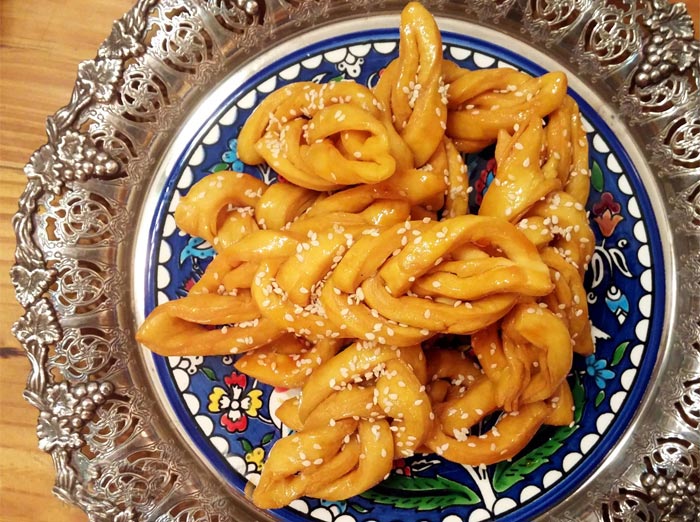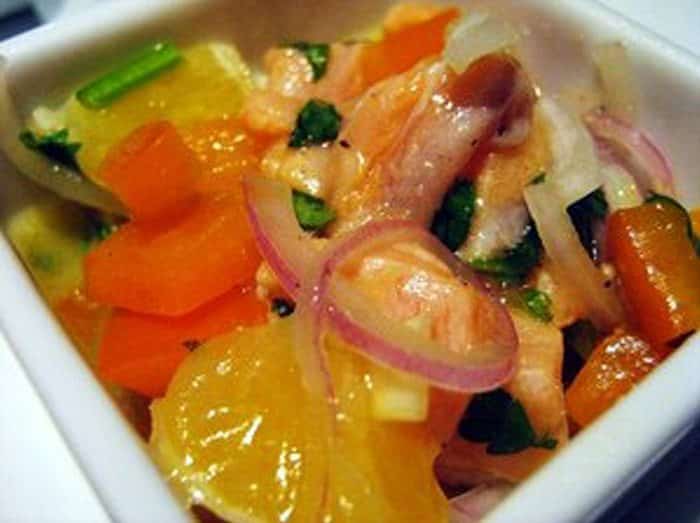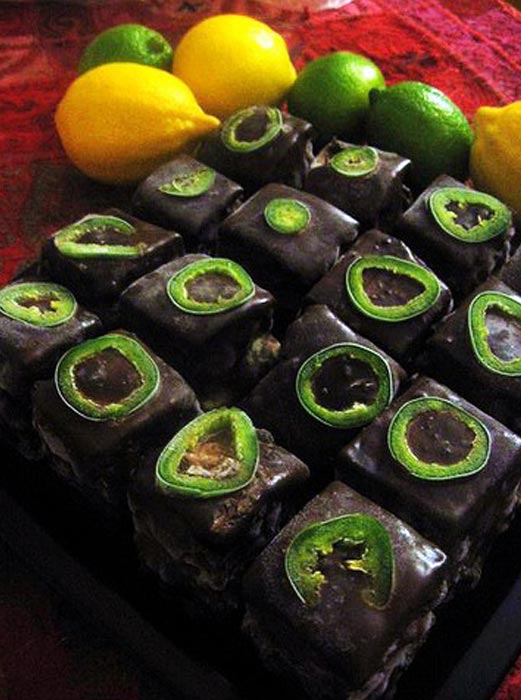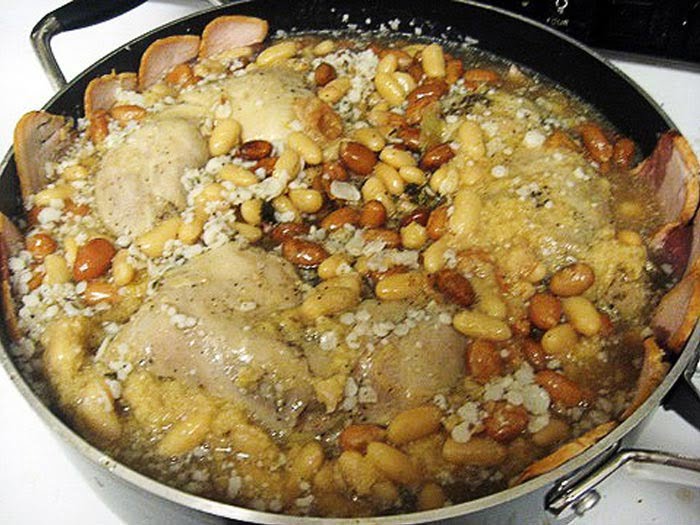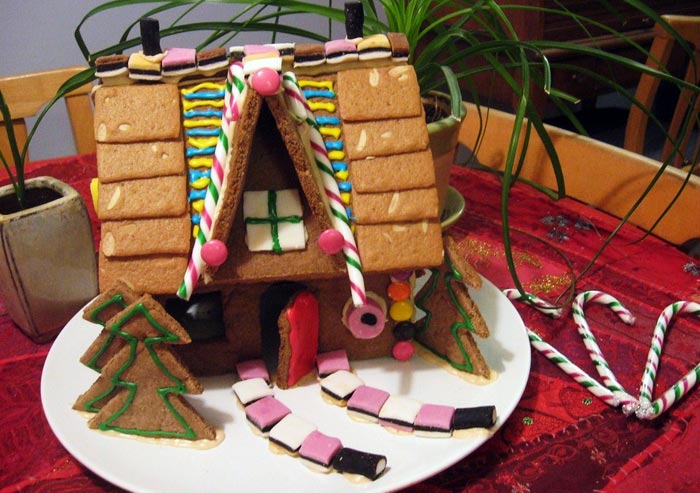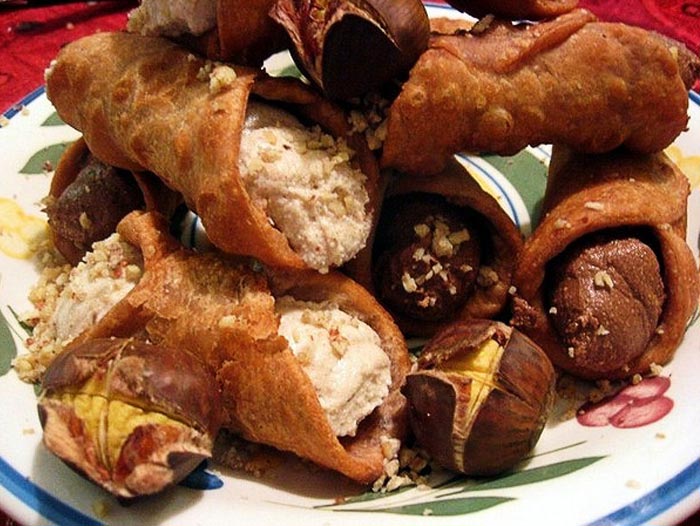 Did you make one of my recipes? I would love to see it. Take a photo and tag me on Instagram @cultureatz.
EDITOR'S NOTE: This post may contain affiliate links (disclosure policy). Please support CulturEatz by clicking on the links and purchasing through them so I can keep the kitchen well stocked. It does not alter the price you pay.