Evelyne and Lingling are back with another snack tasting video. This time we tried 12 different Quebec snacks, which is in Canada by the way 😉
Just before I get into the Quebec snacks portion of the post, I wanted to mention I will be taking a 2 week break approximately from blogging. Someone in my immediate family is having a huge operation today. Let's hope all goes well and I may be needed for help and support. So I am relieving myself of all personal commitments at this time.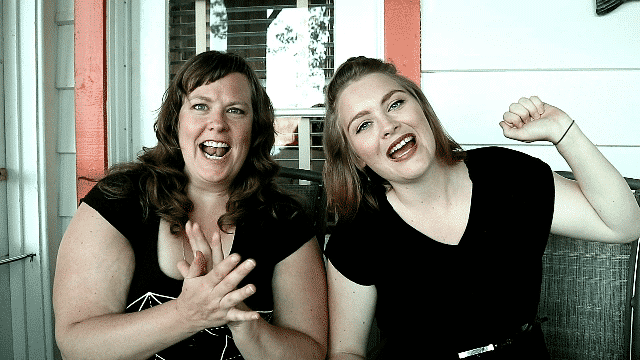 Lingling is a Danish girl living in China. As matter of fact that is where I met this YouTuber named Lenaaround. When in Beijing we did a Chinese snack tasting video collaboration…you can see all 4 Chinese snack videos in post blog post right here.
What a pleasant surprise I had when she asked if she could come visit me for a week in Montreal during her North American holiday this summer. So obviously I told her we had to taste Quebec snacks while she was here.
On the menu are several kinds of dried fish, ketchup chips, we will drink two evergreen teas, have 2 cheeses, drink ice cider, eat 2 kinds of chocolate, taste rillettes de canard and have a sip of maple syrup.
I hope you will enjoy this video discover new foods from a little place on earth I call home…and have several moments of laughter 🙂
So have ever heard or tried any of these snacks before?
Let me know below in the comments which ones you have tried.
Which ones would you like to try?
And which ones make you cringe in discuss lol?
Finally, are you subscribed to my Youtube channel? You are missing out on the fun. Just click on the button bellow to subscribe NOW!