Chocolate lovers, I am calling out to you today! We're going deep into the decadent world of chocolate-filled desserts with this no-bake double layer chocolate pie.
This indulgent recipe is definitely one for those times when you feel like splurging – but don't want to turn on your oven or wait too long for a result. The layers of this double layer chocolate pie are a decadent chocolate ganache and a light chocolate mousse that will leave the table begging for more.
Plus, drizzling on some delicious dulce de leche or maple taffy and adding a sprinkle of sea salt raises this treat from the divine to downright sinful!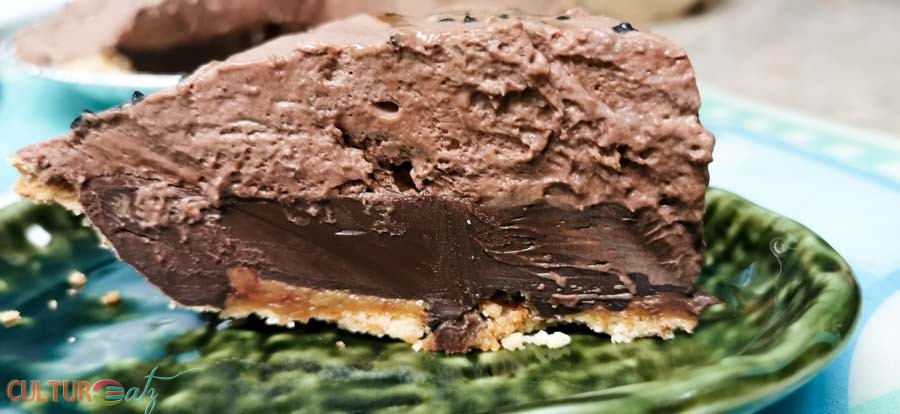 How Chocolaty Do You Like It?
This week, a friend and I went to this famous pie place in Montreal called Rockaberry. They specialize in insane and very tall pies. Do not go too often hear because it is both a calorie and financial splurge.
Every time my two final choices are the same: triple chocolate pie and the Bananalicious pie. So I went for the Bananalicious slice and unknowingly Rebecca got the triple chocolate pie.
When she told me I was like "YES", I can at least get a bite. The Bananalicious pie is really good but it only has a thin layer of weak-tasting chocolate mousse. I got envious of my friend and I seriously considered buying a slice of triple chocolate pie to take home.
But at 9$ a slice, that is a high price. I had already just bought one. Since we were going to swing by the grocery store, I then decided to get the few missing ingredients I did not have at home to try and replicate the luscious chocolate pie.
Composed of an Oreo crust, a thick wedge of chocolate ganache, and a massive layer of chocolate mousse, it is THE no-bake double layer chocolate pie of any chocolate lover's dream.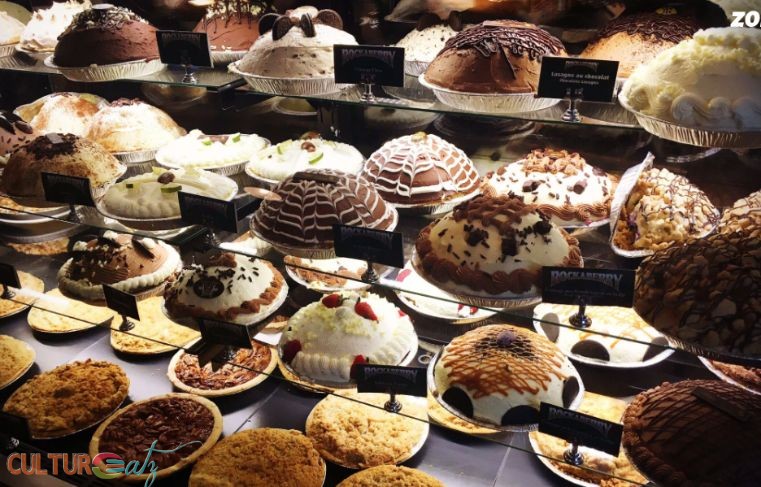 The Ultimate No-Bake Double Layer Chocolate Pie
I knew I had most of the ingredients at home but I was missing dark chocolate and heavy cream, so I got them on our quick grocery expedition. The next was pie day. Tiny lie in my recipe, sort of. The recipe specifies a pre-cooked pie shell. So it's up to you to figure out that part. Personally, I knew I had a pre-made frozen pie crust in the freezer. The rest of the recipe is truly no baking involved.
Nest, the chocolate ganache was prepared. I am OBSESSED with ganache made with dark chocolate. These quantities gave me just about a 1-inch high layer, just as I wanted.
My original plans did not include a second layer but since I only could get a 2-cup container of cream, the idea of a mousse stood out. Here we will be using cocoa powder and I also chose to stabilizer the mousse with gelatin so it will keep its shape. The chocolate mousse is very easy to prepare. Just layer it on top of the ganache as evenly as you can.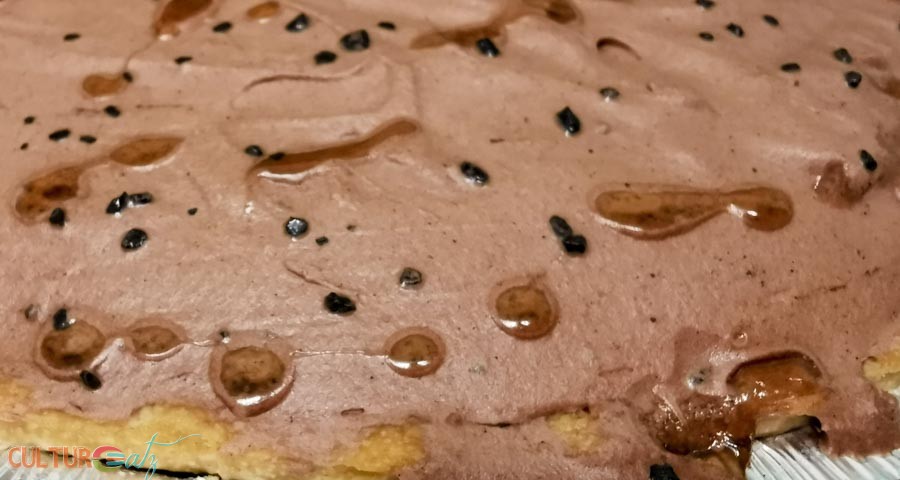 Rockaberry's Triple Chocolate Layer Pie VS Evelyne's Double-Layer Chocolate Pie
Now for the customizable part of the recipe. This is optional but you could choose to add extra toppings to the pie. I had some very old and crumbly dulce de leche which I managed to sorta melted down and placed at the bottom of the pie shell. I also had a small amount of maple taffy in the fridge, just enough to dot the top of the pie.
Although it is optional, I would highly recommend sprinkling a bit of sea salt flakes on top. It was the perfect recipe to use black lava Hawaiian sea salt to give it a special decorative look.
Rockaberry's pie is delicious for sure, probably uses coconut fat which gave a nice subtle taste, and it was overall very sweet. My version did not have quite as much height, as I expected. Mine tasted richer ( from 2 cups of 35% cream) but was drastically less sweet, in a good way. Should you make this recipe and want it sweeter, add some sugar to the ganache and a bit more to the mousse. I am definitely happy with my version.
One big difference: 9$ for a slice of lie VS 9$ for a whole pie!
No Bake Double Layer Chocolate Pie With Ganache
Looking for an intense chocolate splurging. Then you must try my double layer chocolate pie with chocolate ganache and chocolate mousse.
Ingredients  
Dark Chocolate Ganache Filling:
10

oz

good quality dark chocolate, finely chopped

(340g)

1

cup

heavy whipping cream

(240g)

2

Tbsp

unsalted butter
Chocolate Mousse:
1

tsp

unflavored gelatin

1

Tbsp

cold water

2

Tbsps

boiling water

1/2

cup

sugar

1/4

cup

cocoa powder

1

cup

heavy whipping cream

240g

1

tsp

vanilla extract
Optional:
Sea salt flakes

I used black lava Hawaiian sea salt

dulche de leche

or maple taffy
Instructions 
Dark Chocolate Ganache Filling:
Chopped the chocolate into small peices nad place it in a medium bowl.

In a small saucepan or a microwave, slowly warm the cream and butter until bubbles barely appear on the surface. Pour over chocolate and let stand for 5 mins.

Stir well with a spatula until the mixture is well combined and smooth. Pour into the pre-cooked pie shell and place the pie in the fridge.
Chocolate Mousse:
Sprinkle the gelatin over the cold water in a small bowl and let it stand for 1 minute until softened. Add the boiling water over the gelatin and stir well until all the gelatin is completely dissolved. Set aside.

In a stand mixer or electric mixer, add the whipping cream, sugar, cocoa, and vanilla in a medium bowl. Whisk slowly until the sugar and cocoa are incorporated, then whisk on medium speed, scraping the sides and bottom of the bowl until the whipped cream is stiff. Pour in the gelatin mixture and whisk until well blended.
Assembly:
Spoon the chocolate mousse evenly over the chocolate ganache.

Allow the pie to set for 1 to 2 hours in the fridge. Optional: drizzle with dulce de leche or maple taffy, or sprinkle lightly with sea salt flakes.

Serve at room temperature.