Want to make a cocktail that will guaranty Ohs and Ahs?
I had such a cocktail last Friday while on a small 45 min cruise in Old Montreal port.
The Hibiscus Martini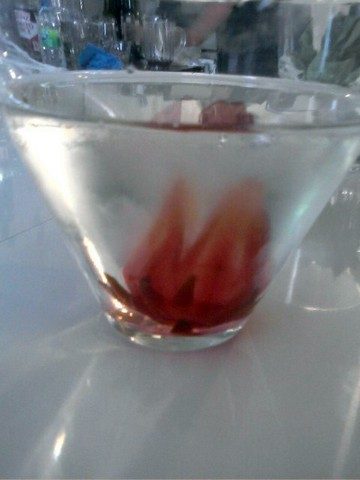 Yes that is a real hibiscus flower in my glass. And it is edible!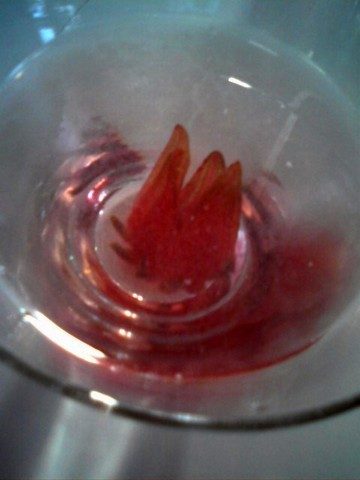 How cool is that?The barmaid was thrilled to prepare the cocktail, my companion and I both wowed at the stunning presentation and as I sipped my cocktail on the top deck of the ship our neighboring table had to interrupt and ask what I was drinking. My companion alwso ordered a drink that night with the flower: the Hibiscus Mojito.
This martini is pretty much the classic Cosmopolitan Recipe but made with white cranberry juice. At the bottom of the glass is placed one wild hibiscus flower. How does it taste? kind of like a marashino cherry but with a petal texture. I liked it a lot.
White Cosmopolitan Cocktail
– 1 1/2 oz vodka
– 1 oz white cranberry juice
– 1/4 oz Cointreau
– splash of fresh lime juice
Mix all ingredients in a cocktail shaker with ice. Strain into a chilled martini glass.
These flowers can be purchased in syrup. The small jar contains 11 flowers. Check out the Wild Hibiscus website to learn more, order and find recipes.