Want to surprise guests with a new kind of cold salad? Then try this Spätzle Salad, a special egg noodle, served with fresh veggies, bacon, cheese and a light dressing.
My new food obsession is spätzle (or spaetzel)! I consumed large amounts of it during my summer vacation in Austria and Hungary. What are they? Well they are like a cross between dumplings and soft egg noodles. You will find them in almost every plate served to you in Central European countries. Spätzle means "little sparrow". Almost all countries have the same spelling, yet in Hungary they are usually called nokedli. After reading this post you will be able to prepare your own delicious cold spätzle salad which will be a hit at your next pot-luck party.
And finally, a bonus at the end of the post with a few pics from my summer vacation! 🙂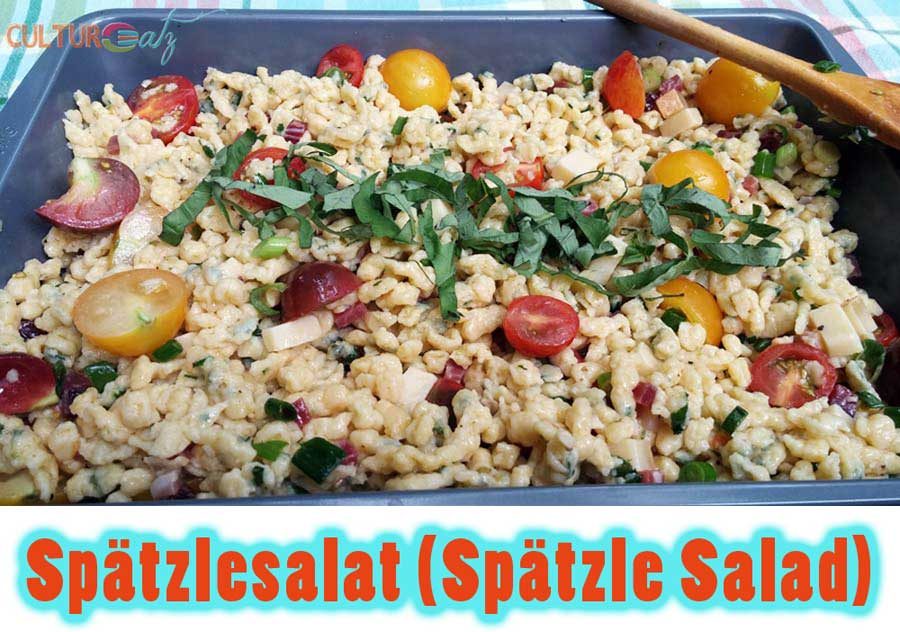 How to make Spätzle
Making spätzle is very similar to making pasta. Mix your dry ingredients, make a well in the center, add in your eggs and mix them in. The difference is adding enough water to get a thick pancake batter like consistency. And of course the less you mix, the softer your spätzles will be. Finally all you need to do next is boil them until they rise to the surface, about 30 seconds.
Traditionally you would just cut thin strips off a cutting board into the boiling water. To make things easier you could pass your dough through a colander or a potato ricer. But the best is buying a spaetzel (spätzle) press . I shelled out the 8$ for the cheapest model and it works great. Put some dough in the plastic block, swipe back in forth and the dough falls in like drops in the pot. The only important part to remember is you must clean it meticulously or leave to soak entirely. If the dough dries it is a bitch to clean off the press later.
And spätzles take very little effort or  time. By my third try I was down to 15 minutes from start to finish. The recipe here will give you about 4 to 5 cups of spätzle. Besides being a side (ha) you will find a variety of savory dishes made from them (like this spätzle salad or baked with cheese), as well as a couple of dessert recipes.
Can you serve Spätzle cold?
My recipe search for an upcoing pot luck was specifically for a cold spätzle salad. On vacation I had only seen it served warm so I did not even know if I would find a cold spätzle salad. I really hit the jackpot on Tara's Multicultural Table with this spätzlesalat recipe as I was looking for an actual spätzle recipe. Tara's is no-fail: I made it 3 times so far and the spätzles turned out perfect every time.
Probably most cooks will stick to bacon but if you have a European grocery store near you that has Tyrolean speck….you MUST get it. Speck is a ham, cut to look like bacon, salt-cured and smoked. No need to cook it and very addictive!
The spätzle salad was a huge hit at the party, therefore I am making it again for another party tomorrow. Also I have made just the spätzle with the dressing as a cold side dish for these killer hot summer dinners. Finally, adding herbs to the spätzle dough really makes it shine. Basil is the only one I have used so far. It seems one (me) cannot get enough of it.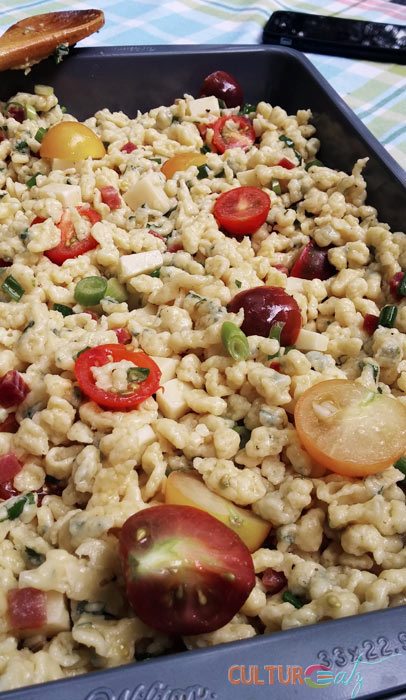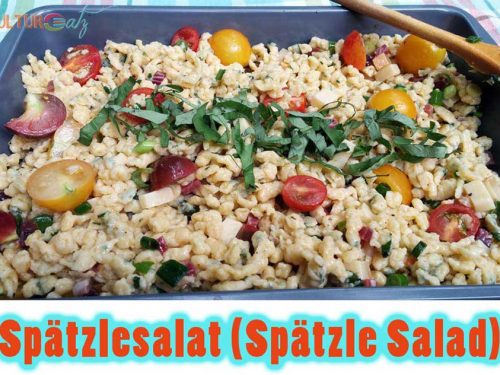 Spätzlesalat (Spaetzle Salad)
Ingredients  
For the Spätzle
2 3/4

cups

all-purpose flour

6

tablespoons

freshly chopped herbs

optional

1

teaspoon

salt

4

eggs

3/4-1

cup

water
For the Salad:
6

speck or bacon slices

2

garlic cloves

minced

2

green onions

thinly sliced

2

cups

cherry or grape tomatoes

halved

4

ounces

Emmentale

Swiss or stronger cheese, cubed
For the Dressing:
1/4

cup

olive oil

2

tablespoons

white wine vinegar

Salt and freshly ground black pepper to taste

Chopped fresh herbs for garnish
Instructions 
Mix the flour, mixed herbs and salt in a large bowl. In the center of the bowl make a well in the flour. Add the eggs and beat them in with a wooden spoon, not too much, to wet most of the flour. Bit by bit starting adding the water until the dough has the consistency of thick pancake batter.

Boil water in a large pot and place the spaetzle press over the lip of pot. Fill with 1/3 of the dough and glide the press back and forth. It will fall in drops into the boiling water. Cook until they float to the top, remove with a strainer and place in cold water. Keep going 2 more times with remaining dough. Press the last for the dough through with a wooden spoon.

Chop the bacon into bite sizes and cook over a medium heat on the stove until crispy.

To the cooled and well drained spätzle, add the bacon in a bowl and mix in the garlic, green onions, cherry tomatoes and cubed cheese.

Separately, whisk the remaining ingredients for the dressing and toss well into the salad. Garnish with fresh herbs and serve.
A visual escapade through Austria and Hungary
Keep an eye out as more Austrian recipes and Hungarian recipes are to come in the near future. Seems like I am the worst at getting travel pics up in a reasonable amount of time after a trip, I am adding a first batch here below. I have been back 6 weeks already yet I still wish I was there. I split my 2 weeks over Vienna (stayed with my little cousin), a few days at my cousin's in Styria (the south of Austria by the Alpine foothills), a day trip to the Wachau (an agricultural valley traversed by the Danube), and a few days in Budapest, Hungary.
It was a great mix of cosmopolitan cities, nature and country, cities rebuilding after the communist era, in addition to history, architecture and music. And I saw family I had not seen in 10 years, 35 years, and some I met for the first time in my life. It truly was one of the most wonderful and enriching trips of my life.

What an amazing view right? This is what my cousins see when they open the front door of their house in the country roads of Bruck an der Mur, about 90 min south of Vienna.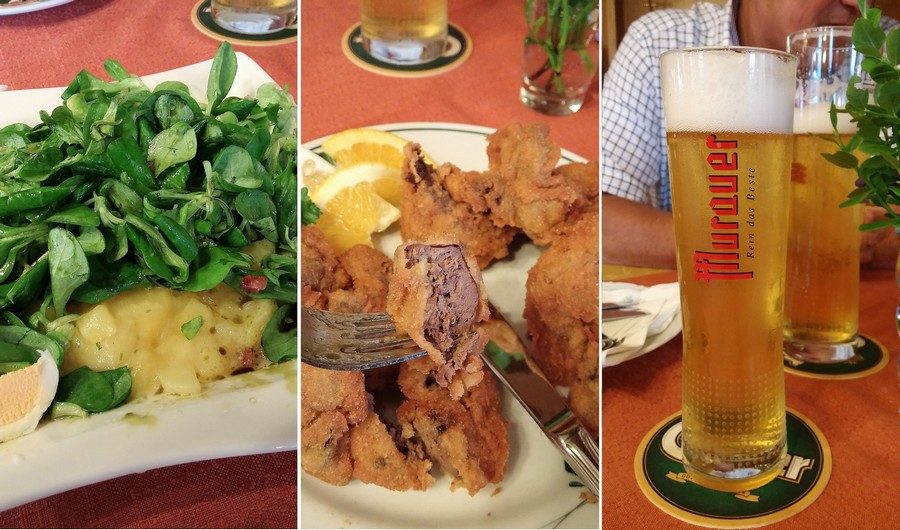 On the trip to my cousins we stopped at Gasthaus Bergerbauer which was my first real Austrian meal. There I devoured a Vogersalat (lamb's lettuce over a potato salad with speck and pumpkin seed oil) a dish of baked chicken liver (yes enjoy liver even after 10 week liver experiment), all washed down with a local beer.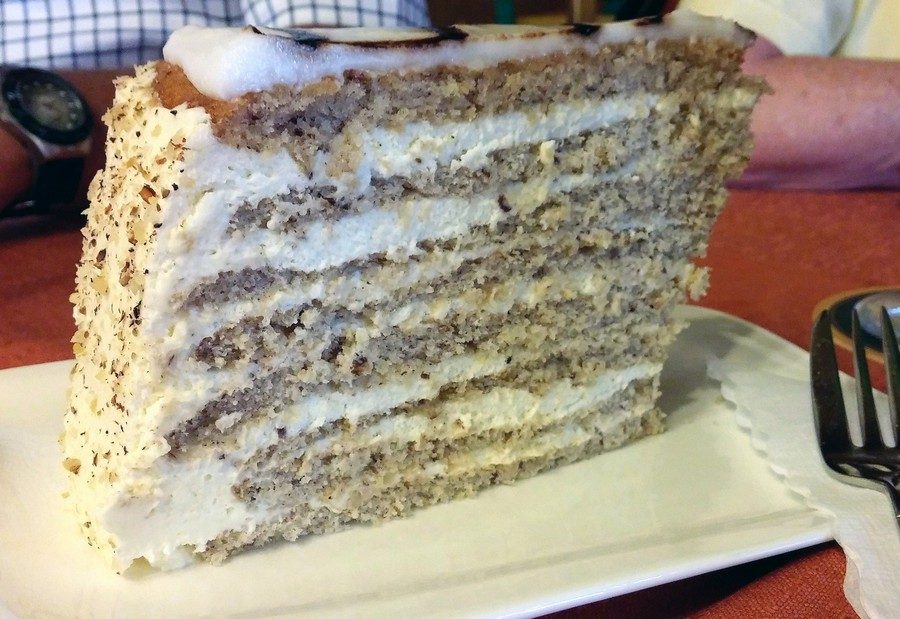 A I had to have dessert: a hazelnut cake called Esterházy torte.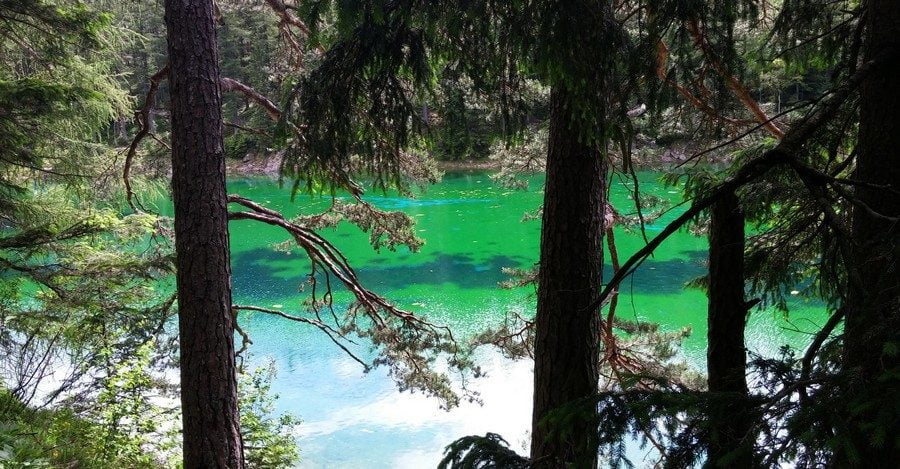 Grüner See (Green Lake) considered most beautiful place in Austria.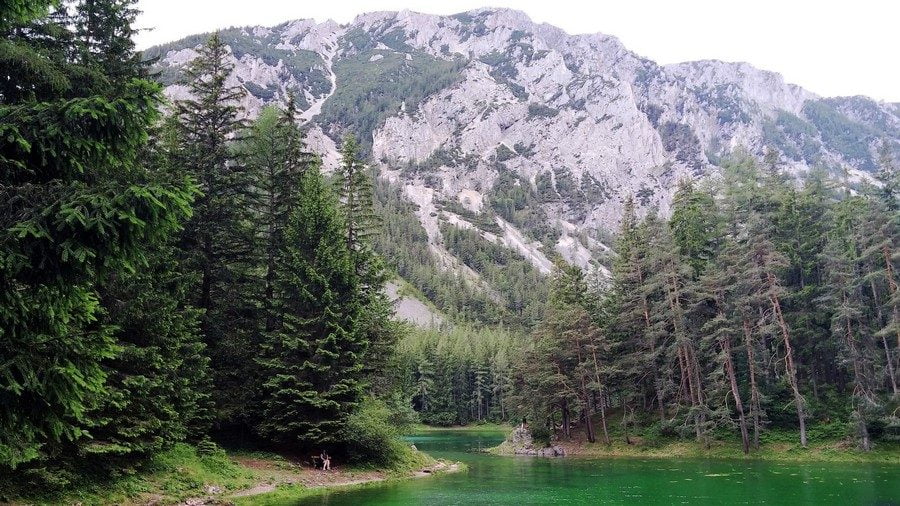 I am in the photo, see me sitting on a park bench bottom of pic 1/3 in from left?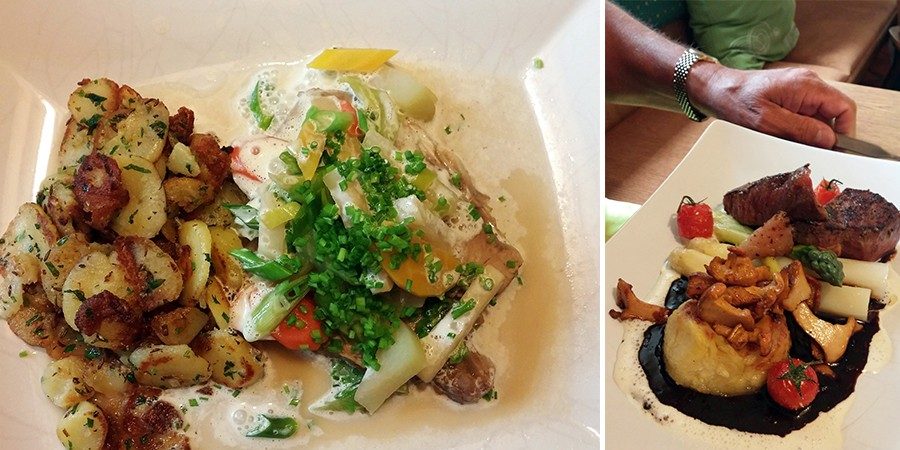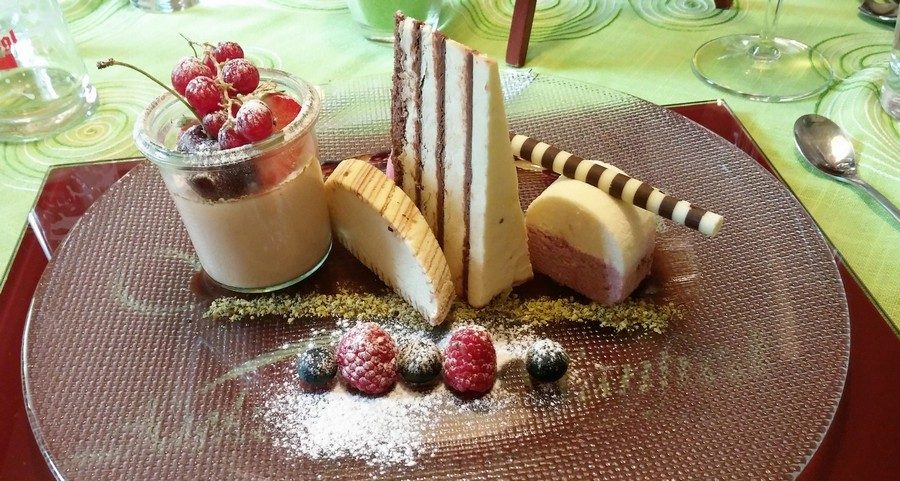 Absolutely fabulous hidden gem of a restaurant, my cousins know the owners. Tafelspitz (boiled meat), I forget some meat plate, and what a dessert plate at Wirtshaus Dahoam restaurant in Bruck an der Mur.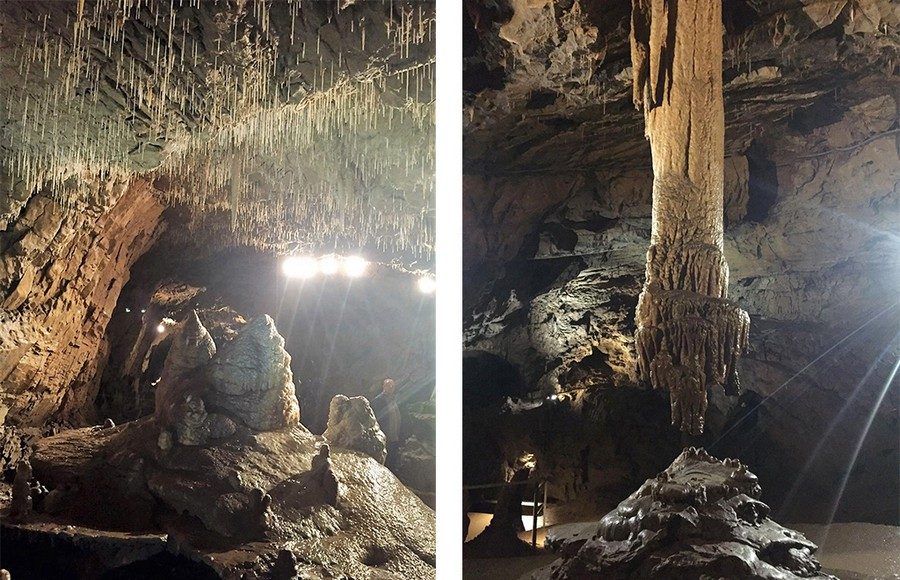 Stalactites and stalagmites at Lurgrotte, including the 15 foot long  "Prinz" stalactite.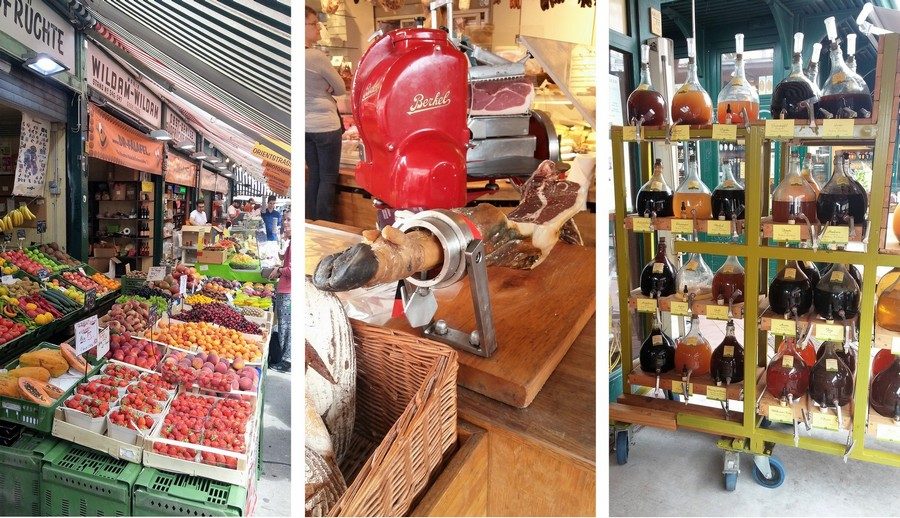 The Vienna Naschmarkt, a downtown open air market: fresh produce, cured meats, vinegars….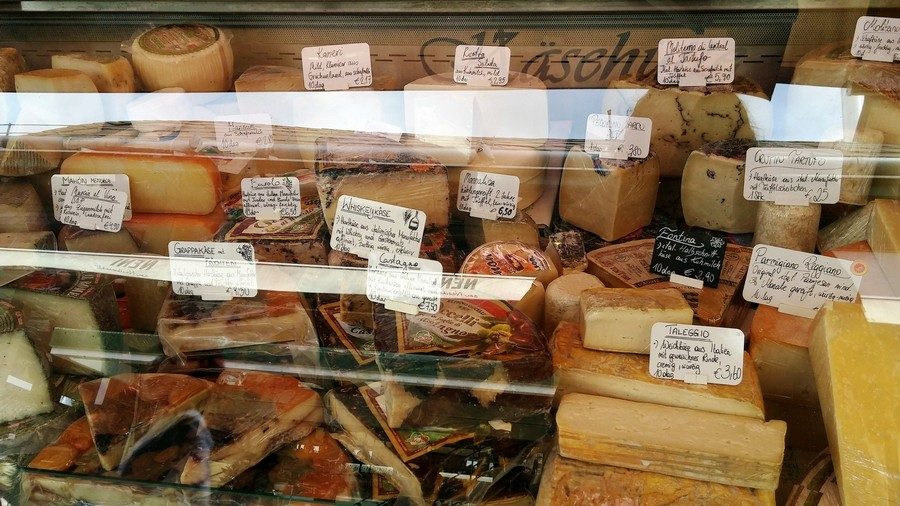 ….and CHEESE galore!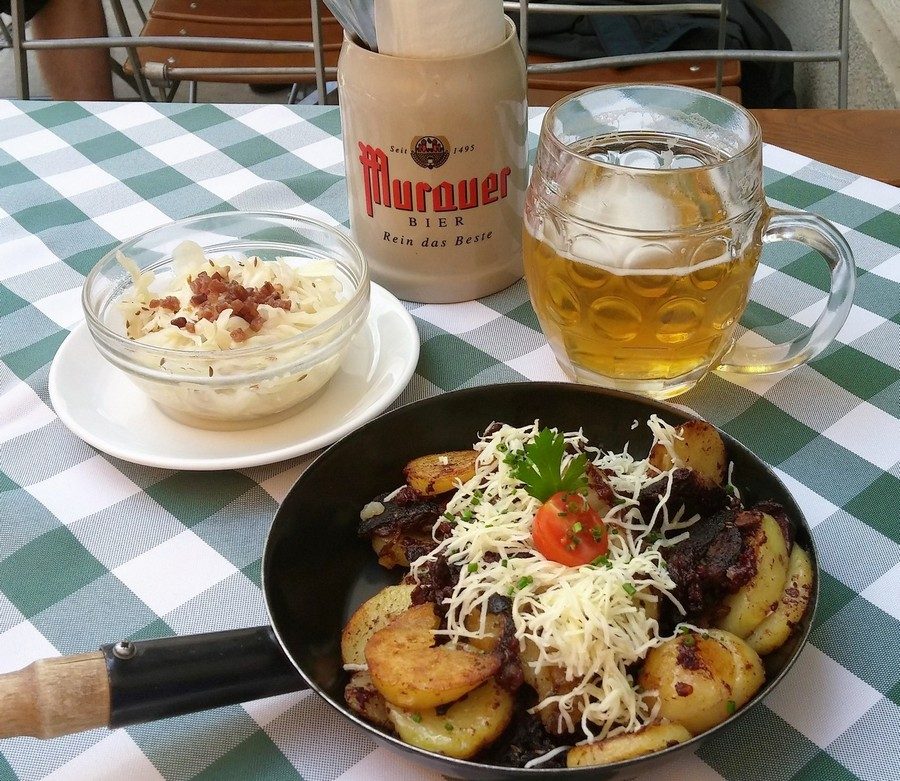 At the market I had a great lunch: Blutwurstgröstl, fried potatoes with black pudding.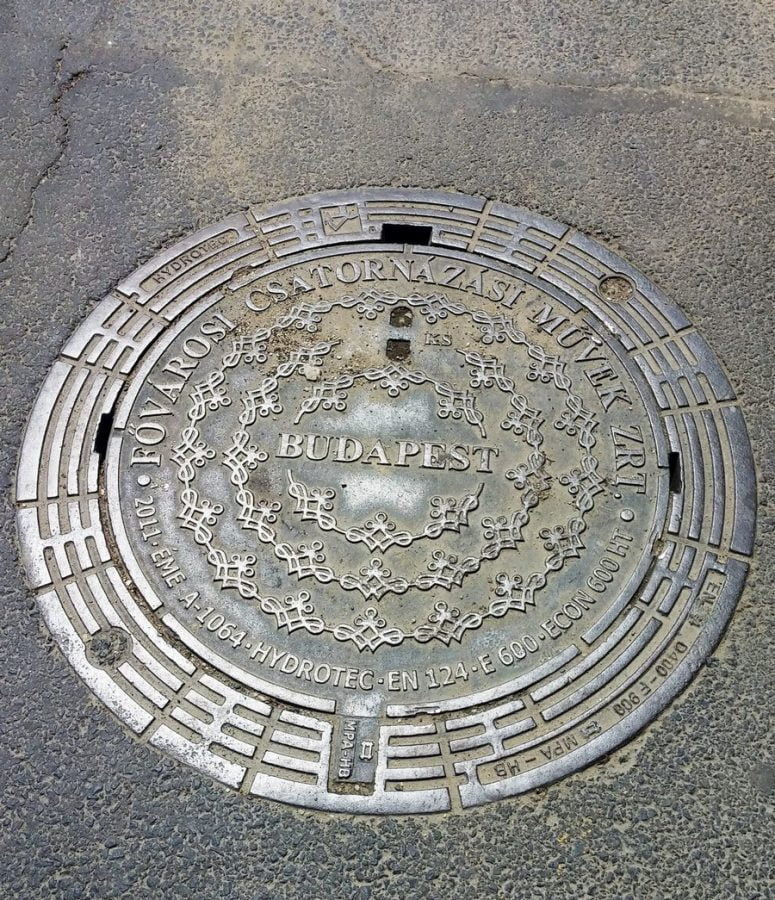 And now we are off to Budapest, well a  little sampling for this post….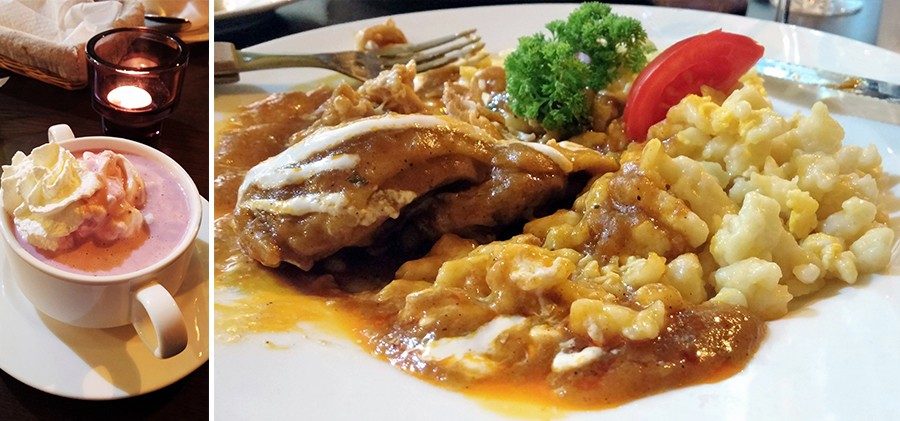 Arrived in time for a late dinner: cold strawberry soup (yes an appetizer) and chicken paprikash with nokedli (spätzle)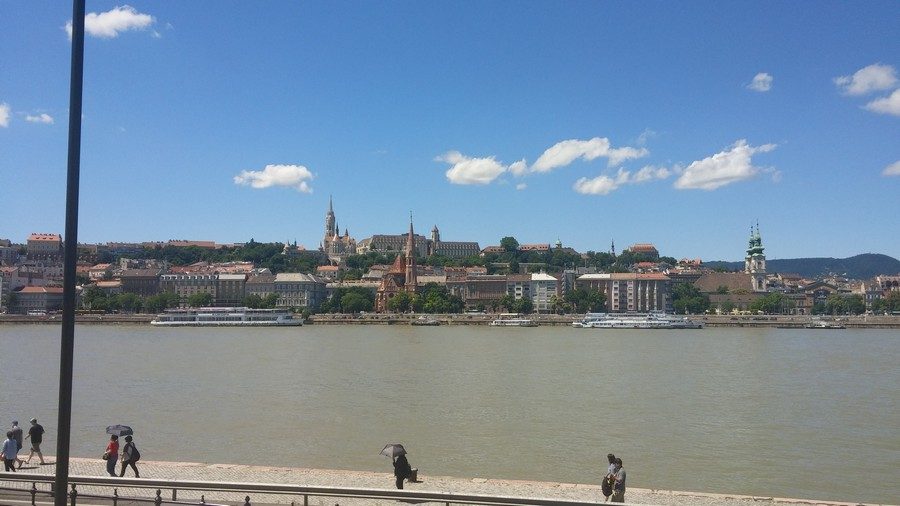 A view of the Buda side of the river with the Royal Palace and Matthias Church.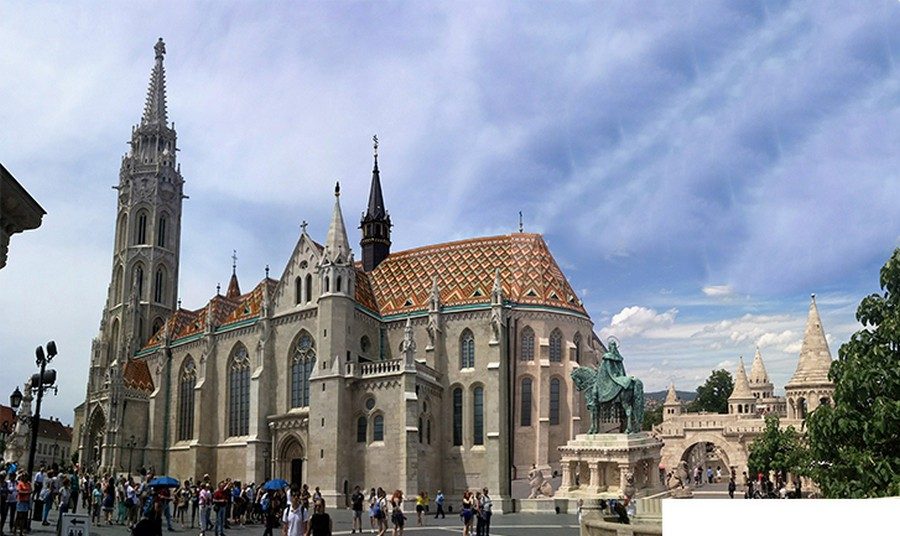 Gorgeous Matthias Church up close, look at the ceramic tiled roof!

And we end our first day at the Gellert Baths, one of about 9 mineral thermal baths right in the city. A bath complex has been located on this very spot ever since the 13th century!
Check out Part 2 of my trips pics, which includes a look Budapest and it's Jewish Heritage, and Part 3 with more Vienna and cruise on the Danube. And check out my Erdäpfel Vogerlsalat made with the unique Styrian pumpkin seed oil.