If you ever go to Toronto the main Farmer's Market in the city is held Thu, Fri and Sat at
St Lawrence Market.
Plan to give yourself a lot of time to explore the market if you are a foodie, it is huge. I first visited this market about 7 years ago and I fell in love with one particular shop specialized in rice.
correction: South Market open Tue to Sat (food shops) and the Farmer's Market is on Sat only
Lost on an island stand in the middle of a corridor of the basement floor is Rube's Rice. Rube is the owner and one of the first tenants of the present day market. He specializes in rice, beans, lentils, couscous and anything dried. I was so amazed back then by the exotic selection of rice I bought about 5 different kinds. I always dreamed of coming back one day to this shop.
Alas it took 7 years until I made it back. Not because I has not returned to Toronto since then, I have many times, but because we always ran out of time on the agenda. A couple of weeks back I was again in the Ontario capital city visiting a dear friend. We finally made it back to the market and to Rube's Rice shop….10 minutes before the closing of the market! It was a mad dash. Kind of funny when you think about it: I am not a huge fan of rice…not the plain white kind.
Well I may have been short on exploration time but I did not waste a minute in grabbing another selection of rices to take home. Next trip -which may very well be in a month or two – I demanded that a real trip to the market with plenty of leisurely time be on top of the outings list. But in the mean time I will share with you my rice finds!
Wehani rice
2 parts water for 1 part rice, bring to a boil and simmer 45 min
Wehani is an aromatic red whole-grain rice from northern California. It was developed from basmati rice seeds from India. Its grains are reddish-brown in color and slightly resemble wild rice. When cooked, the rice produces an aroma similar to that of hot buttered peanuts, and is slightly chewy.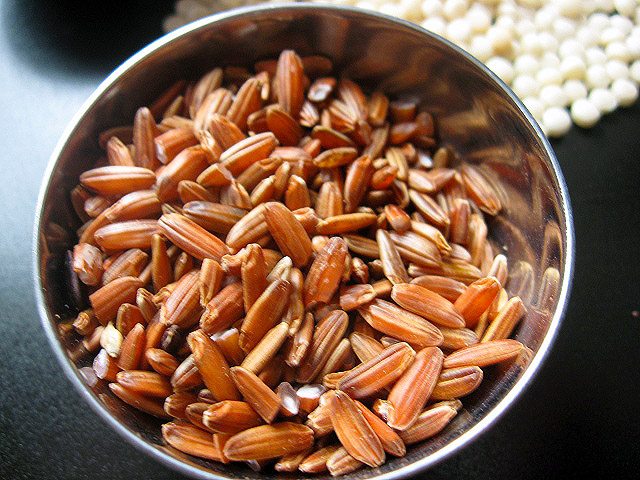 Jade Rice
1 1/2 parts water for 1 part rice, bring to a boil and simmer 20 min
Now this one I was already familiar with and just adore this unique rice. Bamboo rice is short grain white rice infused with pure fresh bamboo juice. When cooked, it is pale green and tends to be quite moist and viscous, causing the grains to stick together. This rice is high in vitamin B, and gives it a flavor and aroma much like that of a green tea.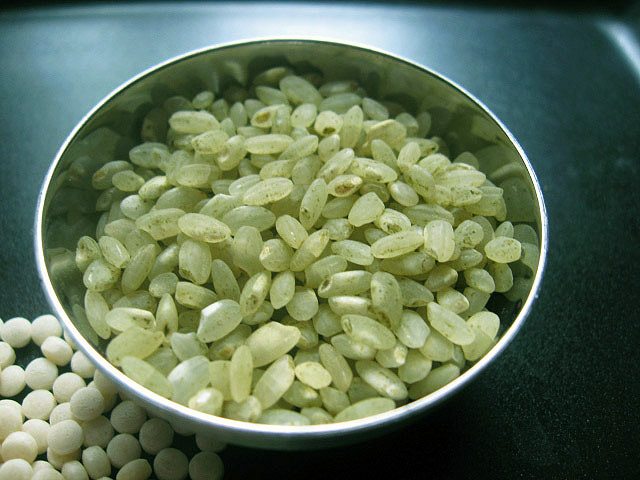 Madagascar rice
1 3/4 parts water for 1 part rice, bring to a boil and simmer 20 min
The Madagascar Pink Rice, a unique Malagasy rice variety grown from a single seed, has an elusively aromatic taste of cinnamon, cloves and nutmeg, and is also nutritionally dense.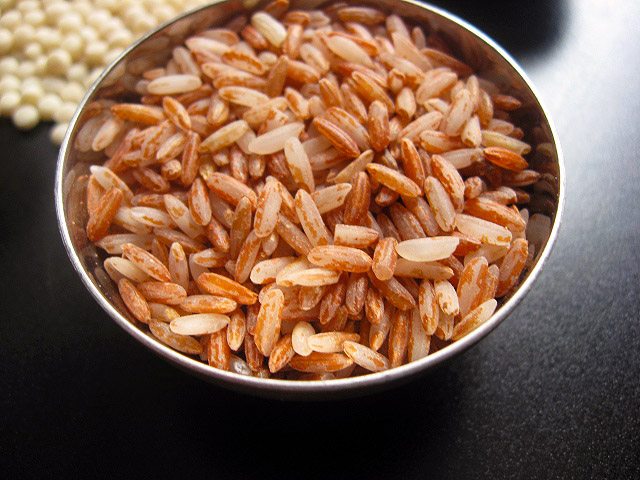 Volcanic rice
1 3/4 parts water for 1 part rice, bring to a boil and simmer 30 min
Volcano Rice is a mineral and an antioxidant packed blend of traditional aromatic West Java rices grown on volcanic soils rich in magnesium, manganese and zinc. It is grown by family farmers in the Tasikmalaya region of Indonesia.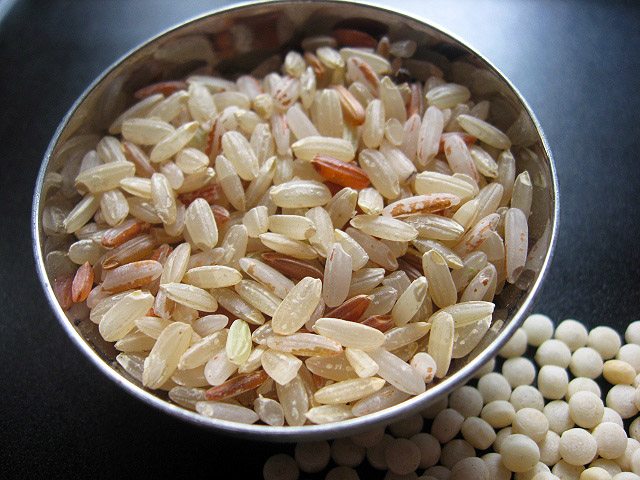 Israeli Couscous
1 1/4 parts water for 1 part rice, bring to a boil and simmer 9 min
Not a rice but it seems like this couscous is everywhere all of a sudden, especially in the foodie blogosphere. Ptitim is an Israeli toasted pasta shaped like rice or little balls. Outside of Israel it is known as Israeli couscous or Jerusalem couscous. Ptitim were invented during the rationing period in Israel, from 1949 to 1959, when rice was scarce.