What a busy week it's been! So much happened and I am so vegging out today…with a unique drink called Nam Manglak. But before I get to that I have a couple of announcements…
1. Make sure to visit the Dating Kitchen's Food Talk section this week. It features an article I wrote on about ice cream. It's up tight now: NOT your Vanilla Ice Cream.
2. My bedroom renovations are over. I have my new floor. So excited! I have been slowly moving things back in and will sleep in my bedroom tonight after 1 week of camping in the living room. No idea when it will be done since not as 'urgent' but  my kitchen will be redone too.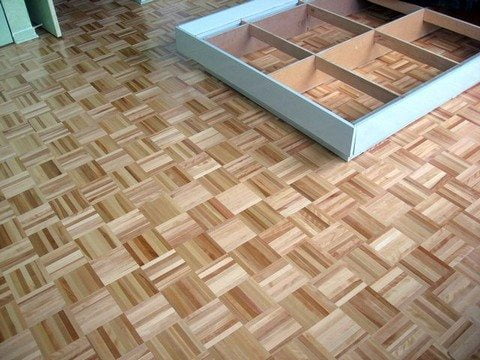 —————————————————————————————
Would you like a glass of Nam Manglak? Perhaps you know it better as Thai Basil Seed Drink. No, you never heard of it? Well neither did I until yesterday. I was in Chinatown courageously picking exotic new fruit to try in an Asian grocery store and I picked up a couple of things from the shelves as well to try. I picked up some palm sugar and what I thought was tiny black sesame seeds.After all that is what the package said.
But the lady at the cash quickly informed me 'No, the black sesame seeds are in the back, this is not sesame seeds'. OK so what is it? She said you mix it in drinks in the summertime and its called Hôt é (the Vietnamese name). Apparently the claim of sesame seed is a direct result of lost in translation syndrome. So I said I would try this stuff and come back another time for the sesame seeds.
I made a B line for the laptop on my way home to research this Hot E. So they do indeed make drinks with it and in English they are actually know as Thai Basil Seed Drink. These seeds swell up in minutes forming a gelatinous shell. They are said to resemble tadpole eggs….not pretty but really good. In Asia you can by this stuff in a bottle like you by a Coke or a Pepsi here. I found a few recipes and chose Appon's Thai Food version, adapted.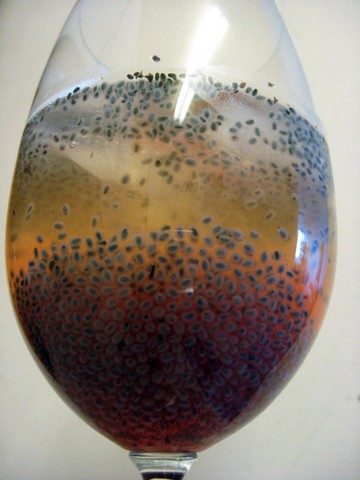 Thai Basil Seed Drink
For 1 glass
1 1/2 tsp Thai Basil Seeds
300 ml Water
1 1/2 Tbsp palm sugar (use any sugar you have)
1 Tbsp Honey
1 1/2 tsp Rose Water
grenadine syrup
Ice
Mix sugar, honey and rose water.
Heat 50 ml of the water in the microwave a bit and add to sugars. Stir until dissolved.
Add the seeds and the remaining water. Mix well.
Add some ice cube and poor in a bit of grenadine syrup.
Wait a few minutes and watch the seeds swell up and enjoy!
The basic recipe is the water, seeds, sugar and honey. The flavoring is up to you and only limited by your imagination. Here are some ideas: grenadine, rose water, cream, sweetened condensed, coconut milk, syrups like chocolate, strawberry, almond, hazelnut, caramel.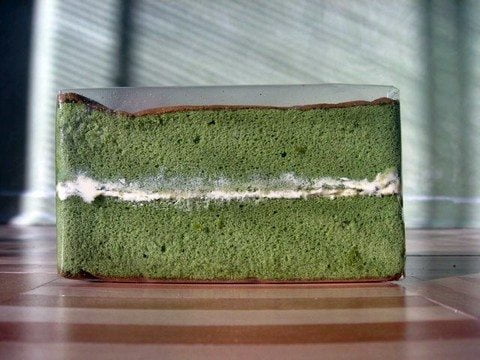 I enjoyed my Nam Manglak with a slice of green tea cake I purchased in an Asian Pastry shop. The drink was yummy and the seeds are fun to crunch on…a bit like tiny tapioca bubbles in the popular bubble teat shops. Apparently some used these seed for dieting (feeling full with swelled seeds filling the stomach) and they are also used for the medicinal purposes in India to reduce blood sugar levels. It also prevents peptic ulcers and other stress related conditions like hypertension, colitis and asthma.