I really need to get on a smoothie wagon! I know they are healthy and the rave right now but for some silly reason I forget. No more procrastination, now that I have two amazing books devoted entirely to smoothies which were written by two fabulous fellow food bloggers. They are just delicious whether they are fruit based, surprisingly great veggie based, tea or coffee based, and some that are just a decadent yet healthy dessert.
I will tell you all about these two books shortly and I will share with you the recipe I first sampled. If falls under the coffee category but I would have this for dessert to: the Maple Walnut Coffee.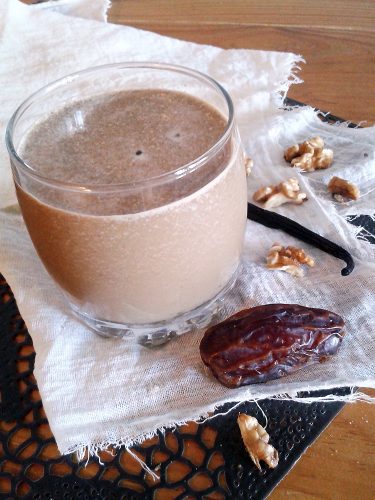 Blend: The Basics gives tons of tips and tricks to help you make the most of your smoothies, including how to wash fresh produce, flash-freeze fruit, make sure your smoothies come together as quickly as possible without sacrificing their artisanal flavor (including info on how to put together a "smoothie kit"), and much more!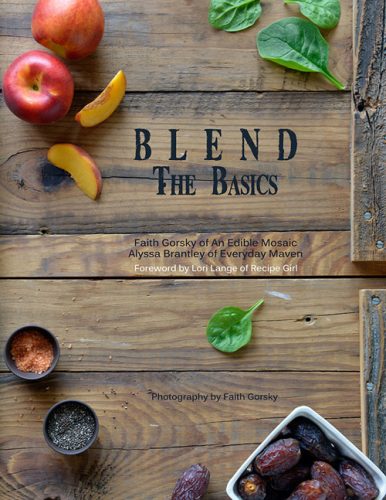 Blend: Artisanal Smoothies for Food Lovers, Summer Volume 1 is a compilation of 25 summer and fall-themed smoothies such as Gingered Apricot, Minted Strawberry Melon, Vanilla Fig, and Concord Grape + Greens. (Look out for more BLEND volumes coming soon!)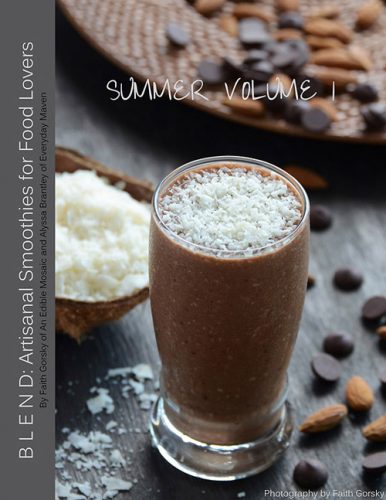 BLEND has been a labor of love for Faith Gorsky of An Edible Mosaic and Alyssa Brantley of Everyday Maven, two smoothie-obsessed food bloggers whose common interest in artisanal smoothies and shared desire to elevate smoothie-making has kept them up countless nights. For the last year and a half, they've been developing recipes, photographing them, and of course, refining the flavors until they were just perfect.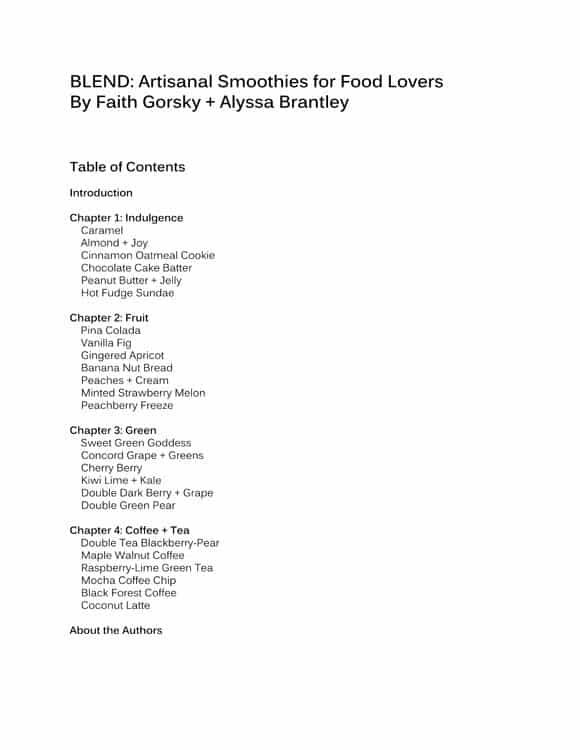 BLEND smoothies have a balanced flavor profile, whether it's achieved through just a few super fresh simple ingredients, or a well-thought out combination of a pinch of spice and a dash of extract. You probably already have many of the pantry staples on hand, and if not, they can all be easily found in any health food store, as well as most regular grocery stores. Not only are all BLEND smoothies made with clean, easy-to-find ingredients, but they are also dairy-free, gluten-free, and vegan (honey is used in some) in most cases.
You can purchase both books together or individually at SimplyArtisanal.com. Blend: The Basics is $7.99. Blend: Artisanal Smoothies for Food Lovers, Summer Volume 1 is $9.99. Or get both e-books can be purchased as a bundle for $14.99.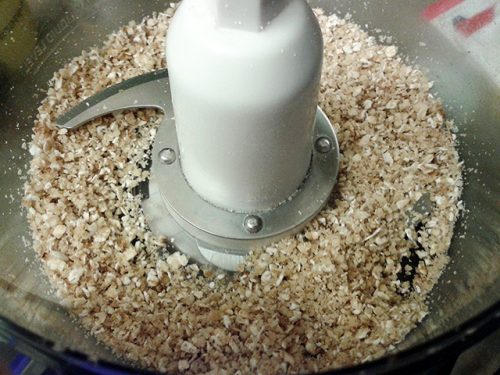 I chose to make the Maple Walnut Coffee from BLEND The Basics and Summer Volume 1. Now I can pretty much guess that Faith was the main author of this recipe. I have followed her blog for a long time so it feels like her. And like all her recipes I was not disappointed. I love iced coffees and I could tell this recipe would have a really nice earthy and sweet flavor from the dates, oats and walnuts…all favorites. It was very satisfying and better than I had expected. Only thing is I might just skip the Stevia entirely next time.
Make sure to check out the other sample recipes the authors have made available to everyone.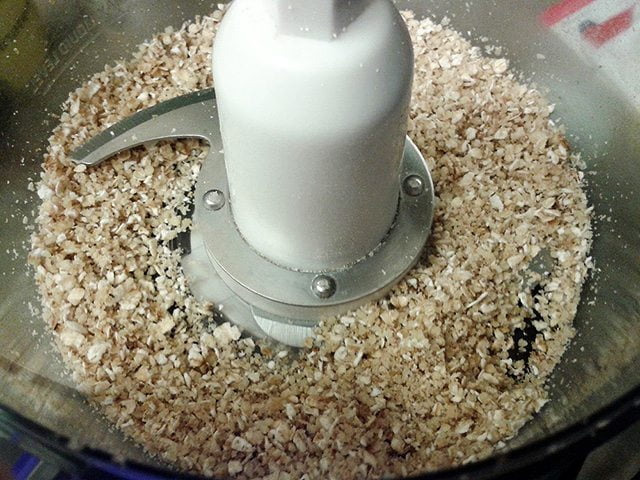 Maple Walnut Coffee
Ingredients  
2

tablespoons

walnuts

2

tablespoons

rolled oats

old-fashioned or quick-cooking

3/4

cup

185 ml plain, unsweetened almond milk

1

packet

or 1/2 tablespoon instant powdered coffee

1

pinch

sea salt

1

packet stevia

1

teaspoon

maple extract

1/2

teaspoon

vanilla extract

2

Medjool dates

pitted and coarsely chopped

6-8

ice cubes
Instructions 
Add the walnuts and oats to a blender and pulse until they form a powder.

Add all remaining ingredients (except the ice) into the blender and process until smooth.

Add the ice and pulse until pulverized.

Transfer to a serving glass; serve immediately.