It's Food 'n Flix time again! In this monthly group a 'host' picks a movie of their choice that pertains to food. Everyone watches the movie and then makes a recipe which the film inspired. It can be any recipe you want. This month's pick is hosted by Marie-Anne at This Mama Cooks! Anne-Marie picked a movie that was on my list of food movies to see but I never really got around to it. The movie Toast is an autobiographical comedy-drama based on the childhood of food journalist and chef Nigel Slater.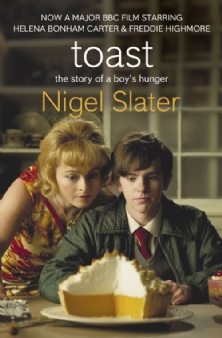 I must admit I had no idea who Nigel Slater was until I saw this moive. I am not a chef follower by nature. This movie is based on a novel he wrote about his childhood. His mother, who died while he was quite young, was the most atrocious cook ever. A normal supper prep for her was boiling tin cans. Nigel as a child leads us to believe he never had a fresh fruit or vegetable in her care. But he so loved food and tried to get his mother to try more exocti things…like spaghetti. If any meal failed she would resort to making toast.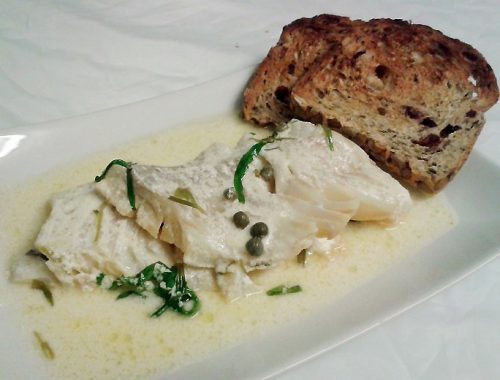 Once his mother died Nigel was quite miserable with a not so loving father. In no time a house keeper comes in to take care of the bachelor and son with cleaning and cooking. Mrs Potter is a fabulous cook but becomes Nigel's mortal enemy and their battles take place in the kitchen. So that give you an idea what the movie is about, I will say no more to ruin the surprises.
Now I would say this film was very melodramatic and the only actress who saves the film really is Helena Bonham Carter who plays Mrs.Potter. She is awesome in the role. But if you read the paragraph below, the written role was apparently nothing like the real Mrs. Potter. As you will see soon it seems that Nigel took a lot of liberty in embelishing his sad childhood, and I am sure the film makers also took a lot of liberties.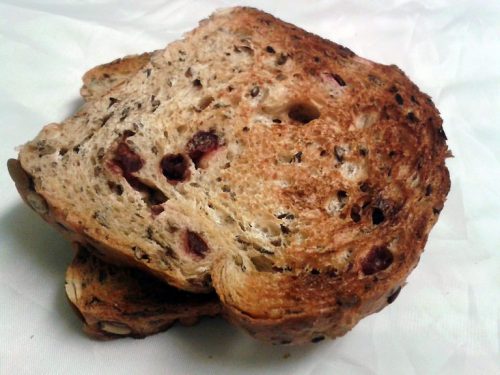 From wikipedia: "Slater's stepsisters Ann and June Perrens have criticised Toast, stating that their mother, Dorothy Perrens – renamed "Mrs. Potter" in the film – had been falsely portrayed as a seductive cleaner who frequently used foul language.("I really cannot believe that I pay my licence fee only to have them portray my dear mother as a tart"), and Slater's father, Tony – renamed "Alan" – was also represented in a negative light ("He was a lovely man, an absolute perfect gentleman. He was kind and caring, everyone said it"), although they admit that Tony was not particularly fond of his son. They also claim that while Perrens was indeed a good cook, she never actually served lemon meringue pie, and their stepfather had died of chest pain as a result of a strenuous game of tennis, as opposed to their mother's deliberate overfeeding as portrayed in Toast. Slater has refused to comment."
The food in England in those days was truly depressing, especially Nigel's mother's attemps. Even if Nigel did not like the housekeeper, she was a mean cook, particularly in French cuisine. I was tempted to make the much featured lemon merngue pie from the film but instead I came across a lovely fish recipe, a Lemon Tarragon Cod, created by Slater himself. You see after his mother dies Nigel attempts a meal for his father on his own, a meal that is not a success at all resulting with a burned fish. I liked the idea of making a dish which was a first big discouragement but which lead to a great career as a chef. I served my cod with toast, of course.
Don't do the same mistake I made, crème fraiche will not curdle if it is not too overheated when mixed with lemon juice. I could not find any and substituted with cream. It did curdle a bit.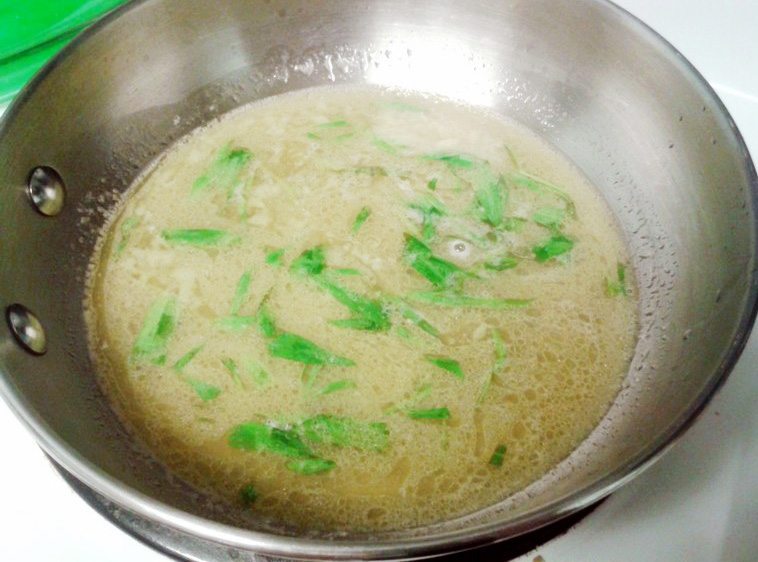 Lemon Tarragon Cod
Ingredients  
350

g

cod fillet

juice of two lemons

40

g

of butter

a small bunch of tarragon

1

bay leaf

6

black peppercorns

1

tsp

capers

3

tbsp

crème fraîche
Instructions 
Put the cod fillet, cut from the thick end of the fish, into a large, shallow pan with the juice of two lemons, butter and half the tarragon, chopped. Add a bay leaf and black peppercorns, then bring to the boil, lower the heat, cover with a lid and simmer for about 10 minutes until the fish is opaque.

Remove the fish with a fish slice and keep it warm. Add the remaining tarragon, chopped, the capers and the crème fraîche.