With the arrival of summer comes my NEED to make ice cream. I am way overdue to include an ice cream recipe. I was shocked to realize my last ice cream was posted just over a year ago. Well good news…I made 3 ice creams last weekend, 2 of which are quite exotic in flavor. Here is the first one, a Kaffir Lime Ginger and Gin Ice Cream, and keep an eye out for the other two recipes coming soon.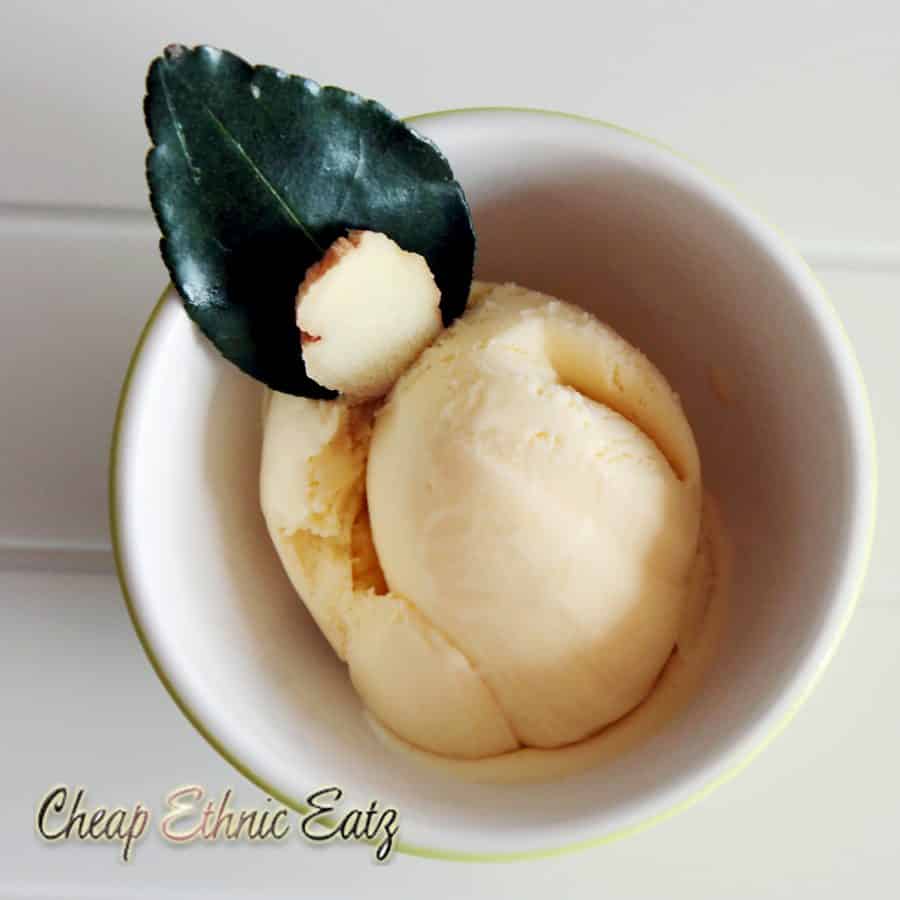 True I did just post a Lemonade Iced Tea Sorbet recently, but it is not the same as an unctuous frozen custard. But what favor should I make? Following a shopping spree in Chinatown I was left with an abundance of fresh kaffir lime leaves. One can usually find them at your nearest Asian market.
The kaffir lime leaves have a distinctively double leaf shape and they are extremely fragrant when added to pastes, soups, stews or steamed dishes. I also like to add a bruised leaf to a pitcher of water. Actually just gently chewing the leaf is good too.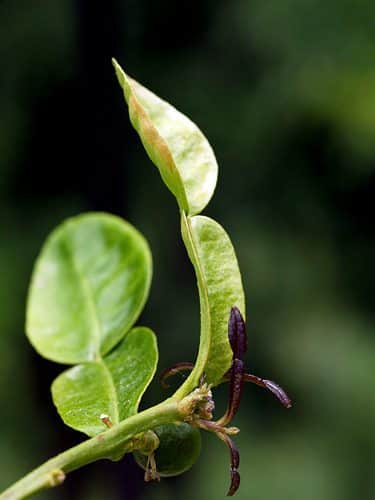 As I was searching for recipes that use these leaves I came across this most fragrant looking ice cream recipe. I did slightly modify it by cutting the sugar a bit and the salt. I like to consider myself an ice cream snob and I favor exotic concoctions. I have made some really weird ones, resulting in as many fails and successes.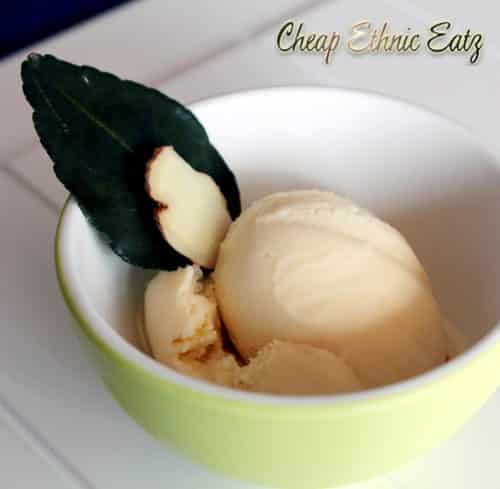 This kaffir ice cream, I really must say, is in the top 3 of the best ice cream flavors I have ever enjoyed. Seriously, it is very addictive!
What is the most unusual ice cream flavor you have ever tried?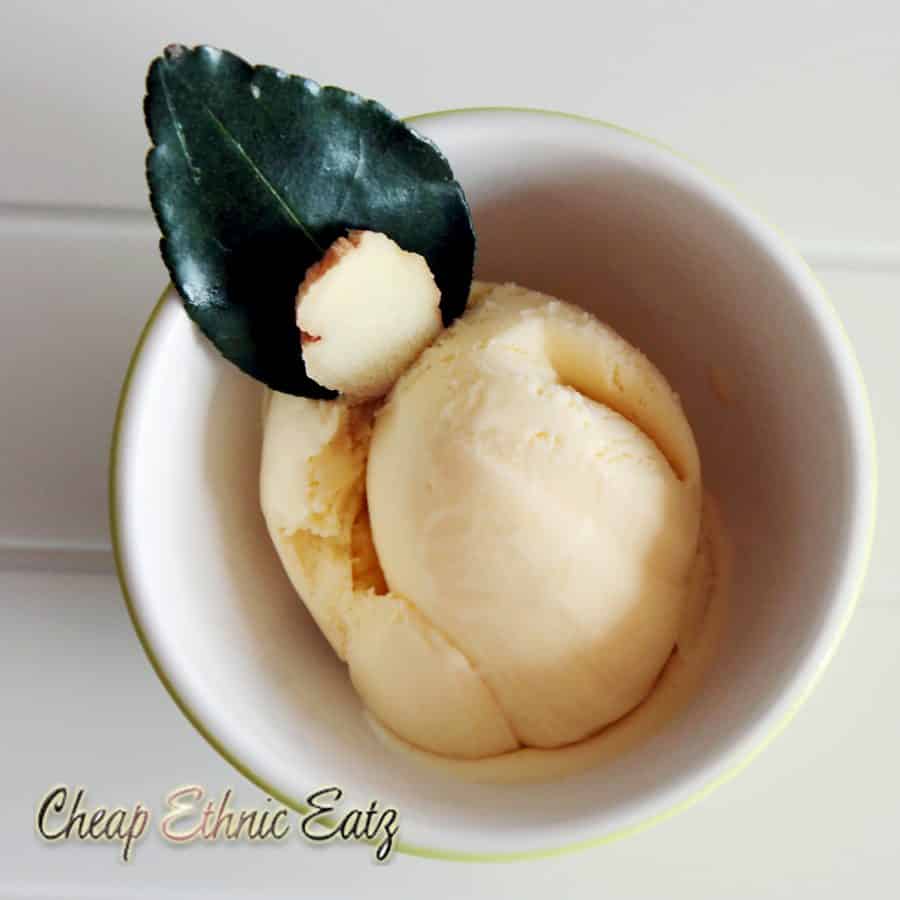 Kaffir Lime Ginger and Gin Ice Cream
Ingredients  
1 1/2

cups

25% cream

1 1/2

cups

whole milk

20

kaffir lime leaves

bruised slightly

2

inches

ginger

thinly sliced

6

egg yolks

1/2

cup

sugar

5

tablespoons

gin

1

teaspoon

rosewater

optional

a good pinch of salt
Instructions 
Combine cream and milk in a medium saucepan. Add the leaves and ginger, and place over a medium-high heat. Bring to a boil, remove from heat, cover and let it steep for 40 minutes. Strainer out the leaves and ginger.

Whisk well the egg yolks, sugar and salt together until light in color and thick. Add a bit of the steeped mixture to the egg yolks, whisking constantly, to temper. Add the eggs to the mixture in the saucepan. On a low heat cook while stirring and scrapping the bottom until it coats the back of a wooden spoon. Stir in gin and rosewater.

Chill completely in refrigerator. Pour mixture into an ice-cream maker and freeze according to manufacturer's manual. Place in a covered container and freeze until firm.