I love Asian food but except for Thai don't ask me to identify the specific style of cooking. So when I found out that this month's theme for the International Incident Party was Sichuan (or Szechuan) I was quite excited to plunge into a subcategory of an Ethnic Food…if you will permit my odd analogy.
As usual, this great monthly event is hosted by the fabulous Penny at Jeroxie , but there is a huge touch of sadness this month. Poor Penny had to fly home after the news of her father's passing. I wish I could be at her side offering comfort but being literally half the planet away I can only send her my thought of comfort, condolences and virtual warm dish to help her pass through this difficult time.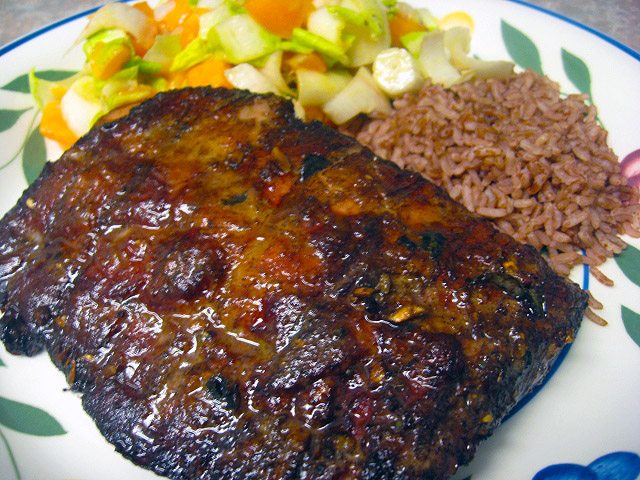 So what the heck makes a dish Sichuan cuisine? Well I already assume it is the style of Chinese cuisine from the province of Sichuan but that won't help me in the kitchen. According to wiki Sichuan is defined by bold flavors, particularly the pungency and spiciness, like peanuts, sesame paste, and ginger, resulting from liberal use of garlic and chili peppers, as well as the unique flavor of the Sichuan peppercorn.
I had just bought a package of ribs so I was going to do my best to find a Sichuan Ribs recipe. Luckily such a dish does exist. I am not sure just how traditional this ribs recipe is but at least I would get the traditional seasoning on them. The recipe calls for baby back ribs, well what I had bought was the country style…cooking is all about being flexible right? The recipe also called for Sichuan Peppercorns and 5 Spice Powder. I had no such pepper in my cupboard but I read it had a lemony delicate heat. I substituted with Kefir leaves sacrificing the heat. As for the 5 Spice Powder I found a recipe for it so made my own little batch.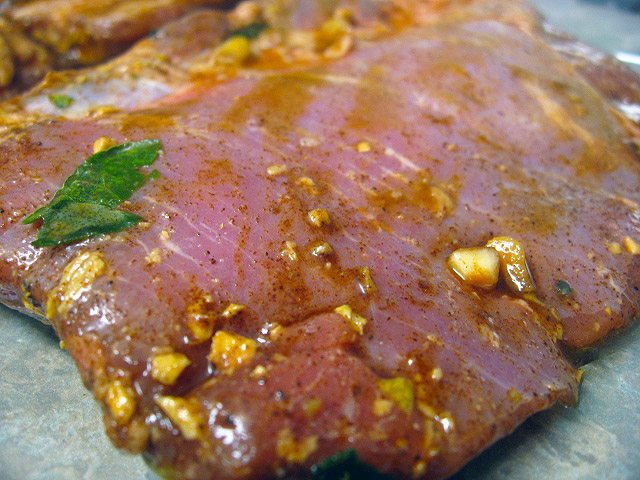 No I have always boiled my ribs in the past but I decided to do a bit of research on the subject. Turns out boiling is the worse thing you can do. Never Ever boil your ribs, you will rob them of flavor, nutrients and vitamins. What you want to do is roast them slowly so that the collagen in the meat will transform into luscious gelatin, and the meat will be tender and flavorful. If you have a regular bbq turn 1 burner on med-low and cook ribs on the top rack under the closed burner. Aim for a heat between 250F and 300F.
Sichuan Pork Ribs? I have to say it was quite unusual. I definitely enjoyed the unique mix of flavor…I am just not too sure if I liked it on ribs though. It's like my brain could not process the lack of the usual vinegar- tomato sauce. My taste buds were confused and disoriented.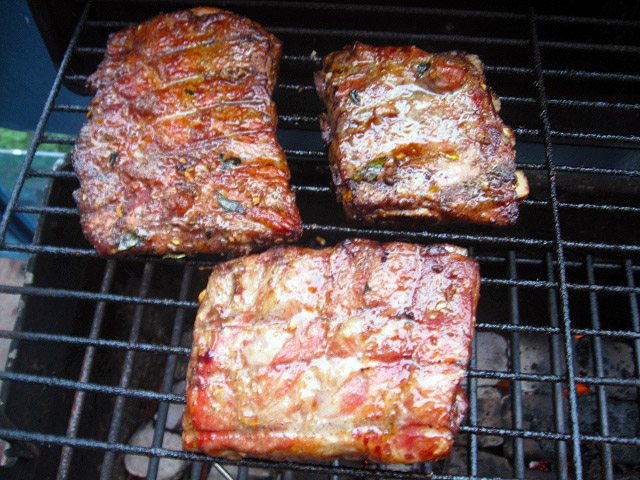 Of course, for me, this is also the exact definition of discovering a truly ethnic cuisine. It is a new flavor that needs to be tasted slowly and analyzed. And that does not happen to me very often anymore. So even if I am unsure still on whether I liked it or not I consider this experiment a total success. Check out this Korean Instant Pot short rib recipe for another unique take.
Oh so tender and moist. Being almost patient for the long cooking process as totally worth it. After 2h 15min I served my plate with rice and an impromptu apricot and endive salad. It could probably have cooked a bit longer but it was 9h30 pm on a weeknight and I was hungry! I have to say the meat did detach beautifully from the bone and it was moist. From now on when I do ribs I will plan ahead.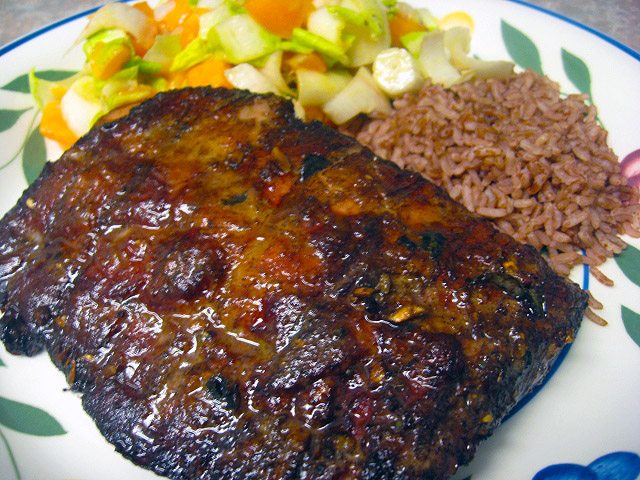 BBQ Sichuan Pork Ribs
Ingredients  
? BBQ Sichuan Pork Ribs ?

Ingredients

4

Baby Back Pork Ribs slabs

3

cloves

of crushed garlic

2

inches

5cm piece of fresh grated ginger

2

teaspoons

of Sichuan peppercorns

finely crushed (substituted kefir leaves)

1/2

teaspoon

of ground black pepper

1

teaspoon

of finely ground star anise

1

teaspoon

of Chinese five spice powder

6

tablespoons

of dark Soy Sauce

3

tablespoons

of sunflower oil

1

tablespoon

of sesame oil
Instructions 
In a bowl mix together garlic, ginger, Sichuan peppercorns, fresh pepper, star anise, Chinese five-spice powder, soy sauce, sunflower oil and sesame oil. Remove the underside membrane of the ribs. Lay baby back ribs in a large shallow dish, pour marinade evenly over ribs, cover and chill overnight.

Remove ribs from refrigerator 1 hour before cooking to bring them at room temperature. Remove from marinade and pat dry.

Pour remainder of marinade in to a pan and bring to a boil, then lower the heat and simmer for 3 minutes.

BBQ must be on LOW (250F to 300F) and place ribs in INDIRECT heat. Lay ribs on grill and turn every 30 minutes until they are done (when you lift up the rack in the middle a bit, and it threatens to split in two). Baby back ribs will take about 1h30 and spare ribs will take 2h30.

Baste one side with marinade and cook 3 minutes, turn and repeat with other side. Do this another time so each side gets basted twice.
Ξ Chinese Five Spice Powder Ξ
1 tsp Schezuan peppercorns
4 whole star anise
3 cloves
2 cinnamon sticks
1/2 tbsp fennel seeds
Method
In a dry pan, roast the Schezuan peppercorns over low heat until the aroma is released. Keep aside.
Roast together the other ingredients for about 3 minutes on low heat till the aroma is released.
Grind together all the ingredients in a blender. Sieve the mixture.
A coarse powder of the spices will be left behind. Grind it again to make a fine powder and sieve again. Discard the coarse powder left behind or grind it again.
Store the sieved powder in an air-tight jar and use as required.