A feast for your eyes awaits with the I Am Love Roundup for Food 'n Flix. See what everyone prepared after watching this food film.
At the beginning of this month, I announced that I would be hosting Food 'n Flix with the movie I Am Love. This is such a fun and interractive group. A side of it I really like is seeing the differences of opinion after we all watch a movie. Opinions are never unanimous and some movies push our limits of what we would normally watch. I was not planning on this scenario since I only saw the movie after picking it, but this was one of those challenging movies. Thankfully the I Am Love Roundup will be enjoyed by all.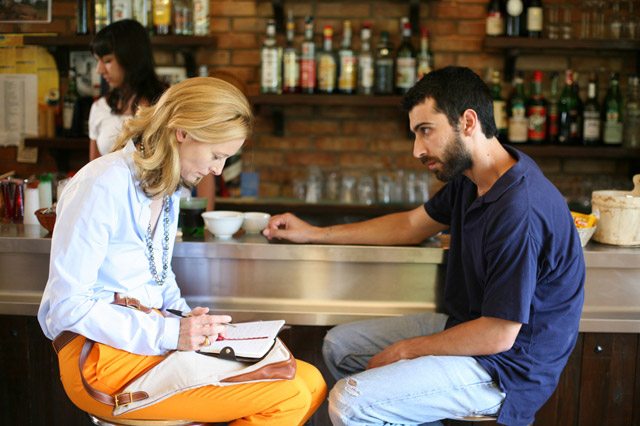 I Am Love is about a simple story when you really look at it. It is about not fitting in with family, the obligations family brings on, missing your home land, feeling transplanted, the possible roads that can lead to betrayal, and the eventual consequences. It is a very slow movie. The richness of this movie lies in meticulous details with the food, the art, the clothes, the settings and the atmosphere. All the elements contribute to the mood and the flow. The characters are very subtle in the messages they deliver. The film is in Italian and is filmed in the classic 70s Italian cinematography styles.
As you can see, it is not a film for everyone. I am so happy at least a small number did like it. There was a moment I thought I would be alone. But that is OK because I like to see the various reactions and create a discussion. We grown and learn as humans by stepping outside of your comfort zone. If you are a fan of European cinema than I do highly recomend it.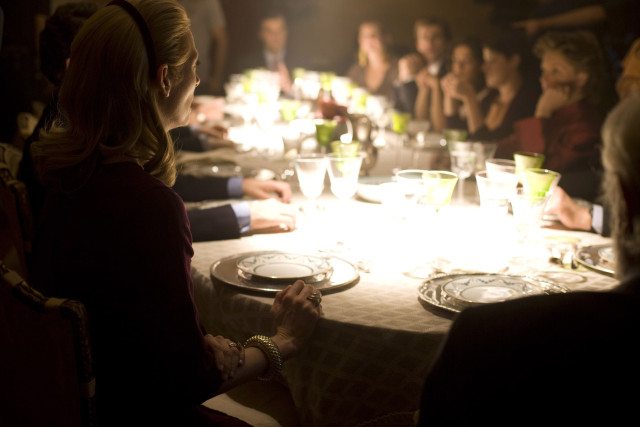 Thankfully no one was disappointed when it came to food. Some dishes are practically characters in this movie. Everyone was inspired to create wonderful recipes. I hope you enjoy every single tempting dish from the I Am Love Roundup, no duplicate recipes this month.
Deb from Kahakai Kitchen created this gorgeous Grilled Eggplant and Ratatouille with Sun-Dried Tomato & Elderflower Cashew Creme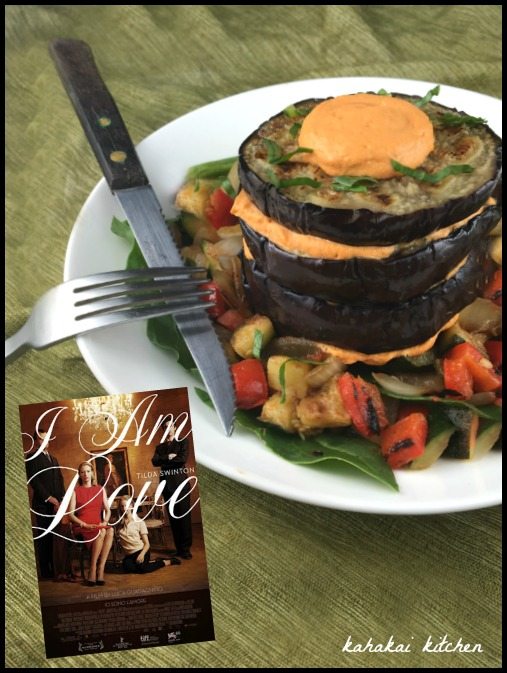 Amy from Amy's Cooking Adventures was quite inspired and prepared 2 recipe posts: the first with a hearty Tortellini Antipasto Salad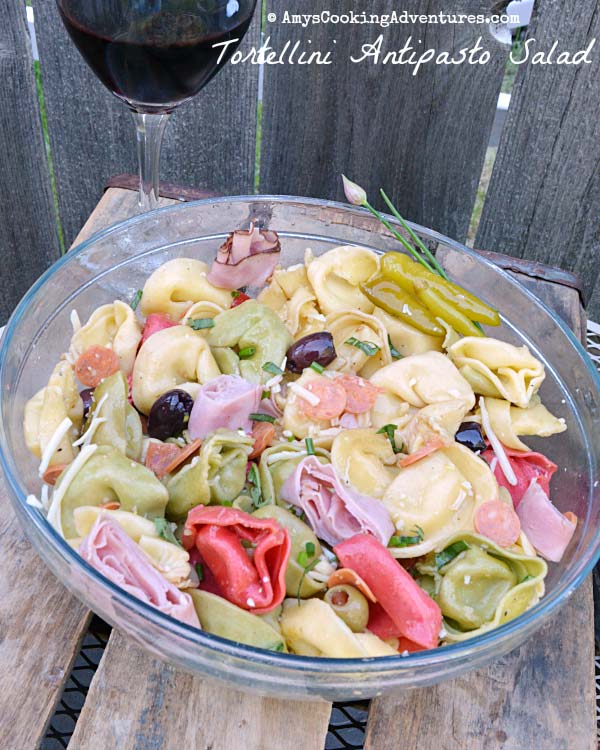 and the second with a lovely Squash Blossom Quesadillas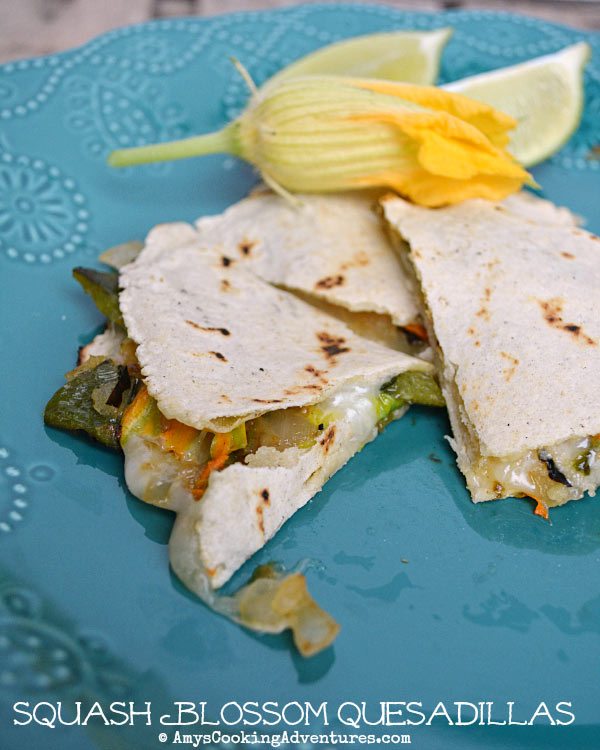 Heather from All Roads Lead to the Kitchen was beautifully inspired by the Spelt and Vegetable Soup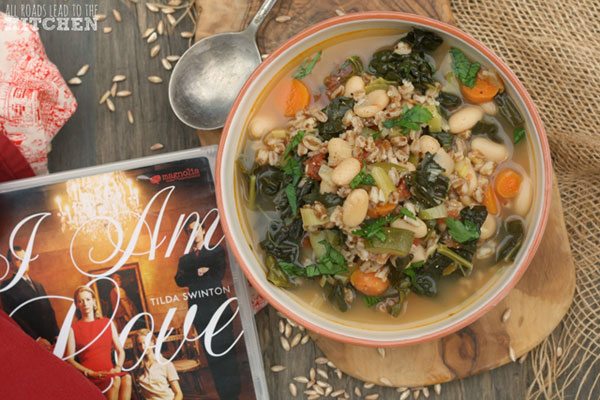 Elizabeth from The Lawyer's Cookbook created a fabulous Chinotto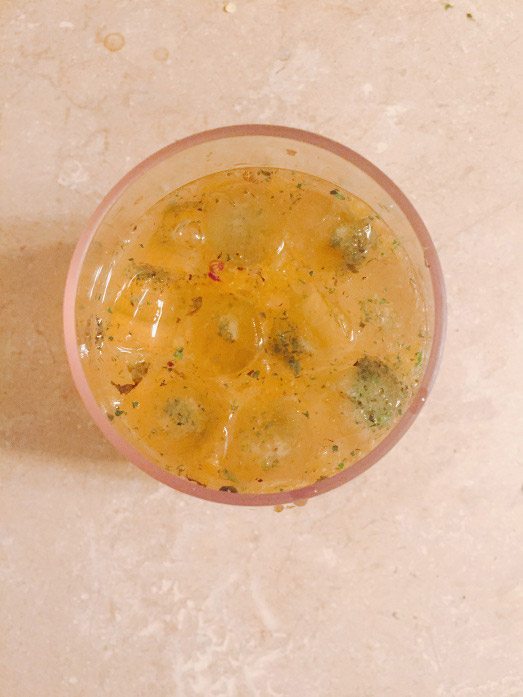 Wendy from A Day in the Life on the Farm made the delicious and much talked about Ukha (Russian Fish Soup) in the movie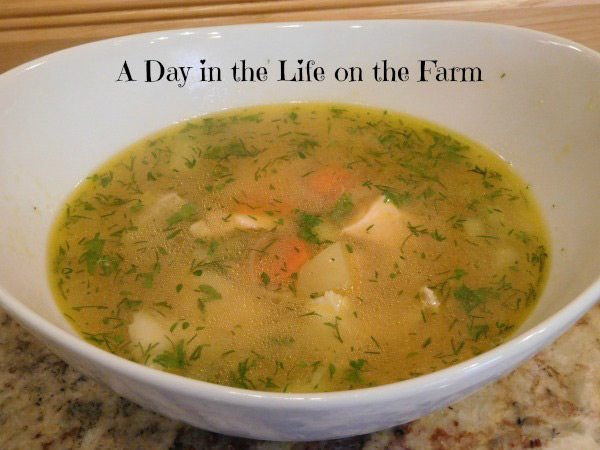 Camilla from Culinary Adventures with Camilla prepared a luscious Torta di Prugne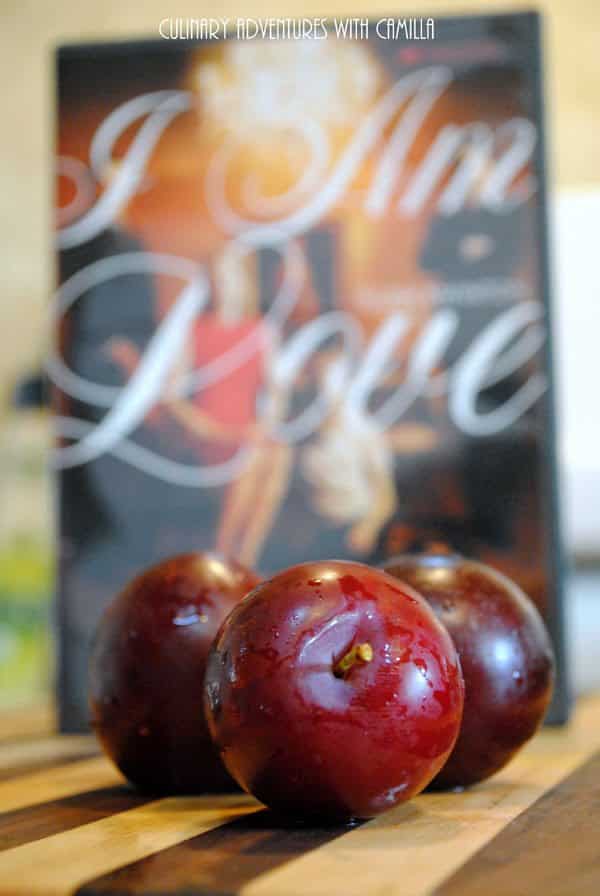 Debra from Eliot's Eats made a drool worthy Insalata Russa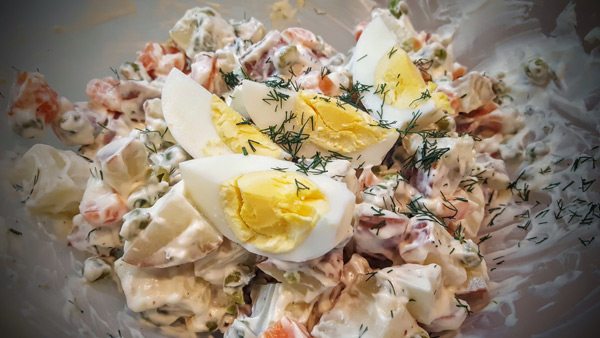 Terri from Our Good Life prepared Pan Roasted Shrimp, inspired by the the lustful dish of the movie.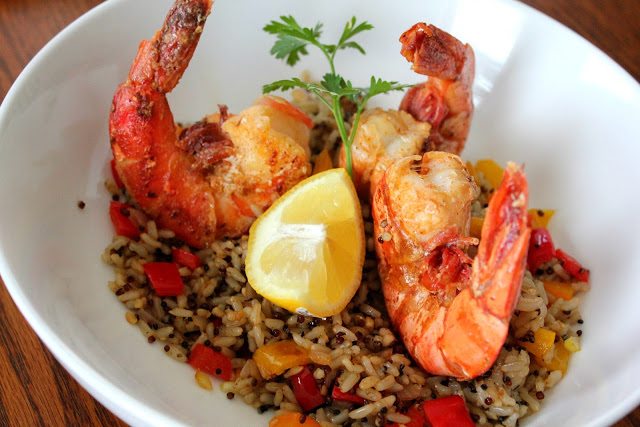 And my recent trip led me to an ingredient mentioned in the film so I could make this very unusual Pesto Bianco with Elderflower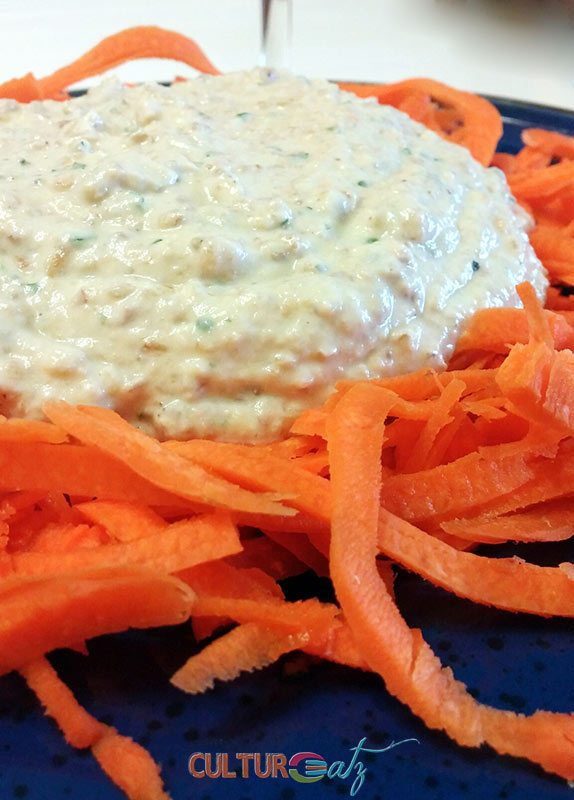 Thanks to all who participated! Please take the time to visit the blogs to get the recipes.
Want to have fun with us by watching a film and cooking? Join us next month at Food 'n Flix with our host Elizabeth from The Lawyer's Cookbook with the fun movie Popeye.