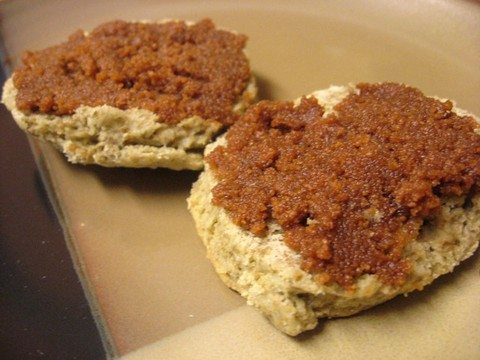 Last  Day to Vote 6pm PST! Please cast you vote for me to be the next food blog star! Just click here for my official entry Thank you!
A while back I mentioned how I fell in love with a particular product I received from a Foodie Exchange with Mathilde who resides in Bordeaux, France. This product was a sweet spread to be used on toast and it is made of a very popular cookie called Speculoos.
Speculaas is a type of shortcrust biscuit, traditionally baked for St Nicholas' Eve in the Netherlands (December 5) and Belgium (December 6). Belgian varieties use no or less of the spices and are sold as Speculoos. I wrote a post about these cookies so click here to read more about them.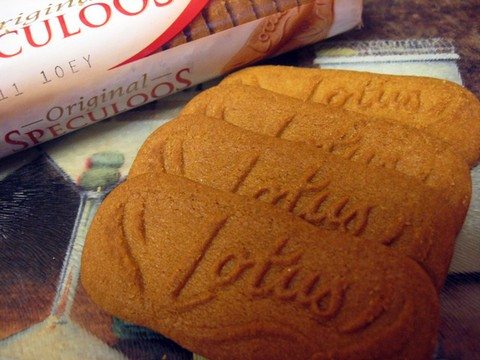 I went gaga over this spread….like finished it with a spoon in the jar! I did find some here but at 6.99 a jar it is a luxury treat. But what if I could make my own? Well I found a recipe here on the Seitan is my Motor blog. I can buy the cookies for about $3-$4 and most of the other ingredients I already have at home. Let's see how it compares to the store bought version…
Homemade Speculoos Spread
150 g speculoos cookies
1 tbsp vanilla sugar (or regular sugar + 1/2 t vanilla extract)
50 g (a bit less the 1/4 cup) coconut oil
1/2 tsp cinnamon
1 tbsp canola oil or more if needed (I needed WAY more)
Directions
Grind the cookies into a fine meal using a food processor.
Melt the coconut fat and let cool down until luke warm. Mix speculoos meal with the sugar and cinnamon  in a bowl. Stir in fat and oil. Mix until well combined.
This spread will harden in the fridge and it is best to let it stand 30 min at room temperature when serving.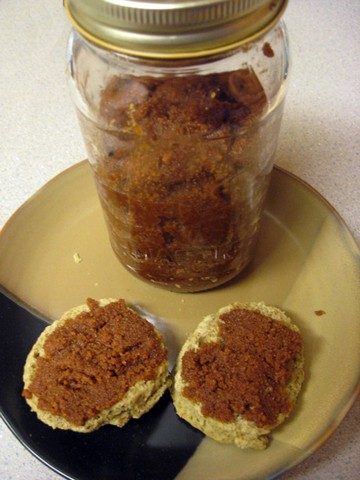 Notes:
– Experiment with the oils: play with the quantities or types of oils. if you cannot find coconut oil try using butter, shortening, vegetable oil, etc.
– If the spread gets too oily/runny and one or two additional processed cookies.
OK so it is not quite like the original thing as there is no way a home kitchen appliance can grind the cookies down enough but still it is quite delicious. Warning: this is very addictive stuff!
UPDATE: After retesting the recipe just now following Indigonat's comment, my version is the crumbly spread version here. Still good but crumbly. For a creamy version check this post at cuisine de Gaelle in French. See the dirrefence in the resulty below when I tried hers.