Guess Who's Coming to Dinner is a film that takes on the controversial topic of interracial couples and bringing home your spouse to meet the family, all set around the dinner table. A movie that will leave you with food for thought for Black History Month.
Honestly, the title of the movie is a perfect blog post title, right? I am taking the hosting reins this month for Food 'n Flix with the film Guess Who's Coming to Dinner in honor of Black History Month.  Can you believe this film was released 51 years ago? I thought it would be a great film to see just how much the times and our culture has changed…or how much it may have not. I hope this month will leave you with food in the belly and food for thought.
Feel free to join us,  watch the movie and then head into the kitchen to make a dish inspired by the film. Details below!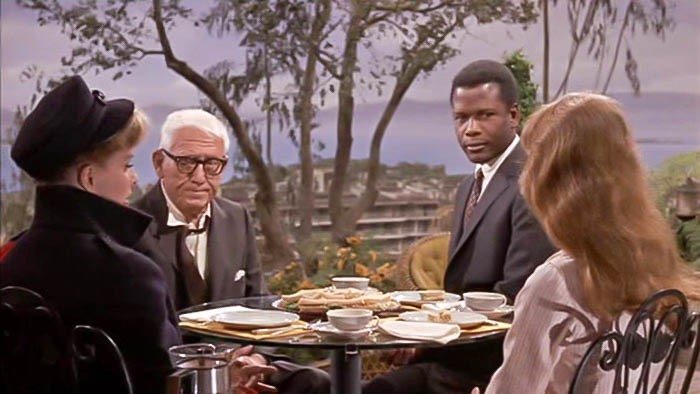 Are you following my Getting Sexy in the Kitchen Series? If you missed a post here they are:
Guess Who's Coming to Dinner
None other than Spencer Tracy, Sidney Poitier, and Katharine Hepburn. I would freak out planning that menu. What a cast! In all honesty, I have not seen this film in decades so I am not sure how much food there will actually be in the movie. But what I do know for sure is that the controversial topic of the film is alas still a reality. Yes, I definitely picked a movie this month that will stir the pot, so to say!
Guess Who's Coming to Dinner is a 1967 comedy-drama film that was celebrated for depicting the first positive view of an interracial marriage, in a time where many states still considered such a marriage as illegal.
Joanna Drayton brings home her new fiancé, John Prentice, to meet her liberal-minded parents. Not only that but John's parents are also invited, so the in-laws can meet. Needless to say, there will be a lot of interesting conversation during the cocktail hour before dinner. Will Joanna and John get their parents blessing by the end of the evening? Watch the film to find out!

Black History Month
For its 50th anniversary, the film was selected for preservation in the US National Film Registry as being "culturally, historically, or aesthetically significant". I cannot think of a better film for Black History Month.
The first movement started way back in 1926 in the US. And February was chosen as it coincided with the birthday of Abraham Lincoln. Today's official name for this month saw the light in 1970. Since then Canada, the UK, and the Netherlands also observe this event.
Nowadays Black History Month faces some controversy as to whether it is fair to focus on the achievements or remembering important people and events of one particular race. Some say the very event itself is racist. Should it be simply integrated into American History? What do you think?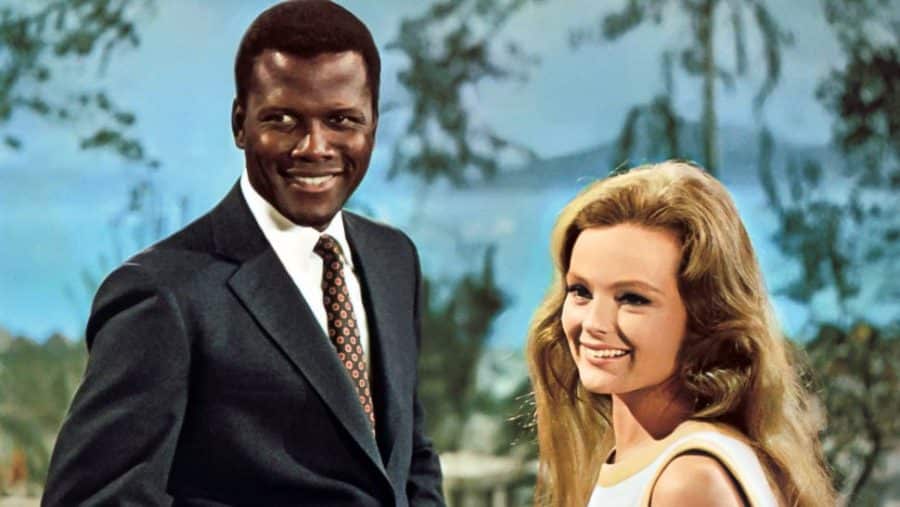 How to participate in Food 'n Flix:
1. Get your hands on a copy of the chosen film Guess Who's Coming to Dinner (you can watch it online here). Taking inspiration from the film, head into the kitchen and cook or bake or make something.
2. Post about it on your blog with a link back to THIS very post and a link to Food 'n Flix. Use of the logo is optional (see below post).
Alternately, post a photo of the dish you made on Instagram (public accounts only). You must include the following in your caption: short intro, recipe, #FoodnFlix and tag @cultureatz.
3. You must post must be current February 2018. And of course, we don't mind if your post is linked to other events…the more the merrier.
4. HAVE FUN

5. Email your entries to me at: cultureatz@gmail.com and cc heather@foodnflixclub.com, and include:
your name
name of blog as you want it written (or Instagram account, if your submission is there)
name of the dish/drink you created AND a direct link to your post (blog or Instagram)
attach a photo or give permission to pull one from your post
indicate "Food 'n Flix Submission" in the subject line
Deadline for submission is: February 26th, 2018
Watch for the roundup to be posted shortly after this deadline!