Still looking for a few great gift ideas for the chef or foodie in your life? I have a few excellent suggestions for you today. This is a very varied mix of books touching on recipes, travel, health and treasures to be found in the pantry.
I have been enjoying every moment spent leafing through these books, testing their theories, trying out recipe and planning a few future seasoning purchases. I am including the main description of the books and a "my-2-cents" paragraph for each. Enjoy!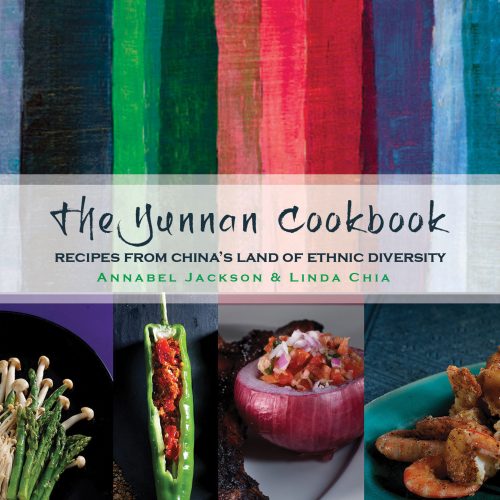 The Yunnan Cookbook
Yunnan, an exotic land of former kingdoms which borders Tibet, Sichuan, Burma, Vietnam and Laos, is the most bio-diverse province in China. It is quite possibly the most beautiful part of the country, and also the most culturally rich. Each ethnic minority has its own distinct cooking ingredients, aromas and flavours – all brought together for the first time in this unique cookbook.
From the yaks which graze at altitudes so high that vegetables cannot grow, and the paradise of Shangri-La; through the flower markets of Kunming, the dramatic tea terraces of Pu-er, and forest floors covered with wild mushrooms; to the tropical south where market stalls brim with brilliant red chillies and shimmering purple eggplants. The kingdoms covered here are : the DAI people – from Jinghong, BAI – Dali , NAXI – Lijiang, WA – Lincang, TIBETAN – Shangri-La and HAN – Kunming.
The Yunnan Cookbook is absolutely gorgeous. It is as worth of the coffee table book title as it is a cookbook. It is filled with gorgeous recipes, fascinating editorial stories and stunning pictures. I love the fact that the recipes have pretty short ingredient lists yet the results are so exotic. Favorites a the Sauteed Fish with Dragon Fruit in Balcksalty Seeds and the Fried Crispy Lotus Root with Garlic. Great section on mushrooms too. A must for the Asian cuisine aficionado.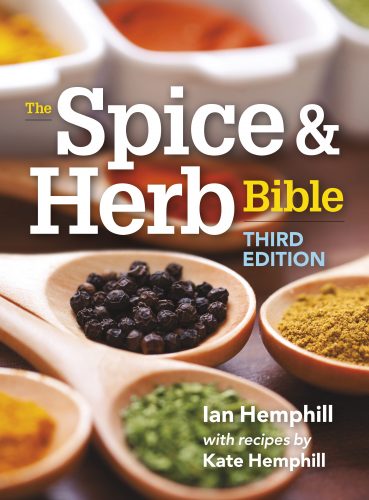 The Spice & Herb Bible 3rd edition
Cooks use spices and herbs not only to enhance food's flavor, but also to create new taste combinations and sensations. From bay leaves to lemongrass to vanilla beans, it is virtually impossible to imagine a well- stocked kitchen without herbs and spices.
This completely revised and expanded edition is a fascinating and authoritative guide. Ian Hemphill describes a wide range of global herbs and spices used in today's kitchen, either alone or in wonderful blends. He demystifies the art of combining herbs and spices, and cooks are introduced to a world of flavors previously found only at internationally inspired restaurants. He really gives you, the reader, "the inside story," based on his learning and experiences in this ancient and stimulating industry.
The spices and herbs are listed alphabetically, and there is a detailed color photo of every one. And since you've gone to all the time, trouble and expense of purchasing them, there is also comprehensive information on storing and using each herb and spice. Finally, there are the 177 recipes inspired by these herbs and spices — truly a full-circle culinary experience in the world of herbs and spices!
The Spice & Herb Bible 3rd edition is for sure the heaviest book my my kitchen library. It is a massive and an essential reference on seasoning food in general. There is a great section on the history of herbs, followed by a chapter, on how to grow them, how to dry them, ow to buy and store them and finally terminology on how to use the book. I dare you to not find a herb or spice in here. I have a growing list of items I now need to buy and try – kokam, orris root and zedoary . The final chapter on spice blends is so great too. I have come across a few recipes this year that required me to mix a blend for a recipe. Now I have so many new ones to try.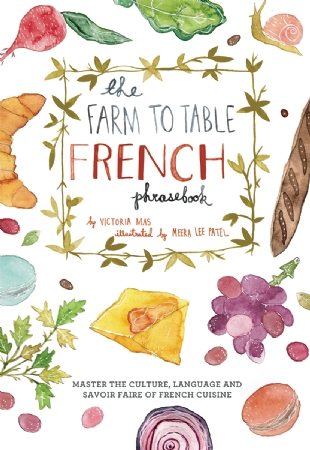 The Farm to Table French Phrasebook
French culinary phrases, foodie terms, and cultural tips come together in the ultimate food-lover's guide pays des délices
Everyone can tell the difference between Brie and Caembert, but few know their Valençay from Pélardon. Luckily, The Farm to Table French Phrasebook serves up the vital French expressions other guides leave off the plate. From the specialty vocabulary of chefs in gourmet restaurants to slang terms rarely heard outside a country market, here's everything the reader needs for a gourmet tour of France (or the local bistro!).
A comprehensive language guide for food lovers, this indispensable companion also offers a fascinating history of French eats, complete with delicious facts about the cuisines of every region from Alsace's pinot gris to Normandy's Pot-au-feu. This compact, beautifully illustrated hardcover gift book is perfect for tucking into your knapsack for a day of sampling gourmet local specialties, or it makes a great present for the Francophile in your life.
The Farm to Table French Phrasebook was a fun book to read. You see I am a francophone so I did not learn any words or phrases myself – actually I was hoping to find errors (I did not) – but I did brush up on etiquette a bit. If you do not speak French but are a foodie than this is a must for any trip to France or a real French restaurant. Every possible food scenario has been covered here. Which meal, what restaurant, the pastry shop, the butcher, the supermarket, the invitation to a dinner, everything is here. I just wish the typical French dishes chapter was longer, much longer. It covers the very basics. Aside from that you can dine through France confidently with this companion.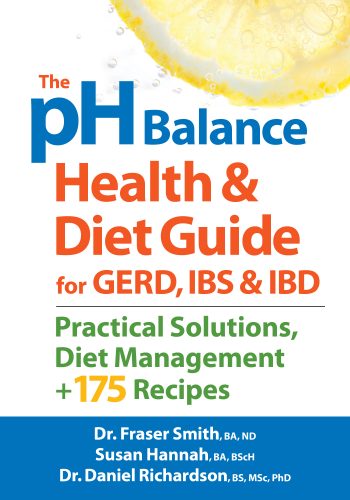 The pH Balance Health and Diet Guide for GERD, IBS and IBD
Restore your body's acid-alkaline balance and enjoy better health and well-being.
Maintaining an optimal acid-alkaline balance is integral to enjoying good health, yet our modern day often wreaks havoc with this delicate balance. Highly processed foods acidify the body, as does a diet high in meat, dairy and sugar. Your body becomes overwhelmed with the acid imbalance, and this causes acidosis. And acidosis can lead to a host of problems — everything from weight gain and gastrointestinal conditions to skin conditions, chronic fatigue and respiratory ailments.
This book will give you all the information you need to follow an acid-alkaline balanced diet, and provides current information on common gastrointestinal conditions.
The pH Balance Health and Diet Guide for GERD, IBS and IBD book is not a sexy or cute gift idea but it can be a life saver. I hate to admit this but in the last year I have been diagnosed with GERD. It is not fun.  About a year ago I was put on a medication to control one very unpleasant symptom (won't go into details) and it helped right away. But I do not want to be on this medication for the rest of my life. And on top of that my doctor told me recently that long term use of this medication can really completely hinder magnesium being absorbed by the body (even supplements). Not good. I am not ready still to make any drastic diet changes – cause all the good stuff is on the no-no list – but I have adapted many tricks and suggestions from this book that so far have helped me stop taking my medication. Tons of great medical information explained too.
The products featured in this post were provided to me free of cost. Any personal opinions reflected in this post are my own and without influence.