You now have 2 out of 3 of the mystery recipes from the Mother's day menu! The main meal was Stacked Green Chile & Grilled Chicken Enchiladas served with a small side of fereek (green roasted wheat) which I seasoned with hickory infused salt to keep within the Tex-Mex palate. Now my mom is not a fan of spicy food so I was happy when I saw this recipe could be done without heat. What I also liked a lot about this recipe is that it gives you a relatively "fancy" result for Tex-Mex food which comes across, at least here in Montreal, as fast food-ish and not sought after by foodies.
The roasted peppers really caramelize the flesh and give it a special taste. Finding fresh tomatillos was an impossible task but I did find some in a can. I added Montreal Chicken spice to my chicken. Frying the tortillas was new to me too and it really makes a big difference. Very yummy indeed. Found it a bit salty but besides that I really liked it. I would add more cheese he he. Love cheese!
Daring Kitchen's Cooks Challenge hosts this month, Barbara of Barbara Bakesand Bunnee of Anna+Foodhave chosen a delicious Stacked Green Chile & Grilled Chicken Enchilada recipe in celebration of Cinco de Mayo! The recipe, featuring a homemade enchilada sauce was found on www.finecooking.com and written by Robb Walsh.
Stacked Green Chile & Grilled Chicken Enchilada
Notes
1. Roasting the Anaheim chiles is a critical part of the Green Chile sauce. resist the temptation to rinse the chiles to remove the skin or seeds.
2. If using a broiler to roast the chiles, lining the broiler pan or baking sheet with foil greatly simplifies the clean-up process!
3. You may consider using gloves when peeling and removing seeds from the chiles.
Making a homemade Mexican style enchilada sauce is mandatory.
Be sure to season your filling if you are not using boneless, skinless grilled chicken.
Preparation time:
Roasting/preparing chiles and tomatillos: 30 – 60 min.
Assembling/simmering enchilada sauce: 30 min.
Grill chicken: 10 – 15 min.
Assembly/ baking enchilada stacks: 30 min.
Ingredients:
1½ pounds Fresh Anaheim chiles (about eight 6 to 8 inch chiles) 24 ounces 678 grams – roast, peel, remove seeds, chop coarsely. Other green chiles (NOT bell peppers) could probably be substituted but be conscious of heat and size!)
7-8 ounces Tomatillos (about 4-5 medium)212 grams – peel, remove stems
4 cups Chicken broth (32 ounces/920 grams)
1 clove Garlic, minced
½ tsp Kosher salt (add more to taste)
¼ tsp Black Pepper (add more to taste)
2 tablespoons Cornstarch (dissolve in 2 tablespoons water, for thickening)
Hot sauce, your favorite, optional
2 Boneless chicken breasts (you can also use bone-in chicken breasts or thighs)
3 tablespoons Olive oil or other neutral vegetable oil (use more as needed)
Kosher salt and pepper
12 Small Corn tortillas (5-6 inch/13-15 cm).
6 ounces grated Monterey Jack, 170 grams (other cheeses (cheddar, pepper jack, Mexican cheeses) can be used. Just be sure they melt well and complement the filling)
Cilantro for garnish, chopped and sprinkled optional
Roasting Fresh Chiles
1. Coat each chile with a little vegetable oil. If you are doing only a couple chiles, using the gas stove works. For larger batches (as in this recipe), grilling or broiling is faster.
2. Lay the oiled chiles on the grill or baking sheet (line pan with foil for simpler clean-up). Place the grill or broil close to the element, turning the chiles so they char evenly. They should be black and blistered.
3. As they are completely charred (they will probably not all be done at once), remove them to a bowl and cover with plastic, or close up in a paper bag. Let them rest until cool.
4. Pull on the stem and the seed core MAY pop out (it rarely does for me). Open the chile and remove the seeds. Turn the chile skin side up and with a paring knife, scrape away the skin. Sometimes it just pulls right off, sometimes you really have to scrape it.
5. DO NOT RINSE!
Green Chile Sauce
1. Put a medium saucepan of water on to boil and remove the papery outer skin from the tomatillos. Boil until soft, 5 to 10 minutes. You can also grill the tomatillos until soft.
2. Drain and puree in a blender or food processor.
3. Return the tomatillos to the saucepan along with the chicken broth, chopped green chiles, minced onion, oregano, garlic, salt and pepper.
4. Bring to a boil over medium-high and then reduce the heat and simmer for 10 minutes.
5. Add the cornstarch/water mixture and stir well. Simmer, stirring occasionally, until the sauce is thickened and reduced to 4-5 cups, another 10-15 minutes.
6. Adjust seasonings and add hot sauce if you want a little more heat.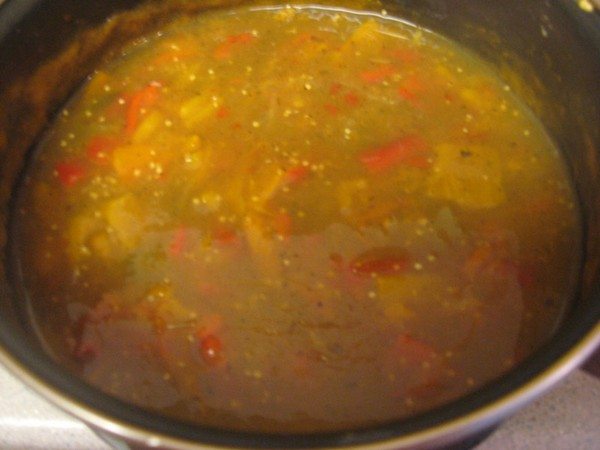 Stacked Green Chile and Grilled Chicken Enchiladas
1. Heat a gas grill to medium high or build a medium-hot charcoal Coat the chicken with olive oil and season well with salt and pepper. Preheat oven to 450 degrees.
2. Grill until just cooked through, 4-5 mins a side for boneless chicken breasts.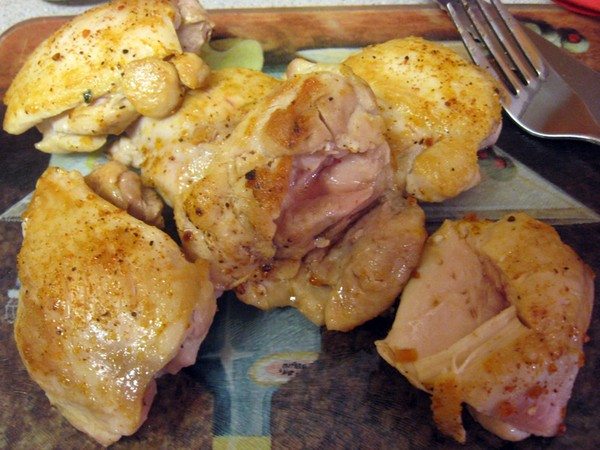 3. Cool and then slice into thin strips or shred.
4. In a small skillet, heat 3 tablespoons oil over medium-high heat until very hot. Dip the edge of a tortilla into the oil to check – it should sizzle immediately.
5. Using tongs, put a tortilla into the pan and cook until soft and lightly brown on each side, about 15-20 seconds per side (at the most).
6. Drain on paper towels.
7. Add oil as needed and continue until all 12 tortillas are done.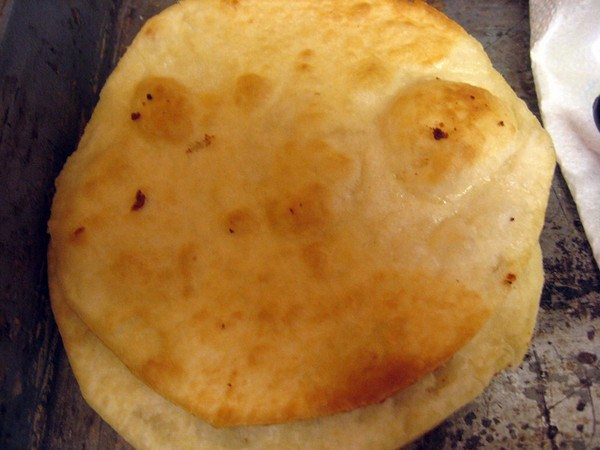 8. In a baking dish large enough to hold four separate stacks, ladle a thin layer of sauce.
9. Lay four tortillas in the dish and ladle another ½ cup of sauce over the tortillas.
10. Divide half the chicken among the first layer of tortillas, top with another ½ cup of sauce and 1/3 of the grated cheese.
11. Stack another four tortillas, top with rest of the chicken, more sauce and 1/3 cheese.
12. Finish with the third tortilla, topped with the remaining sauce and cheese.

13. Bake until sauce has thickened and cheese melted, about 20 min. Let rest 5-10 min
14. To serve, transfer each stack to a plate. Spoon any leftover sauce over the stacks and sprinkle with cilantro, if you wish. The stacks may also be cooked in individual dishes.