A summer bowl of Berries n Cream Turnover, a much more food-truck friendly item one would love to order of the truck's menu.
It's Food 'n Flix time again! In this monthly group a host picks a movie of their choice that pertains to food. Everyone watches the movie and then makes a recipe which the film inspired. It can be any recipe you want. This month's pick is hosted by Canilla from Culinary Adventures with Camilla and she challenged us to possibly make a food truck hit recipe inspired from the movie Chef!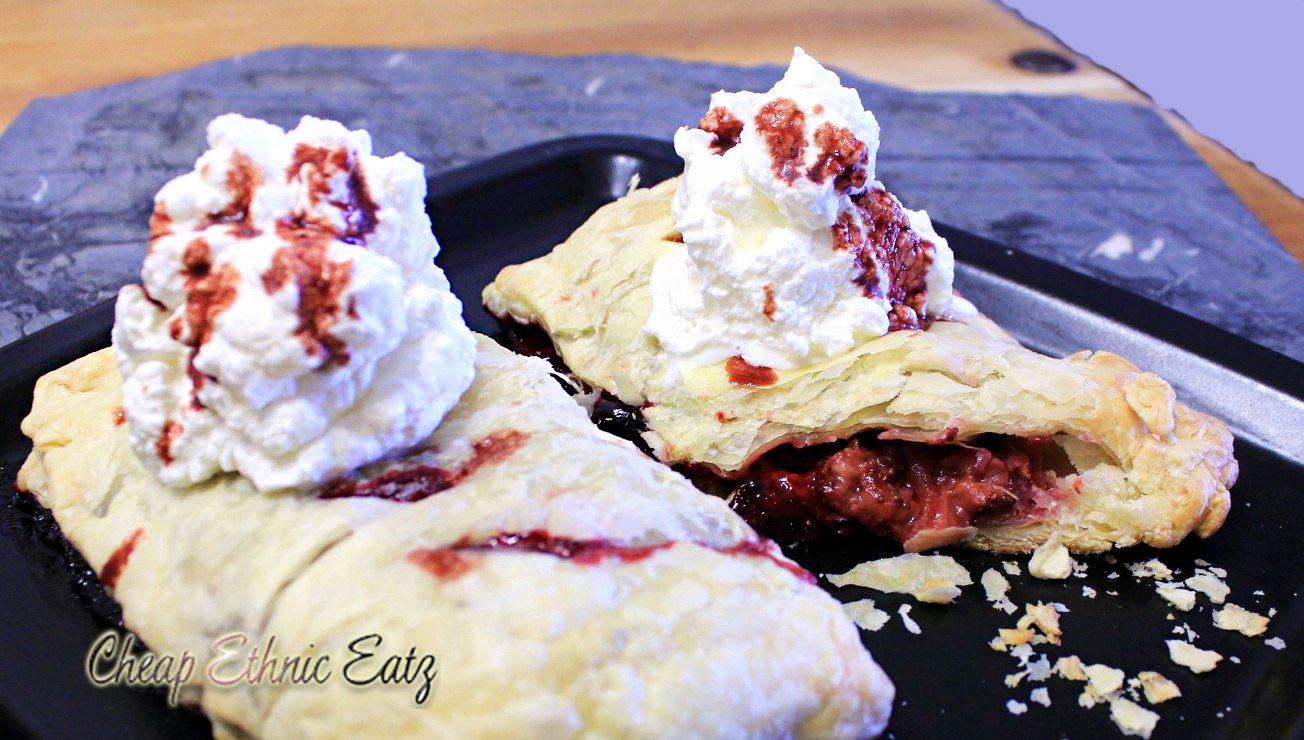 Chef was last summers food blockbuster hit at the theaters. It tells the story of Carl Casper, a professional chef who, after a public altercation with a food critic, quits his job at a popular Los Angeles restaurant and returns to his home town of Miami to fix up a food truck. He reconnects with his ex-wife and invites their young son to join him in driving the truck back to L.A. while selling Cubanos and and yuca fries in various cities along the way. This was also the blockbuster film of last year's 4th Food Film Marathon, an annual event I organize with friends. And it was the favorite of all that year. It is a really fun movie.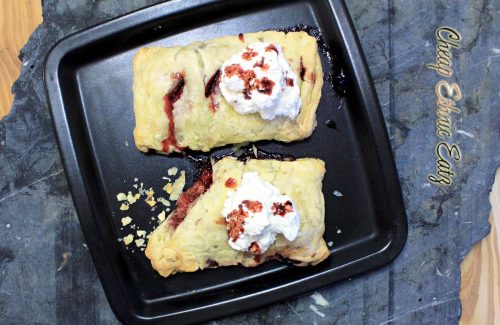 Food trucks are so big right now, it is a very timely subject. Funny enough though, they are technically illegal in Montreal. But what the city has done is allowed companies or events to rent the services of a food truck on their property. A good thing to get the ball rolling and legalize them in the near future? Perhaps, but right now food trucks in Montreal are expensive and nothing like the amazing cheap more eyeopening fare you will find everywhere else. Hopefully time will change that. In the mean time I prefer exploring the food trucks or street food of cities I visit…like I just did recently in Colombia.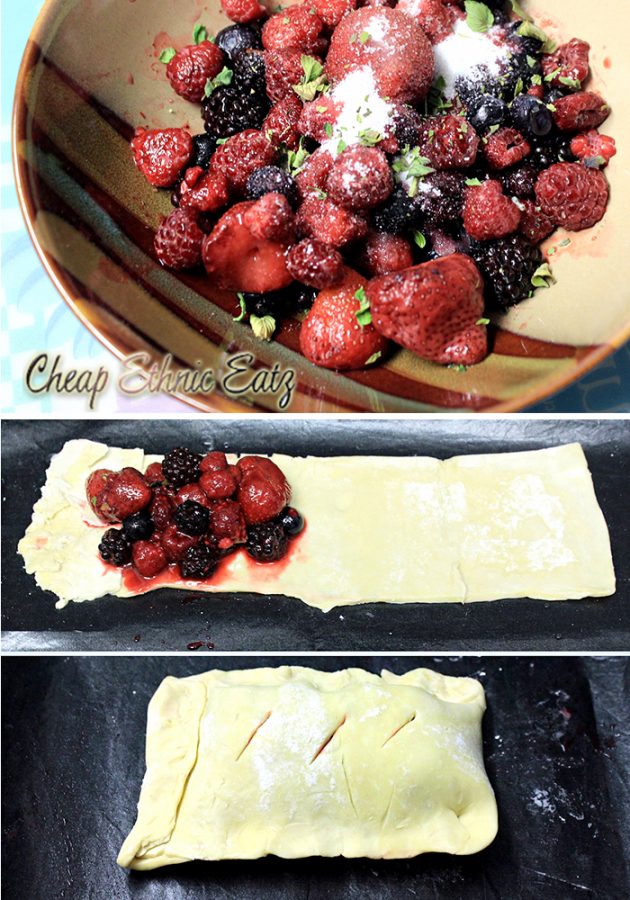 Mojo Pork Cubanos sandwiches and yuca fries are obviously the food stars of the movie. But there was also a fabulous Pasta Aglio e Olio, tostones (plantains), and one dessert: berries n cream. My sweet tooth was calling so I decided to make berry turnovers served with a big dollop of cream – a perfect portable version for a food truck menu!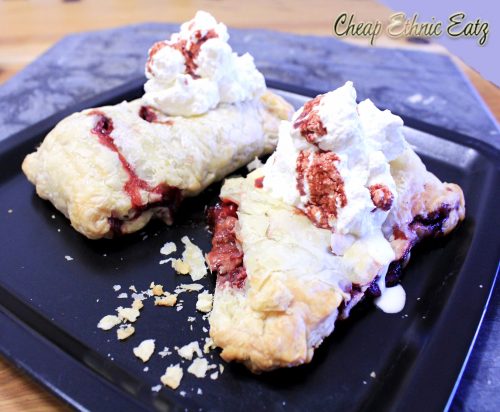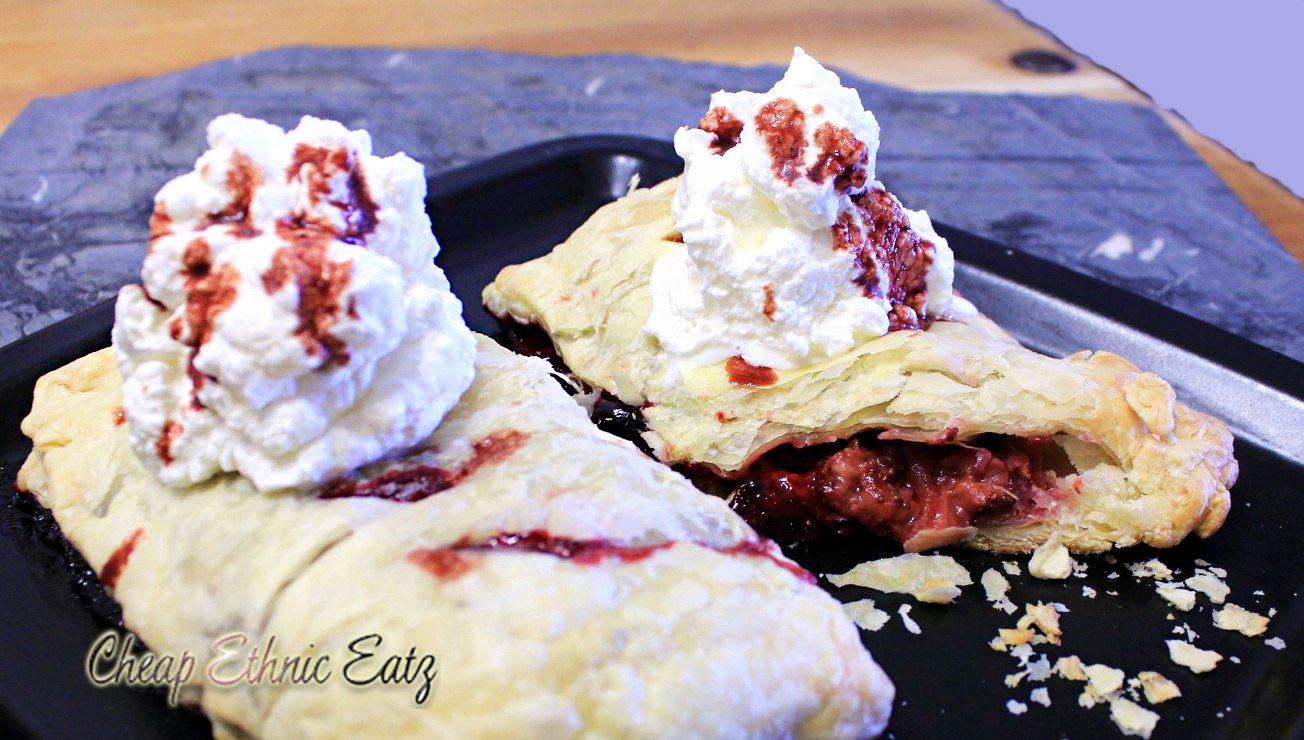 Berries n Cream Turnover
Ingredients  
1 1/2

cup

mixed berries

1/4

cup

of sugar

fresh or dried mint leaves

1

tbsp

rice flour

1

tbsp

Chambord

2

rectangular puff pastry sheets

1/3

cup

whipping cream

1/8

cup

sugar
Instructions 
In a mixing bowl, sprinkle sugar, mint, rice flour and liqueur over the berries, mix and let sit for an hour.

Divide mixture in two and spread over half the puff pastry. Wet edges and fold over puff pastry, pinching the edge to seal. Bake at 400F for 15-20 minutes. Let cool.

Whip cream to stiff peaks with sugar. Top turnover with a big dollop of cream.