The province of Quebec now has its very own French food channel. Welcome to…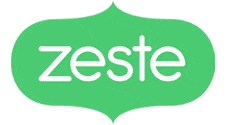 I found out about this new channel in an odd way actually. I was at the Berri subway station, an major subway station here in Montreal where a few lines cross. They were distributing  Zeste fliers with a fridge magnet. Love fridge magnets!




Right now the only cable company offering Zeste.tv is Videotron on channel 47 or 647 in HD. I am checking it out this morning for the first time on TV. Right now the show is L'Effet Vézina and on the menu is a maple glazed ham…for Easter of course.
I never heard of him but it looks like a fun show. Contrary to almost every food blogger I know…I never watch food shows or follow famous chefs. Sometimes I think I am abnormal because of this, he he. I like to cook, not watch others. But if I made an effort maybe I would learn a bit more. I guess I have no excuse now.
Zeste offers a nice variety of show from Quebec and from around the world. Many local chefs are present in French shows but many international hits are presented with French dubbing. Some of these are Nigella and BBQ University. There are also some TV reality shows such as Hell's Kitchen UK and Familles XXL. Lastly there is a selection of shows on food discoveries and adventure such as Anthony Bourdain: No Reservations.
If you do not have Videotron but can read French you will enjoy the Zeste.tv website. Of course your first stop will be the Recipe section. One thing that is really cool is the research tool. You can do a basic search right away but if you click the + D'Option there is even an allergy section. Check the box of what you cannot eat and it will filter safe recipes. That is awesome. It's a new TV channel so the recipe archive will grow, there are about 200 only so far. The current selection looks very promising already. Finally in the Emission section there is an exclusive web video article section with short videos presenting quick recipes or chef techniques.
Had you heard if this channel yet? Have you been watching it? What do you think so far?