Find out where are the best places to travel in November for a short getaway because is just what the doctor orders to chase late fall blues away!
I don't know about you, but for me, November is absolutely the most blah and depressing month of the year, especially when you live in Canada. The trees have shed their leaves, everything is gray, wet, uninspiring…and we are just hoping that first snow won't hit the ground too soon. And this is exactly why having plans to travel in November is the best medicine, even if it is for a 2 to 5-day short getaway.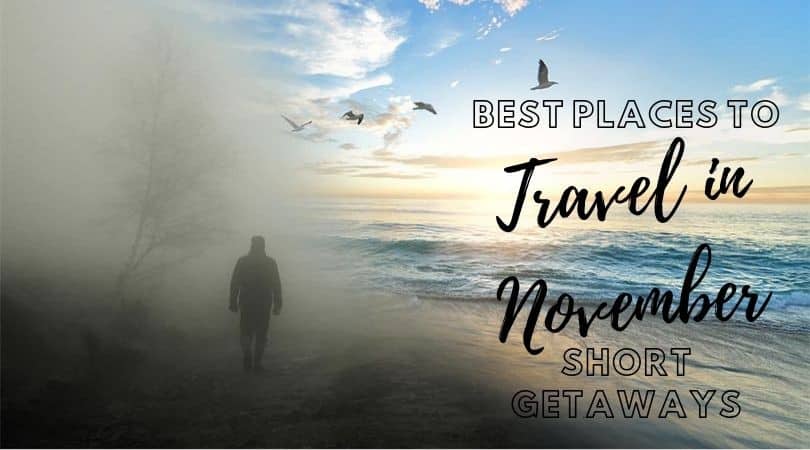 My trusted fellow travel bloggers friends answered my call to share with you some of the best places to recharge your batteries in November. Remember, if you are in North America, heading down south is a very easy thing to do even for a few days.
The flights are pretty short and you'll have plenty of R&R time. Make sure to read my article on how to find cheap flights to find the best deal possible.
The Best Places to Travel in November for a Short Getaway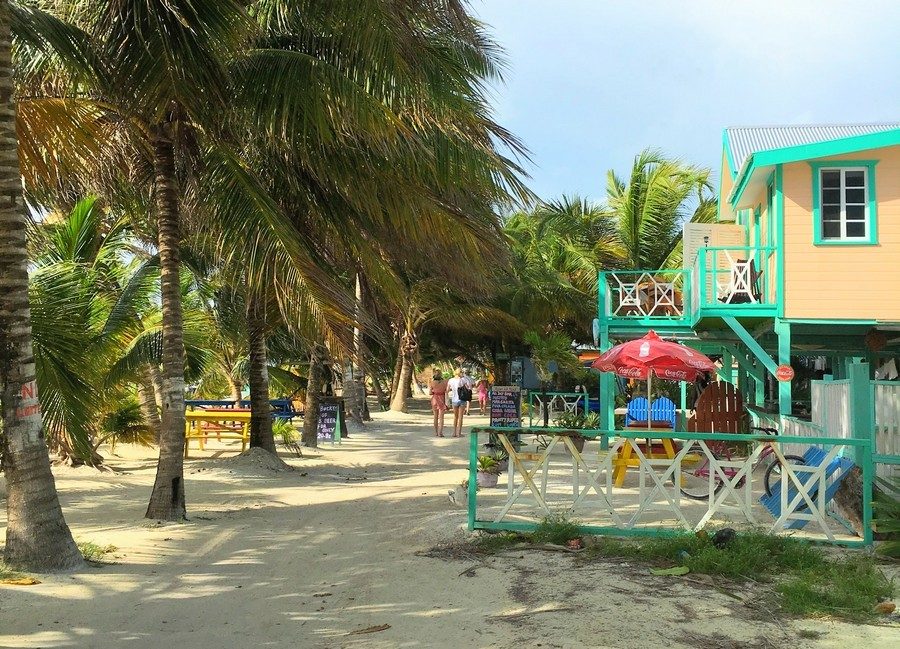 Caye Caulker, Belize
by Erika from Erika's Travelventures
Belize is a country that's often overlooked by Americans as a tourist destination because it is out-shined by its neighbor Mexico and the Caribbean islands. Caye Caulker, a small tropical island in Belize, is as perfect of a destination as any from the U.S!
Belize is a country easily reachable from the U.S., with multiple cheap flights going directly to Belize City International Airport. Caye Caulker is one of many beautiful Belizean islands off its coast that will transport you directly to the Caribbean. From Belize City Airport, just take a regular taxi to the pier, then a water taxi to the island. In half a day you can be from anywhere in the U.S., to this island paradise! It's easy to come for just a weekend or a longer vacation.
Next to Caye Caulker is the second-largest barrier reef in the world, with incredible snorkeling and scuba diving opportunities. It is the perfect place to be active in water sports or to chill out, have cheap drinks by the water, and treat yourself to amazing local food (lots of lobster and fresh seafood).
You don't need to plan anything before escaping to Caye Caulker, because there are countless tour options available to you once you arrive. Aside from snorkeling the reef, there are adventure and fun-filled tours to mainland Belize where you can go tubing through the jungle, or explore some Mayan ruins.
Belize is a former British colony, so there is no language barrier between American tourists and the friendly, outgoing locals. With an exact $1 USD – $2 Belizean dollar exchange rate, you can even pay for most things in Belize using US dollars.. Don't overlook the beautiful, tiny country of Belize and Caye Caulker when looking for last-minute fall getaways!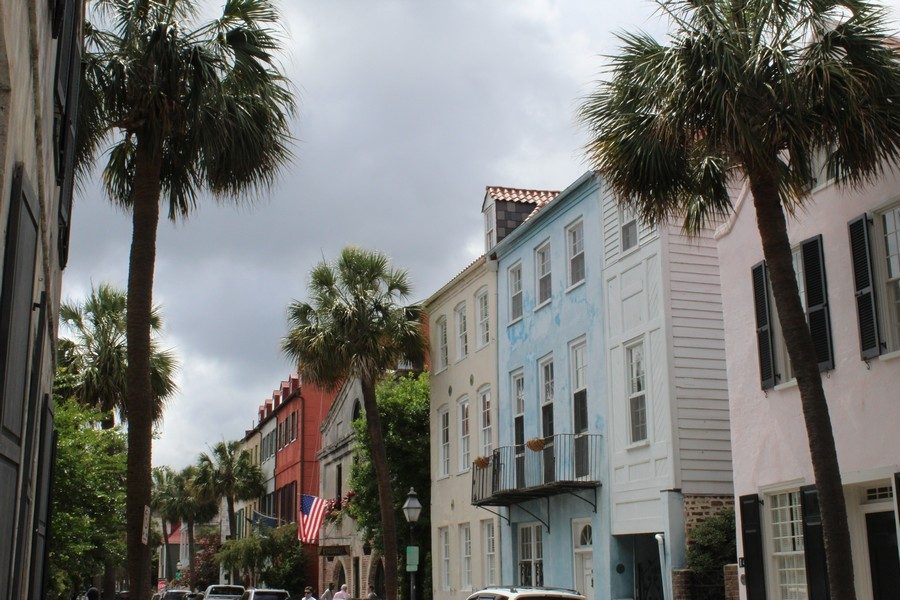 Charleston, South Carolina
by Elizabeth Everywhere
Charleston, South Carolina is the perfect destination for a fall getaway! The city is stiflingly hot and humid during the summer, but during the fall, it's very comfortable, with average temperatures in the 60s. This southern city is known for its immense history, incredible food, and adorable streets.
Spend a day downtown on King Street, the main shopping street, before heading to the Battery, a waterfront neighborhood lined with beautiful homes. Be sure to indulge in some authentic southern soul food while you're in Charleston! Shrimp and grits is the unofficial dish of the city, and you'll find it on practically every menu. It's best served with a tall glass of iced sweet tea.
There are a number of attractions to visit, including Fort Sumter, the South Carolina Aquarium, Patriot's Point (home of the USS Yorktown), and more! Want to escape the city for the day? Head to one of the nearby beaches, like Isle of Palms or Folly Beach! The mild fall temperatures mean that you can walk along the beach at any time of year!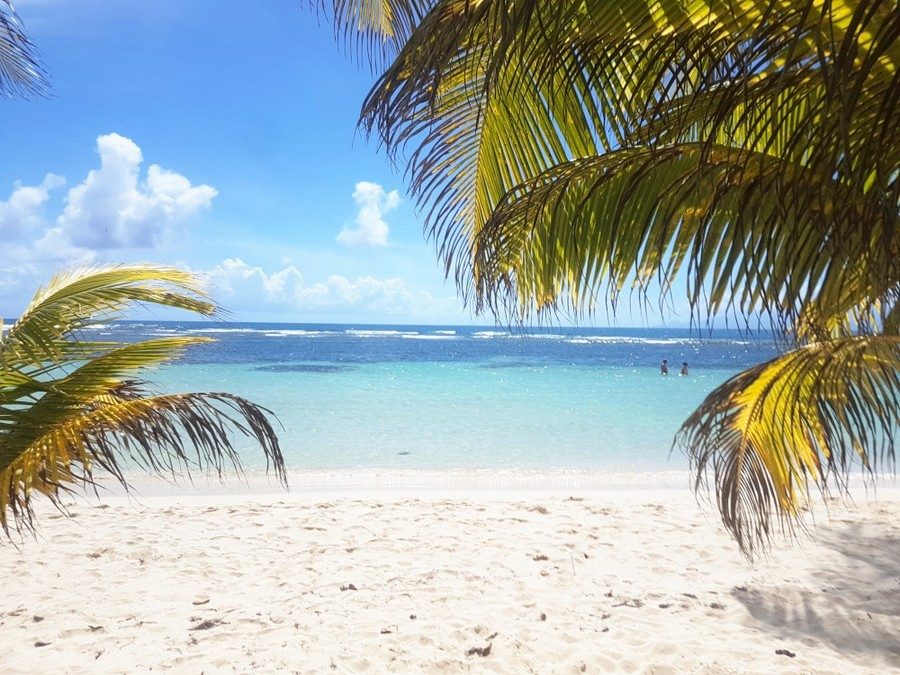 Guadeloupe
by Dominika at Sunday In Wonderland
What could be better for a Fall depressive time than… warming up in the Caribbean sun? November is a perfect month to visit the islands because it's the beginning of the sunny season. The sun is hot, the sky is clear, and the water in the Caribbean sea is perfectly warm.
I highly recommend you visiting the French Antilles, for instance. Besides the Caribbean chill, you'll get the opportunity to feel a bit the European traditions there. This island is the French overseas territory which makes it a perfect place for you if you like to mix the sweet coco jam with fresh French baguettes.
Getting to Guadeloupe is relatively easy with direct flights from Miami. The island is perfect even for short stays, like 2-5 days city break, with charming accommodation options and a lot of activities which you can enjoy both in the water and in the wild jungle. Climbing the volcano, discovering secret waterfalls, diving, snorkeling, and first of all chilling on the beach will definitely help you relax from rainy skies and Autumn aura.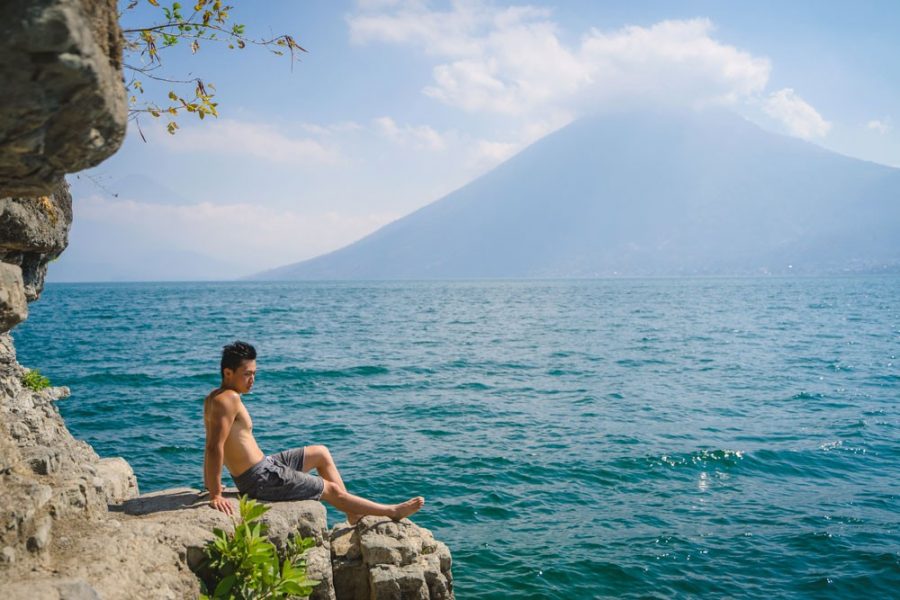 Guatemala
by Sean Lau from Living Out Lau
Looking to chase the falls blues away? Check out the beautiful and geographically diverse country of Guatemala. Not only will you get away from the cold in the United States, but November is also one of the best times to visit Guatemala because of the dry season. In November, you will encounter nothing but sunshine and warmth.
When you visit Guatemala, make sure you check out the city of Antigua and the nearby Lake Atitlan. Antigua is a cobbled-stoned colonial city surrounded by volcanoes. In Antigua, you will find great food, good exposure to Guatemala culture, and beauty every corner.
After you are done visiting Antigua, go to the nearby Lake Atitlan to relax. Lake Atitlan is made up of small towns that surround the lake. Each town offers a little bit something different, San Pedro is the most touristy but has the nicest amenities, San Macro is a hippie town, and San Juan is a town with a big indigenous population. You will find more than sunshine and beautiful water in Lake Atitlan.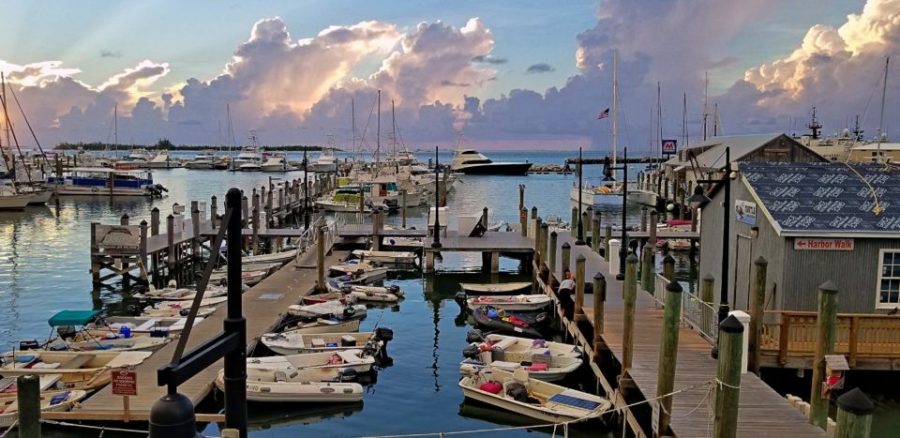 Key West
by Coleman Concierge
Why visit Key West in the fall? It's the best weather of the year and the lowest occupancy. The summer heat and storm season have just past, and the winter crowds haven't arrived yet. Autumn is when flights are cheapest, and you can actually drive the speed limit on Highway 1.
What can you do when on a fall trip to Key West? Start the weekend with a ride on the Conch Train. Sure, it's a bit cheesy, but you'll get a lay of the land and hear the backstory of the American tropics. From there, just pick what interests you from history to literature, to adventure. If you want to chase away the blues, you should try orange. They sit on the opposite sides of the color wheel and emotional spectrum. You can't feel blue watching a blazing orange sunset at Mallory Square or returning to port from a sunset snorkeling tour. It's scientifically impossible.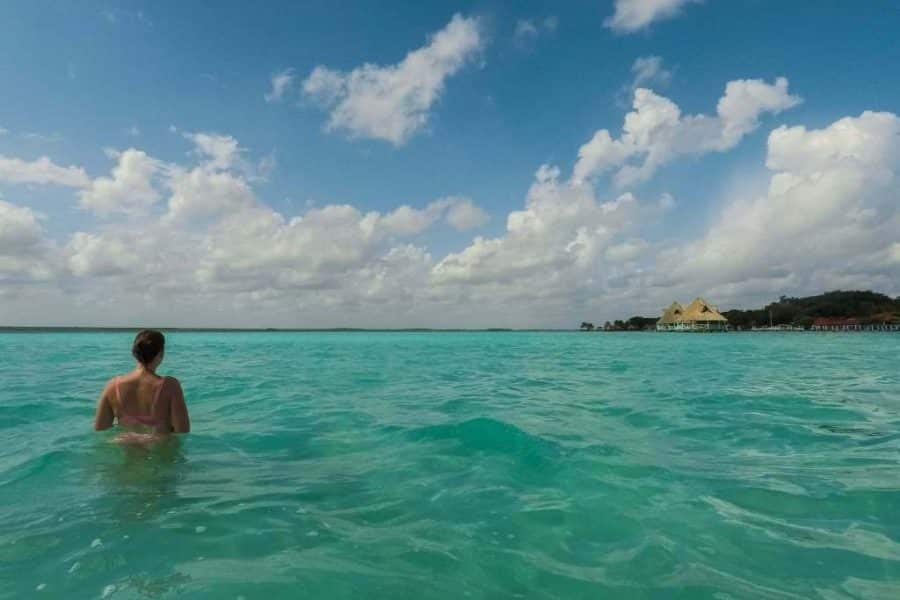 Lake Bacalar, Mexico
by Irish Nomads
Lake Bacalar isn't the first Mexican destination that jumps to mind when you think of a getaway, but its seclusion and distance from the droves of luxury resort-seekers is what makes it so special. It's a huge lake (over 20 miles long but only a mile wide at its narrowest part) in south-eastern Mexico and is easily reachable from Cancun or Tulum within a couple of hours.
When you arrive, the effect of the surreal, translucent blue water lapping up on the lakeshore will relax you instantly. Don't pick a hotel in the village, stay right by the lake and pitch yourself there, breaking up your time with kayaking, boat tours, paddle-boarding and dips in the warm water. Oh, and make sure to spend an afternoon sunbathing, accompanied by an ice-cold Mexican beer or a margarita.
If you're a more adventurous vacationer, the sunrise stand-up paddle-boarding will be the highlight of your trip. You rise before 5 AM, meet your group and get briefed over coffee at the Yak Lake House and glide out on the glassy lake on your paddleboard. (Well, let's hope you glide and don't fall in – the water's cold before the sun gets up!) You paddle across to the other side of the lake and relax among the mangroves to watch a beautiful sunrise. It's so magical.
In the evenings, head up into town (it's just a five-minute walk from the lake) and feast on street tacos at the stalls in the main square, followed by homemade gelato.
You'll be so glad to have had the chance to relax at this undiscovered Mexican gem – get there before everyone hears about it!
**I can personally vouch for Lake Bacalar, I was just there in February 2019!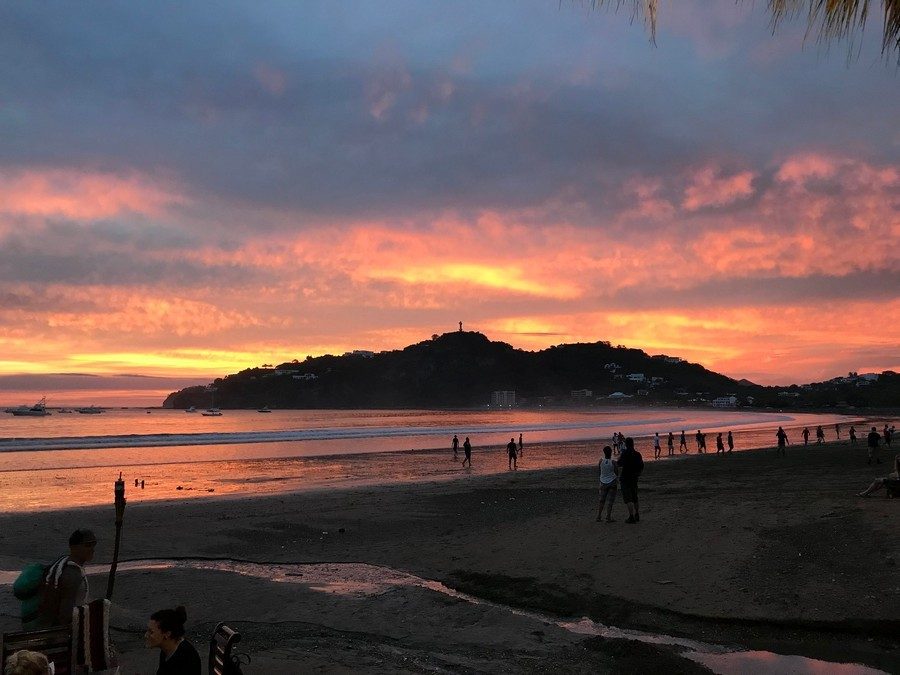 Nicaragua volcanoes and beaches
by Bistra and Nace, The Magic of Traveling
Nicaragua has the potential to the perfect place to chase the fall blues away. November in Nicaragua means mostly sunny weather and what could be a better means of fighting the blues? The country offers some of the most amazing sunsets we've ever seen.
There is a line of volcanoes passing through the whole country north to south. We say that you just need to follow the volcano, making sure there is at least one very close to you at all times. The landscape is just mesmerizing with all those active and inactive volcanoes lined up. You can hike some of them – e.g. Telica volcano, or just watch how Masaya volcano is bubbling with some lava moving in its big oven. Or you can even try some sandboarding on the most active volcano Cerro Negro.
At the same time, Zen atmosphere is enjoyable and you can feel it everywhere – people are calm and relaxed, smiling and positive. When you add those unbelievable Nicaragua beaches – at the Pacific coast, at the Atlantic coast, and even on the lake islands like Ometepe, then you can choose between surfing, sunbathing, just chilling and waiting for the next sunset. It's sure you'll have great views, lots of Vitamin D and a great time!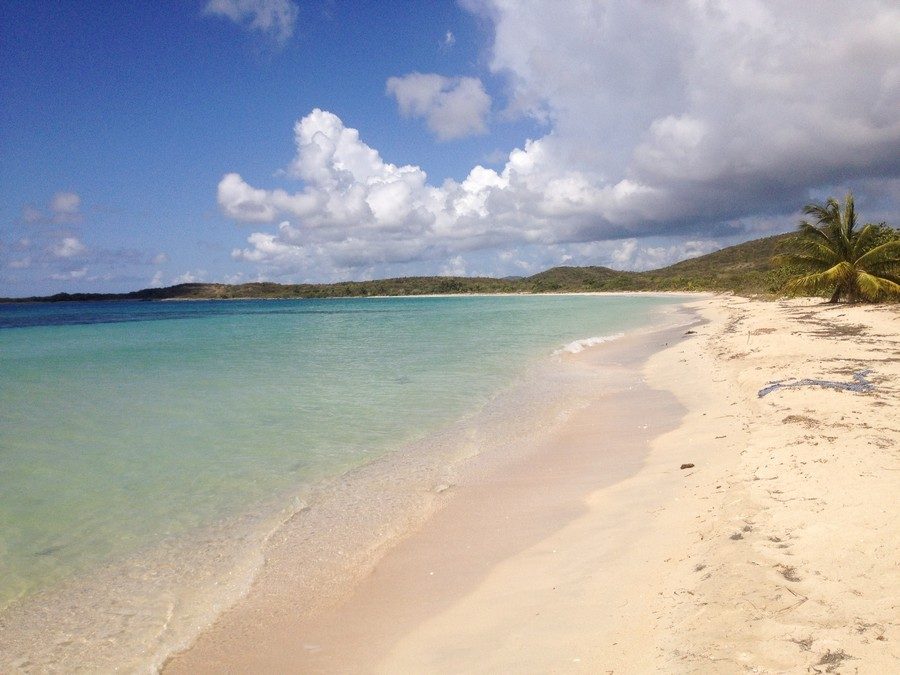 Puerto Rico
by Kristin from That Traveling Family
Puerto Rico's crystal clear water, tropical rainforests, and Spanish colonial architecture are all just a short flight away, with no passport requirements from the US. Fall is low season, so some of the best deals of the year, including cheap flights, can be found. But, it's also hurricane season, so although chances of a storm causing problems with your trip are slim, it's still best to have some travel insurance.
Arriving in San Juan, you'll immediately be immersed in the Spanish Caribbean culture with the colorful buildings, cobblestone streets, and salsa music flowing out of bars and restaurants. Make sure to spend at least some time wandering through Old San Juan and exploring El
Morro, the old Spanish fort.
From San Juan, hop on a short 25-minute flight to Vieques, part of the "Spanish Virgin Islands", just to the east of the mainland. Spend your days snorkeling the reef, exploring secluded beaches, or kayaking the bioluminescent bay. Vieques is a beach lover's paradise. For a more adventurous type of trip, El Yunque Rainforest is just an hour drive from San Juan and offers plenty of activities from hiking to ziplining, and even swimming in waterfalls. At night, the tiny coqui frogs will sing you to sleep.
More time? Do both! Spend one day exploring El Yunque, then continue on to Fajardo for the ferry to Vieques. Shave some time off the trip by hiring a driver to Fajardo and flying back from Vieques to San Juan.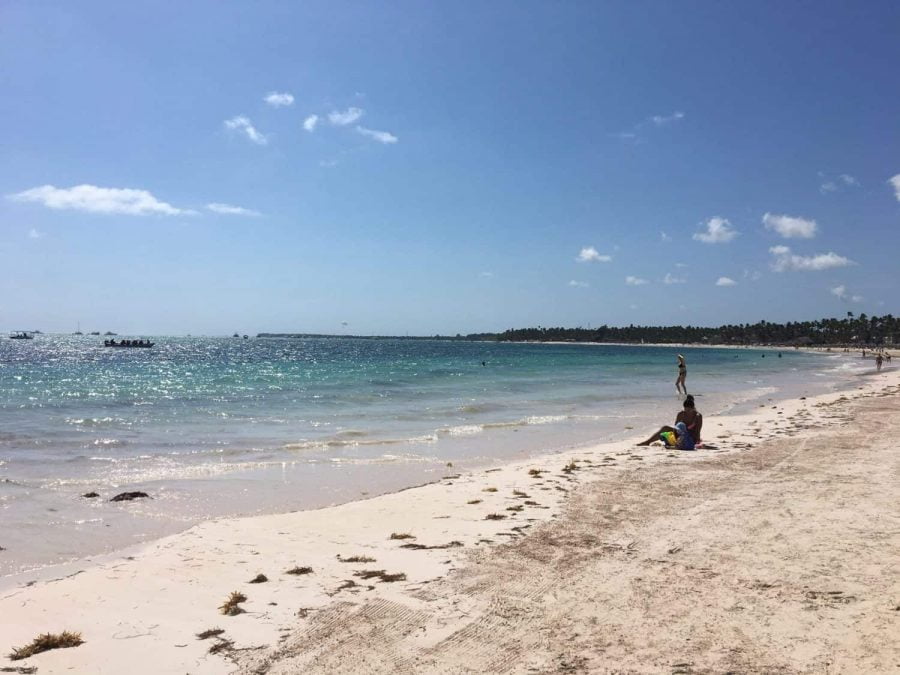 Punta Cana
by Four Around the World
Punta Cana in the Dominican Republic is a tropical paradise all year round when you are looking for some summer any time of the year. With white-sand beaches that stretch for miles and some of the most beautiful turquoise blue water, you will soon forget about Fall weather back home!
Punta Cana has something to suit all ages too, as a family-friendly beach resort destination, where you can enjoy lazy days by the pool or beach and dine on great local cuisine.
Or if you are looking for adventure, take a day trip into the Dominican jungle for some ziplining and wildlife encounters. Monkey Land was one of our favorite experiences during our visit, with adorable squirrel monkeys climbing all over us.
Take a day trip to Santo Domingo to learn about local history and culture. The other must-do is a visit to the Hoyo Azul cave. You won't be short of things to do in Punta Cana.
Best of all, it can be a very affordable destination with budget accommodation and food options available. Or a splurge destination if you want to live in luxury for a few days.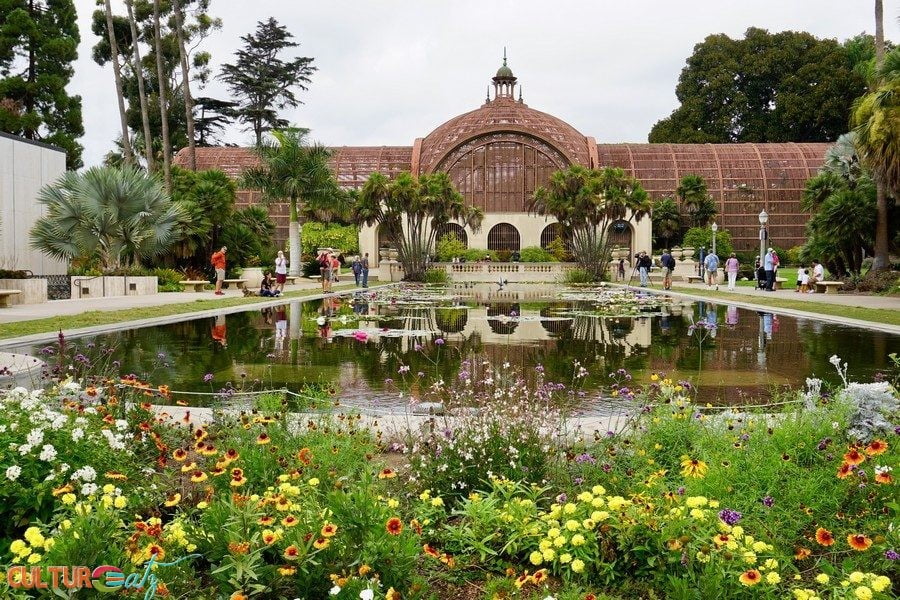 San Diego
by Wendy at Empty Nesters Hit the Road
With temperate weather all year long, there is no bad time to visit San Diego, California. But after the kids return to school and the peak tourism season ends, fall is an especially nice time to visit this Southern California city.
Start at Balboa Park Gardens and Museums. With 19 gardens and 17 museums, there is something for everyone in this urban oasis. Among the highlights are the Botanical Building, the Japanese Friendship Garden, the San Diego Museum of Art and the Timken Museum of Art. If you are traveling with family, be sure to spend a day exploring the world-famous San Diego Zoo.
Next, head to Liberty Station for a meal, or just to explore the former Naval base turned entertainment center. The barracks once used by new recruits now house art studios, small museums, boutique shops, and cafes. The old mess hall has become a large seating area for the food hall. Expansive grassy areas provide plenty of seating for a time of relaxation.
If time permits on your short visit, check-out Coronado Island. Enjoy some time on the beach, a bit of shopping and a stroll through the historic Hotel Del Coronado. It's believed that one of the older rooms in this grand hotel is haunted!
Be sure to leave time for a great evening out in the Gaslamp Quarter. This part of downtown San Diego offers restaurants, clubs, and live music. Petco Park is located here, so baseball fans could take in a game during the season.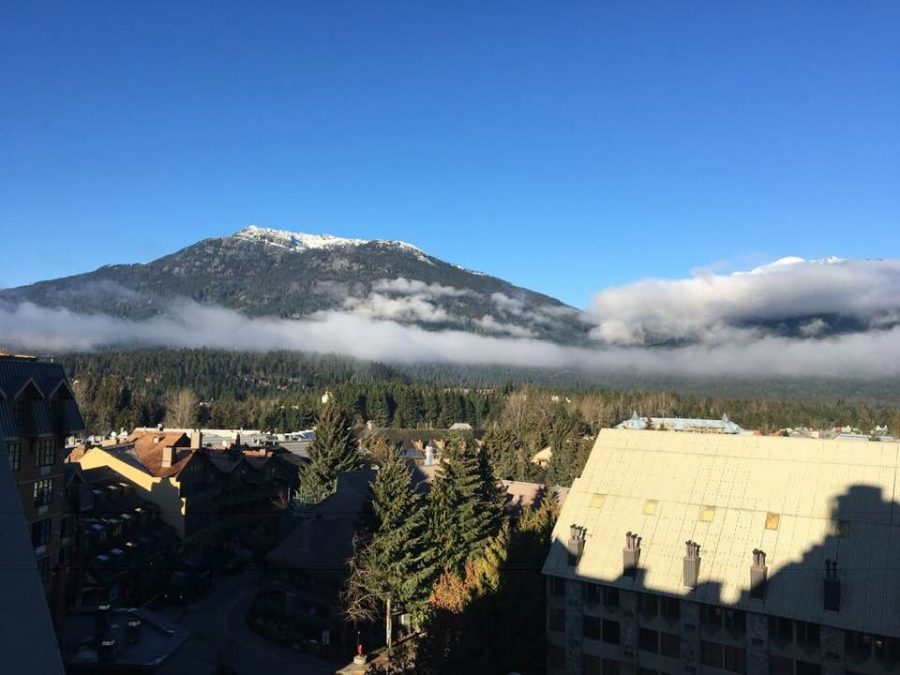 Whistler
by Lesley at Freedom56travel
Whistler is an ideal getaway in the fall to chase those autumn blues away!
Whistler is a world-class ski destination in the winter and an adventure-seekers summer paradise, but in the season between September and snow, it has a wonderful, laid-back pace.
The changing colors of the forests around Whistler are beautiful to see and experience. It's the perfect time to explore the local hiking and biking trails and really take in all the beautiful fall foliage. It's also a great time to soak up the arts and culture of Whistler, including the gorgeous Audain Art Museum (don't miss the Emily Carr's) and the Indigenous art at the Squamish Lil'wat Cultural Centre.
Prices for hotel rooms and restaurants are the lowest you'll see all year, making it the ideal time to try a fabulous hotel (I love the Fairmont Chateau Whistler) or restaurant.
There are also special fall events at Whistler designed to make your Whistler off-season experience that much better. My favorite is Cornucopia, which features the best of food and drinks from around British Columbia. There's special winery dinners, tastings, workshops and lots more. There's also a great Writer's Festival that attracts established authors as well as up-and-comers.
Whistler is a short drive from Vancouver and is a great add-on to your Vancouver getaway!
______________________________
So have you found your ideal place to travel in November from this list?
Are you in the habit to travel in November?
If not, would you consider it?
Get more awesome travel tips right here!