Everyone is asking for book ideas like crazy lately. Here are my top ten books about travel and food I read. Which book would you like to read first?
I lost count of how many online friends and followers have been asking everyone for reading recommendations since the new year. I guess winter is a good time to buckle down in your living room and read a good book. This inspired me to go throw my top books in the ring and I have prepared for you a list of my top ten books about travel and food.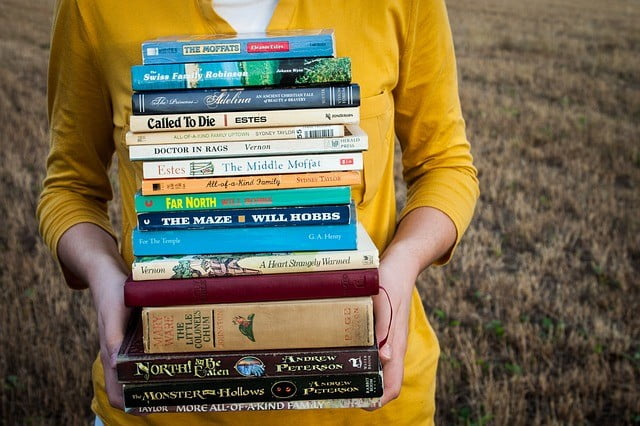 My Reading Pedigree
It is amazing how your reading style and preferences change throughout your life. Excluding cookbooks, I was a later bloomer to willingly reading books on my own, aka not being forced to read one for school. When I started reading books for myself I was about 17 and starting college. Back then I was into horror so Steven King was my author of choice.
From there I went to Canadian Feminist authors, I know huge leap but it was because of the most amazing English teacher I had back then. Margaret Atwood and Alice Monroe were my faves. At one point, I had a female Indian author phase too.
Because of my mom, I read a lot of John Le Carré and Ian Rankin. Later we both discovered and devoured many books by one of my favorite authors of all time, Arturo Perez Reverte. I love a good mystery or detective novel.
Then I discovered the historical fiction genre. My first was Russka by Edward Rutherfurd. I consumed lots of his bricks after. In between these phases, my reading was peppered with self-help, DIY, light comedies, and many more types of books.
But now I am really into travel stories, food memoirs, and for something completely out of left field, really sarcastic humorous authors. If you are looking to buy something to read maybe my favorite books will inspire you.
This post contains affiliate links.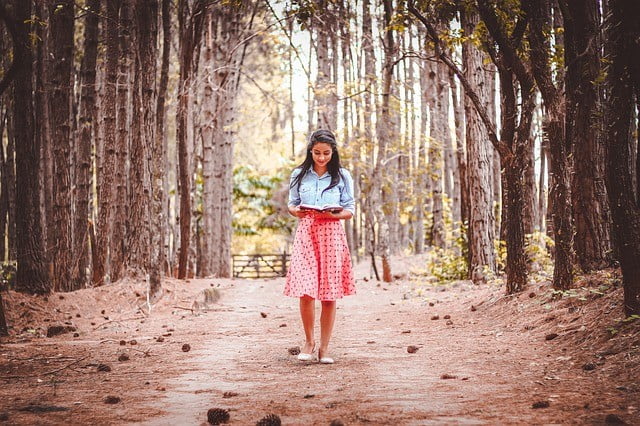 MY TOP TEN BOOKS ABOUT TRAVEL AND FOOD
So, yeah, China is a bit of a theme on this list. My trip there in 2017 really influenced me a lot. This book is the memoir of an Englishwoman who ended up going back to China many times to learn what real Chinese cooking and eating is all about. She wrote many books about various Chinese regional cuisines. Many Chinese cooks say she is the only non-Chinese cookbook author who really gets the food there. This book tells the story of how she first went to China and started exploring the food, up to where she is now in life. It is my favorite book of the year.
Grab a copy of Shark's Fin and Sichuan Pepper here.
Just awesome title! But there is no sex in the book. This is the true story of J and his wife going off to a super ultra-remote atoll called Kiribati in the Pacific for two years because she landed a job there. And he is the pretty husband in tow without a job, left to fend for meals, caring for their home, and learning to navigate a culture that no one from a modern world can wrap their minds around. Maarten's writing style is hilarious and sarcastic in tow. Hands down my number 2 book.
Grab a copy of The Sex Lives of Cannibals here.
It took me a few years to get to the last pages as it is a book since I keep at home but it is absolutely fascinating. We take salt for granted. Heck, we fear it our diets. But if you only knew the actual history of salt and how our lives depend on it, you would be blown away. And I am not just talking about our body survival. Kingdoms have found riches in it, salty wars have erupted, and dynasties have collapsed because of salt. After reading this book you will never look at salt the same way again.
Grab a copy of Salt: A World History here.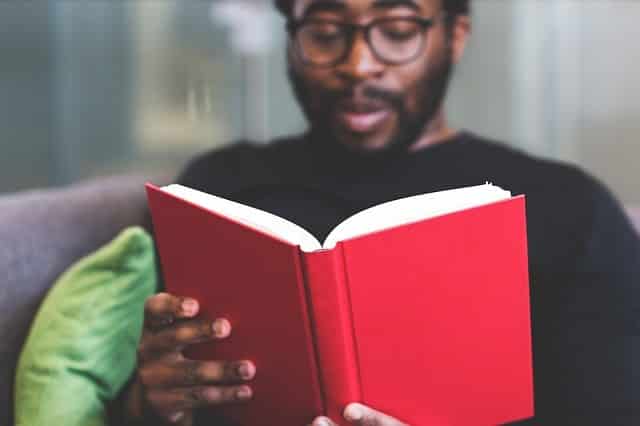 Can you imagine going off on a trip with two other girlfriends for an entire year in close quarters? Talk about becoming close, learning to compromise, and dealing with the occasional confrontation. This book is the memoir of three such friends who went around the world for an epic year filled with incredible adventures. This is the book that got me into travel memoirs. And yes, they are still friends!
Side note: I am about to go on a 10 day trip with two online friends so maybe I'll write a book when I get back lol.
Grab a copy of The Lost Girls here.
If you like political and historical memoirs, AND you love food, this is the book for you! I have Russian blood in me so learning about how food, or the lack of it, has shaped history in this massive nation was incredible, luxurious at times, and just appalling at others. I started this book a while back and even wrote about it here but I only finished it recently. If you want a riveting lesson in Russian history without reading a tedious history tome, I highly recommend this book.
Grab a copy of Mastering the Art of Soviet Cooking here.
Two of my favorite things to read about: history and China. And this book is written so well by a journalist who was stationed there. By reading this book you get a very special and real look into the Chinese mentality. Sometimes I wonder if I 'got' this book more because I have been to China.
The author runs a few storylines at once. One is his journalistic work into a historical find which is the oracle bones. We see how tedious his life is a first as a news correspondent and how controlled all the news is. He explores how the government directly impacts the lives of everyday people. And one of my favorite parts, how he follows through on the story of his Uyghur friend who comes from a Muslim Turkic tribe that live in the far northwest of China, the lowest of the lowest tribes in the eye of a pure Han Chinese.
Grab a copy of Oracle Bones here.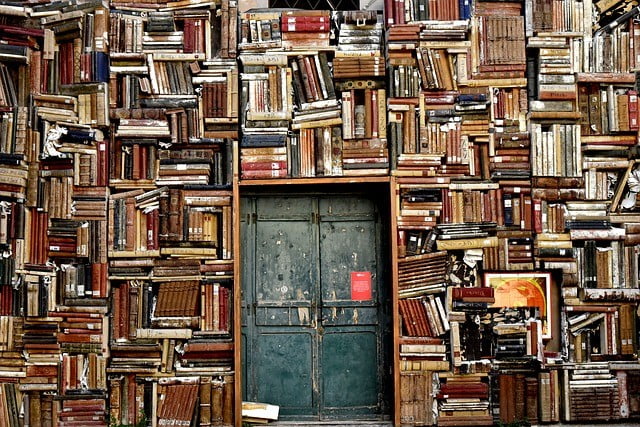 Have you ever wondered what it would be like to go grocery shopping in Les Halles in Paris during the 19th century? Written by Emile Zola, one of the top classic writers of that time, this was his first work dedicated to the working class. The book basically explores the greatest farmer's market of its time and the people who worked there. It was not a pretty place at all at times, for food or people. Social classes clashed here between the fat, or successful shopkeepers, and the thin, the poor farmers or lowly employees who tried to make a living. If you happen to know French, read it in the original language, Le ventre de Paris.
Grab a copy of The Belly of Paris here.
I kind of debated whether I should include this one or not on my list. Part of me hated the book because a big focus of the book is the author's relationships and sexcapades she experienced while on vacations. I mean we have all had some experiences, but she had enough to write a book. Ok, I know I sound judgmental. On the other hand, I totally relate to the title as a single forty-something-year-old who has had the luxury to go off on amazing trips because nothing or no one ties me down. Like the author, I know some friends envy me for this. Unlike the author, I am actually a peace with singledom (at least I think I have).
One of my favorite parts in the book is when she has a date with a loser guy who makes a comment about the new spinster is not the cat lady, but the lady with many travel souvenirs decorating her home. Now that, I totally identify with…and I have one cat lol.
Grab a copy of What I Was Doing While You Were Breeding here.
Another book I really debated about. Very sorry to the author but the writing is terrible. But the concept was unique and so millennial. Imagine the main character is a code geek who lands a job in San Francisco, working like crazy, making tons of money, and has no life. She even has all her food delivered at home and bonds with one delivery joint. This conection enters her into the world of sourdough and taking care of a unique starter. She quits her job to become a bread baker in an ultra-modern, tech-driven underground farmer's market. If you want to find out what her advanced technology is for making this bread…read the book!
Grab a copy of Sourdough: A Novel here.
This was a fun, witty, and light read. Set in Seattle and narrated by Bernadette's 15-year-old daughter, the eccentric and agoraphobic mother disappears not long before a planned family trip to Antarctica. Her daughter does her best to find her mother through a series of e-mails, documents, hospital bills, official documents, and correspondences. The daughter goes so far as to look for her mother in the most terrifying places of all for Bernadette: an Antarctic cruise ship. It's a refreshing, modern and funny book. The book is set to hit the big screen in March 2019 as well.
Grab a copy of Where'd You Go, Bernadette here.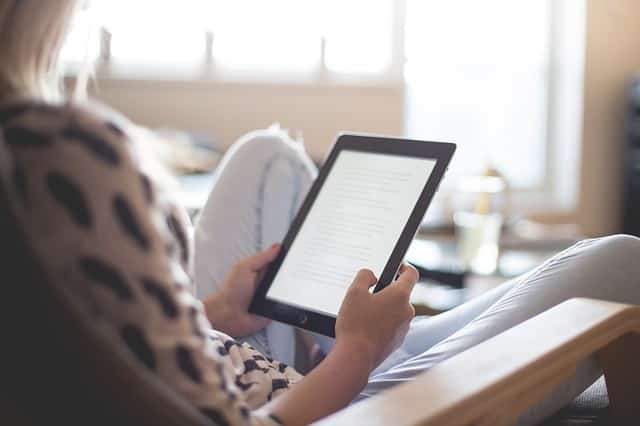 MAY I SUGGEST SOMETHING A LITTLE DIFFERENT?
I have a few books I really enjoyed reading that do not fall in the food or travel reading category but I thought I would still share…
I don't even remember how I ended up with this book on my tablet. But I freaking loved it. Crazy stories I tell you. CRAY-ZEE. It was written by the author of the infamous blog The Bloggess. Her writing style is weird, hilarious, sarcastic, fabulous and uncomfortable. She covers everything from her white trash childhood in Texas to her crazy life now as an author with a multitude of mental illnesses (like for real). But she is so funny. I read also her second book, Furiously Happy, and I just found out now online she has a third one out, an adult coloring book/collection of thoughts, so I guess that will be added to the 2019 list.
Grab a copy of Let's Pretend This Never Happened here.
This one is a potential life changer, at least it has been for the last 13 weeks. I am a plus size, have been most of my adult life, and I have never been fond of exercise. I have had stints of diet and training but nothing stuck. My motivations were actually self-destructive. I got this book because I was hoping to find a kick in the butt to make an effort. Well, it has, so far. The author is a plus size professional fitness trainer. I had no idea there was a whole world of plus size athletes out there. Louise is excellent in getting it into your head that if you exercise you should do it to feel physically good and for health reasons alone, not to look good and lose weight.
And you need a specific goal with a laid out plan to achieve it. My goal is my upcoming trip so I can keep up all day with my travel buddies. The book includes a 5k running or fast walking plan for the plus size. The plan starts off with 30 min session and that seemed too big for me so I started it off slowly with my own designed pre-5k plan for fast walking. It's been 13 weeks and I now speed walk 3 times a week. I have never missed a walking session yet and I even invested in a piece of exercise equipment so I cannot use winter and snow as an excuse.
Yes, I have experienced a little bit of weight loss and some clothes I could not wear before now fit great. But these are side effects, not my goals. I think everyone would benefit from reading this book, thin or large. Skinny people can have plus size minsets.
Grab a copy of Big Fit Girl here.
Not as keen about her in films but on TV she is amaze-balls, especially on 30 Rock. I do have a lot of respect for her and I think she took giant leaps for women comedy writers everywhere. I picked up this book on a whim because I wanted to know a bit more about her as a person. It is not super deep and revealing, it's a series of stories of her life. It is not meant to be a comedic book. A good little read if you are a fan.
Grab a copy of Bossypants here.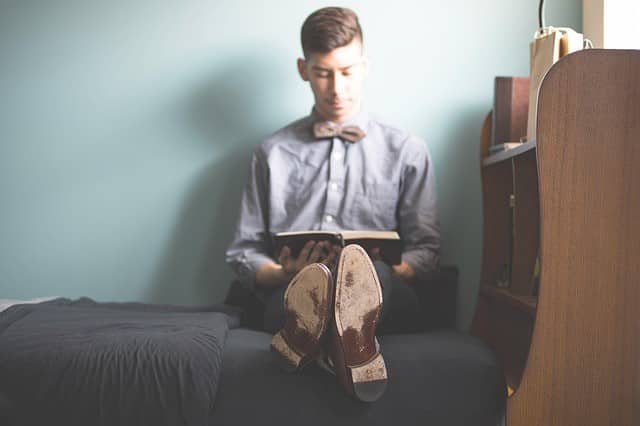 BOOKS ON MY TABLET FOR 2019
What will I be reading in 2019? These are the contenders for now…because I already brought them!
I mentioned at the beginning of this article that I had a female Indian author phase. That was years ago but I mentioned this fact to someone not too long ago and they recommend this book. It's the next one on my list to read after my current travel guide read. From what I read, Nikki, a twenty-something westernized London girl of Indian decent ends up teaching a creative writing class in a community center. The course not being well explained, the class ends up being filled will Sikh widows expecting basic English courses. One widow brings to class an erotic novel and this event spurs an unexpected bond between the multi-generational women. But is must be kept secret from the conservative men in the community.
This historical novel is the sequel to The White Princess, the mother of Henry VIII (there is an awesome TV series called The White Princess). This book tells the story of Margaret Pole who was the cousin of Henry's mother and the lady in waiting of Katherine of Aragon. English history buff and Tudor fans, rejoice.
In all honesty, I know little about this book except that is was highly recommended and said to be one of the best books for hopeful entrepreneurs. I hope it will help in my journey to hopefully break the 9 to 5 drudgery. I'll let you know what I think next year.
Yes, it's the same guy who wrote The Sex Lives of Cannibals. I also listened to the audio tape during a road trip this summer of his book Lost on Planet China which was recommended by my friend Lauren who lived in China for 9 months. If it's anything like the other two books of his I know, I will love this one too.
So tell me, are you an avid reader? Do you sit in your favorite chair and devour books in a couple of days? I am a slow reader but always have many on hand on my tablet at all times. Another funny thing I do: my favorite place to read in on a bus, subway, or plane – which I know makes some people nauseous. I cannot read while being still.
Where do you like to read most?
What kind of books do you enjoy reading?
And do you still prefer a paper book or have you moved your collection to a tablet?
PIN IT FOR LATER! https://www.pinterest.ca/pin/266275396704766612