Just wanted to share with you quickly a neat treat that was sent to me recently. If you are a fan of soy and like soy pudding then you will love the Super Squeezies soy dessert tubes. It works perfectly as a portable pudding for the lunch box. Or you can freeze the tubes for a soy frozen pop. They come in a box of 8 tubes with 2 flavors: chocolate and strawberry banana. Both flavors were great but I actually like the strawberry banana the most.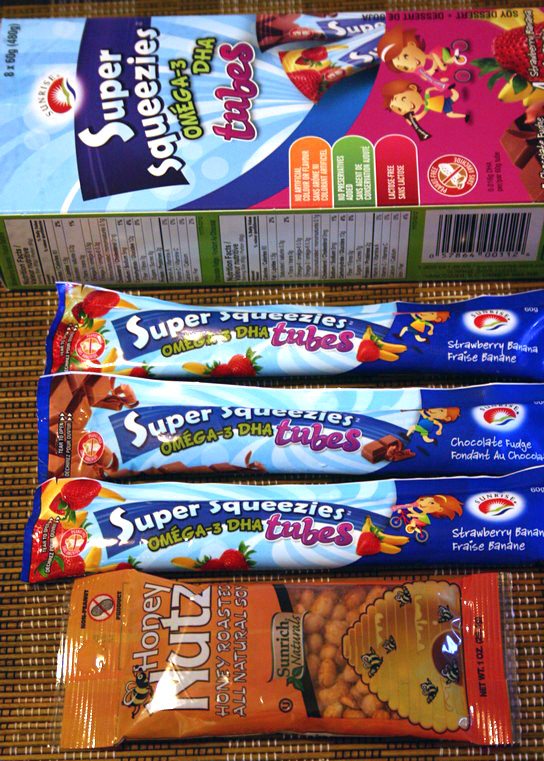 The the Super Squeezies soy dessert tubes are all natural made with non-GMO soybeans; have no preservatives; are gluten free, peanut free and lactose free (great for those with allergies); and cholesterol free.
If you want to learn more about soy products and tofu click here.