Today is my group's reveal day for the Secret Recipe Club. What is the SRC? Basically you are assigned a fellow participant's blog by the organizer and then you pick a recipe of your choice from that blog and make your version of it. But it is a secret, you cannot reveal whom you picked and what you made until the established posting date and time.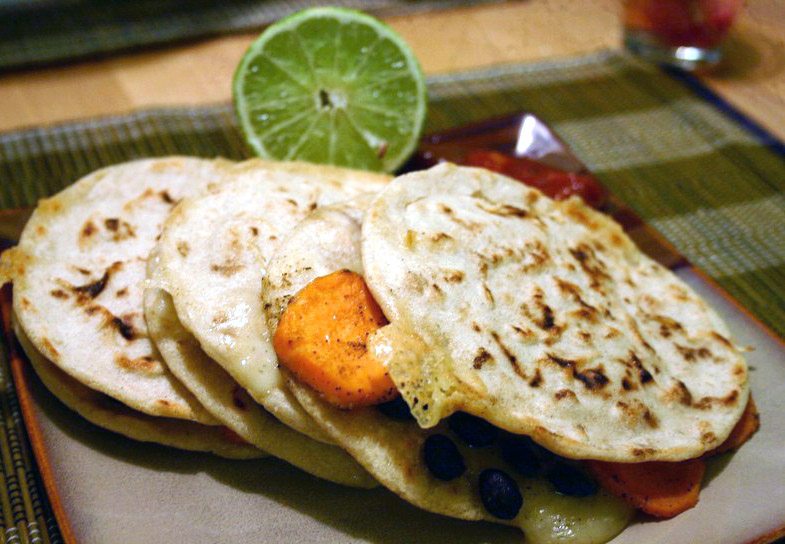 This month I got a great blog called Everyday Mom which is authored by Kim. Like me, Kim began cooking at a very young age after she received her first cookbook.  She does not mention the cookbook, I remember mine was Disney character based but printed in France so it was all metric. Kim and I also share a dangerous bond: a sweet tooth, oh the hips! Kim is quite the baker and she enjoys the help of her 3 little assistants.
Lots of great family recipes here. I ultimately settled on the Black Bean Sweet Potato Quesadilla recipe. I really enjoyed them a lot and the sweet potato really made them unique. I used Havarti cheese.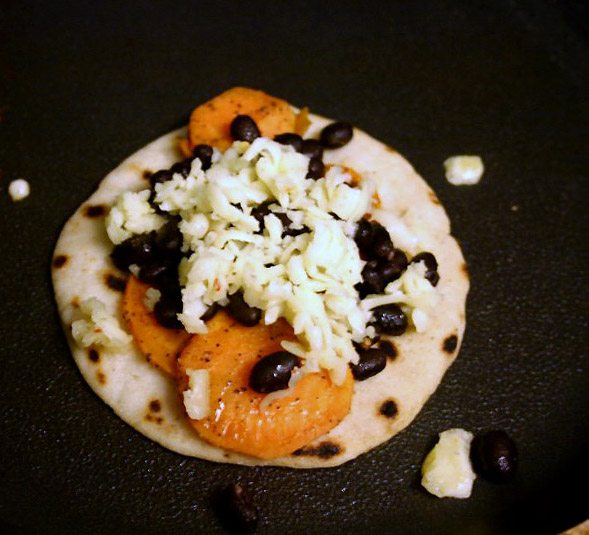 I am proud to say this post will be part of this week's Wednesday Fresh Foods Link Up #18 over at Gastronomical Sovereignty, a link-up to encourage fresh food production, consumption, activism, and awareness.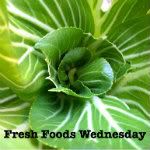 Kim of Everyday Mom
Black Bean and Sweet Potato Quesadilla
A great twist on the Quesadilla vegetarian style
Ingredients
2 large sweet potatoes
1 tsp cumin
1 tsp salt
1 tsp pepper
1 tsp garlic powder
1 large can black beans
1 clove garlic, finely chopped
1 Tbsp taco seasoning mix
1/2 cup salsa
Tortillas
Monterey cheese, shredded
Instructions
Peel and cut sweet potatoes into thin rounds. Place in bowl drizzle with olive oil and add seasoning. Cook on high in microwave for 4 minutes. Mix halfway through cooking.
Drain and rinse beans. In a skillet add a drizzle of olive oil and garlic, cook for 3-5 minutes. Add beans, seasoning mix and salsa cook until warm.
Over a medium heat, in a skillet lightly coated with oil, warm both sides of one tortilla, just until light golden brown. Remove from pan and add second tortilla, again lightly browning both sides. When browning second side add a spoonful of each filling, salsa and a handful of cheese. Top with the first tortilla, cover with a lid that will press the tortilla down. Cook until cheese begins to melt.
Keep warm in 200° oven, while assembling additional quesadillas.
Serve with salsa, avocado or sour cream
7.8.1.2
209
https://cultureatz.com/src-black-bean-and-sweet-potato-quesadilla/
Did you make one of my recipes? I would love to see it. Take a photo and tag me on Instagram @cultureatz.
EDITOR'S NOTE: This post may contain affiliate links (disclosure policy). Please support CulturEatz by clicking on the links and purchasing through them so I can keep the kitchen well stocked. It does not alter the price you pay.