This past weekend in Canada was Thanksgiving and I was at La Courgerie . Many families and friends gather around a wonderful meal, celebrating the bounty of the summer. In my family we throw in hard labor work: we close the cottage down for the winter. Thankfully we still find time to play.
The fall colors were at their peak and the scenery was absolutely breathtaking. On top of great food, the menu also included a gorgeous hike and a visit to a squash farm. Nothing says autumn like a stroll through the pumpkin patch at La Courgerie! No recipes today, just lots of great fall photos and a little squash crash course.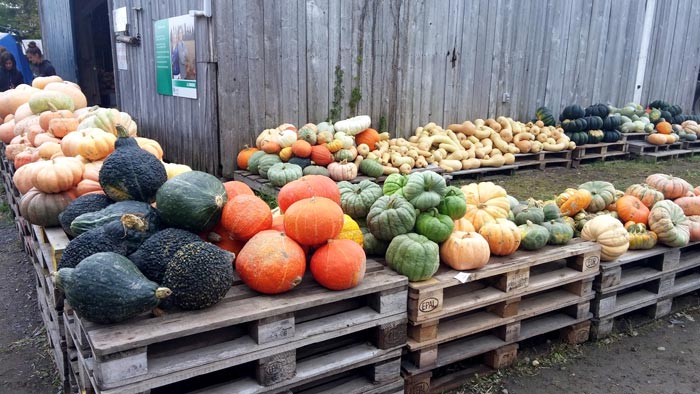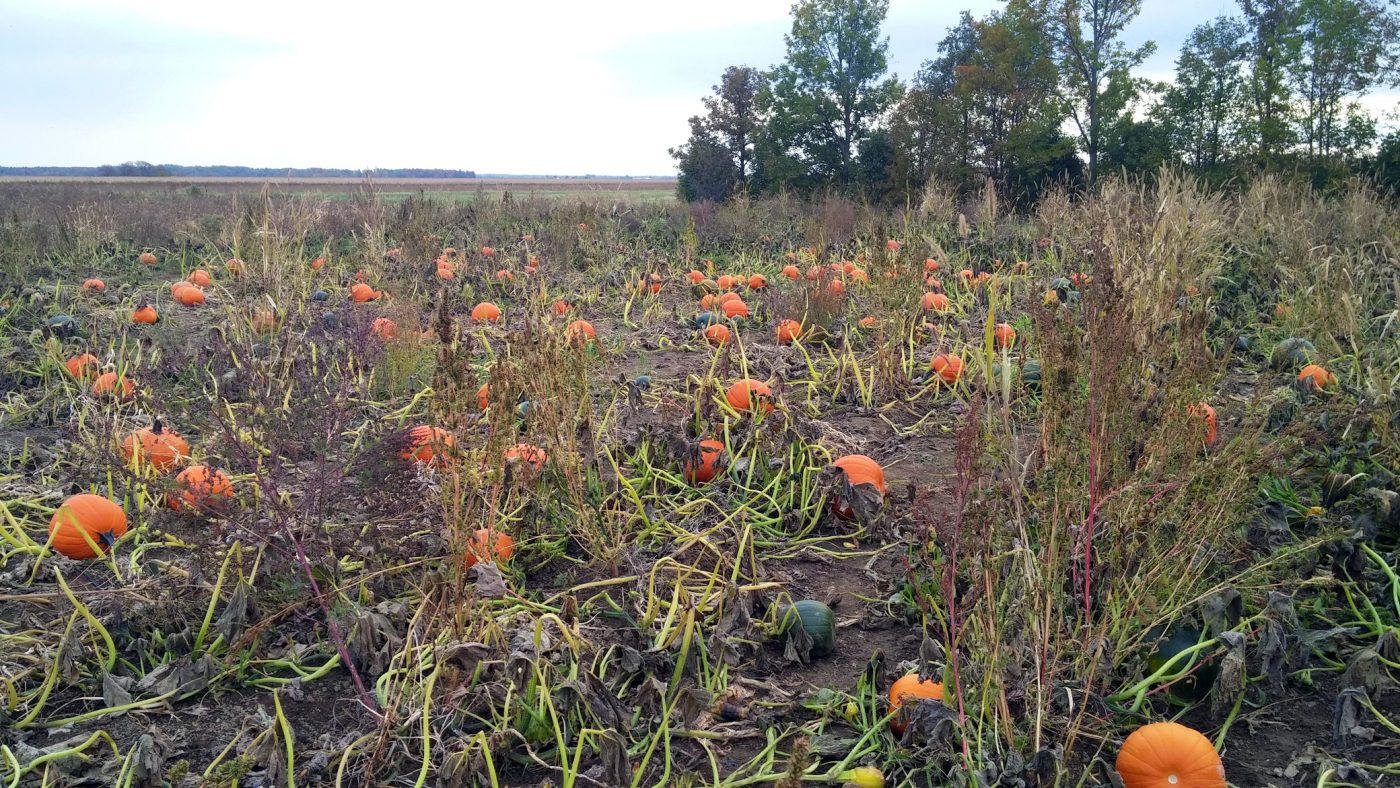 Seven generations of the Coutu family have lived and worked the land in Saint-Elizabeth, Lanaudière (Quebec). Today La Courgerie farm is dedicated to growing more than 300 varieties of squash, zucchinis and pumpkins. In September and October they open their doors to the public. Buy or pick your squash, wander the fields, take a hay-wagon ride, participate in the many activities, get cooking tips and explore the store filled with unusual squash products.
I could not help but buy a few unusual and lesser known squashes. I got 4 in total, about 10 pounds worth! Recipes to come for sure in the coming weeks but for now let me introduce you to my new beauties. Did you know that squashes, zucchinis, marrows and pumpkins are all members of the same family? They are classified as either summer or winter squash. A summer squash has a thinner skin and includes zucchini (or courgettes) and marrows. Examples are…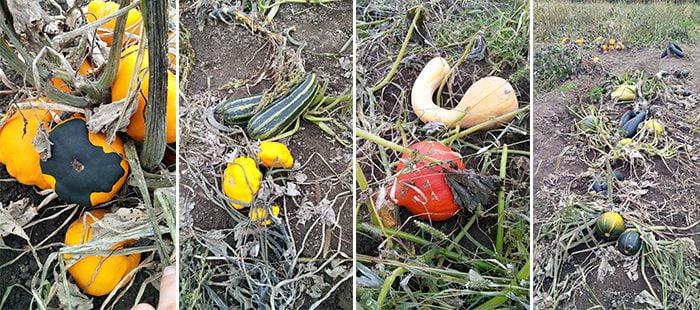 The White Pattypan is notable for its small size, round and shallow shape, but mostly for its scalloped edges. Their taste is similar to zucchinis and yellow squash. The skin is edible and the best way to prepare them is braised, steamed, roasted, or grilled whole. Larger ones may be hollowed out and stuffed or even used as soup bowls.
This is a super overgrown Sunbeam Marrow. A marrow is a zucchini left to grow to full size. Like zucchinis, they usually have more water in them and are prepared the same way. You just may have to cook them a bit longer.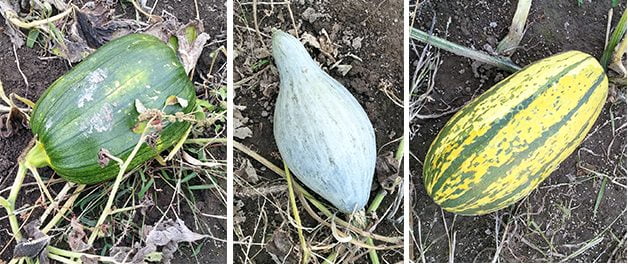 Winter squashes are large, thick skinned and slower to mature.  In fact they squash should not be picked until the skin is rock hard. Common winter squashes include butternuts, acorn and pumpkins. Here are a couple more to discover…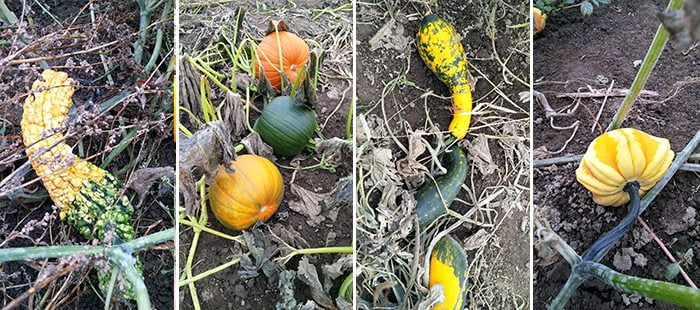 The Red Kabocha is becoming popular nowadays and it's exceptionally natural sweet flavor may be one reason. The rind of a kabocha is edible, contrary to most winter varieties. The Kabocha is utilized as a side dish and in soups, or as a substitute for potato. It is great for vegetarian main dishes too.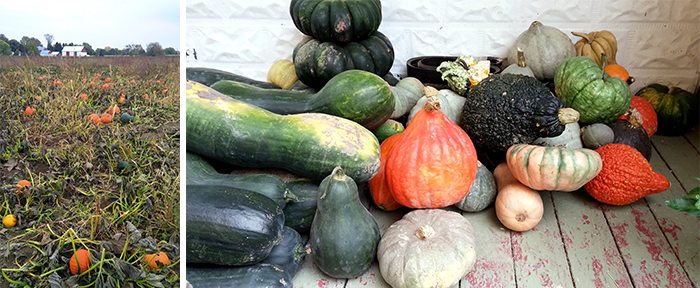 I just love the color of the Blue Hubbard. Hubbards are known for their dense and starchy texture, as well as their nutty, sweet taste – similar to a sweet potato. The Blue Hubbard is best steamed or baked, but it can also be mashed or pureed, or used in pies.
That was the educational portion of our post. Now I will leave you with a few fall shots…

a back country road near the cottage in Saint-Jean-de-Matha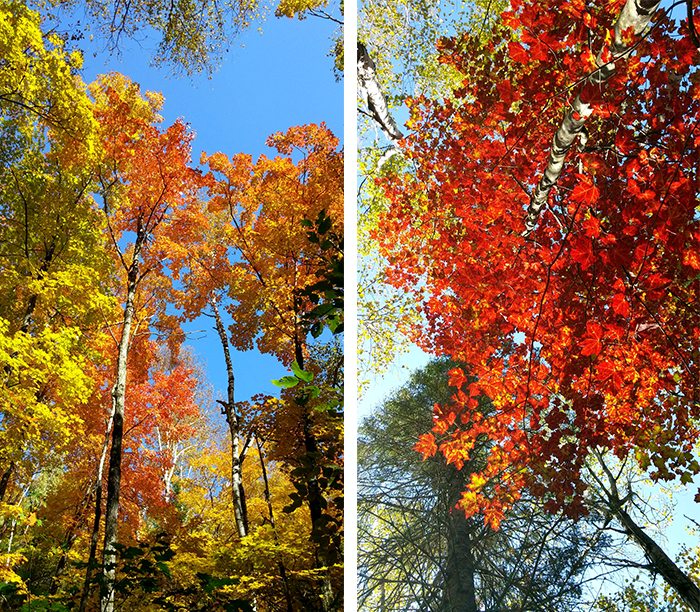 Beautiful fall foliage during our forest hike

The Look-out at Les Chutes à Bull hiking area in Saint-Côme
Make the most of every season by taking day trips and exploring all the things nature has to offer.