Wow, been a while since I posted by my standards! But it has been a whirlwind past few days. Alas I found out on Friday 2pm that I did not get picked to move on to round 4 of Project Food Blog. I am (more or less) over it, I was actually pretty shocked, saddened, and hurt a little. But it is a competition and that is part of the game. I did still beat out over 90% of the participants. Being top 10% is AWESOME.
This past weekend was the Canadian Thanks Giving so I give thanks. I made it that far because of YOU. So Thank YOU so much for everyone that voted and commented and cheered me on, whether a close personal friend and family (you guys I love you all) or my blogosphere wonderful friends and fans. BIG HUG!
And I support and will vote for my favorite remaining competitors until the very end. I hope this contest takes place next year too. I have learned so much. And since I was heading out of town until Tuesday morning I had prepared my 4th entry which was along the theme of creating a step-by-step, instructional photo tutorial. I actually was so torn between two recipes I did them both. So I am presenting you with the first of my would be contender recipes…sponge candy, also known as honeycomb toffee, sponge toffee or cinder toffee.
Sponge Candy by Christine Cushing
Ingredients
2 1/2 cups granulated sugar
2/3 cup light corn syrup
6 tablespoons water
2 teaspoons vanilla
2 tablespoons baking soda
Directions
Liberally grease a 10-inch round spring form cake pan with vegetable oil. Line the bottom of the pan with parchment paper. Line the sides of the pan with a parchment paper so that the parchment paper creates a collar that sits 1 to 2-inches above the pan. Liberally grease the parchment paper.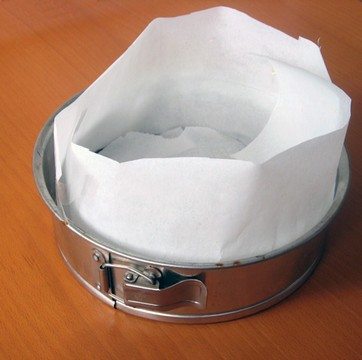 In a deep medium saucepan add sugar, corn syrup, water, and vanilla. Over medium-high heat bring the mixture to a boil (without stirring) and cook until hard crack stage, i.e. until temperature reads 300 degrees F. on a candy thermometer. This should take about 10 minutes. During the cooking process, if there are any sugar crystals on the sides of the pan, brush the sides of the pan with a clean pastry brush dipped in water.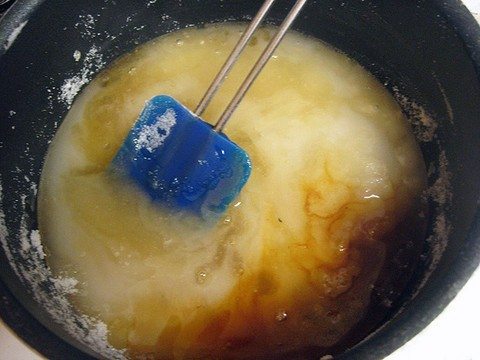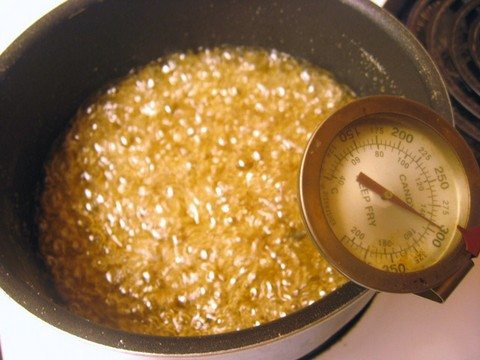 Remove the sugar mixture from the heat. Working quickly, add the baking soda and whisk to incorporate the soda into the sugar mixture, about 5 seconds. Note the mixture will bubble up when you add the baking soda so be very careful not to touch the hot toffee.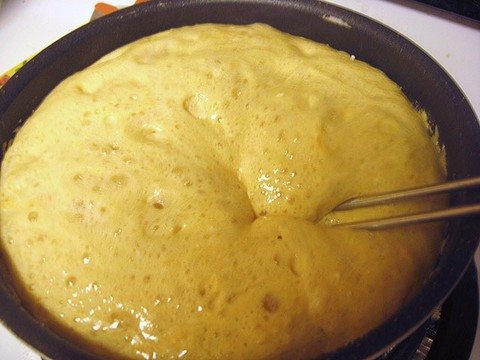 Immediately pour the hot toffee into the prepared pan. Seriously DO IT QUICK! I did not and had my photo shoot set up in the living room. Good to know: it peels right off ceramic tiles and carpet but needs a nudge on parquet floors. Bet you never thought you would learn that here today.
Let cool and set completely before touching.
Cheese !! ???
Break into pieces and serve as is or store at room temperature in an airtight container. Keep the 'dust' for dessert or ice cream toppings.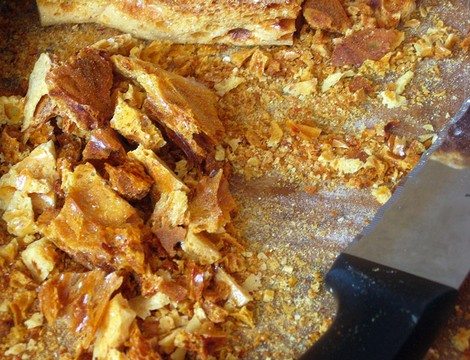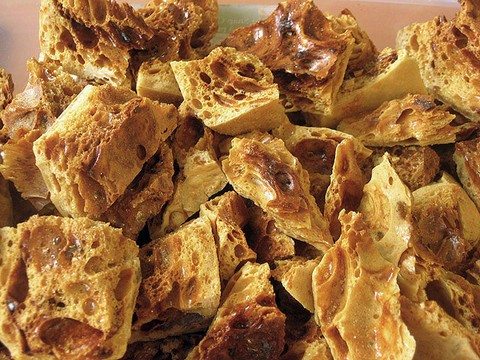 Better yet, how about a little chocolate dip? Just melt some chocolate slowly and dip all of or part of a piece of sponge candy. Let cool in the fridge.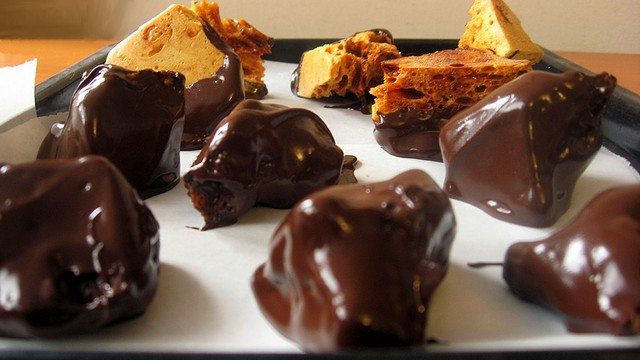 I was surprised at how light and easy this sponge candy was to bite into. The store-bought stuff is hard and compact normally. But if you keep it airtight and away from humidity this one stay surprisingly light.