The Moqueca dish is a very old Brazilian seafood stew. Here I added a Canadian twist with a dash of liquid smoke and lovely morsels of Canadian grilled smoked salmon.
Let me tell you about a Canadian potato company, The Little Potato Company which I will tell you about shortly. Therefor after receiving 3 pounds each of two lovely creamer potato varieties, I have quite the Canadian-Brazilian fusion recipe for you. One definition of potatoes for me is stews. And I really love fish stews. The traditional Moqueca was a prefect match.
I have mentioned before that I have a black thumb, no green ones to spare. But I have tried to not let this personal fact stop me from trying to grow plants, flowers or vegetables. When I was about 15 I asked my parents if I could tear up a small section of the backyard to plant a vegetable garden. They gave me a space of about 5 by 15 feet. I planted tomatoes, beans, zucchinis, onions and potatoes. It was not a very successful crop…except for the potatoes. I had so much fun digging one up after the other. I had maybe enough for 3 meals only but it was a success in my green book. And it was still a success when spring came around as I was preparing for a new harvest. As I turned the earth I found more perfectly good potatoes that had spent the winter underground!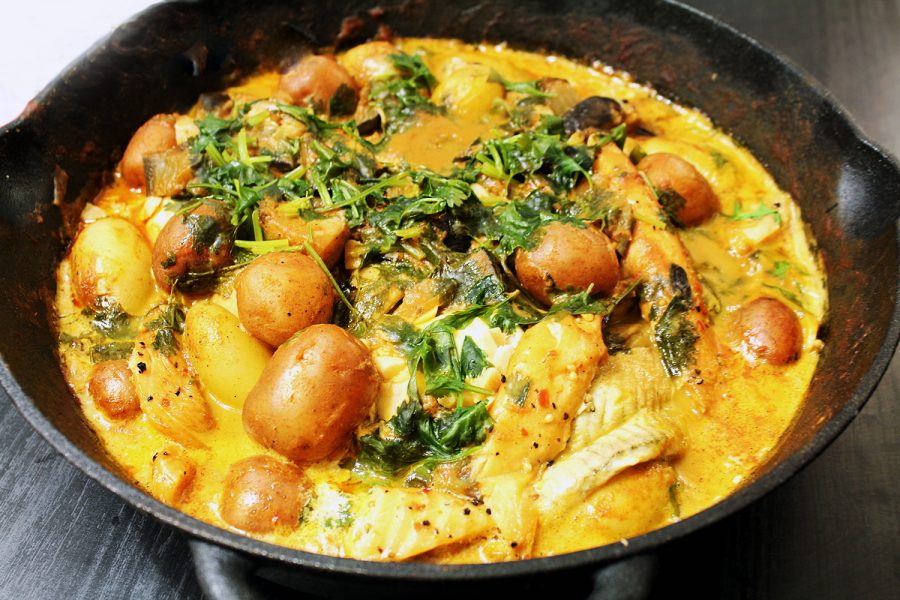 I found out about this company through Food Bloggers of Canada. It is a great story, the one of The Little Potato Company. Jacob van der Schaaf, a Dutch immigrant, could not find in his new home country a creamer potato close to the memories of his childhood. Jacob and his daughter Angela Santiago decided to venture into the creamer potato industry in 1996 with a small one-acre plot just outside of Edmonton, Alberta. The first year everything was done by hand – planting, weeding, even washing that first crop in the family's bathtub. Thankfully all that effort paid off and the first crop was a success. And every year the crops have grown bigger (but not the potatoes) and better.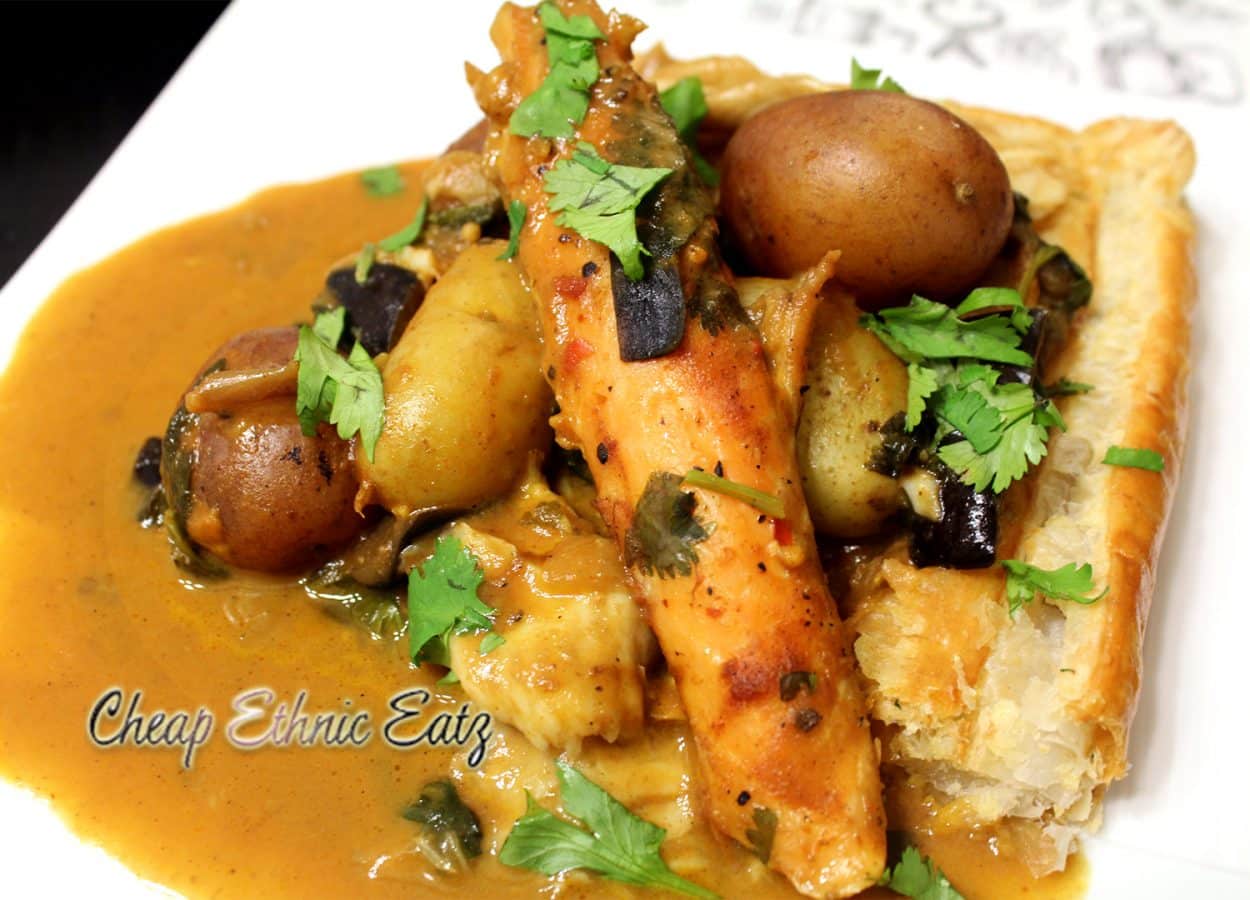 Jacob and Angela have also set themselves a larger mission: one to better feed the world. First off this crop is one of the most efficient crop and environmental crops in the world. Secondly they offer a diverse and inclusive work environment, encouraging each employee to surpass themselves with the idea of elevating others. And finally they give back, a lot: 2,100 pounds of potatoes are donated monthly to food banks, plus volunteer time and they are involved with countless charitable organizations that promote health, wellness, family and the coming together of people.
So what is a creamer potato? They are varieties of potatoes harvested before they mature to keep them small and tender.The skin of creamer potatoes is waxy and high in moisture content, and the flesh contains a lower level of starch than other potatoes. These potatoes must remain within the 3/4″ to 1 5/8″ diameter. What is the best way to prepare a creamer potato you ask? You can either microwave them with a bit of water for 5 minutes, perhaps you prefer boiling them for 15 minutes, roasting is ideal at 400F for 30 minutes, or finally cook them right on the grill for 40 minutes.
I think potatoes have been getting a bad starch wrap in the last years. Truth is potatoes can be a very healthy choice to add to our diets. Did you know that a single serving of creamer potatoes contains:
More potassium than a banana
More fiber than pasta
20% of your daily iron
No fat, no sodium and no cholesterol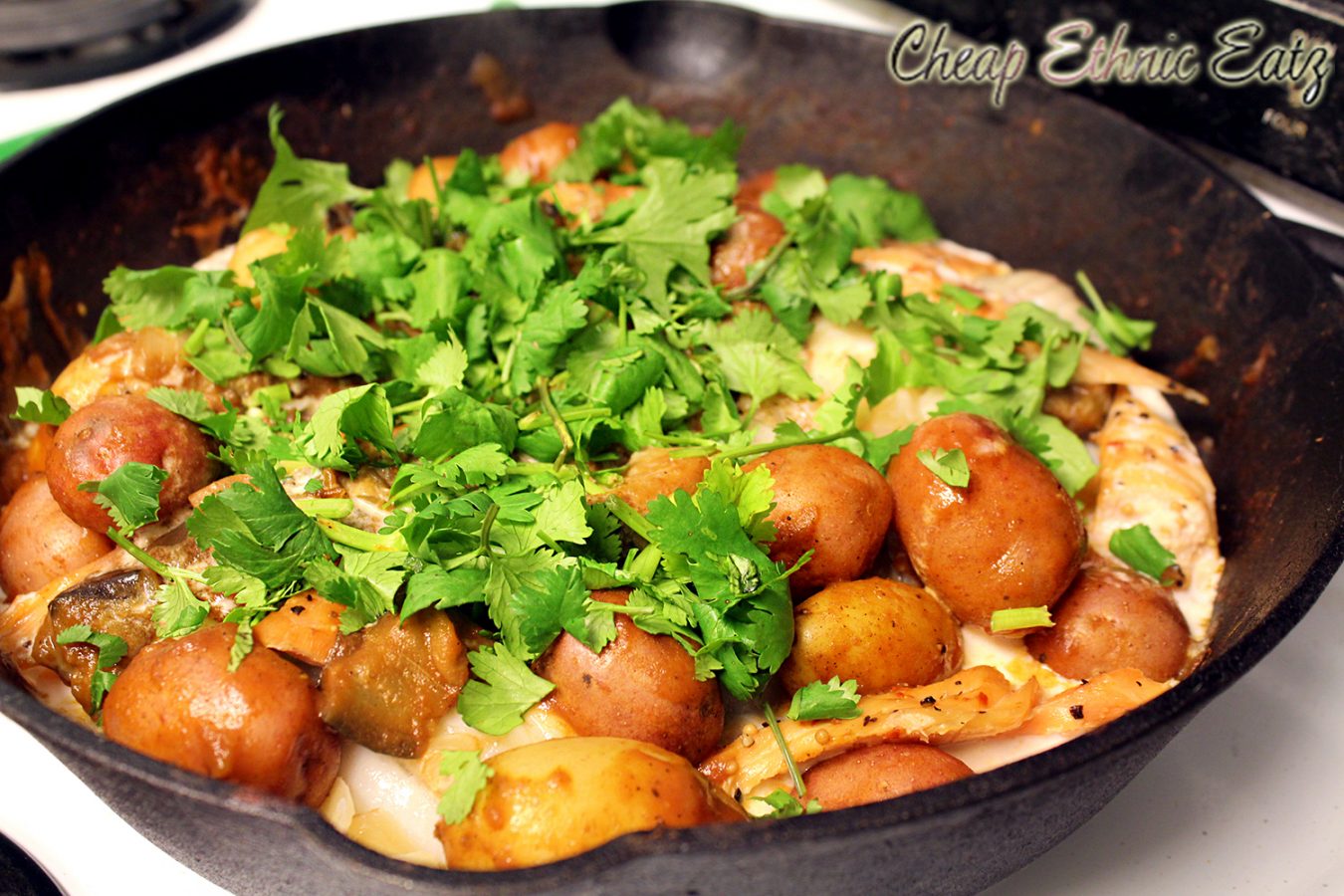 I received 2 kinds of Creamers to 'play' with:
The Blushing Belle is extremely versatile and adapts well to a variety of cooking methods. Named after its blushing red skin and buttery yellow flesh, Blushing Belle delivers a soft, light texture with mild, delicate flavour. Excellent roasted or mashed.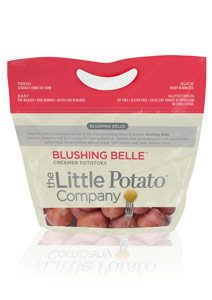 Popular with leading restaurateurs and chefs world-wide, their crescent-shaped, thin-skinned
Fingerlings
have attractive yellow flesh and beautiful firm texture. When cooked these potatoes have a very distinct flavour that I would classify as citrusy.
I thought these varieties were perfect for a Moqueca fish stew. Often larger cut potatoes in stews fall apart and you barely even know they we in there to start. With these creamer potatoes you can add them whole. This way they retain their shape and retain their distinctive taste. The Blushing Belle and Fingerling complemented this Moqueca Smoky Brazilian Fish and Potato Stew beautifully. The liquid smoke and salmon added a rich and earthy depth to the sauce one cannot find in the traditional Moqueca version.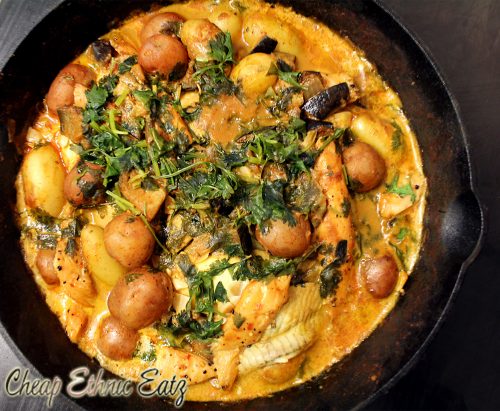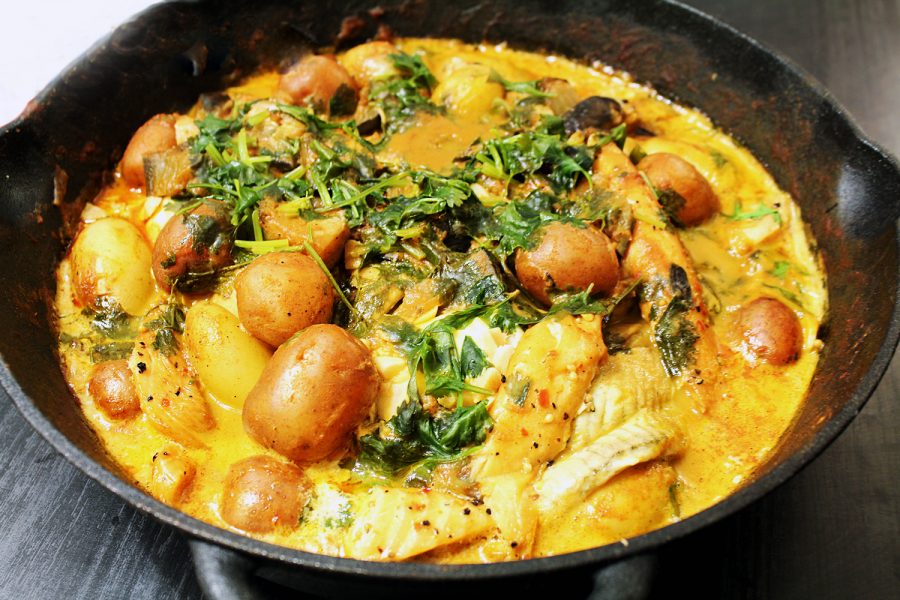 Smoky Brazilian Fish and Potato Stew
Ingredients  
400

g

white fish fillet

2

garlic cloves

2

tbsp

lime juice

1

onion chopped

1

small eggplant chopped

1

tsp

smoked paprika

Pinch

red pepper flakes

1

cup

tomato sauce

2

dashes of liquid smoke

1 1/2

pound

potatoes )mix of Blushing Belle and Fingerlings)

150

grilled smoked salmon

1/2

cup

chopped fresh cilantro

1 1/4

cup

coconut milk

1

sheet puff pastry

baked
Instructions 
Place the fish filets in a bowl. Pour over and mix in the minced garlic and lime juice until well coated. Set aside.

In a large pan heat a little bit of olive oil on medium heat. Add the chopped onion and eggplant, cooking a few minutes until softened. Add the paprika, plus ½ tsp salt and pepper to taste, mix well. Cook until the vegetables begin to soften. Add the potatoes and stir in the tomato sauce with 1/2 cup of the coconut milk and the liquid smoke. Bring to a boil and simmer, uncovered, on medium for 15 minutes or until most of the liquid has evaporated.

With a serving spoon remove half of the vegetables. Spread the remaining vegetables over the bottom of the pan and place on top all the fish pieces. Add back the remaining vegetables to cover the fish. Pour the remaining coconut milk over the stew and add the chopped cilantro. Bring to a boil, cover and simmer for 15 to 20 minutes. Serve on a square of puff pastry and top with fresh cilantro.
Little Potato Company Creamer potatoes are available at most grocery stores across Canada and the US.
The products featured in this post were provided to me free of cost. Any personal opinions reflected in this post are my own and without influence. The recipe a Cheap Ethnic Eatz original creation.