Wow we are already in the month of March. And in less then a week we are going into daylight savings time. Does that mean winter is almost over? Another reason to make me smile is that today is my group's reveal day for the Secret Recipe Club. What is the SRC? Basically you are assigned a fellow participant's blog by the organizer and then you pick a recipe of your choice from that blog and make your version of it. But it is a secret, you cannot reveal whom you picked and what you made until the established posting date and time.
I really enjoyed my pick this month and I have to say I have a lot of respect for her too, she is a very courageous woman. My assigned blog was Biting Life which is written by Miranda. She loves to read, has a great supportive boyfriend and, lucky girl, has her dream job as an editorial assistant at a publishing company (do you take cookbook submissions lol?).
Miranda's blog focuses a lot on eating healthy and she used this blog to help her eat well and sucessfully loose weight. Unfortunately she was diagnosed with a disability some time back which pretty much limits her capacity to exercise as it can bring on a lot of pain. She writes extensively on her disability Heel Pad Syndrome and I urge you to go check it out.
The great thing is this does not stop her from living life to the max and enjoying things she loves…like food. I was very tempted by several of her recipes. My first choices were a Beer Caramel Sauce, an Orange Beef and a yummy Vegetable Moo Goo Gai Pan.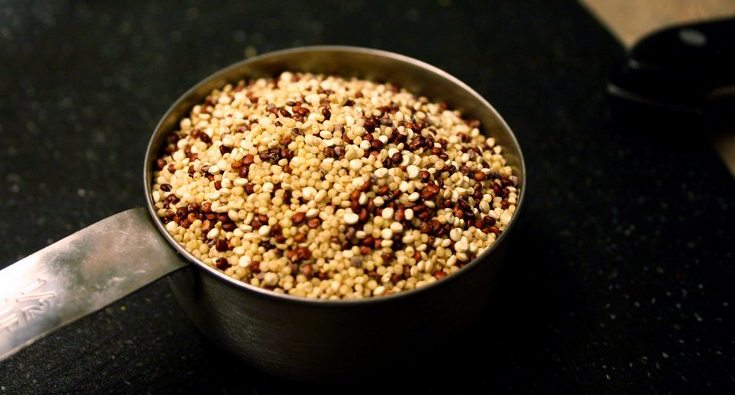 But I went with the Quinoa Vegetable Soup finally because I always say I have to eat more quinoa. It's one of those things I like but then I forget they exist. Quinoa originated in the Andean Mountain range and the words comes from the native tongue Quechua, kinwa. The Incas considered this crop to be sacred and called it the "mother of all grains".
And they had good reason to hold it so dear. Quinoa is packed with good stuff such as a high protein content, dietary fiber, magnesium, iron, it is gluten free and it is also a source of calcium. In fact 2013 has been declared International Year of Quinoa by the United Nations.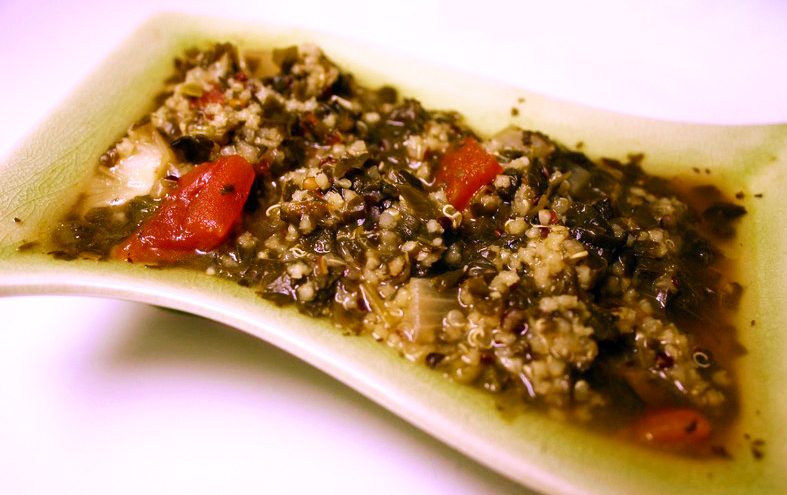 This was a wonderful soup indeed. It is packed with vegetables and quinoa that is a protein source. Vegan meal anyone? Well I actually used chicken broth because that is what I had on hand but the original recipe calls for vegetable broth. I also omitted the celery stalk and replaced it with fenugreek. It was a perfect addition to a meal I made where my guest must eat lacto and gluten free.
OK so one more thing before the recipe. I only saw one mention but Miranda, claims she is more than a little bit obsessed with goats. Funny enough I was introduced to one of the current viral YouTube videos where popular songs are mixed in with goats. Check them out, there are tons. But this one is for you Miranda!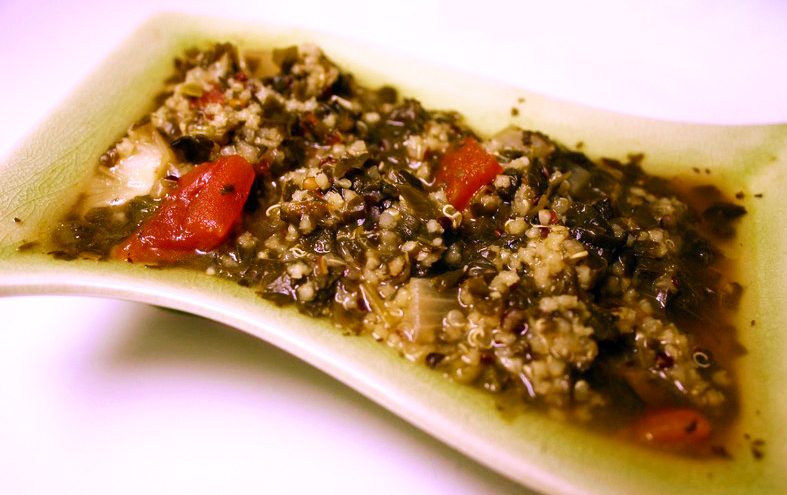 Quinoa Vegetable Soup
Ingredients  
1

yellow onion

diced

5

cloves

garlic

minced

1

can stewed tomatoes

1/2

cup

dry quinoa

2

cups

spinach

frozen

2

cups

vegetable broth

3

cups

water

1

tbsp.

olive oil

1

tsp.

dried basil

1

tsp.

garlic powder

1

tsp

fennugreek

1/2

tsp.

dried parsley

1

tsp

of smoked paprika

salt and pepper
Instructions 
In a large stock pot, heat the olive oil and add your garlic, onion, and celery, stirring frequently over medium high heat until the onion is translucent (5 minutes).

Add your vegetable broth, water, and tomatoes. Add your spices and stir. After a few minutes, add your spinach and allow it to wilt. Lastly, add your quinoa, lower your heat and simmer for at least 30 minutes before serving.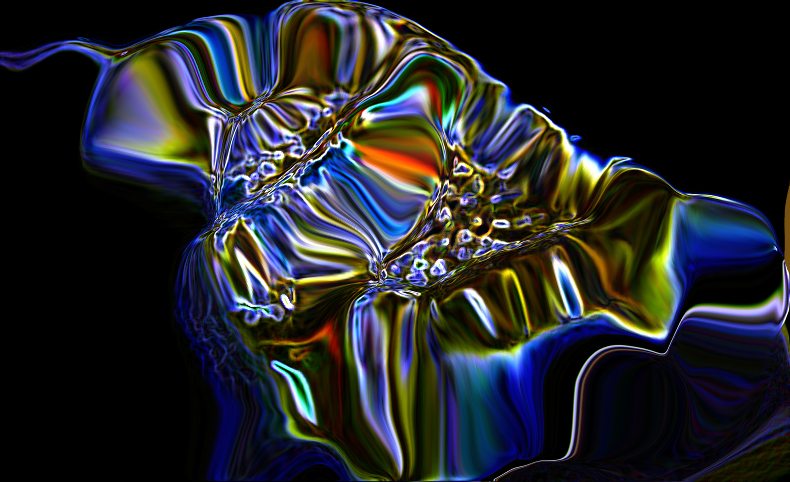 Can you guess what this picture is? I had so much fun playing around with Photoshop in my last post, I went all artsy again. This was made from the first picture on top. Cool right? Wanna know how I did it? I'll tell you in the next post if you do, just let me know in your comments.

');