Today, December 5th, marks the 80th anniversary of the end of Prohibition. And I love me a good original cocktail! Whether I sip it with friends in a trendy bar or want to impress family and friends over a dinner party, the more original the better in my book. I don't want a Cosmo, that is so the 90s. I like fearless bold blends now. So I was thrilled to come across the Savory Cocktails recipe book.
This cocktail book is a great way to widen your libation library. Plenty of 'research' will have to be conducted before I pick the cocktail for the Christmas family dinner but two very strong contenders right now are the Breeder's Cup and the Better with Bacon cocktails.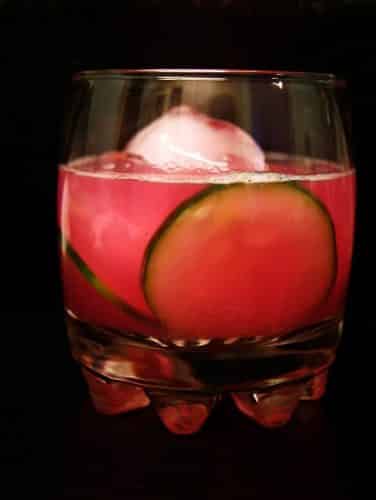 Although there are many modern creations in the Savory Cocktails recipe book, it contains a surprising number of classic cocktails presented with a new twist. The first part of the book gives select information on glassware, tools, techniques, ingredients, and base recipes like flavored simple syrups and bitters. I am willing to bet not many of you out there know what is a pony shot in ounces?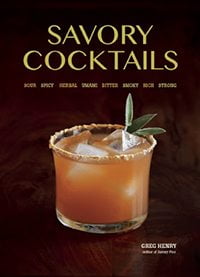 Next comes the cocktail recipes divided into the following 'notes': Sour, Spicy, Herbal, Unami, Bitter, Smoky, Rich, Strong. Each recipe has an annecdote or a history note. Yes some recipes are long with a list of alcohls you may not have but many recipes can be made with what is already in your bar right now. Tempting drinks in the book are the Yuzu Sour, Green Tea Gimlet, Off-White Negroni, Pink Peppercorn Hot Gin Sling and the Greens Fee Fizz.
In the herbal section I decided to try the Breeder's Cup. Actually I would call it the traitor too. Why? Look at it, so cute and pink. It looks so girly, so innocent. My first sip really took me by surprise but I fell in love with the taste too.
Line the sides of an old-fashioned glass with 3 slices of the cucumber  and fill with ice. With a muddler crush 3 slices of the cucumber in a thick bottomed glass with 3/4 ounce of agave syrup and 3/4 ounce of lime juice, until fragrant. Add 2 ounces of gin and 1 bar spoon of beet horseradish to the shaker. Fill a shaker with 2/3 full of ice. Pour the mixture in and shake vigorously until well chilled. Strain into the prepared cocktail glass. Garnish with pinch of smoked sea salt.
Now how about a cocktail with a little meat to it? Literally! You will find the Better with Bacon recipe in the smoky section of the book. I know it sounds crazy but OMG it was so good. I highly recommend this one.
Cook 2 slices of bacon until crispy. Crumble 1 piece of bacon and place it in a pint glass of a Boston shaker. Add 1 1/2 ounce of rye, 1 ounce of lime juice, 1/2 ounce of simple syrup and 3 drops liquid smoke (use eye dropper, not shaker top, to measure). Allow the mixture to sit for about 10 minutes then strain thought a fine sieve into a cocktail shaker 2/3 filled with ice. Discard the solids. Cover and shake vigorously. Strain the cocktail though a wire mesh sieve into a chilled cocktail glass. Lay the remaining bacon slice across the top of the glass (or in the glass) to nibble on.
Find an array of great cookbooks and more at Ulysses Press.