Let your squash be merry! This delicious Roasted Kabocha Squash Salad will soak up the perfectly paired Beer Vinaigrette in no time. A great seasonal fall salad for a family dinner or large gathering.
I love getting together with friends and even better if we are all asked to bring a dish to share. This past Saturday an expert cocktail mixer friend invited 3 lush volunteers/friends over for a Gin Cocktail party. It's a hobby but her cocktails are always off the hook. Well we were asked to bring a dish that would go with gin. A tall order!
I wanted to use one of the four gorgeous squashes I recently bought and fell on this recipe. If there is already booze in the vinaigrette is has to work with drinks, right? All 4 potent Gin cocktails were a hit, and so was this Roasted Kabocha Squash Salad with a Beer Vinaigrette!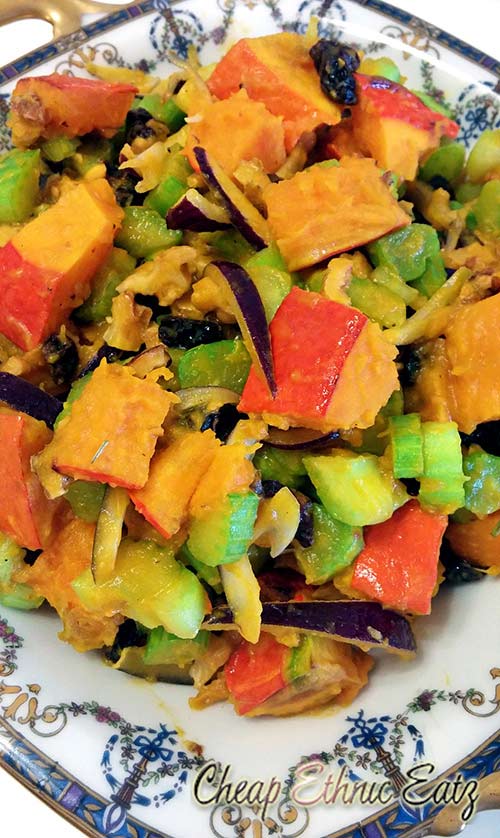 I found plenty of mentions of gin and squash pairing well. I decided to use the Red Kabocha squash I got during a recent visit to a squash farm in Lanaudière, Quebec. If you are looking for a weekend outing this is it during the fall season. So much fun!
Anyways I felt the Kabocha had the best dense texture and sweeter taste for this salad. The cubes did not fall apart or turn to mush when tossed. I read you can eat the skin of the Kabocha squash so I left it on. It is up to you but the skin was completely soft and edible.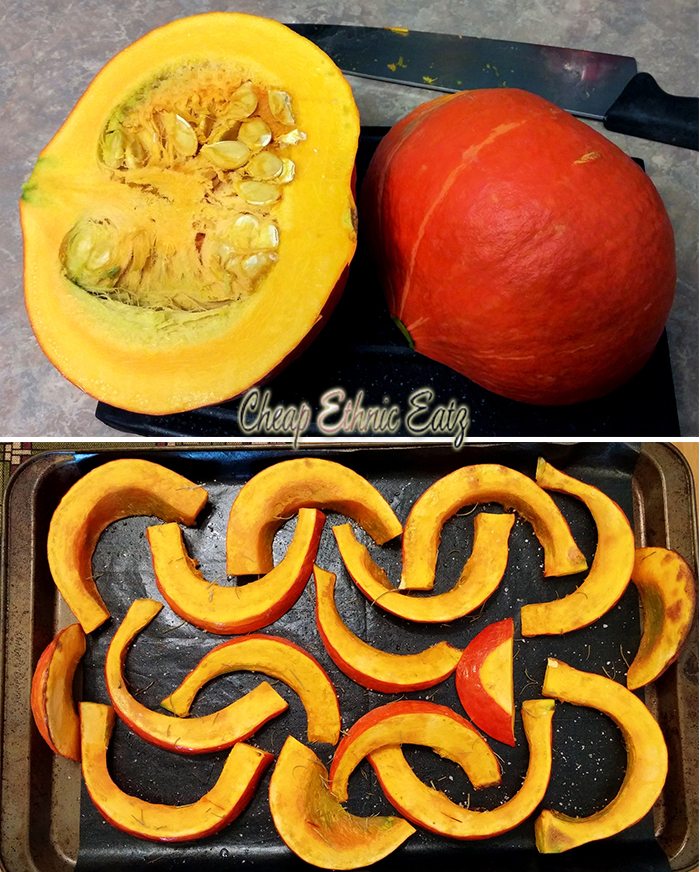 First step is roasting the Kabocha with olive oil, salt and rosemary. Try not to eat all the slices once they come out of the oven is step 2. Then just prepare the salad recipe which I found over on 101 Cookbooks. I got rave reviews and plenty of requests for the recipe so I thought I would share it with you all.
If you are wondering, no you cannot taste the beer in the salad a lot. Next time I make this Roasted Kabocha Squash Salad I would be tempted to try it with a Ginger beer, I think the ginger would compliment the salad well. If you do not drink alcohol I would recommend trying a ginger beer soda. With the brilliant colors of this salad, it is nice to pair it with a lovely contrasting dish when serving to guests, perhaps the perfect one is at kohls and you can shop with coupons from kohls.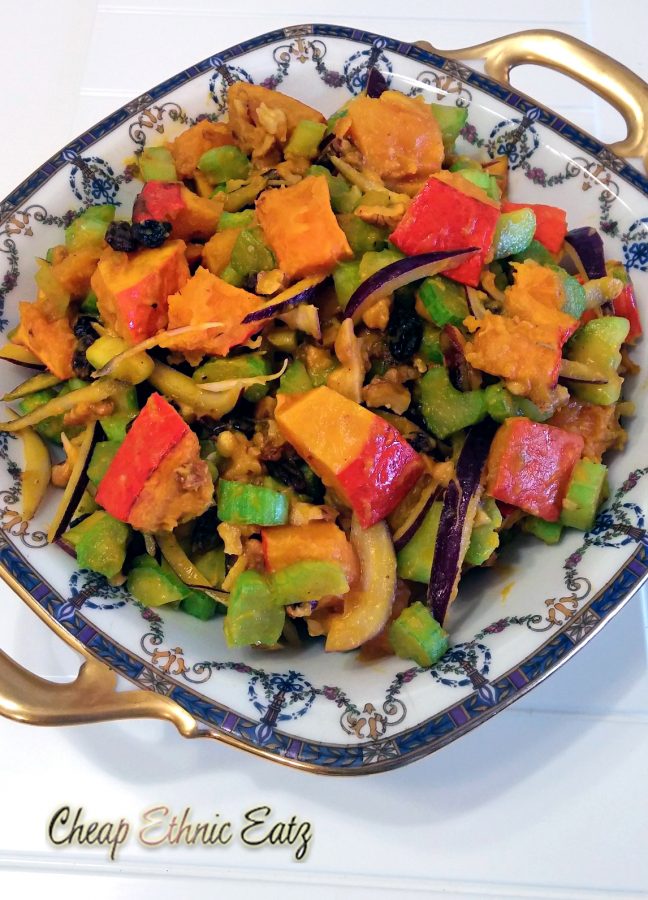 And do not forget to save and roast those pumpkin seeds, they make a great snack.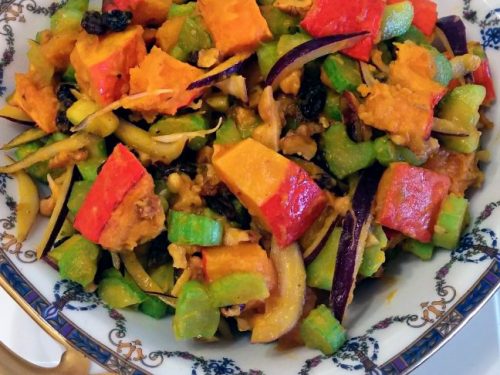 Roasted Kabocha Squash Salad with a Beer Vinaigrette
Ingredients  
1

medium Kabocha squash

4

celery stalks

diced

1/ 2

medium red onion

finely chopped

2

big handfuls toasted walnuts

chopped

1/4

cup

raisins

2/3

cup

beer

2

teaspoons

Dijon mustard

2

tablespoons

cider vinegar

3

tablespoons

olive oil

1 1/2

teaspoon

honey or brown sugar

1/4

teaspoon

fine grain sea salt
Instructions 
Roast squash: cut in 2 and remove seeds. Cut into 1 1/2 inch thick slices and toss with olive oil, a sprinkle of salt and 1/2 teaspoon rosemary. Roast slices in the top third of a 425F pre-heated oven for about 15-20 minutes, or until tender. Cool and cut into 1-inch pieces.

Whisk the beer, mustard, vinegar, olive oil, honey, and salt together.

Toss the squash with 1/3 of the vinaigrette in a bowl and let it rest for a 1-2 minutes. Add and mix the celery, onions, walnuts, raisins and 1/3 more of the vinaigrette. Toss again. The squash should absorb all the vinaigrette. Toss in the remaining vinaigrette gently and add more salt if needed. Let the salad rest 5-10 minutes before serving.