A little update for my regular readers. As you know 10 days ago my apartment was flooded by a broken pool pipe which is 2 floors above me.
Today the repairs (done by the building owner) began. The parquet floor in my bedroom was removed and my carpets were cleaned professionally.  I had to remove everything from my bedroom (except the bed). So now I am sleeping on my mattress on the floor of the living room. There is furniture everywhere. Its not easy feeling so cramped but I am actually really excited…feels like a free renovation. Here is a pic of the floor today…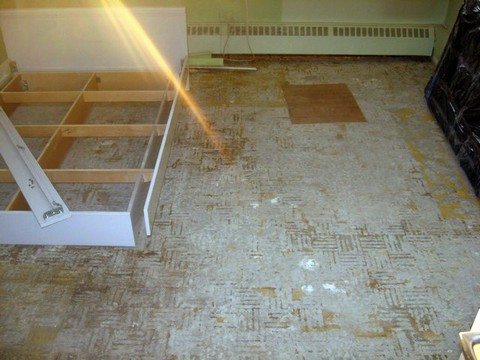 So life is a bit crazy right now. I also bought yesterday my plane ticket for my summer holiday…in 3 weeks I am out of here. And lots of exciting things are coming shortly here on the blog.
Wednesday I will have an exclusive review of a very special new store opening on the same day I will post.
Keep an eye out at the end of the week for an article I am writing for the Daring Kitchen.
A really great review of a restaurant in Toronto.
Reviews…great stuff: a ceramic knife, an expresso machine and nice ethnic flavored vinaigrettes.
And a tease picture below about a really amazing outing I had with a fellow Montreal food blogger, Foodessa.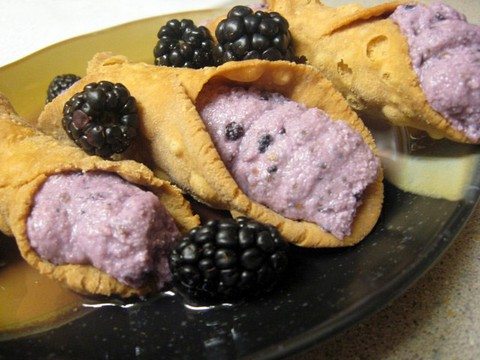 canolli stuffed with homemade blackberry ricotta